For this Château Bouffémont wedding shoot, Rouge Wedding and Marie of Momento Mio were inspired by an elegant French bride and this beautiful castle venue. In a peaceful haven erected in the nineteenth century, The Château Bouffémont stands tall just outside of Paris, France. Let's dive into the dreamy details…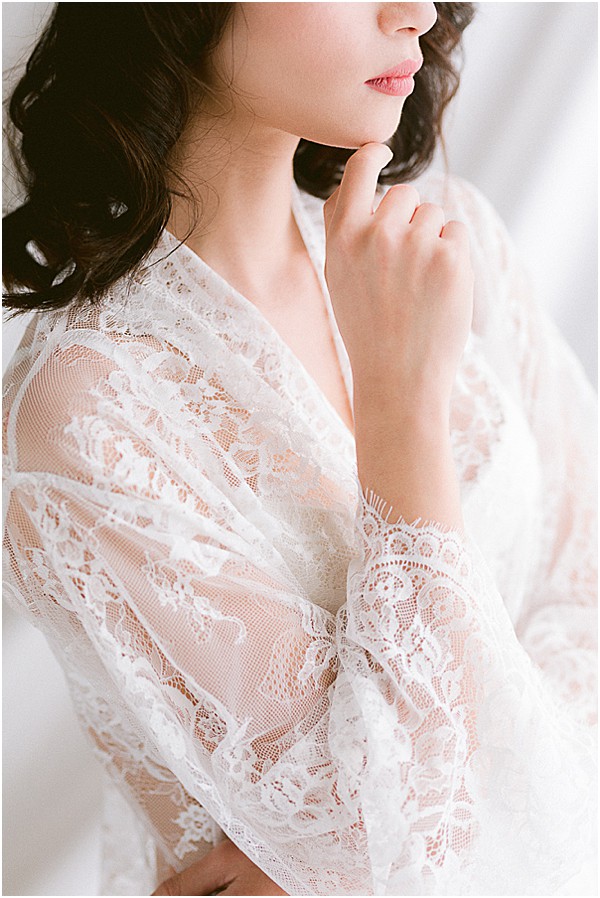 The pleasure lies in waiting… this elegant and joyful bride prepared for the big day mentally and physically. After all, it is her big moment! The bride is delicate, she takes her time, in order to savor every moment. We wanted to represent the delicate beauty of the bride, with a natural and refined makeup look and hairstyle created by the talented Reina Kim. She was inspired by a rose, a representation of the delicacy and preciousness we wanted to capture.She wore delicate lace and feminine lingerie created by Cléophina. She spends her last moments as a young bride to be in it before putting on her impressive dress provided by La mariée Capricieuse. It's the second stage in life that is represented by lightness and delicacy.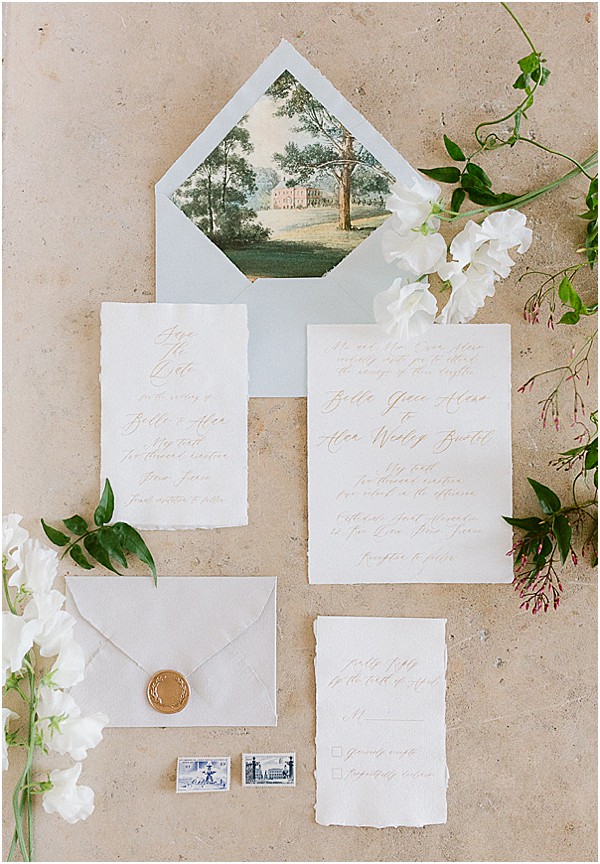 Marie of Momento Mio has assembled a beautiful creative team including The Lettering By GRG who create bespoke Wedding Stationery Suites for couples who have an eye for Fine-Art.
Finally, she looks out the window just watching the time pass before she is ready to put her dress on. She opens the windows to let the Provence sun in and she is ready for her journey – cool, calm and collected.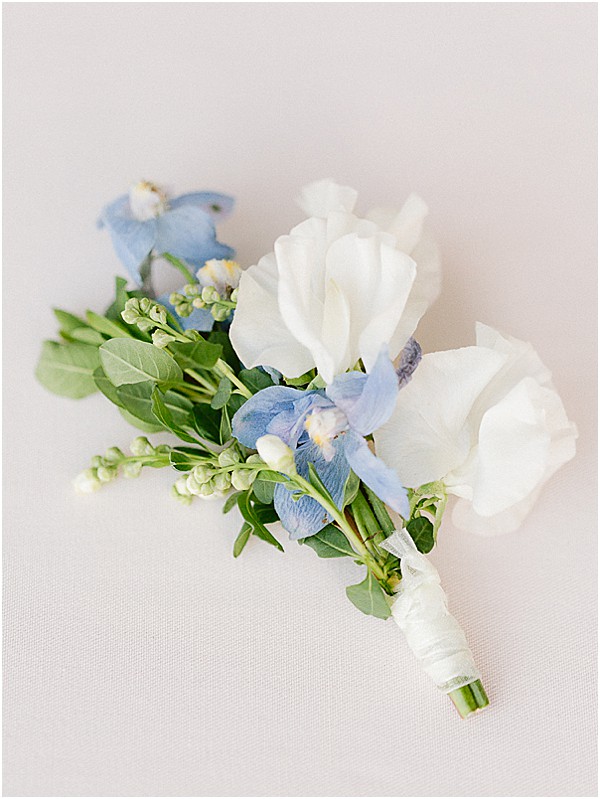 We loved having windy weather for this shoot. It makes portraits of the bride more intense and dramatic. We are always working with soft lights, and for this shoot, we wanted to have a lot of light colors to represent the candid side of the future bride. That's why we brought softness and brightness to the images. It was in great contrast with the strong and sweet materials like marble, stone, sweet cake, the tulle of the veil to represent the sweet and strong bride.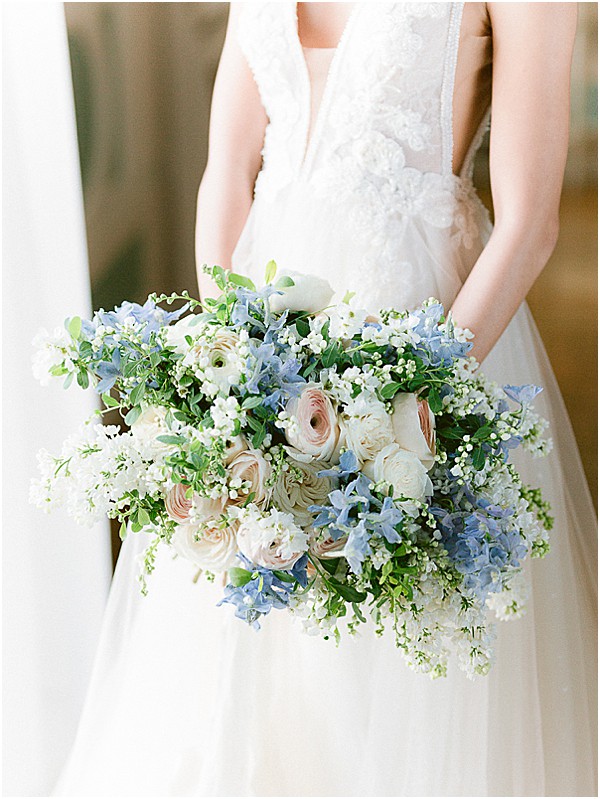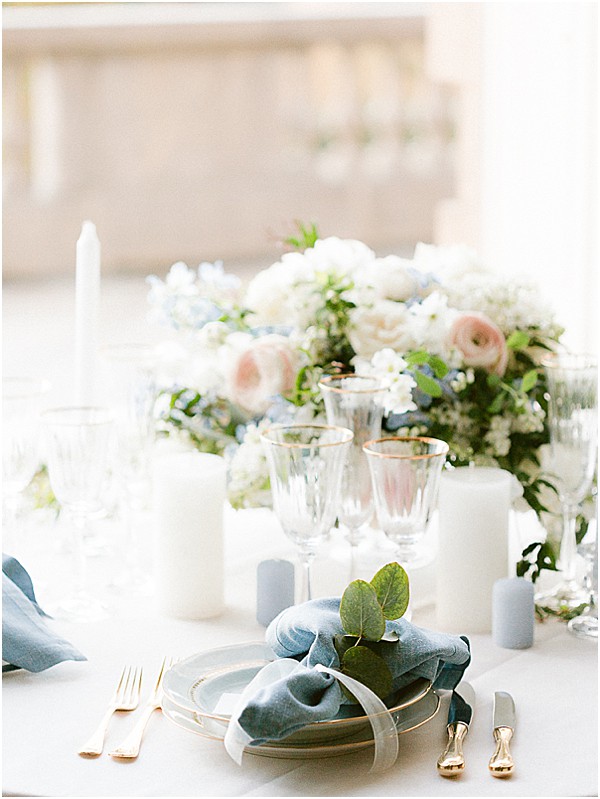 We wanted an intimate table just for two lovers, with touches of blue and gold for softness and luxury, created by Marie Di Lauro and Verde fleurs.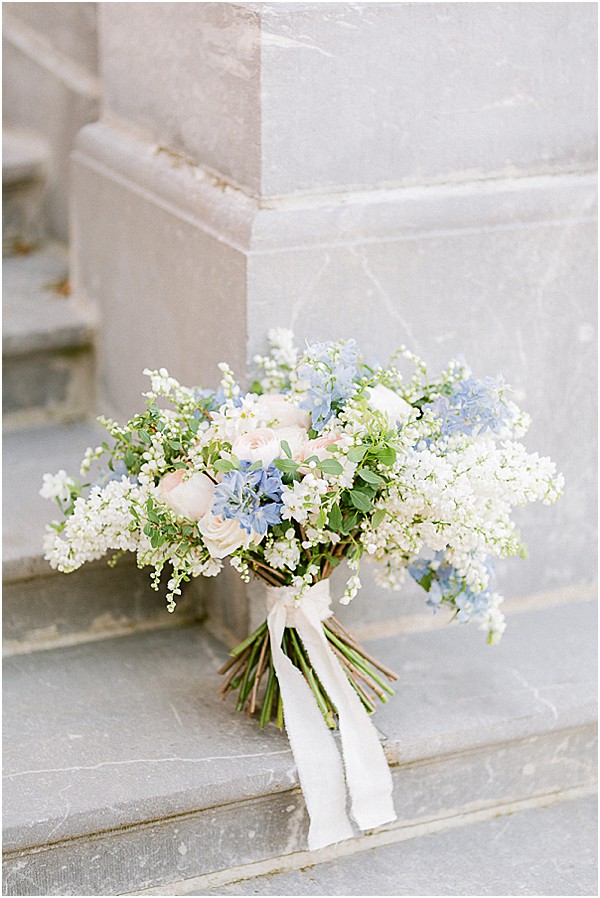 This venue is always so picture perfect – we hear brides raving about it often! Make sure you put this awesome venue on your list of venues to consider in Provence. We know you will love it!
Fine Art Château Bouffémont Wedding Snapshot :
Fine Art Château Bouffémont Wedding Vendors :
| Planner Momento Mio | Venue Chateau Bouffemont | Photographer Rouge Wedding | Videographer Rouge Wedding | Florist Verde Fleurs | Hair & Make up Reina Kim | Wedding Dress La mariée capricieuse | Stationery Lettering by GRG | Cake Sweet Creations Cakes | Bridal Robe Cleophina | Rentals Maison Options  | Ring Boucheron | Shoes Louis Vuitton | Model Marie-Hélène |