Welcome to a new week lovelies! How was your weekend? Full of fun and cheer we hope! On the blog today we are super happy to be able to share with you the real wedding in Alsace of Laura & Steven!
Alsace, in the North East of France, is a region that is often overlooked for a destination wedding, but it has so much to offer! And with Chateau de Thanville just south of the regions capital Strasbourg, it draws on it's French and Germanic history to provide a truly magical wedding venue, which is captured by Photographer Fanny Auer.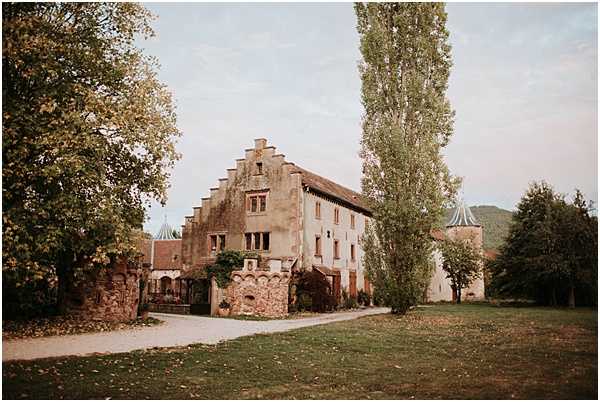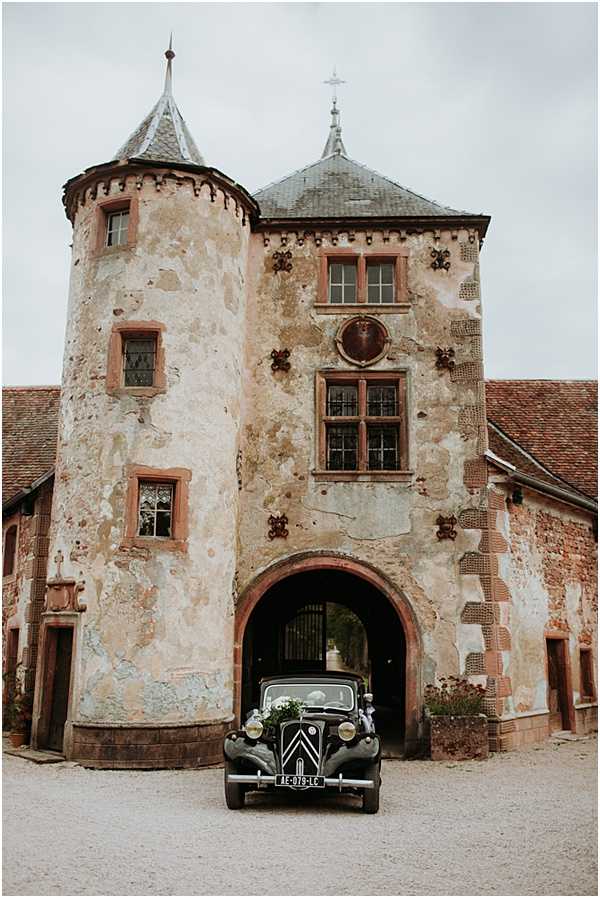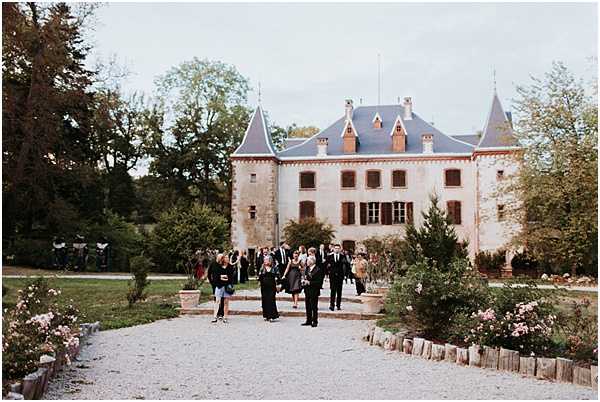 To walk us through their journey, we now hand over to Bride Laura…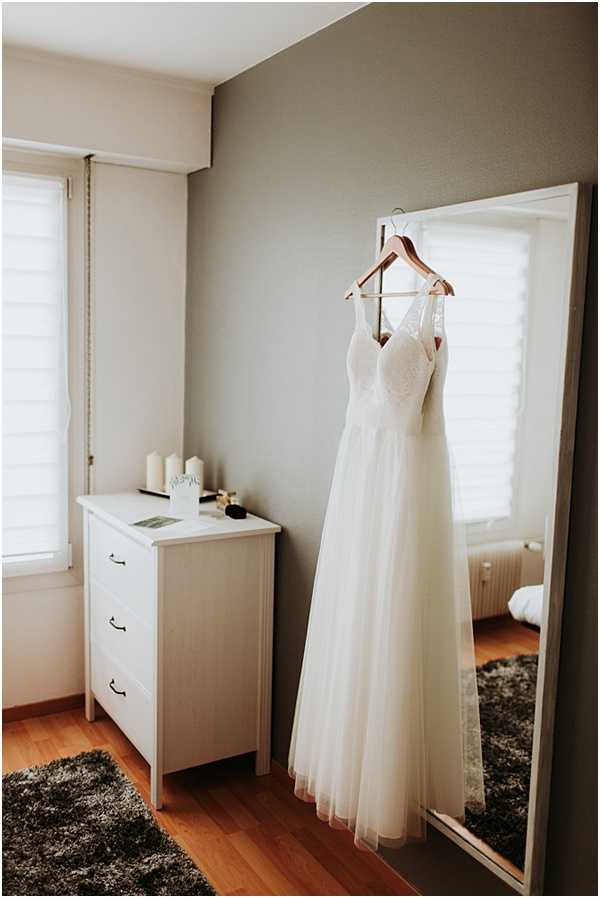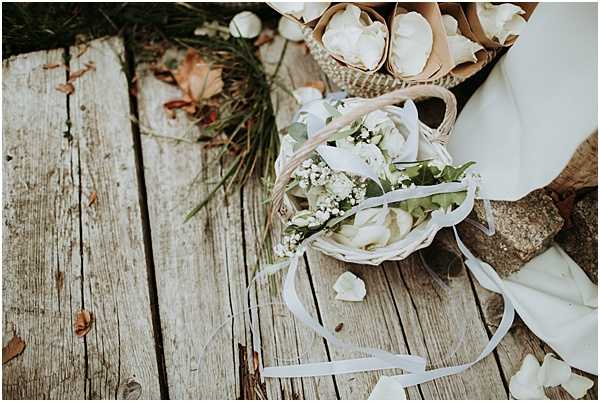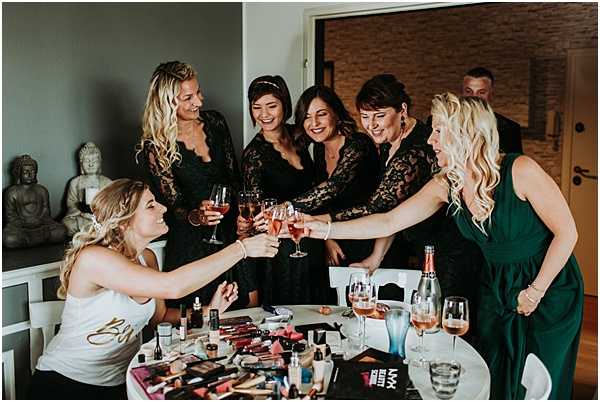 After one month of moving to California from France in 2013, some friends and I decided to go to an American college football game. While attending the game, Steven was sitting a few rows in front of us when one of my friend suggested we go talk to "the cute boys".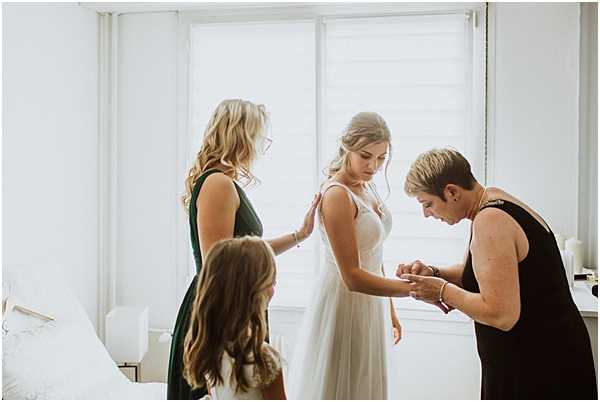 I obliged, although with much resistance seeing as though Steven looked much older with his gray hair. But with a tap on his shoulder and after some funny conversation, there was a definite connection between us. We exchanged phone numbers, went out that same night and never left each other after that!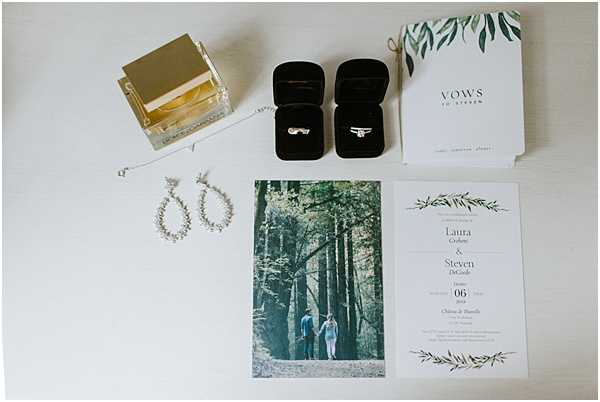 Four years later, Steven proposed on a hike that I had picked out, not knowing it would be the place where I would say yes! As wedding planning started, getting married in Alsace was an obvious choice for the both of us.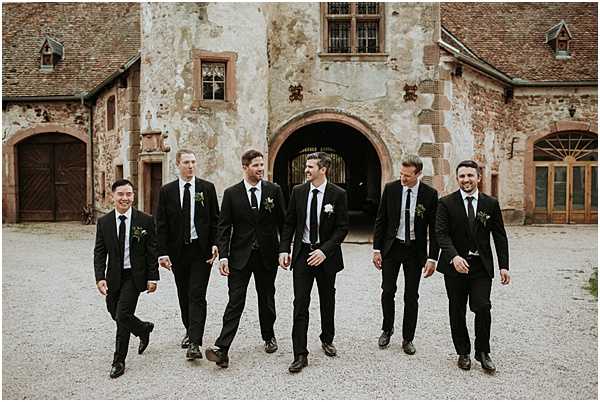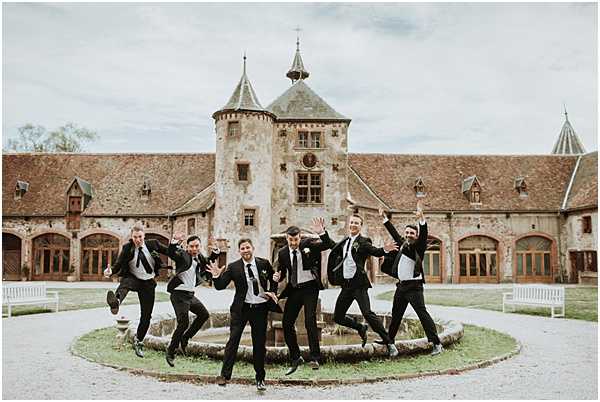 With all my family and friends there, and his family and friends wanting to visit France, it simply made sense. We wanted our wedding to be elegant, country-chic, fun, and reflect both Alsatian and American traditions. Pinterest was a big source of inspiration for decoration, which I enjoyed making myself for the most part.
My mom also painted a beautiful canvas for our guest book that is now hanging in our bedroom.
As for the day itself, it went beyond what we had hoped, with each detail thought to make every guest feel comfortable and have a good time. It started with a lovely ceremony officiated by one of our friends, in both French and English, followed by a cocktail hour and reception filled with local food, drinks, and fun!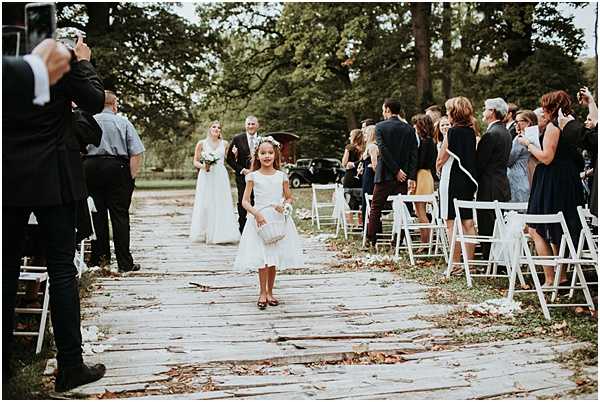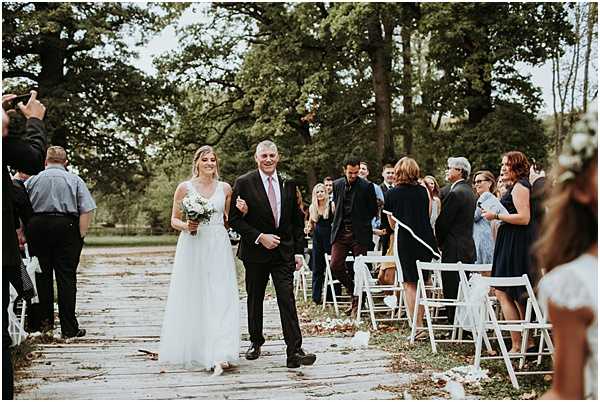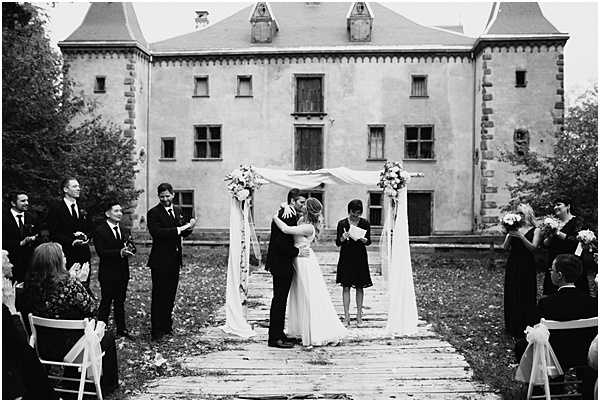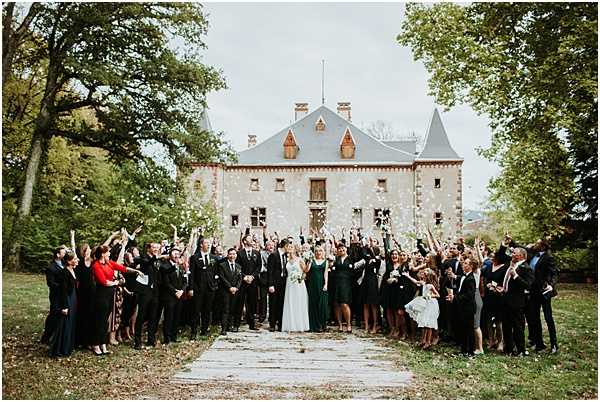 Everything was beautiful, went smoothly, and all the guests were able to get along, ignoring very easily the language barrier. Getting married in France truly reflected who we are as a couple, and it created unforgettable memories for all our guests.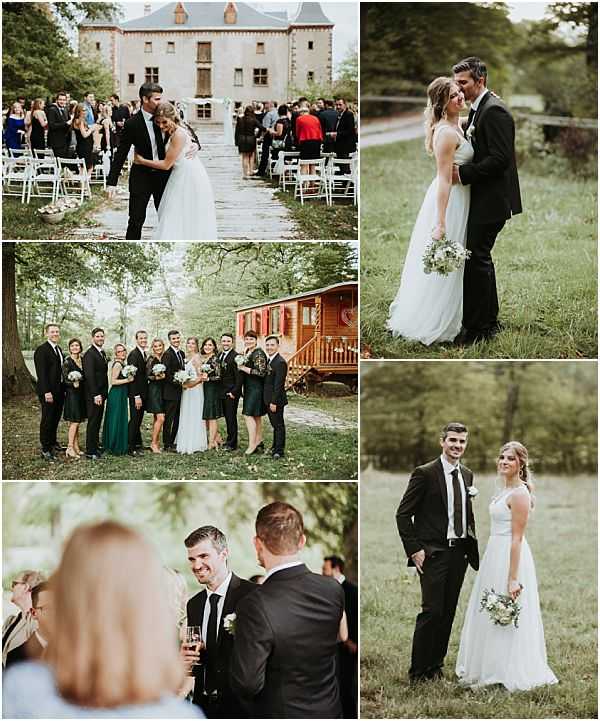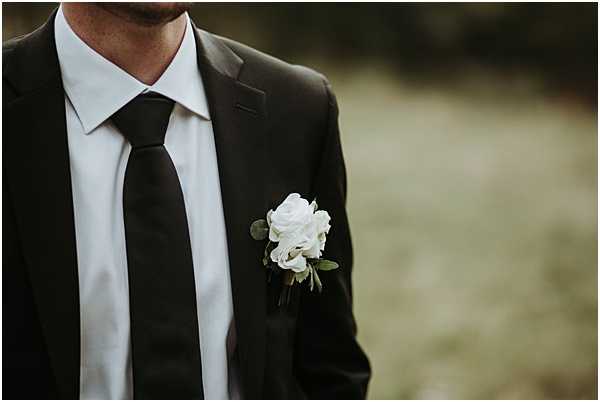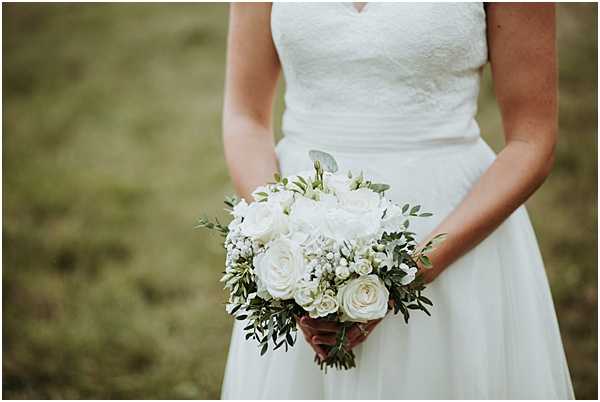 For couples getting married in France, we have few advices. As a non-French speaker, Steven's advice would be to have a reliable point person who speaks both French and your native language. Especially if you are planning on getting married in a more remote area of France like we did.
My advice would be to keep your priorities in mind while planning your wedding. We wanted to give the best experience to our guests. With that in mind, many of the decisions were made so that each person could enjoy the day to its fullest, without inconvenience.
Finally, our couple's advice would be to go on your honeymoon right after the wedding if you can. We left for Iceland the Tuesday after our wedding and it was the most wonderful trip!
Our suppliers were either recommendations or found online by doing lots of research.
Congratulations to Laura & Steven from everyone at FWS xx
Wedding in Alsace – Snapshot
Wedding Vendors
Photographer Fanny Auer | Venue Chateau de Thanville | Caterer Herve Hert | Entertainment Dimension DJ | Florist Une Histoire une Fleur | Wedding favors Elisabeth Biscarrat | Guest transportation Transarc | Groom's attire and shoes Calvin Klein | Wedding dress Point Mariage | Wedding bands and engagement rings DW Henderson Jewelers | Bridesmaids' dresses Zalando | Hair and make-up family friend