Good Morning FWS readers, as we draw to the last day in April, we are sharing this Gascony Destination Wedding at Castelnau des Fieumarcon with you. We are excited to share this venue with you as it's completely different from your average France wedding venue. This wedding venue features an entire township to cater for all your wedding guests! It's perfect if you want a complete weekend wedding package. We've got all the details for this Gascony Destination Wedding below…
It is perhaps a little known secret that it is possible to take over an entire village in France for your wedding. To inhabit a stronghold, all it's houses, the cobbled street and all the gardens with your family and friends for the most special weekend of your lives. Perched on a hill with unadulterated views of the Gascon countryside as far as the eye can see, Castelnau des Fieumarcon is truly nothing like anywhere else you can imagine.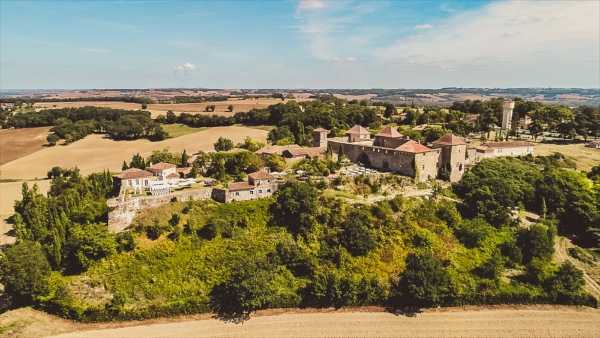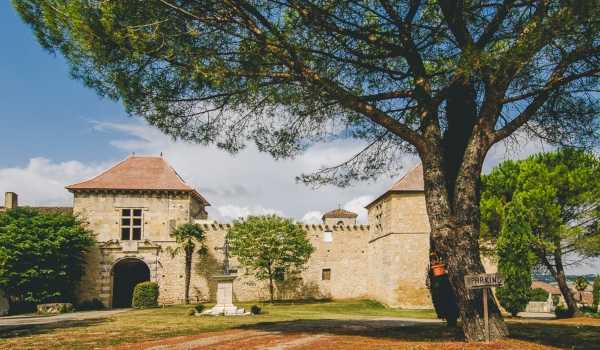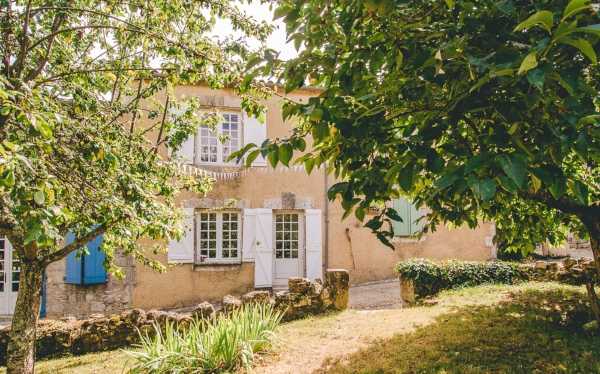 As manager here I am always delighted to see the surprise in couples eyes as they view the village for the first time. Having in most cases pictured a traditional French chateau scenario, they sometimes arrive to visit the village as a bit of a wild card.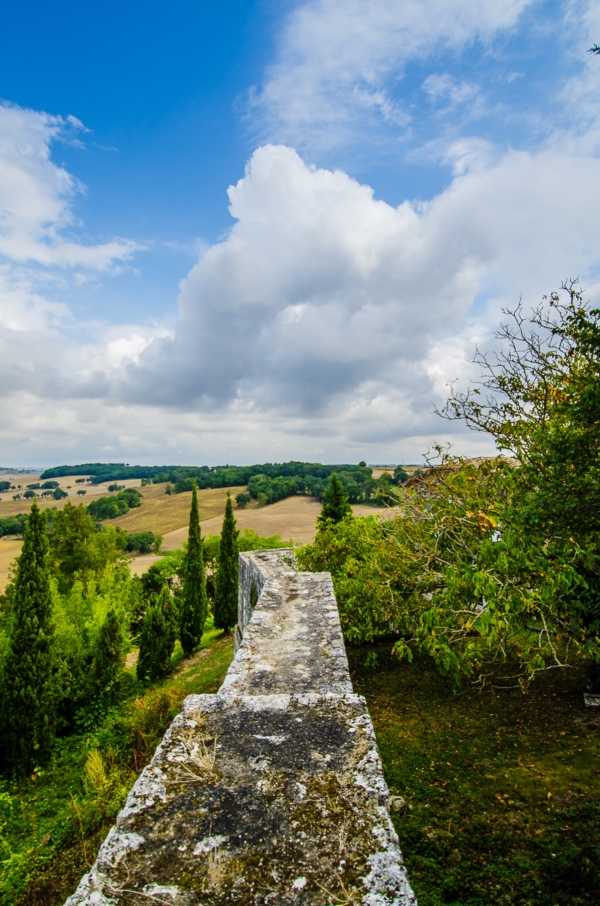 As they wander around the grounds, crossing the street to enter each of the 14 village houses, I begin to see their imagination take hold of the limitless possibilities open to them within this one venue hosting their Gascony Destination Wedding.
Jasmit & Steve came to view the village in May 2018 and immediately fell in love with it and decisively booked their wedding for end of September – giving us only 4 months to plan everything for 120 guests!
The team of village experts from La Boutique Events sprang into action with a trusted network of suppliers at the ready so the tight time frame posed no issues at all.
The aim here is to take complex and intricate plans and execute them seamlessly with absolutely no stress.
So the weekend began on Friday with welcome drinks under the arched stone entry as their guests arrived to discover the village.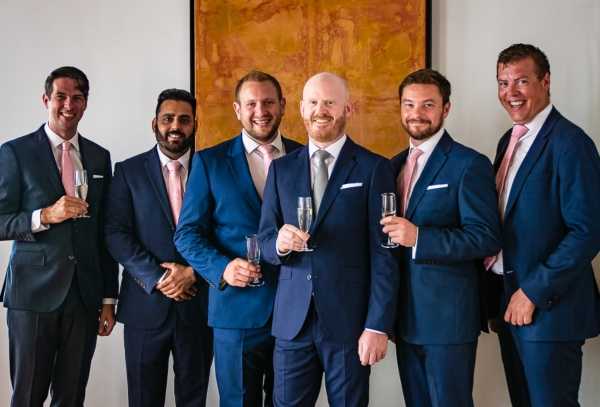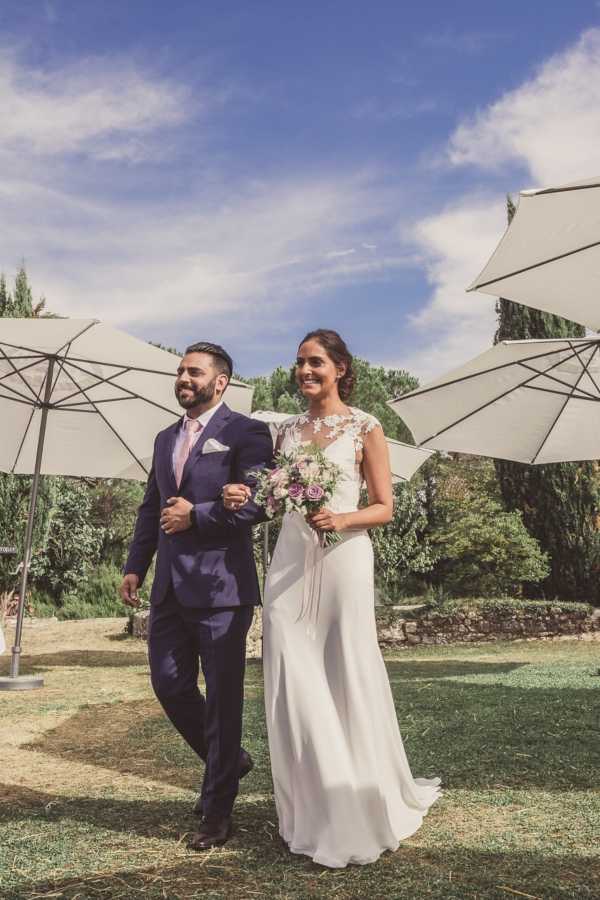 Followed by a relaxed buffet on one of the terraces with drinks as the sun set.
A breakfast boulangerie in the morning with fresh pastries and bread and much needed coffee on hand for all the guests inside the village walls.
The outdoor ceremony under a floating white shade canopy began late afternoon. Followed by canapés and fizz on another terrace and finally dinner outdoors on the terrace of the banqueting hall.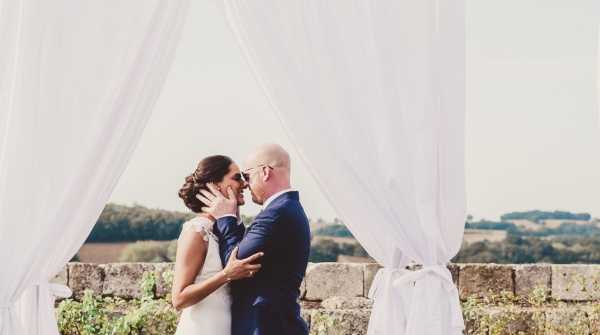 Speeches and sunset led into hours of dancing, music provided by a local DJ offering a mix of Western and Indian hits that got everyone on their feet.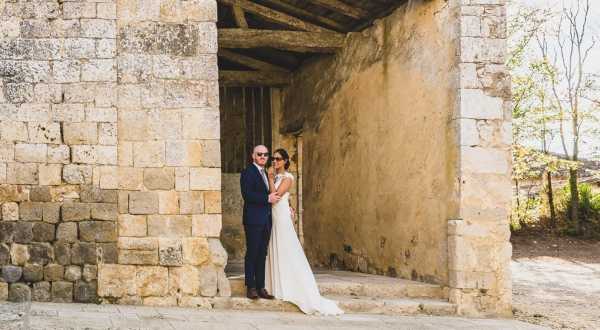 Midnight snacks of Samosas and Cornish Pasties were devoured enthusiastically!
At the village we do not make a note of the bedtimes suffice as to say, Sunday morning had arrived.
The celebrations continued with a relaxed BBQ at lunchtime the next day. With laid back live music to make sure guests found their second wind, the party resumed happily in the sunshine.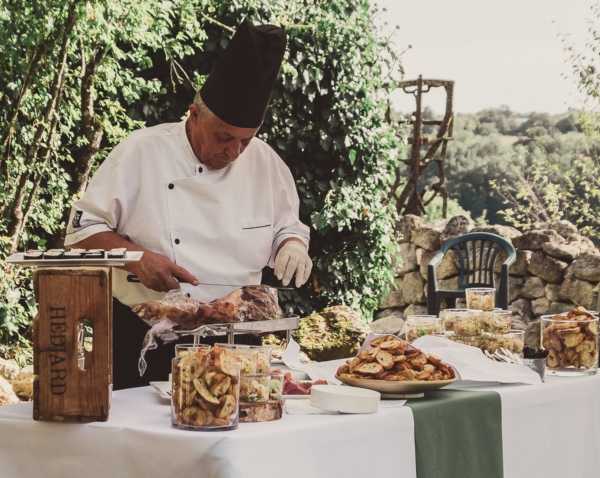 And in the evening BLT's were circulated to keep everyone going.
It was a magical weekend with a beautiful couple and happy friends and family all around.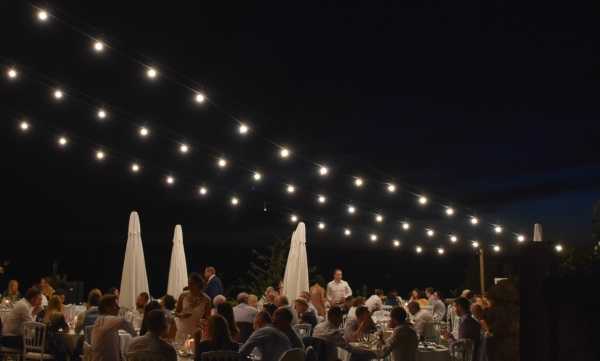 Before becoming engaged to Steve, Jasmit had not considered a big wedding, but in the end, that is what she got. She told me it was like having a family holiday with all their favourite people together in one place at their Gascony Destination Wedding.
Special thanks to Frances from Littlewing Photos for doing an amazing job. And also Antony Lancashire Aerial Photography for the drone footage – a very special extra which lends it self wonderfully to capturing a hilltop village!
Wishing every happiness to Jasmit & Steve from all the team at Castelnau des Fieumarcon.
Gascony Destination Wedding at Castelnau des Fieumarcon Snapshot
Wedding Vendors
| Wedding Venue Castelnau des Fieumarcon  | Wedding Planners La Boutique Event  | Lead Photographer Littlewing Photos | Drone Videographer Antony Lancashire Aerial Photography | Florist Amy'Space | Celebrant Lisa Lister | Caterer Délicieux | Caterer 2 – Dulou |