Today we hear the whimsical tale of Kim & Anthony's romantic ceremony in Parc Monceau Paris in four parts – the event, the love story, Paris and the ceremony – as told by Paris Photographer Pierre Torset…
Event
Kim & Anthony's elopement in Paris was happening under exceptional circumstances. The COVID-19 pandemic had forced most couples to cancel or reschedule their weddings and elopements this year. Many brides & grooms were just not able to travel to Paris due to travel restrictions. Or closed boarders. Luckily the COVID-19 situation in France and the EU improved over the summer. The borders were opened again for many countries – amongst others the UK.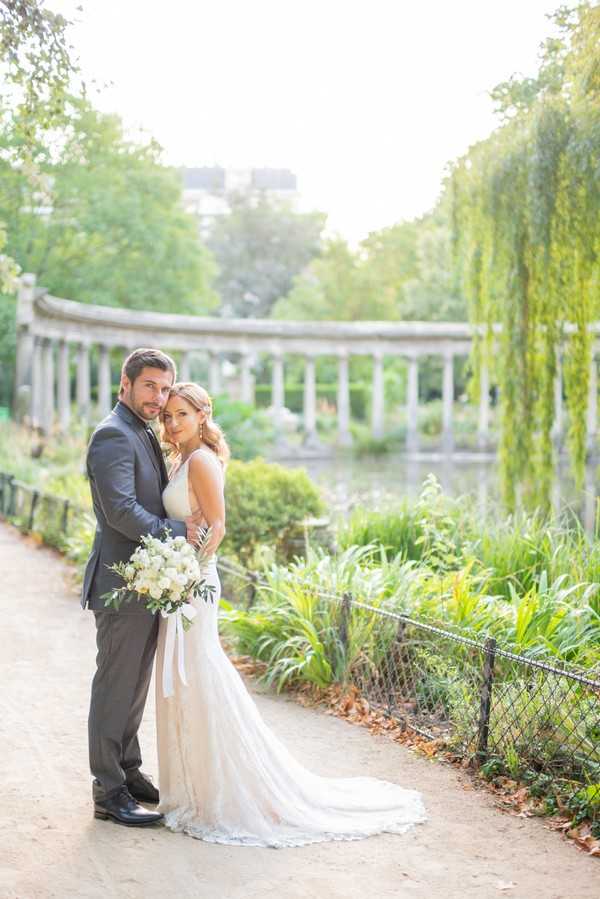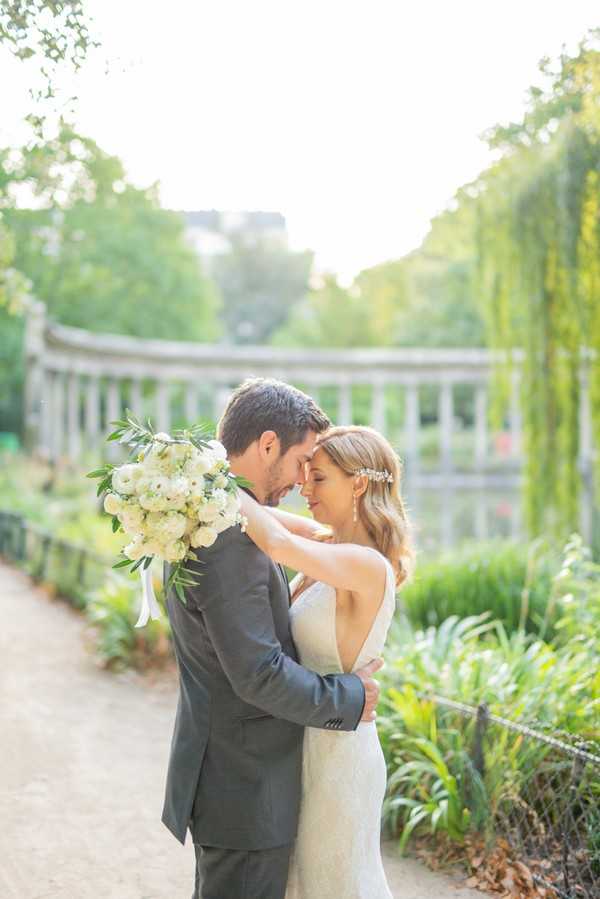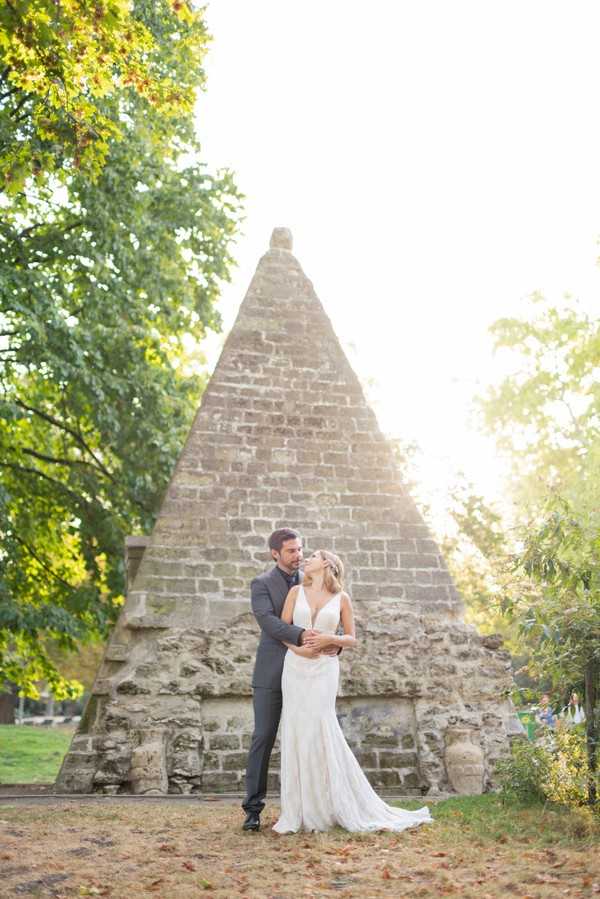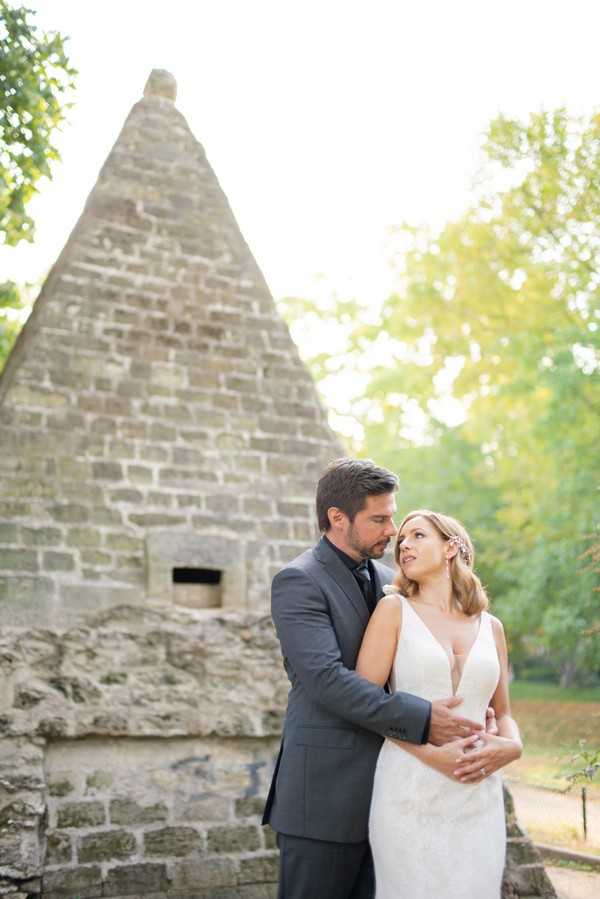 Kim & Anthony from Manchester, England were so lucky to be able to travel to Paris for their elopement in August just as planned. However it was really tight. At the moment of the elopement we did not even realize how tight and how short the time slot was in which we were able to make it happen.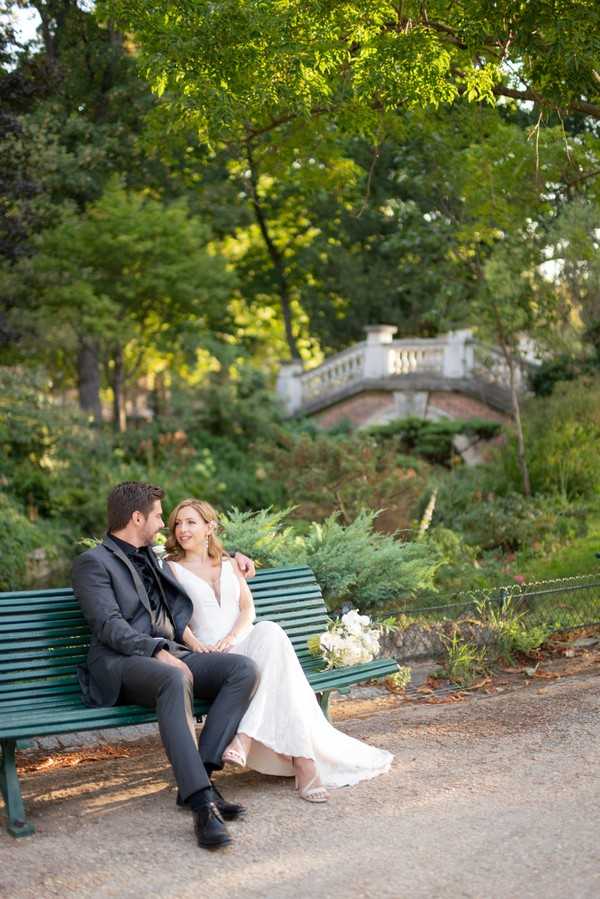 Only 2 days after their elopement it happened that the UK implied overnight a strict 14 days quarantine rule for people travelling back from France. So Kim & Anthony really have been extremely lucky. But not just that, they were also determined to use their chance and make it happen – and if you elope it's always good to have a little bit of an adventurous soul!
Love Story
Kim & Anthony met in college where they were attending the same course. They were intrigued by each other from the get go.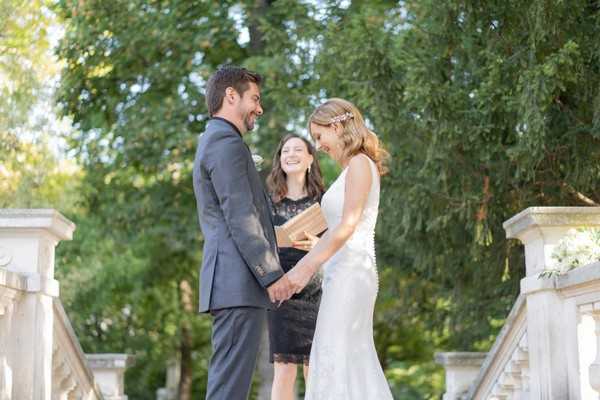 A little later they went on a residential weekend retreat as part of their college course. One evening after the rest of the group had gone to bed. Only the two of them were left in the bar drinking, talking and laughing. From that moment they saw each other with different eyes and their love story started.
After four years together they decided to get married. There was no proposal, instead as they say: "We decided to get married following a discussion that evolved from an argument a few weeks earlier. It is quite typical and actually the only appropriate way for us to get engaged. We have been known to have a fair few heated debates over the years."
Paris
Kim & Anthony love traveling and have been to Paris together before. They said: "We both love the city as it feels historic yet cosmopolitan and sophisticated. Paris has an air of romance and magic making it the perfect place to get married."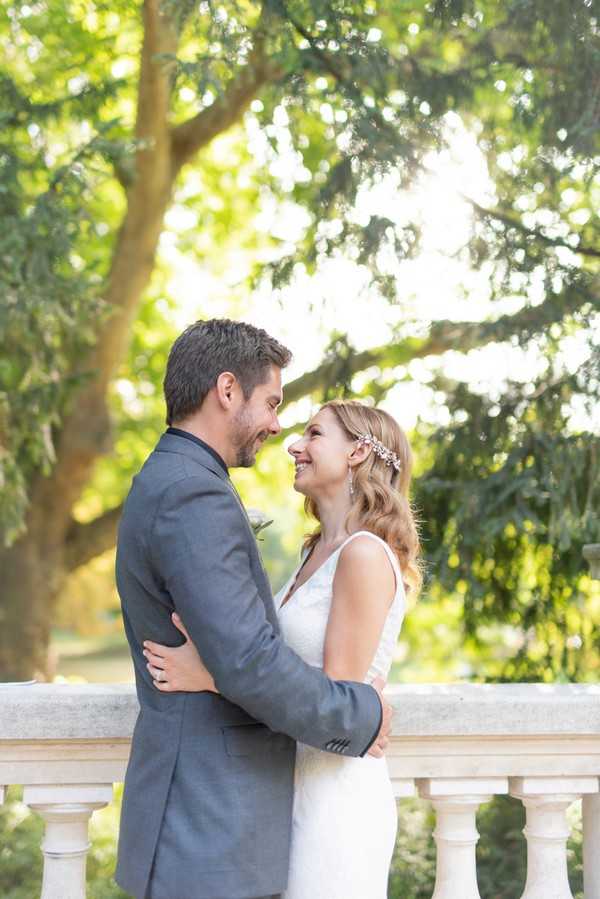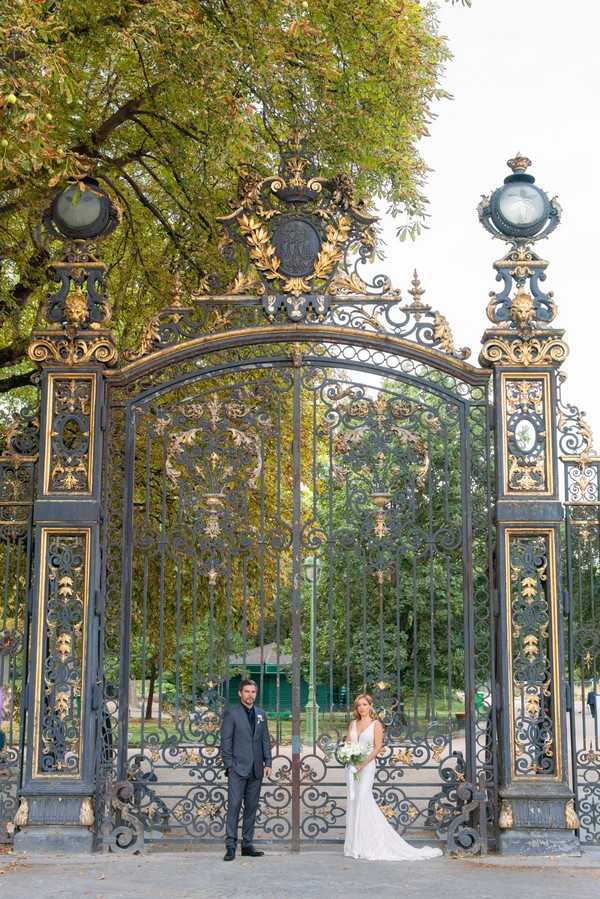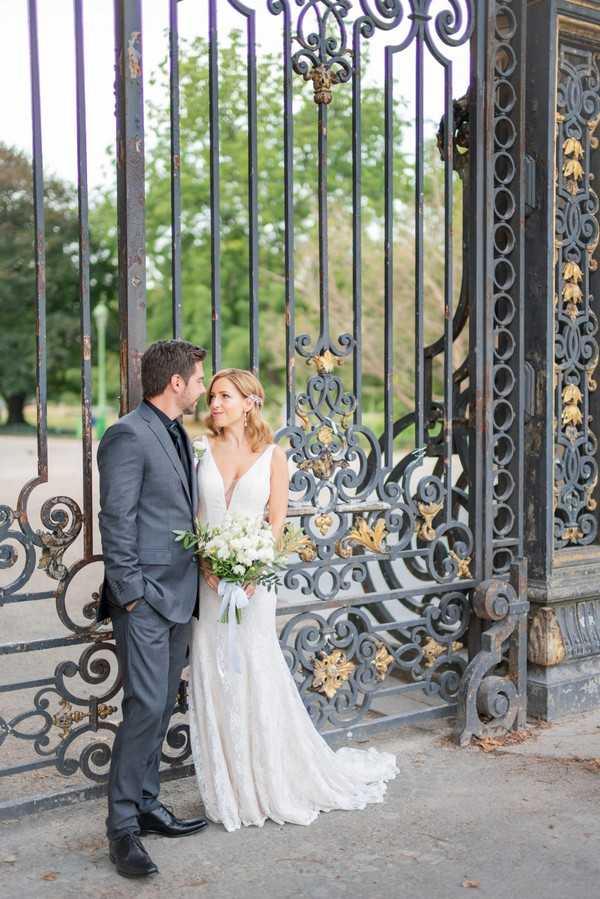 They really loved the idea of getting married in a romantic park. They said: "We like unusual monuments and statues, somewhere we can get beautiful pictures in nature with a mysterious edge to them."
So we – Pierre Torset Paris Photographer & The Paris Officiant. Suggested Parc Monceau as it seemed to fit perfectly with the couple's requirements. As a second location they chose Alexander III bridge as it is elegant and offers a subtle view of the Eiffel Tower.
Ceremony
Kim & Anthony asked their officiant Laura from The Paris Officiant to help them write and exchange their personal vows and also to incorporate a beautiful and personal wedding wine ritual.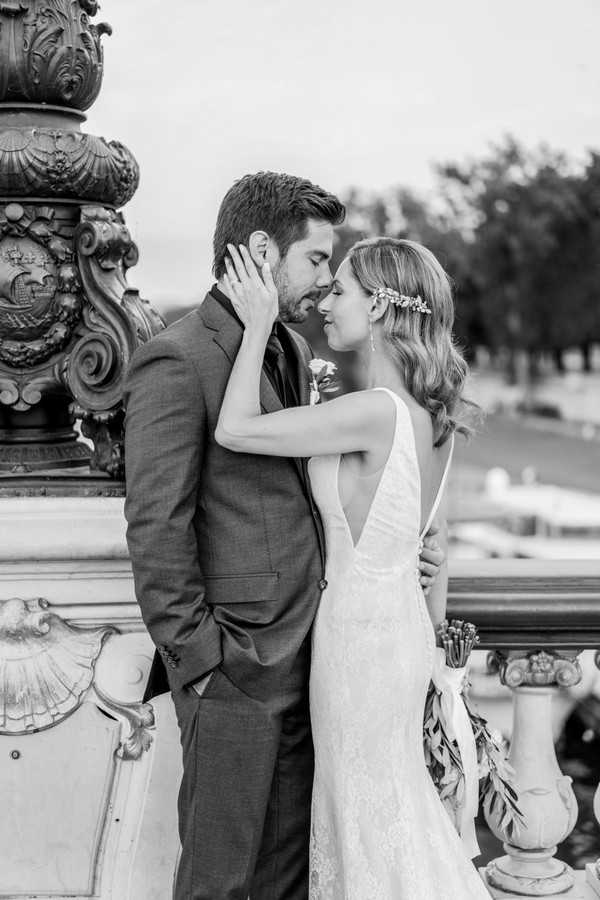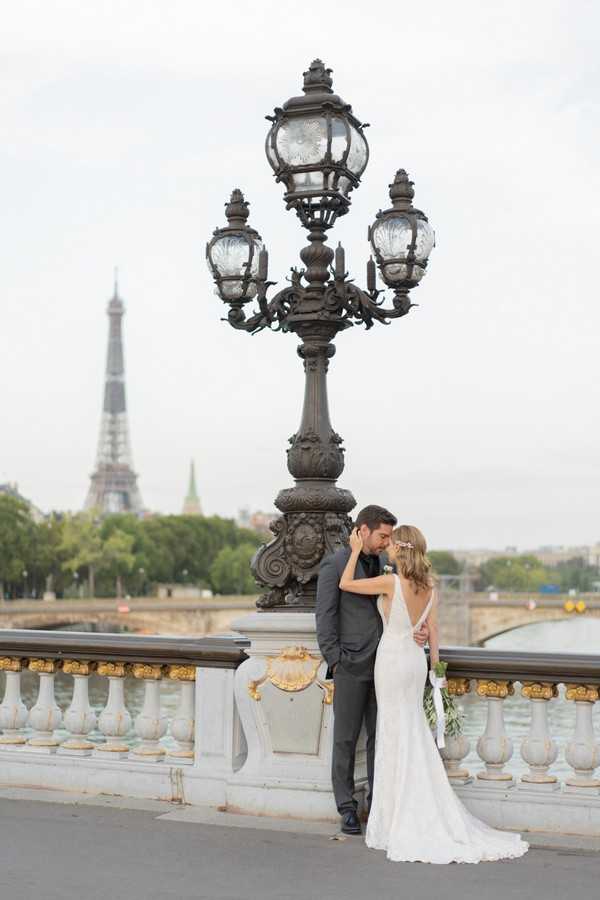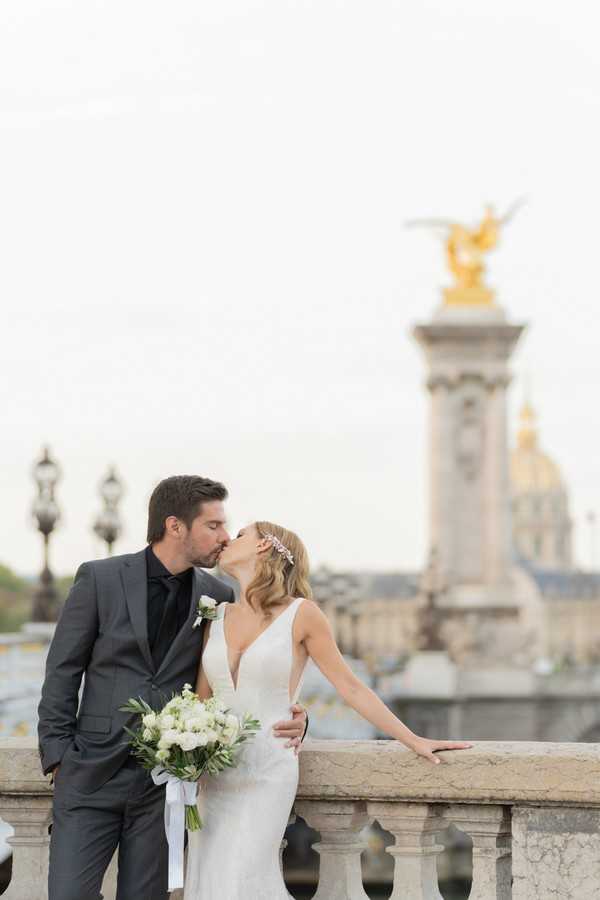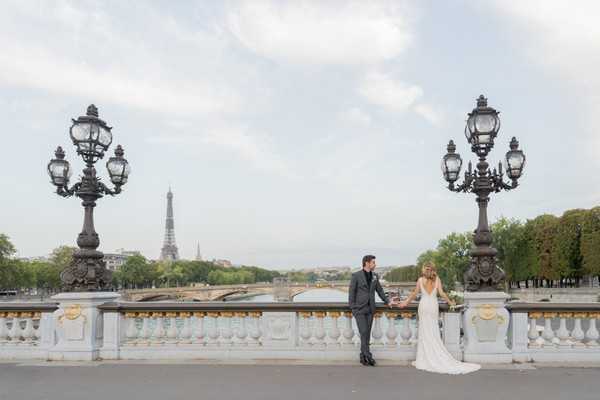 During the ceremony the couple put a bottle of wine that they have bought in Paris as well as keepsakes. Of their trip to Paris (tickets of sights and museums, postcards, plane ticket, napkin from a restaurant etc) into a wooden box. They sealed the box and promised to only open it on their 1st wedding anniversary.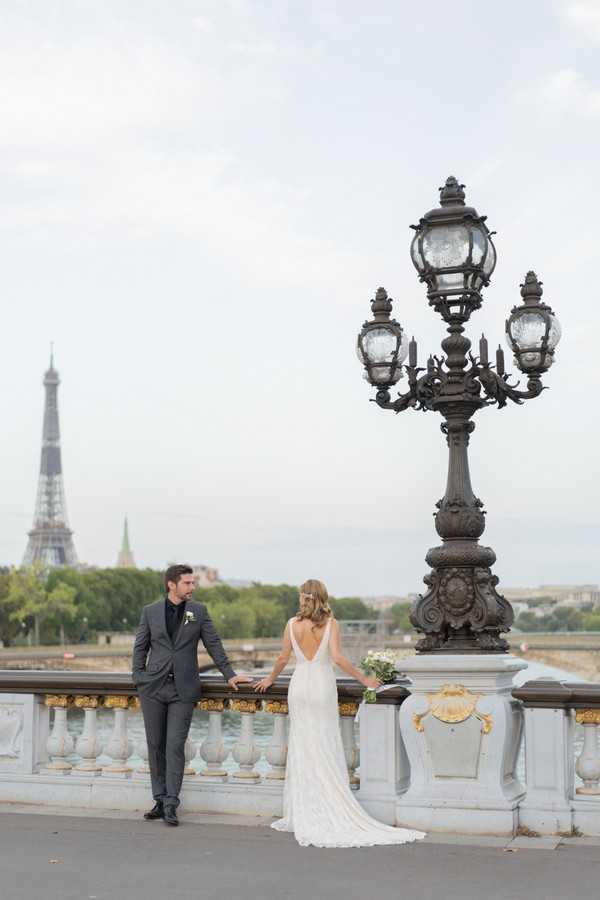 So in one year they will drink the Parisian wine together. Rediscover all the keepsakes from their romantic trip eloping to Paris.
Romantic Ceremony in Parc Monceau Paris Vendors
Photographer Paris Photographer Pierre Torset | Second Photographer The Parisian Photographers | Wedding Celebrant The Paris Officiant | Coordinator The Paris Celebrants | Florals La Plume Fleur | Makeup Onorina Jomir Beauty | Hair Ciara Coiffure