Hello lovelies, we hope you're having a great start to the week! Today we have for you some rich plum and nude wedding inspiration in today's styled shoot held at Les Domaines de Patras in the breathtaking Provencal countryside.
Capturing all the beautiful details for us was talented FWS vendor Madame A Photographie who is based in the French Alps but travels all over France to capture the special days of her couples.
"Whether for a wedding, pregnancy, birth or any other time of your life that you want to immortalize, I always work very naturally, like a reporter, without oppressive intrusion, to transcribe the best atmosphere and emotions of that moment, giving way to the authentic. There is nothing more rewarding for me than a groom saying "it's nice, you have captured my dearest's smile, the smile she has in real life not the smile she usually has on photos "because yes, my job is indeed to capture real life!
With the same aim, I have taken the choice for some sessions to return to film photography, with more rustic and simple material to concentrate fully on my subjects, what they are, what they share and not on my settings. Do not worry, we are in the twenty-first century and you will still have the result of film sessions in digital format."
We love the plum and nude colour scheme for this pretty inspiration shoot especially the rustic tablescape with gorgeous blooms from Fleurs de Fée and the stationery suite created by Save The Date which perfectly sets the tone for this vintage wedding affair.
We will now pass you over to Madame A Photographie who will be walking you through todays plum and nude wedding…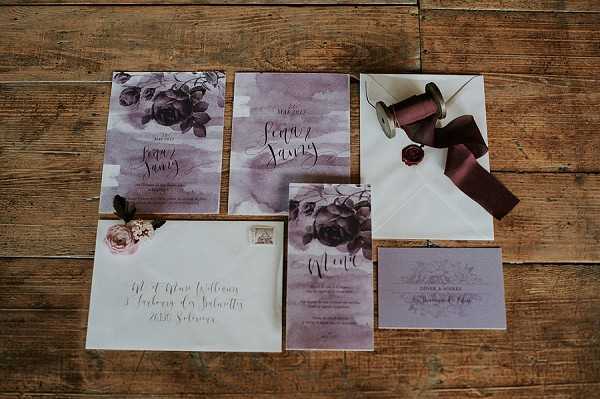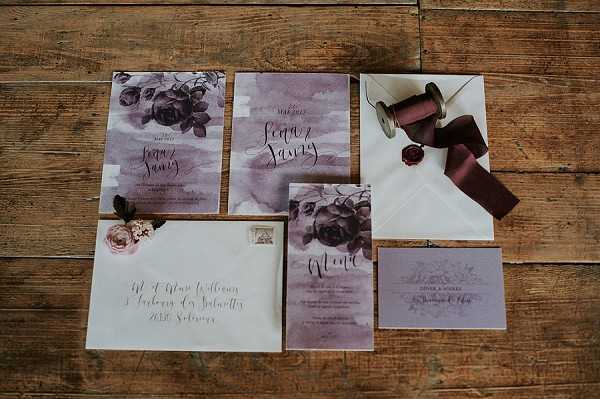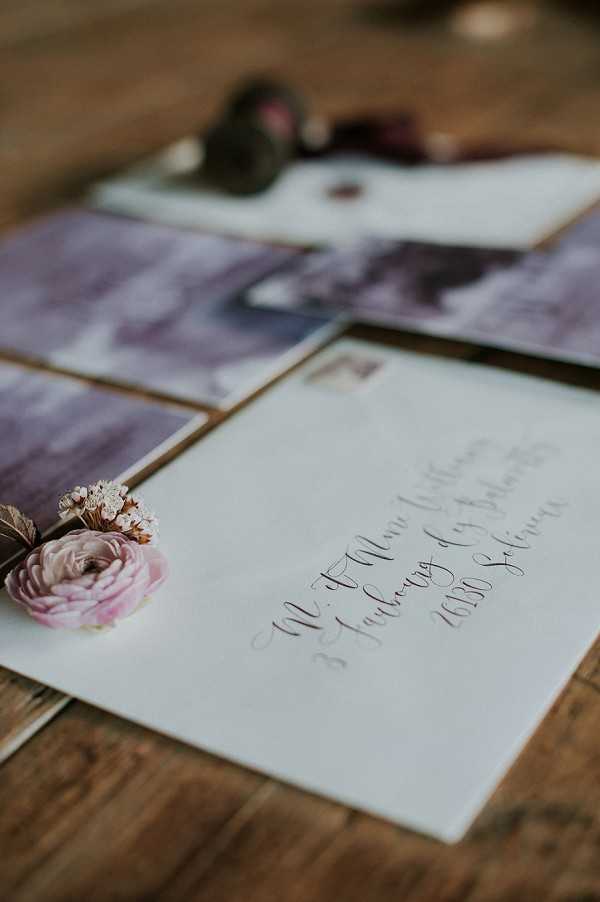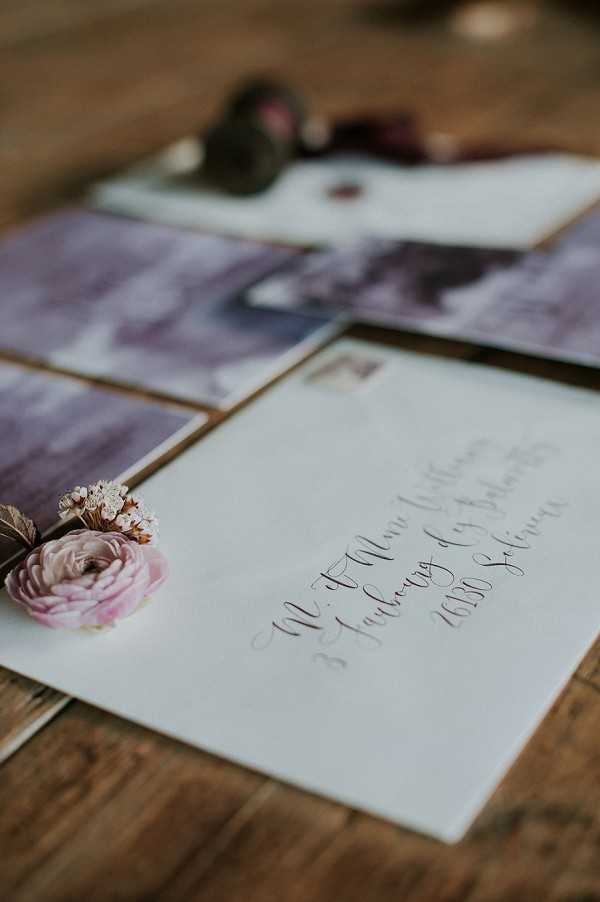 "Inspired by this typical mas Provençal (a traditional farmhouse found in Provence) Les Domaines de Patras, is a jewel nestled in the heart of Provence (south east France), between Olive and Lavender fields I was pretty excited to organise this inspirational shoot with a lovely team."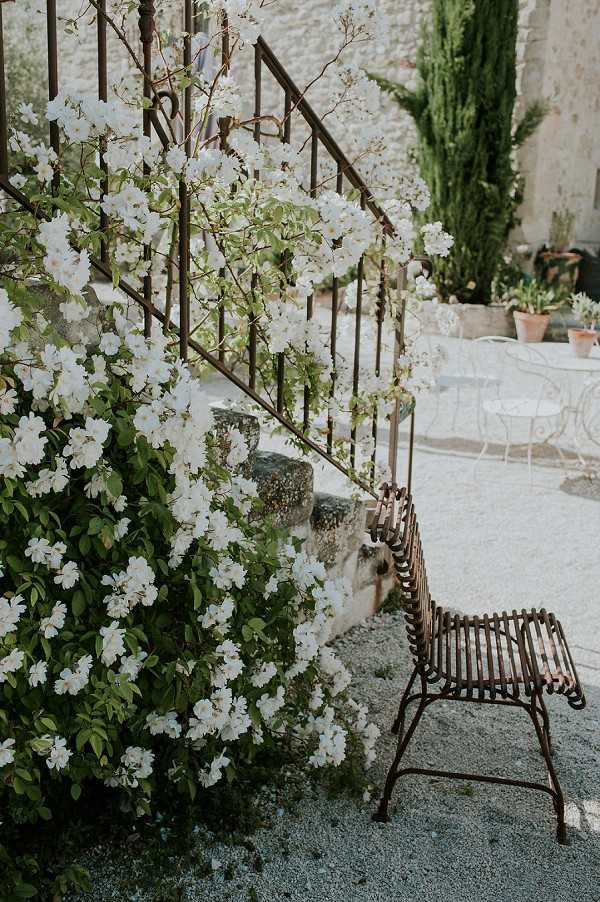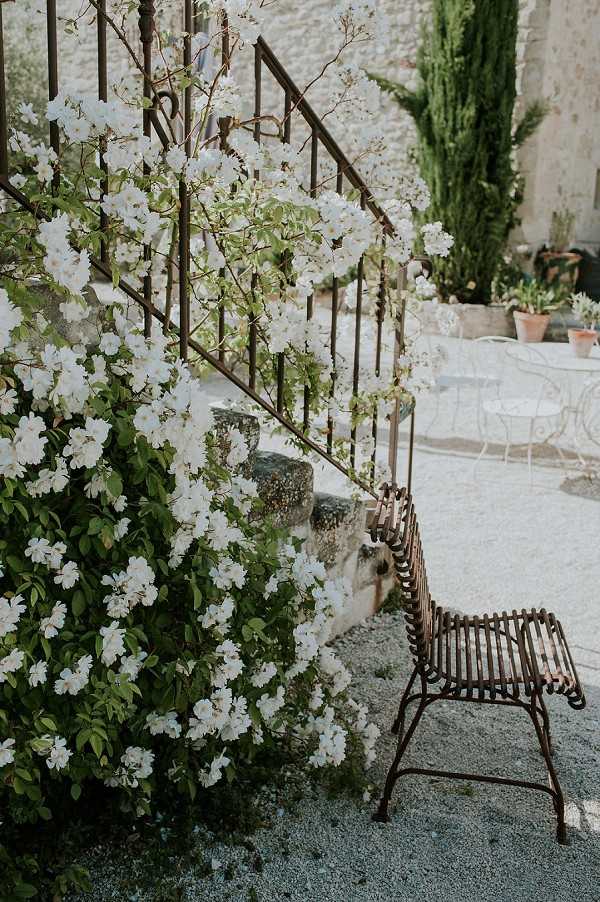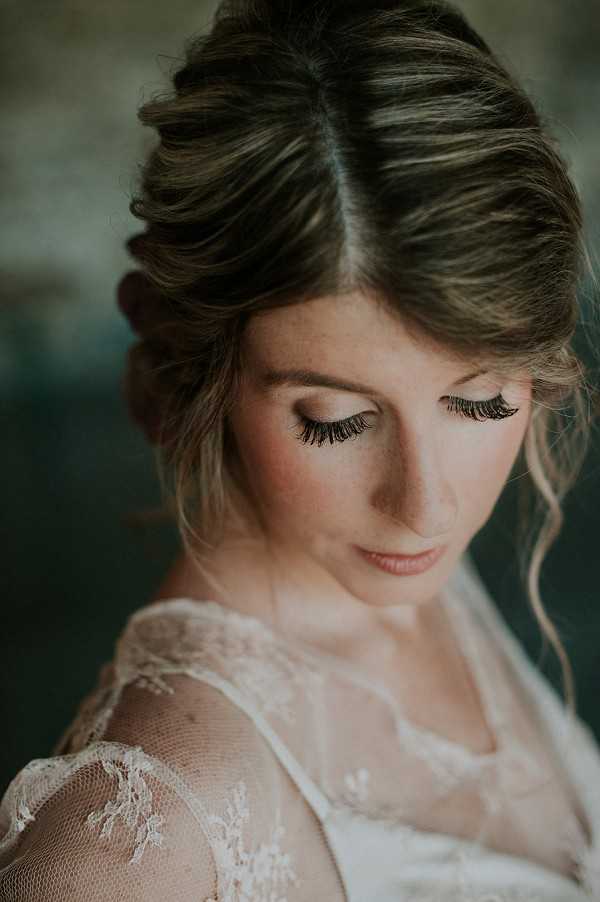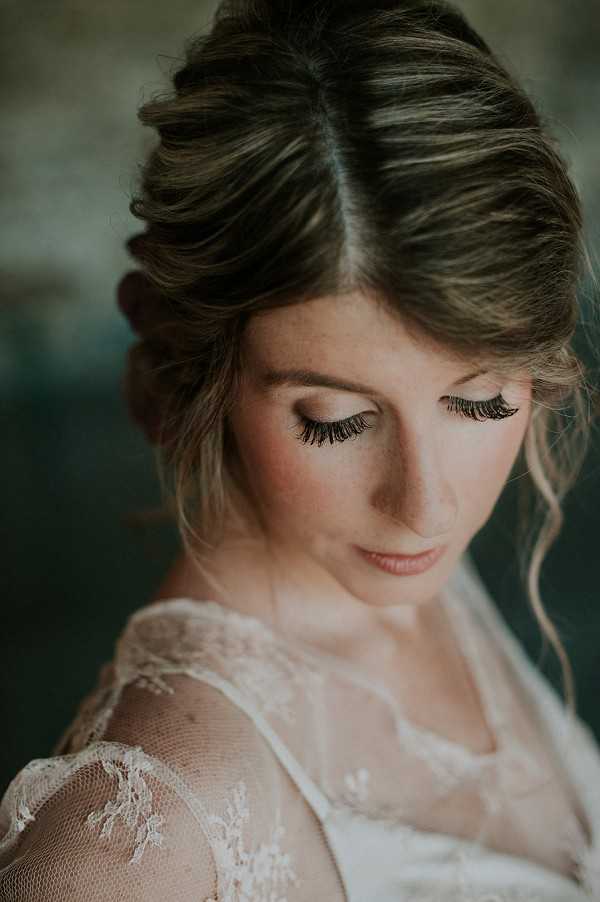 "Playing with plum and nude and associating colours with patterns, fabrics, laces, greenery and old textures such as wood and old stones was a great challenge."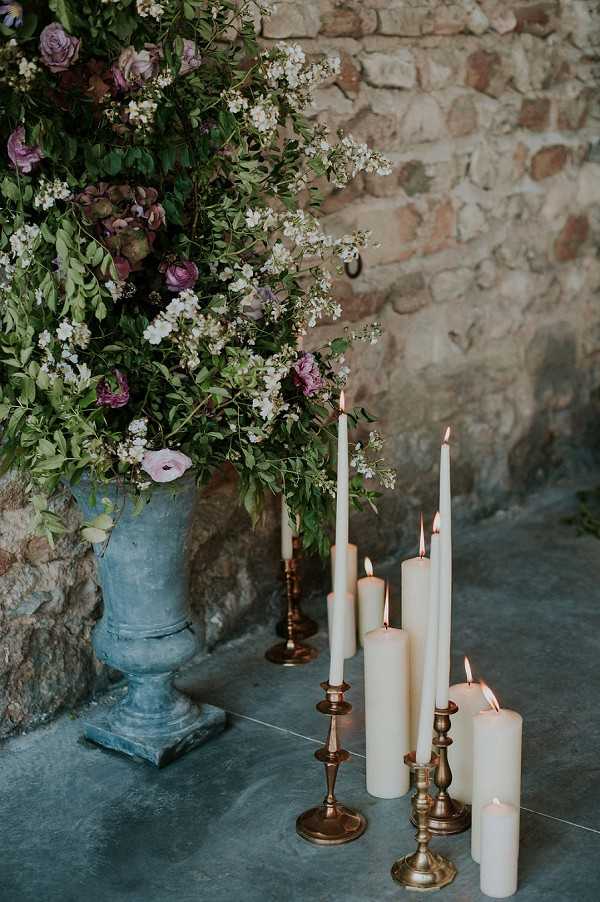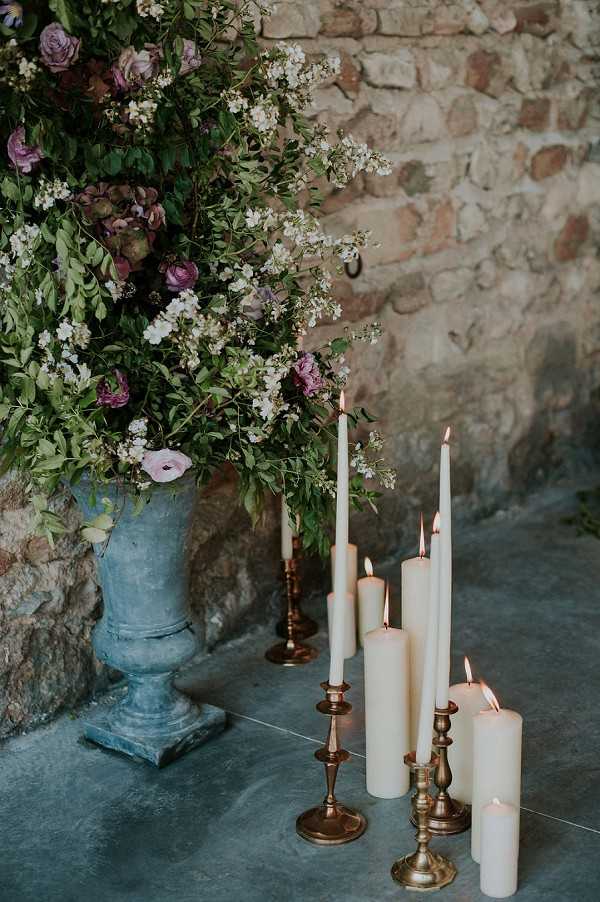 "I wanted to find a balance between pastel and strong colours and play with my photography style to create something racy and elegant."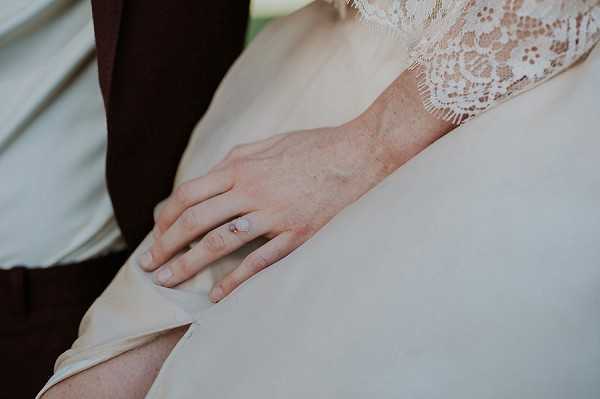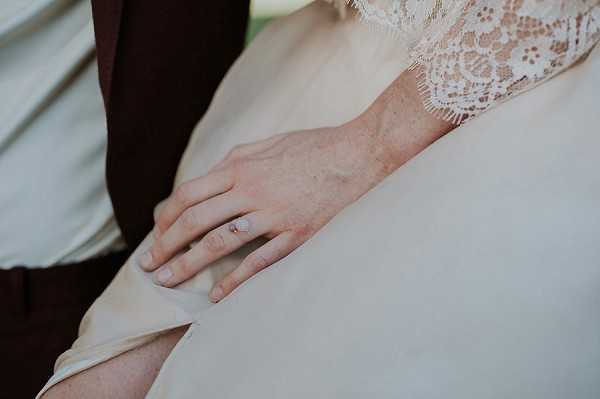 "Caroline Quesnel is a French bridal designer who created a special coloured dress for this occasion. She is associated French lace and silk."
"Antoinette from Fleurs de Fée created the floral design for the ceremony, table centerpiece and bouquet which combined with the table setting of Lucky You Events, mixing fabrics from silk and willow, candles and crockery from Maison Options."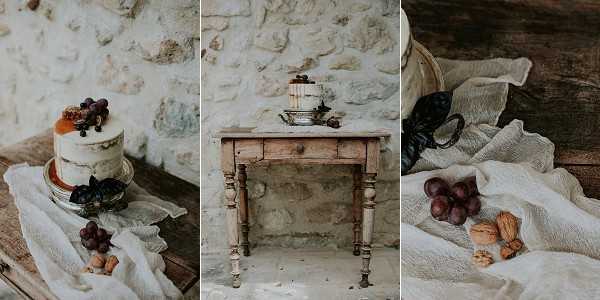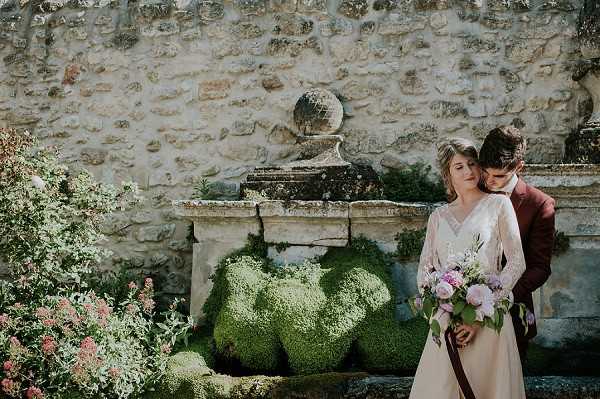 We hope you enjoyed todays wedding inspiration, what did you think of that delicious looking wedding cake and unique wedding flower arch? Let us know in the comments section below!
For even more Provencal wedding inspiration check out the wedding of Stéphanie and her fiance who planned a simple yet elegant wedding in the heart of Provence.
Plum and Nude Wedding Inspiration Shoot Snapshot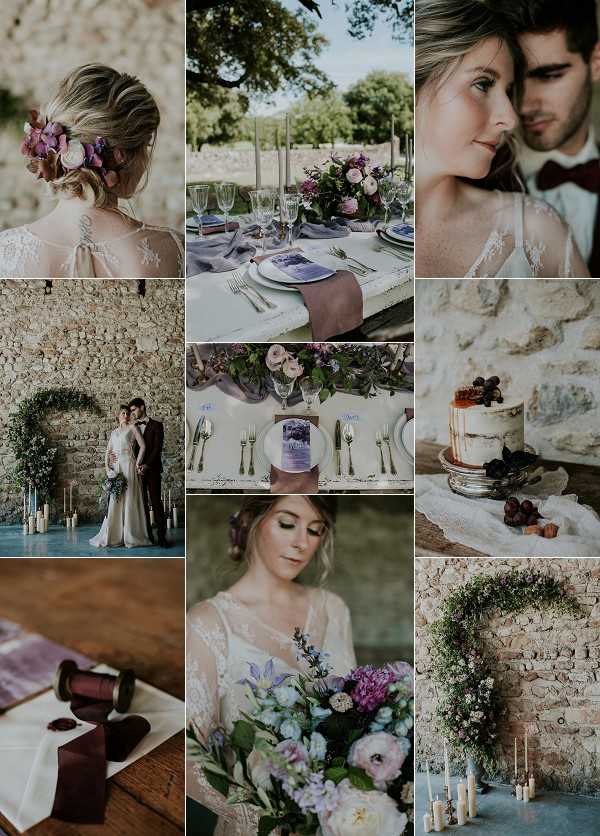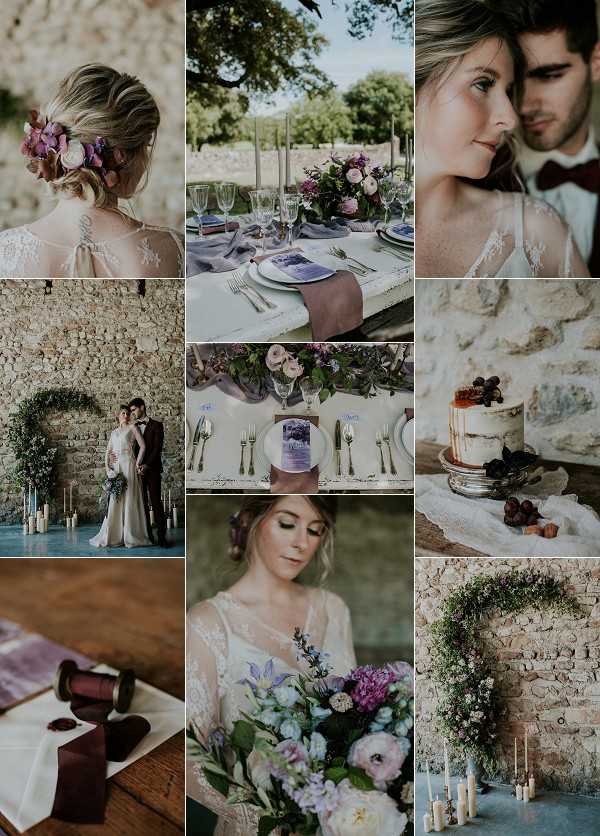 Wedding Vendors
Venue: Les Domaines de Patras | Photographer: Madame A Photographie | Dress: Caroline Quesnel | Hair and Make Up: Amélie Gouttenoire | Accessories: Emma S. | Grooms Outfit: Sur Mon 31 | Florist: Fleurs de Fée | Cakes: Les Gâteaux Créatifs de Val | Stationery: Save The Date | Decoration: Lucky You Events | Hire: Maison Options | Accessories: Cleophina | Celebrant: Maria from To Have And To Hold