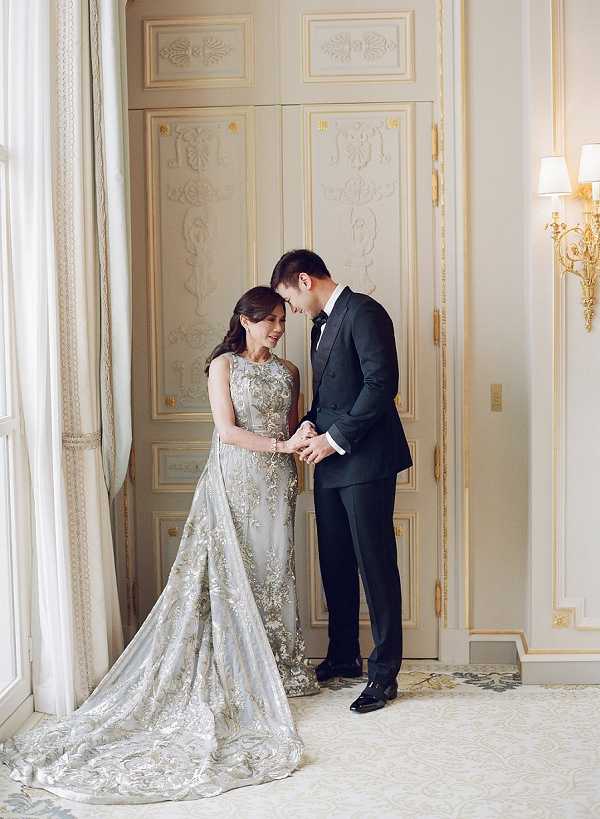 Happy Monday folks, oh and it's a happy one alright! Kicking this week off we have for you an incredible Paris Celebrity Wedding Extravaganza! It's a feast for the eyes!
Today we're stepping inside the lives of celebrity Filipino doctors Vicki Belo and Hayden Kho and behind the scenes of their recent romantic and lavish wedding in Paris. With the help of FWS vendor Story of Your Day.
"I create hand-crafted wedding films, telling your story. Your film will be Beautiful. Timeless. And Cinematic. My commitment to you is to create a stunning wedding film and deliver an outstanding level of service. Wedding Videographer based in Switzerland and the UK – delivering international destination weddings."
Come and meet Emma here and find out what makes her tick and how she went from BBC Broadcaster to living her dream life as a wedding videographer.
Emma was so thrilled that Vicki and Hayden choose her to film such a magnificent occasion (it even went viral). According to Hayden Kho, they chose FWS Vendor Story of Your Day for its intimate storytelling.
"That's exactly what we were looking for: someone who can go beyond just taking beautiful and cinematic shots, to being able to capture the heart and soul of the wedding. We knew that with 20 years of experience as BBC correspondent, it would be second nature to Emma to make our story come alive and make the people watching it feel as if they were there."
That's enough suspence for one day, here's the masterpiece itself…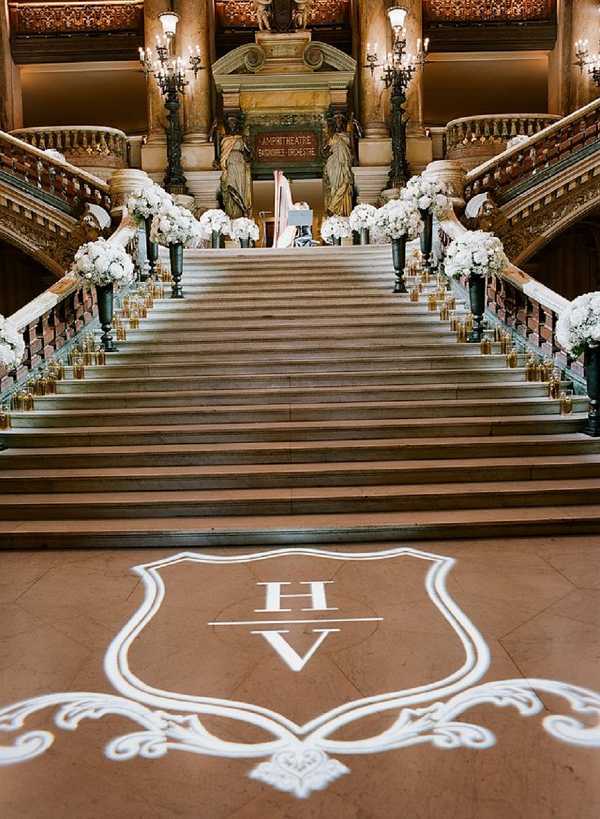 The amazing wedding was the stuff of dreams and captured in all its stunning glory. Their wedding was described by Philippine Tatler magazine as 'the wedding of the century' and the moniker is hardly an overstatement.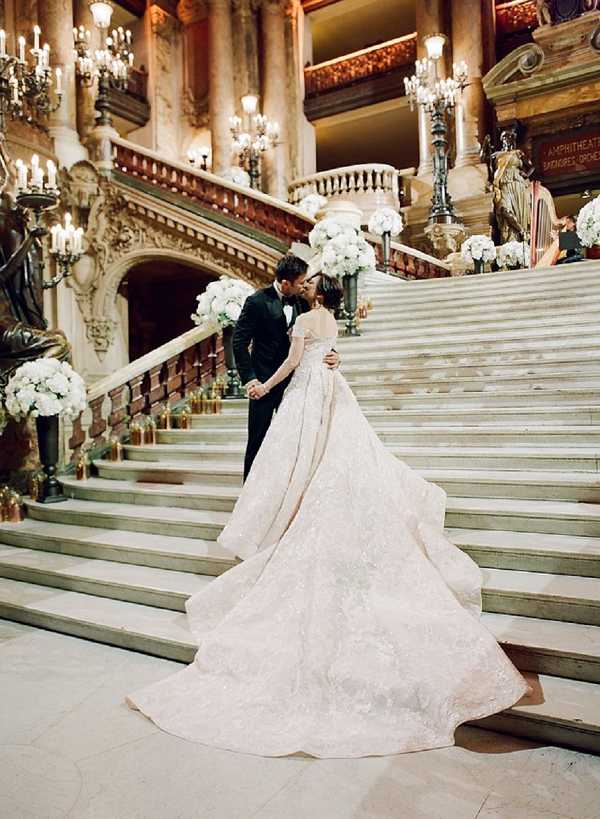 We're talking stunning venues, a star-studded guest list and several designer bridal gowns – and we've not even got to their first dance extravaganza yet! Emma Wilson, Creative Director at Story of Your Day, explains all to FWS…
"Vicki and Hayden were getting married after 12 years together at the start of September and from start to finish, it was quite simply an unforgettable experience. On the Friday morning, I met with the couple and their daughter Scarlet Snow for breakfast at the Ritz Paris to discuss the final plans before the celebrations began that evening with a 'welcome cruise' on the River Seine."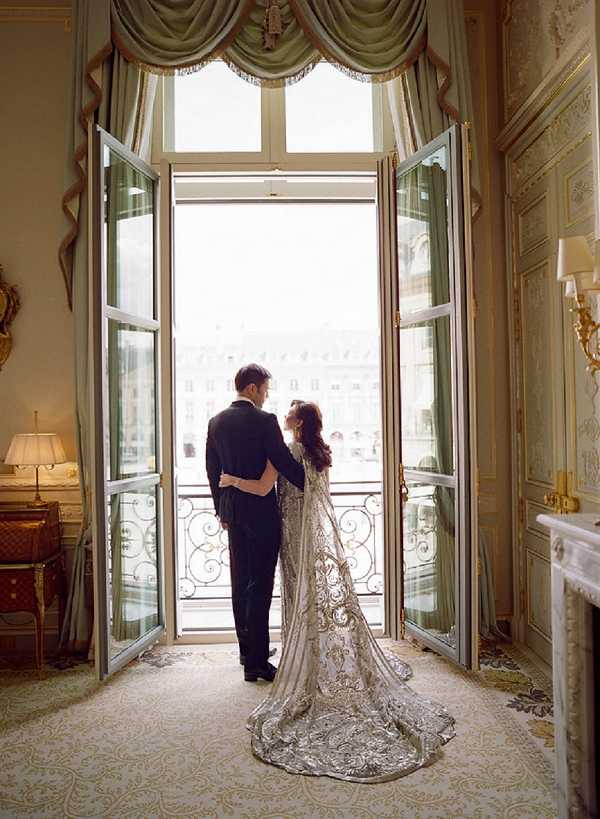 "It was an amazing party with speeches and song performances from all their friends, who happened to be TV presenters, opera singers and other celebrities. On Saturday, the pair tied the knot in a grand and gorgeous wedding ceremony at The American Church in Paris ceremony, followed by a grand ball at the Palais Garnier. The gorgeous bride Vicki wore a collection of stunning gowns by designer Michael Cinco, while Hayden looked resplendent in Tom Ford. And not forgetting THAT aftershave… "French Lover", which the groom wore after asking my advice on the morning of the wedding!"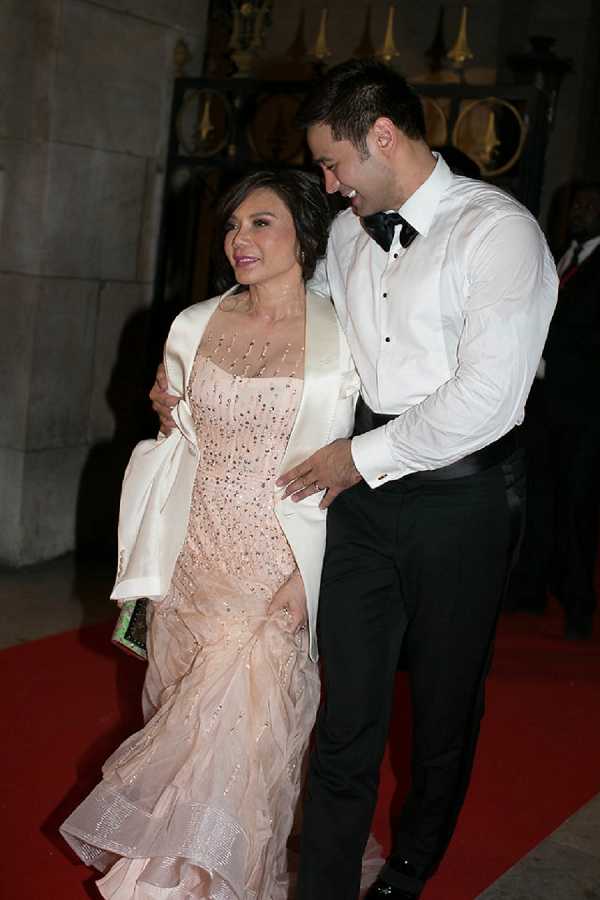 "At the ball, their wonderful first dance was to the tune of their own recording of Take Me As I Am from the soundtrack of the classic film Dr. Jekyll and Mr. Hyde – it was just like a fairy tale. There were even performances of songs from Phantom Of The Opera before a sumptuous dinner and speeches."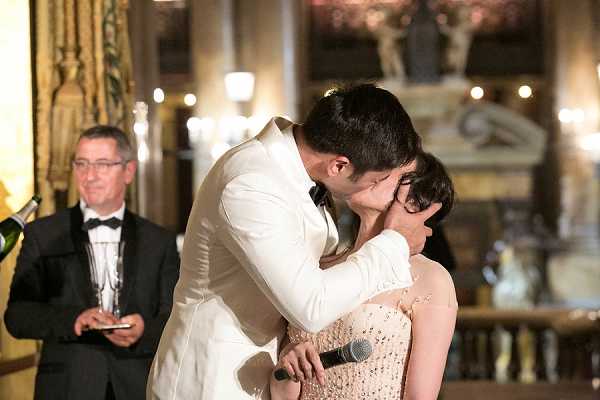 Congratulations Vicki and Hayden from everyone here at French Wedding Style!
For even more Paris wedding ideas click here.
Paris Celebrity Wedding Extravaganza Snapshot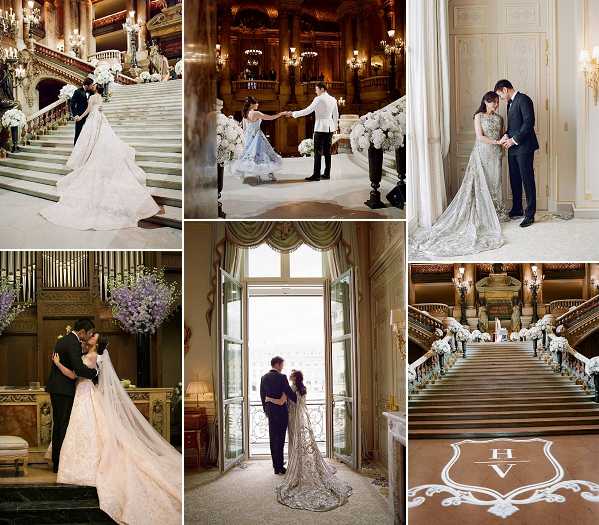 Wedding Vendors
Wedding Film: Story of Your Day | Photography: Joel Serrato and Jose Villa Team/Marc Henrich Go | Ceremony: The American Church in Paris | Reception: Palais Garnier | Wedding Planner: Yaparazzi Events | Event Stylist: Robert Blancaflor | Bridal Gown: Michael Cinco | Hair: Coiff1rst | Groom's Outfit: Tom Ford | Pre-Event Venue: Ritz Paris