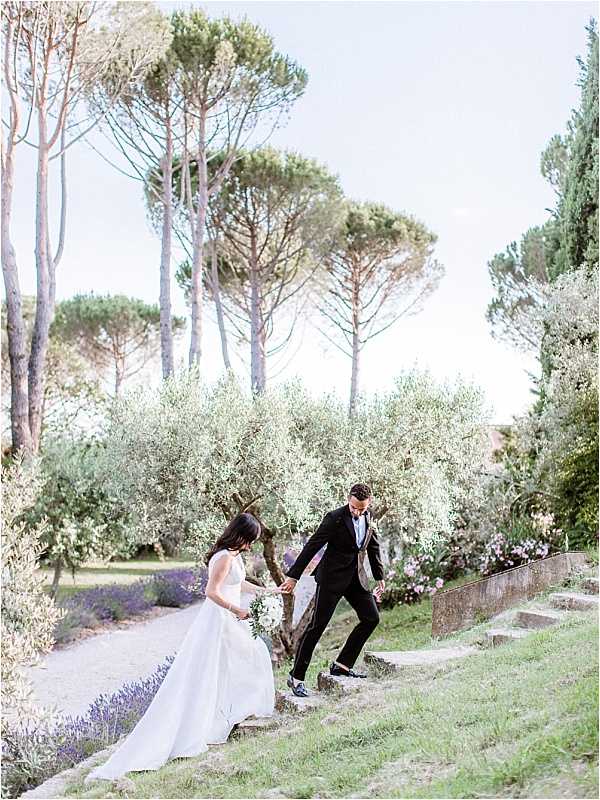 Today, we are traveling again to the south of France for a Destination wedding at Chateau De Grimaldi. In the beloved area of ​​Provence, this beautiful 17 th -century castle was the stunning backdrop for a dream weekend-long wedding.
The amazing perfect weekend planned by Lucie Till was complemented by the stunning decorations by Jonathan Vessiere. But who better to tell you all about the amazing area and stunning venue than the Photographer Ian Holmes himself.
If you're thinking of getting married in France but aren't sure exactly where then you may find the wedding of Priscilla & Jonathan both useful and inspirational when planning your dream French wedding.
They married in one of my favorite areas in France – Provence. Why Provence,  Where to begin? Firstly amazing arrivals. Priscilla & Jonathan decided to get married at the stunning Chateau De Grimaldi. The Chateau, set in 5 hectares of grounds include marvelous gardens, olive groves, an orchard, a kitchen, garden, fountains and sculptures, an old chapel. All overlooked by the ruins of the original 17th-century palace.
Not forgetting a swimming pool in the lawned gardens. I don't need to say much more about this particular venue because looking at the photos is enough to show you how it can make the perfect setting for your wedding weekend.
The climate in Provence is also one of the reasons it's high on so many couples' destination wedding list locations. In the summer months, warm weather is almost guaranteed. For instance it's perfect for late afternoon ceremonies. The soft warm breeze in the morning can make for a relaxed atmosphere around the pool – the perfect way to begin your big day. Oh and that light. Once the sun begins to get low in the sky it produces the most beautiful, warm, golden light. Perfect for adding that romantic, Southern French touch to your photos.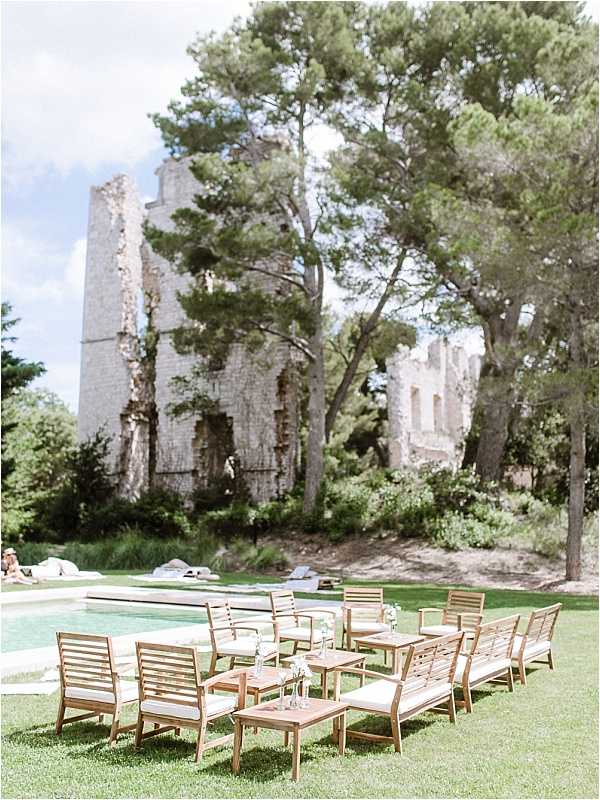 Priscilla & Jonathans weekend kicked off with cocktails and a welcome dinner under the shade of the 17th-century palace ruins. As far as settings go for welcome dinners this surely takes some beating. The following day the wedding ceremony itself took place in the chapel which dates back to 1655. After the ceremony another lavish dinner was served, this time in front of the main house, after which the party really began with dancing that lasted until the early hours .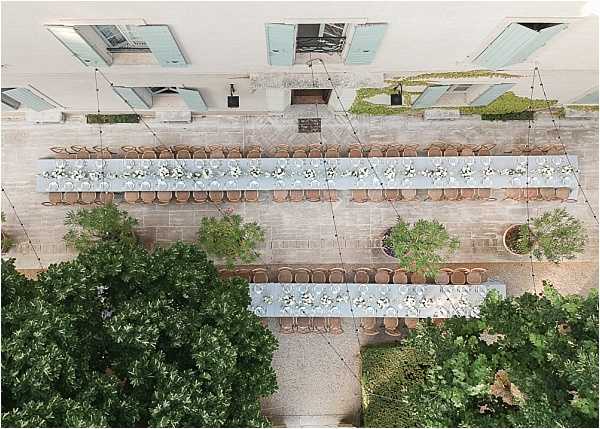 Sunday morning, wrapping up the weekend, brunch kicked off around the pool with a pizza van providing the perfect 'morning after' cure. Jonathan, the groom takes credit for incredible design and attention to detail for the weekend, with Lucy from Lucy Till Weddings taking care of the planning, ensuring the weekend ran like clockwork.
South of France wedding at Chateau De Grimaldi Snapshot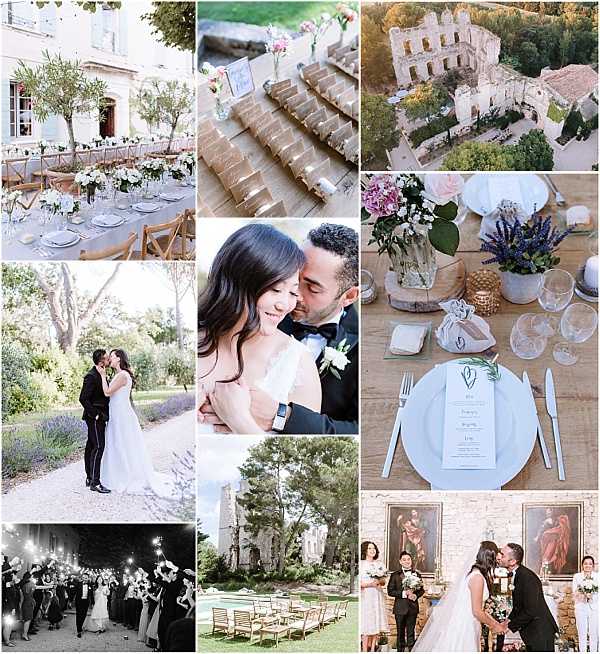 Wedding Vendors
Photographer:  Ian Holmes | Planner:  Lucie Till | Decoration: Jonathan Vessiere | Florist: Vik's workshop | Hair and Make Up: Harold James | Venue: Chateau de Grimaldi