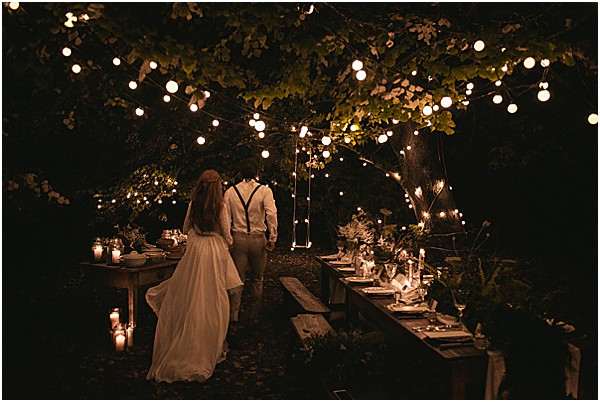 The creative juices were flowing for this mystical woodland wedding shoot in Auvergne. Inspired by the French Alps, Ambre Peyrotty of Zephyr & Luna shares how she started to plan her own ideal forest wedding for her photography workshop, The Roots.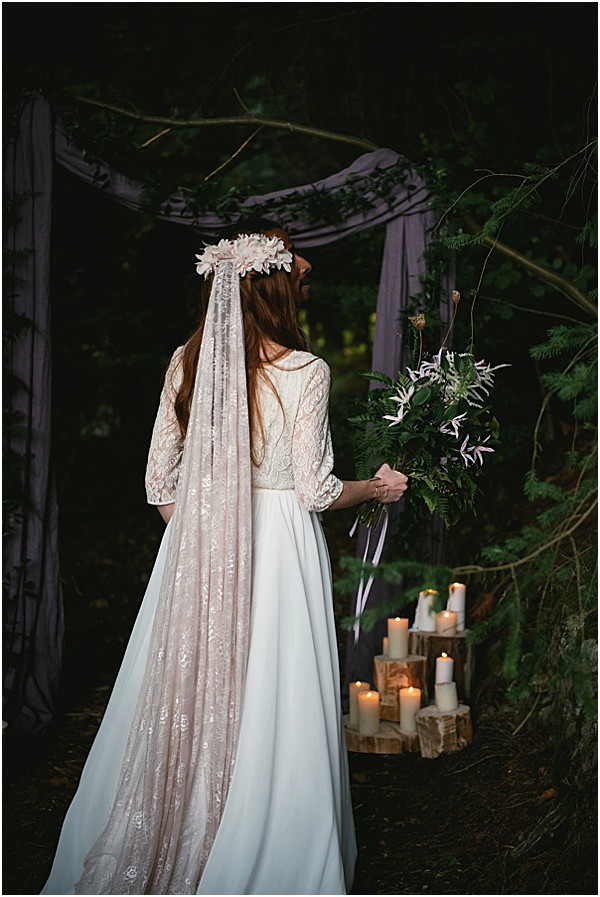 At first, I contacted a wedding planner to organize everything, but she fell sick and had to cancel. So I was all by myself, but I loved it! I started thinking about what would be my dream wedding and then I started planning. I contacted all the vendors I always dreamed of working with, including Cathy Telle, whose dresses I love. I was over the moon when they all accepted to be part of the shoot and to send me their amazing and beautiful gowns and products. Just to get everything ready and receive all the gowns and accessories on time was a huge organization apart from the workshop.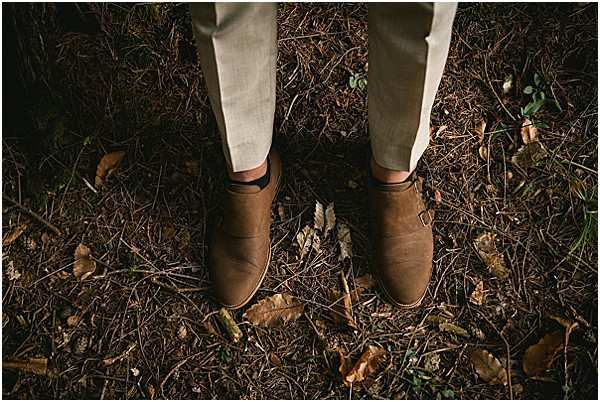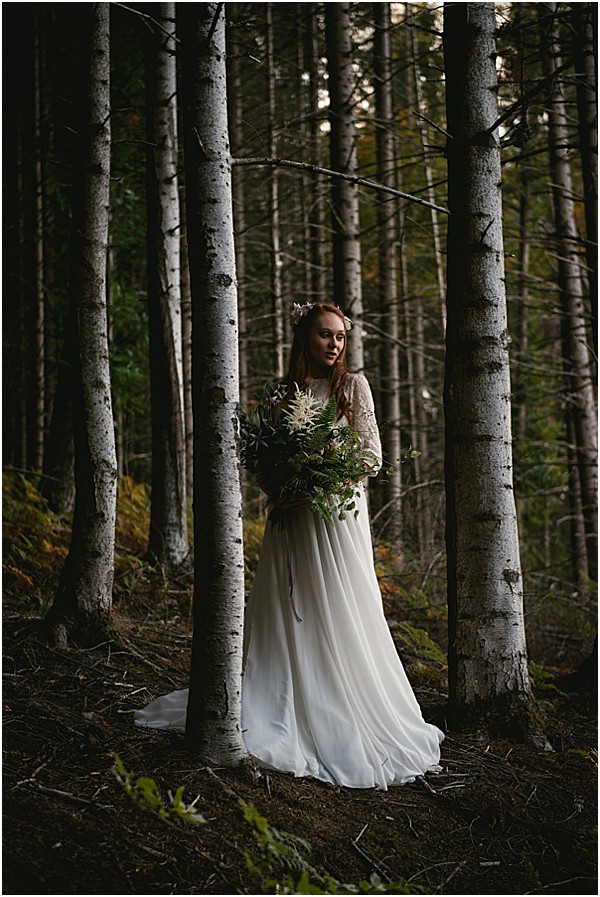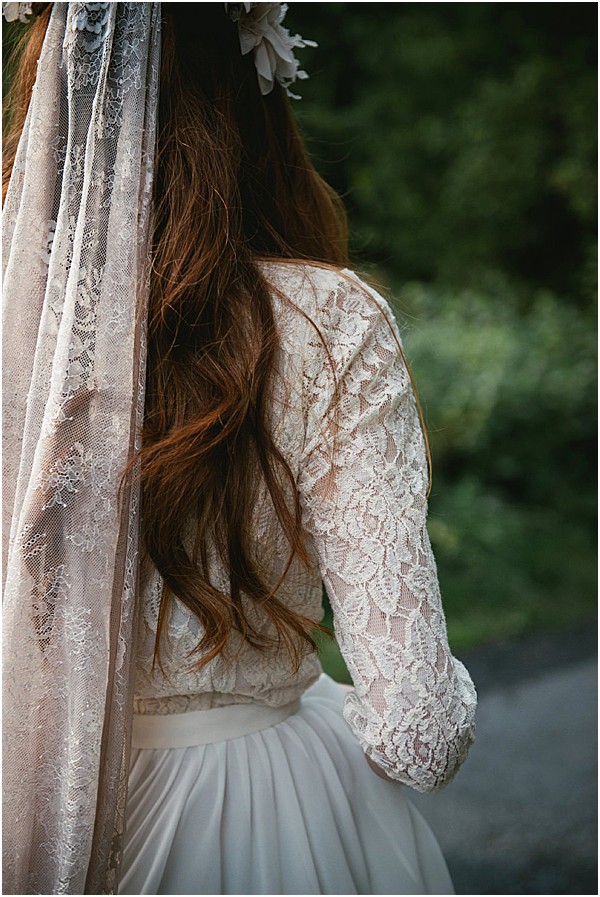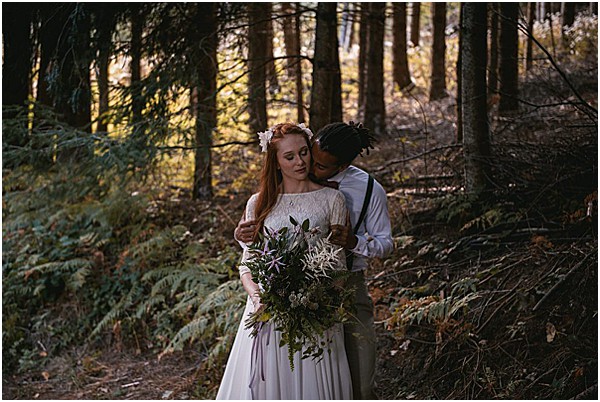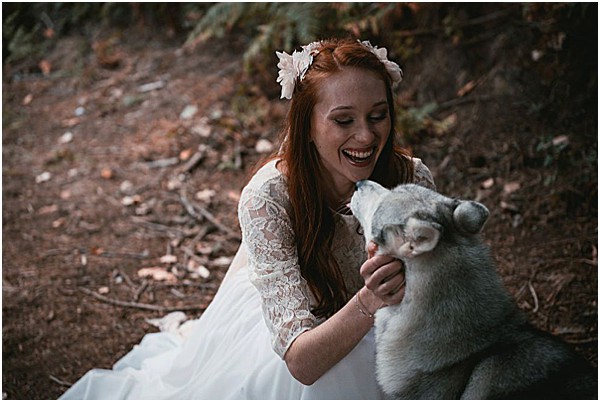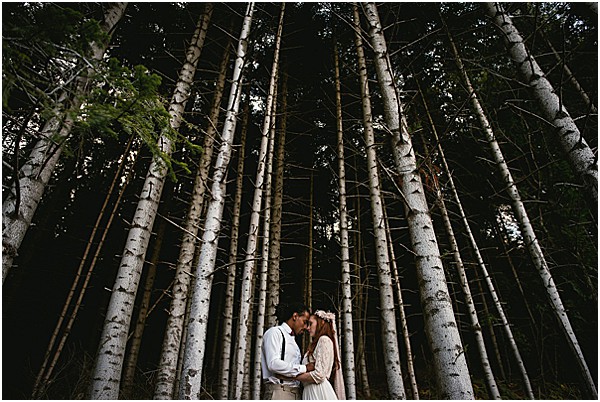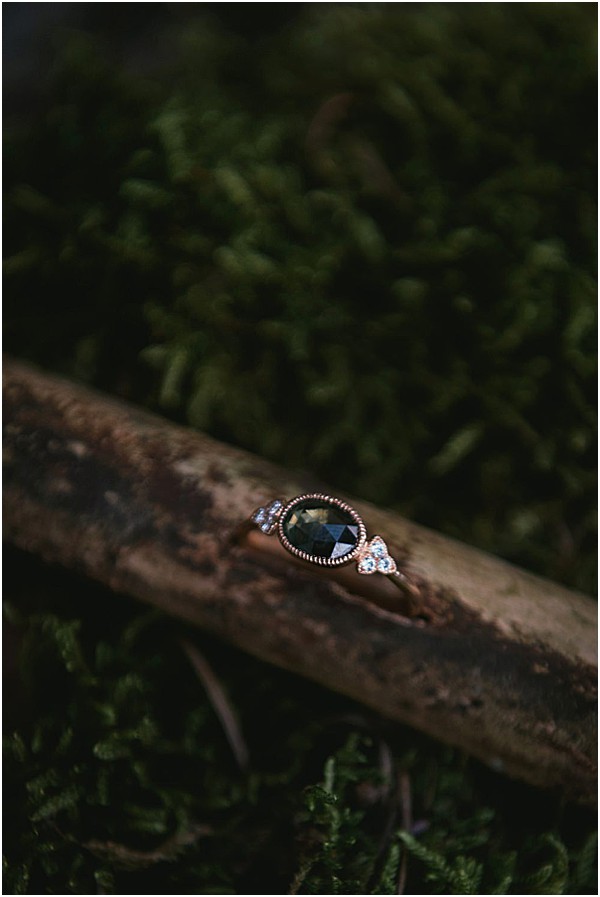 On the D-day everything was staged by the decorators and the florist, who arrange incredible florals so they looked beautiful. We were so inspired by the forest. The dark greens and browns were a great contrast to the lovely bride and her gown.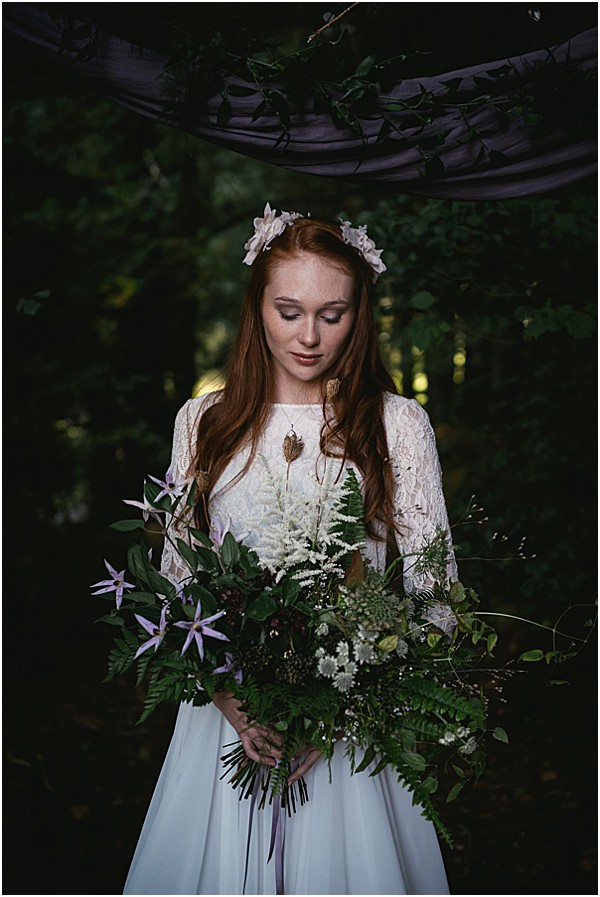 The table part was a surprise, we were shooting deep in the woods when the vendors were setting the table and setting the lights up. When everybody returned, we were delighted and surprised to find the decorated table! They were all over the moon, even the couple who didn't know what was going to happen! The thousand lights were absolutely beautiful and everyone was thrilled.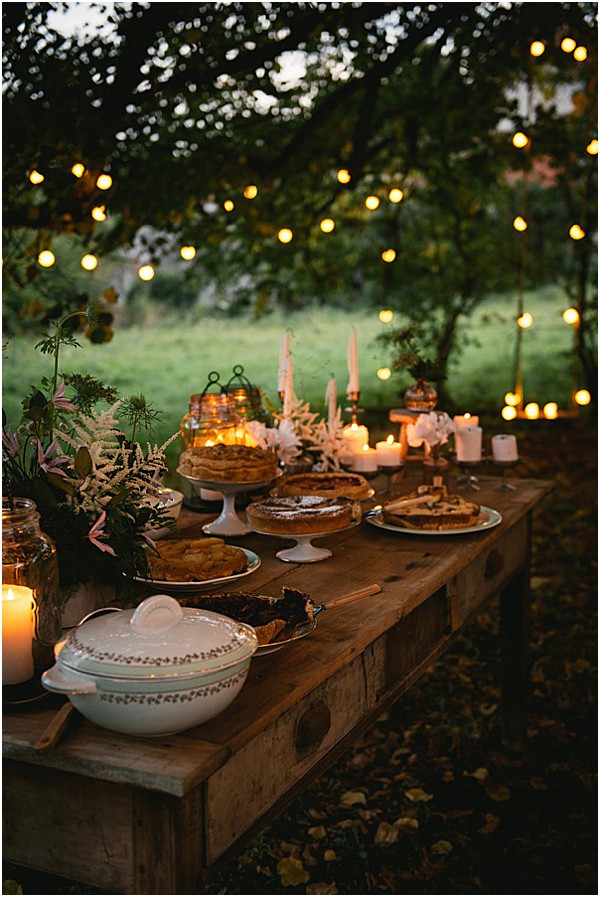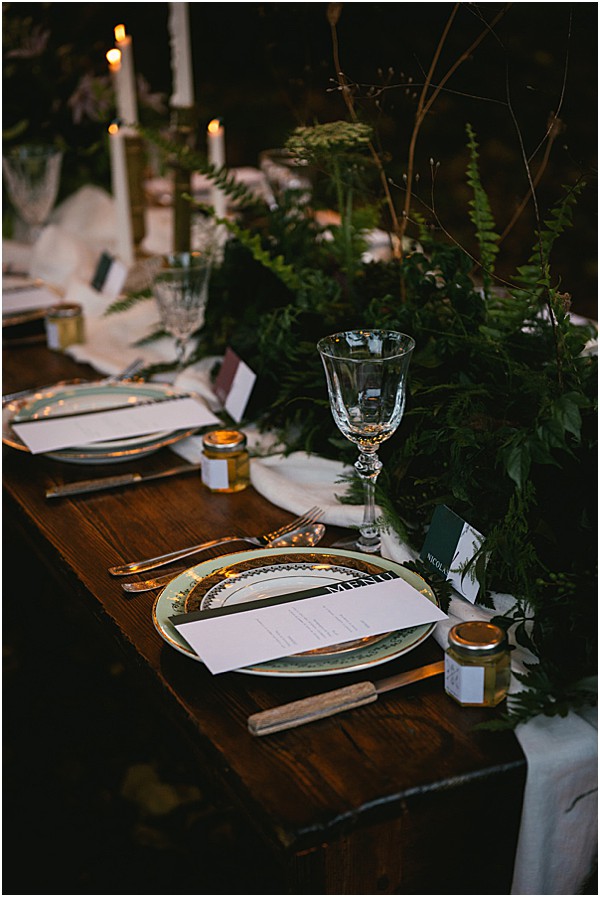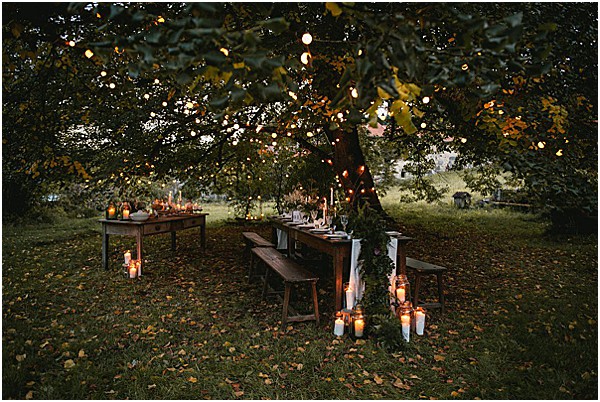 We all dined together outside with the candles setting the mood and then, the couple went inside for the first dance with a private concert! It was a folk concert with an amazing group, Telegraph, and the evening was so amazing we all enjoyed it until very late that night. It was a truly memorable experience!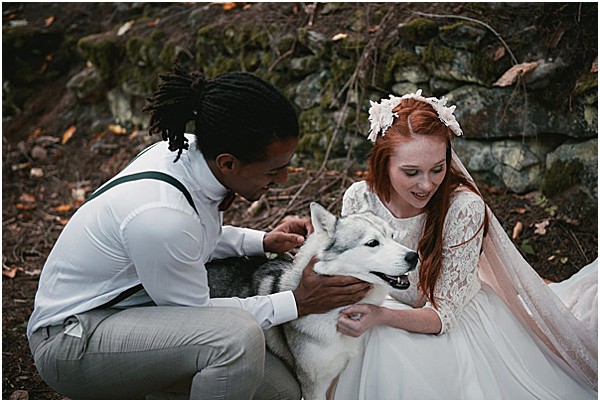 This inspirational shoot was created for the workshop, The Roots, that I organized in September in France. I wanted something very special for the first edition. I wanted wedding photographers to remember the feeling of the workshop, which was more of a festival than anything else. A huge thank you to everyone who came and enjoyed this event with us! We can't welcome you back next year.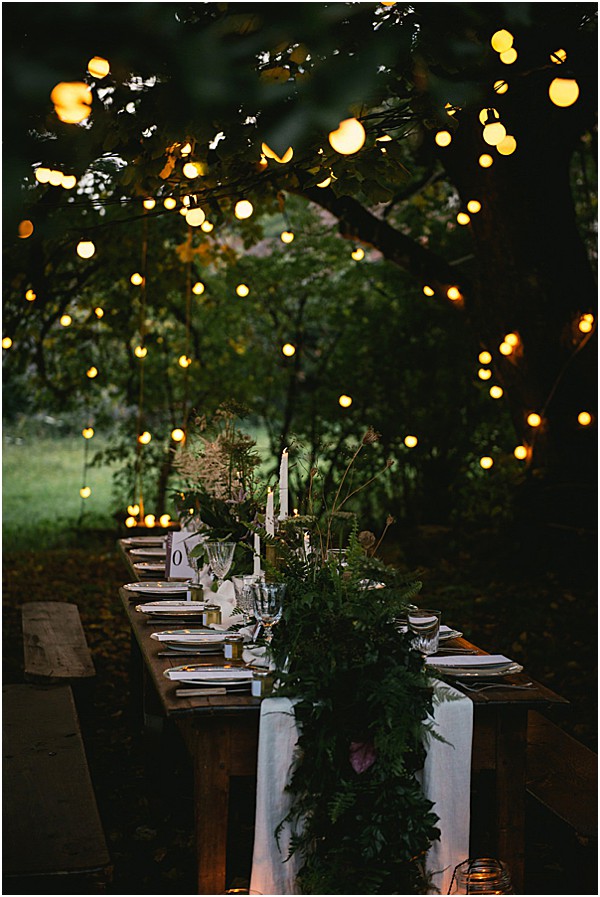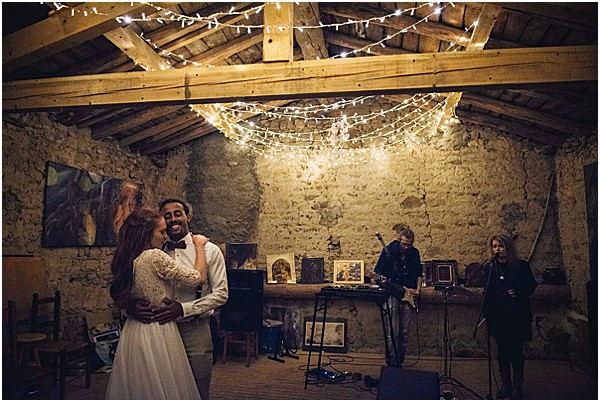 This mystical woodland wedding was the perfect inspiration for a Fall wedding in the Alps. We can't wait to see what is in store for the next The Roots Workshop coming up in September.
Mystical Woodland Wedding Snapshot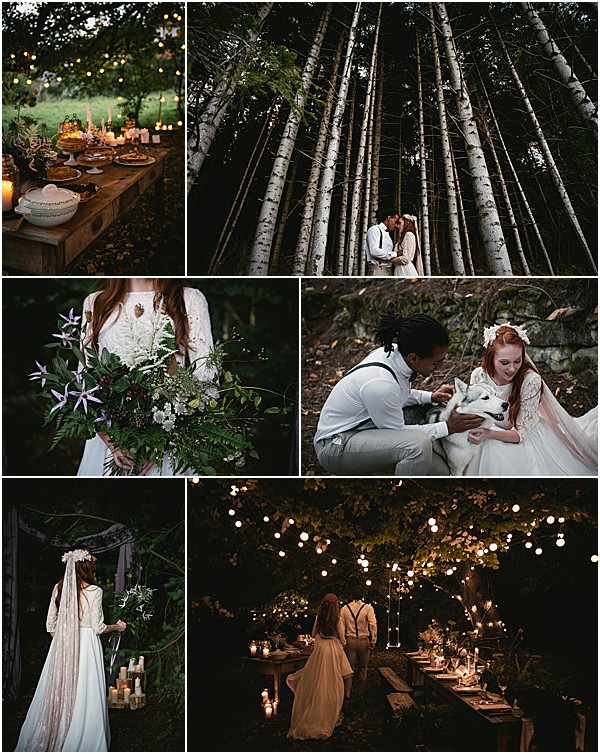 Mystical Woodland Wedding Vendors 
| Photographer Zephyr & Luna | Accessories Lovely Home Idea | Florist  Lilas Wood | Dress Cathy Telle | Shoes Forever Soles | Accessories  Mon truc en bulle | Grooms Outfit Bobbies | Accessories Wood Wedding Bands | Accessories Myrtille Beck  | Hair and Make Up  Affinité beauté | Grooms Outfit  Faubourg Saint Sulpice | Grooms Outfit Le colonel moutarde | Hire Cold winter nights | Stationery Les petits papiers | Favours La miellerie des monts brumeux | Decoration Velvet Renez-vous | Workshop The Roots |