Happy Monday beautiful, I'm beyond excited to share today's gorgeous wedding with you by the fabulous Peaches and Mint. This is actually the first time Fine Art Photographer Peaches and Mint have featured on FWS and I am so thrilled to be sharing Pia's magnificent work. Pia is a film photographer residing in Austria but travelling worldwide to capture your magical moments.
We are travelling to the Dordogne region today for the wedding of Anna and Vladan at the beautifully restored Chateau La Durantie. I've been in wedding heaven writing today's feature and I'm sure you'll agree each detail is divine, from the beautiful brides Pronovias lace wedding dress to the stunning flower arrangements created by the ever talented French Flower Style. What an elegant start to the week!
For their weekend long wedding celebration they invited friends and family to join them at La Durantie, a magical French chateau that has been refurbished and maintained with a tremendous love for details. With original pieces and varying decor in every room, the couple and their guests were taken in by the French atmosphere and scenery. It is a dream wedding location which is only a few hours away from Paris and is often sold out years in advance.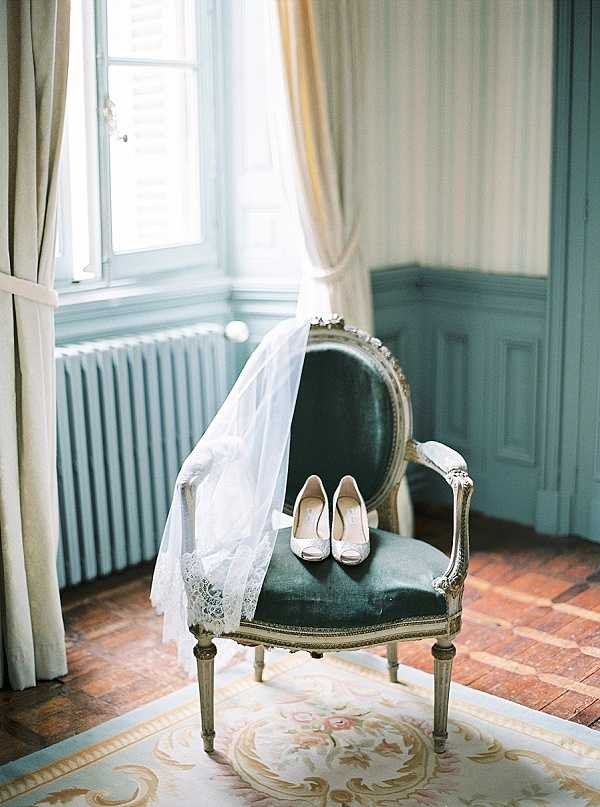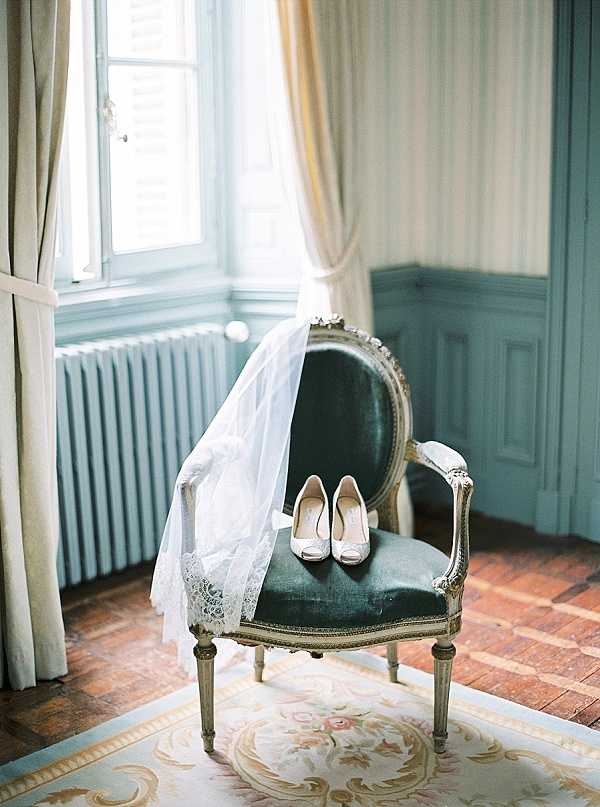 Anna looks so radiant in her lace Pronovias wedding dress complete with crystal headpiece, her "something borrowed" from one of her lovely bridesmaids which was originally purchased at a small accessory store in Vienna. To finish Anna's look she wore a sparkly pair of Jimmy Choo's.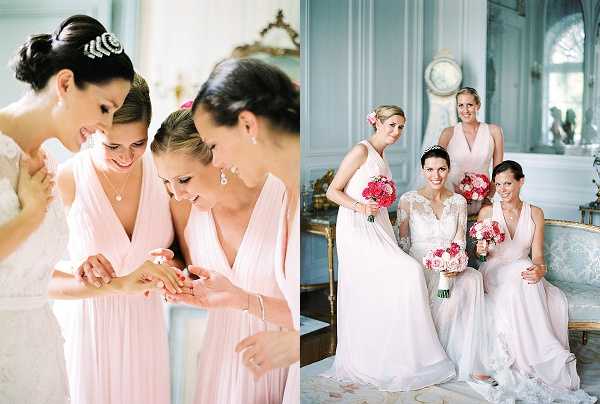 All of the florals were created by Lisa Gatenby of French Flower Style one of our very own FWS vendors, who worked her magic to create a variety of stunning floral displays and accessories, including stunning head wreaths for all the girls, which added such a nice pop of colour!
Vladan looked very dapper in his Dolce & Gabbana suit finished off with a bow tie from Brioni, a pair of cufflinks from Lanvin and an antique Patek Philipp watch, which was a gift from Anna's father.
The bespoke stationery from Herz & Co. included stunning designed letterpress stationery, with printed fans, coasters (for wine bottle giveaways) and invitations to complement their French wedding affair.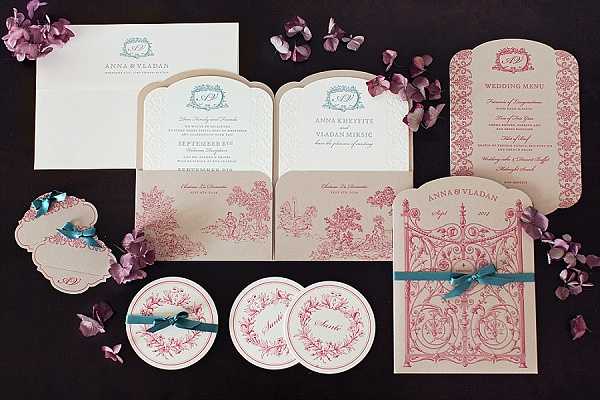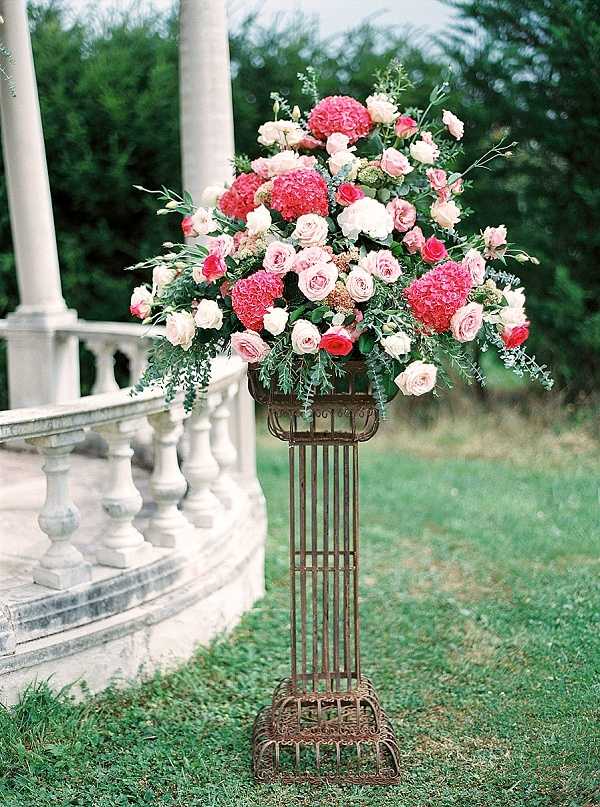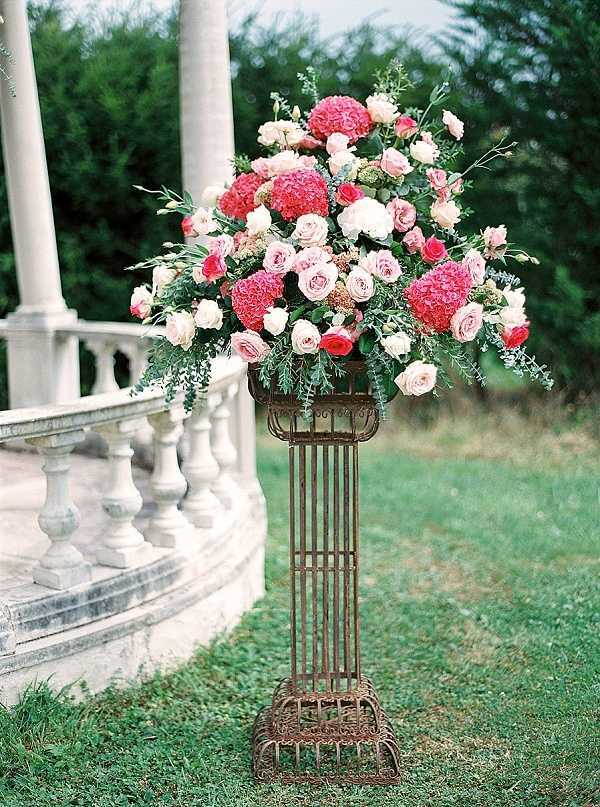 Anna who is Russian and Vladan who is Serbian, individually moved to Vienna as children, coincidentally both at the age of seven. Although they had similar circles of friends and for a while even went to school in the same street, many years were to pass before they would finally meet. Anna went to work in New York after finishing her studies and Vladan was living in London when they both came home to Vienna for a visit to see family and friends. They met aged 24 at a cocktail party of a mutual friend (who later of course became one of her stunning bridesmaids) and made the long distance relationship work until they decided to move back to Vienna and tie the knot.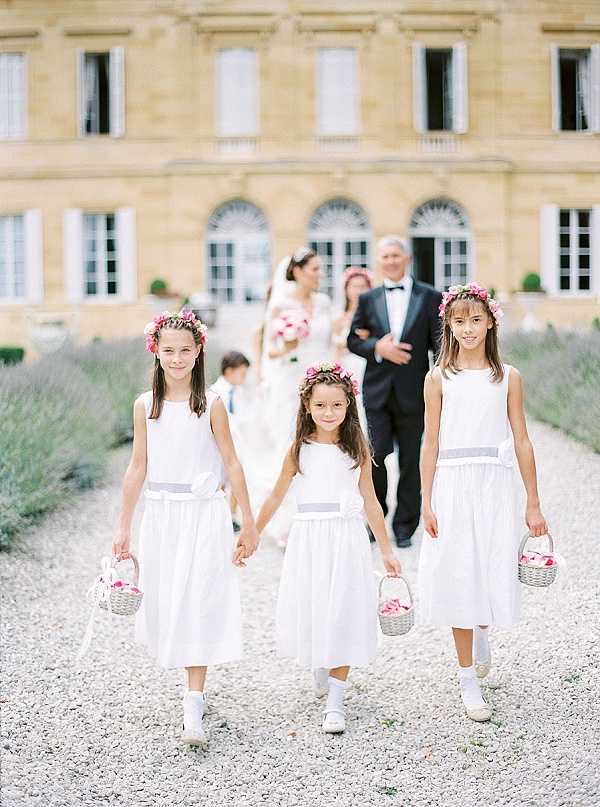 Anna walked down the aisle with her Father and her nieces and nephews who came all the way from Russia.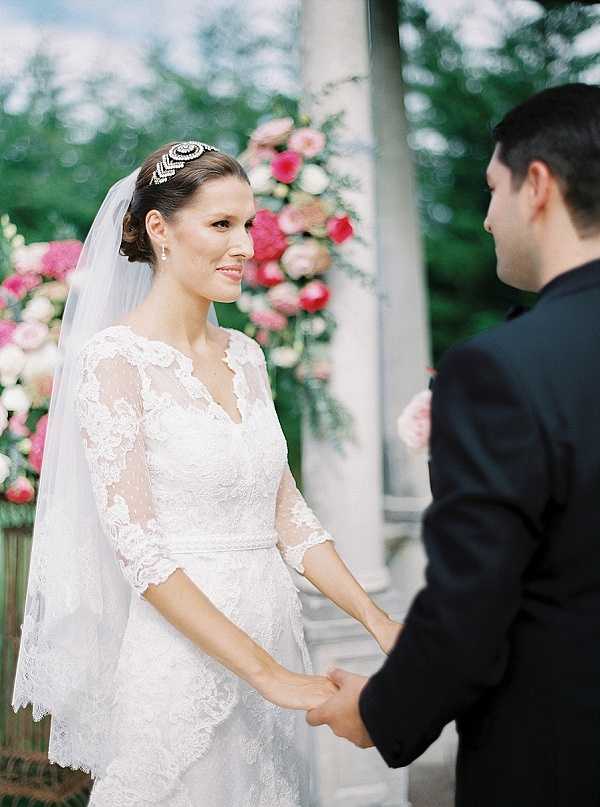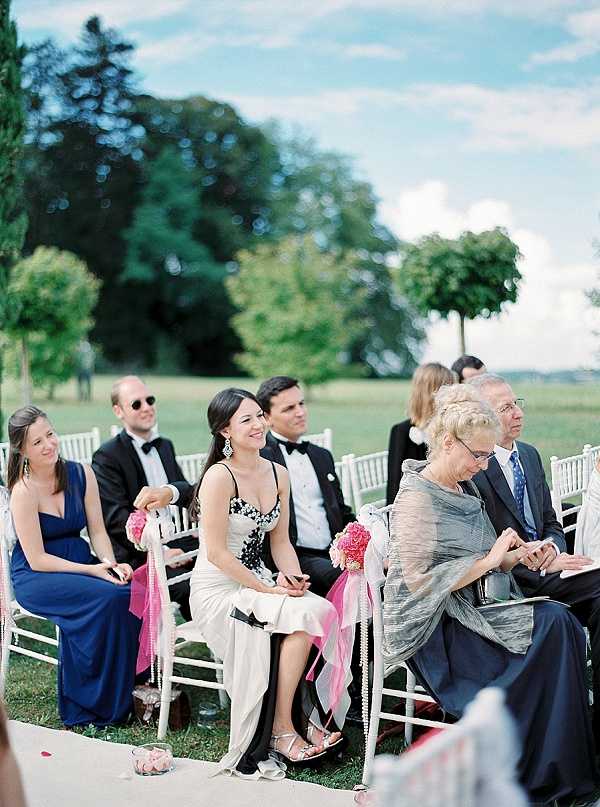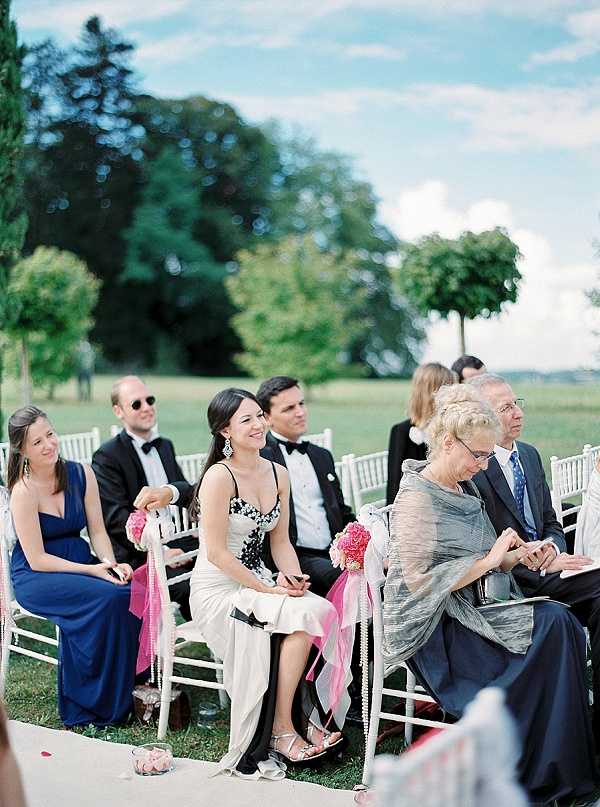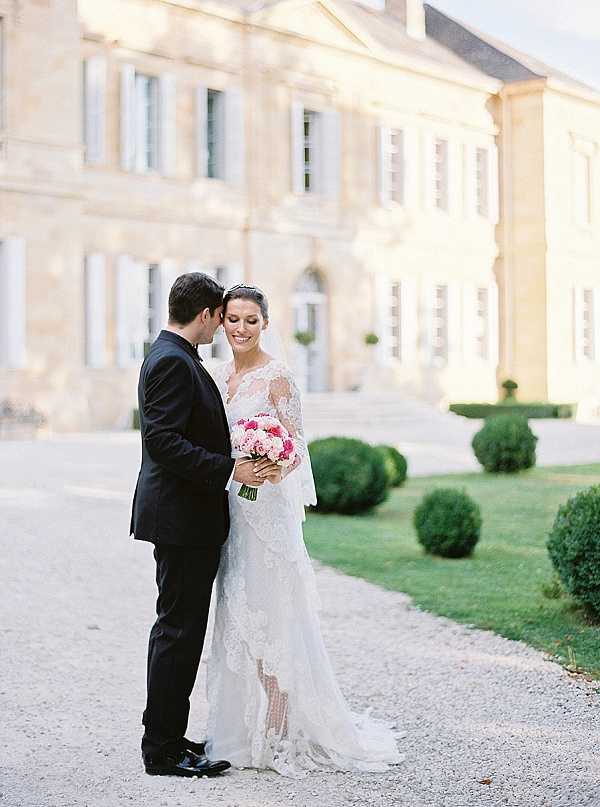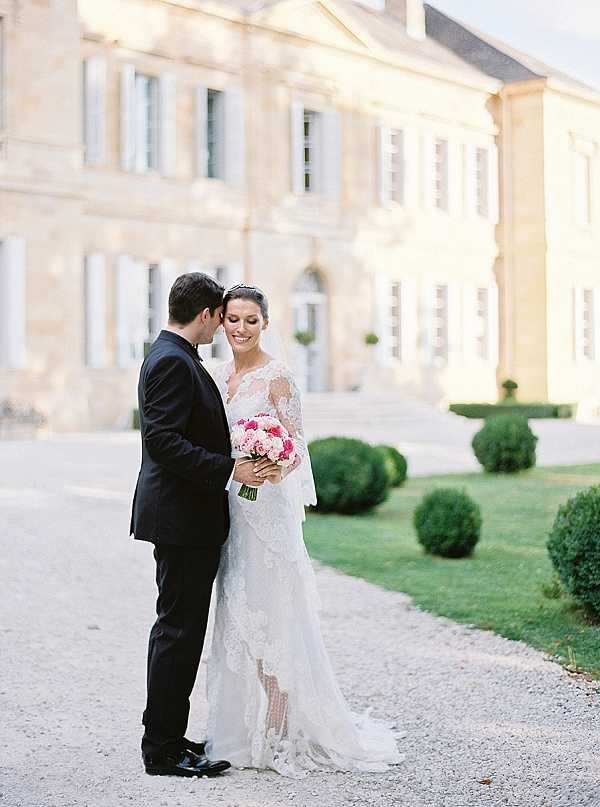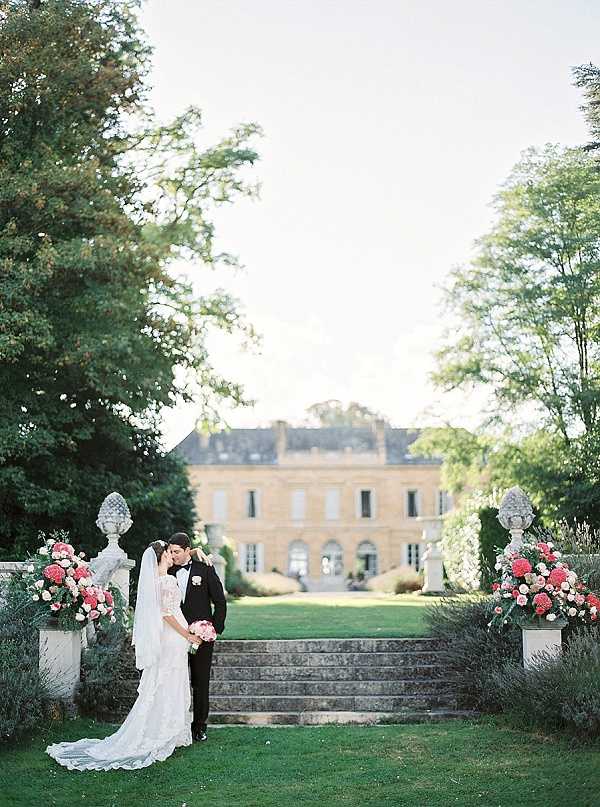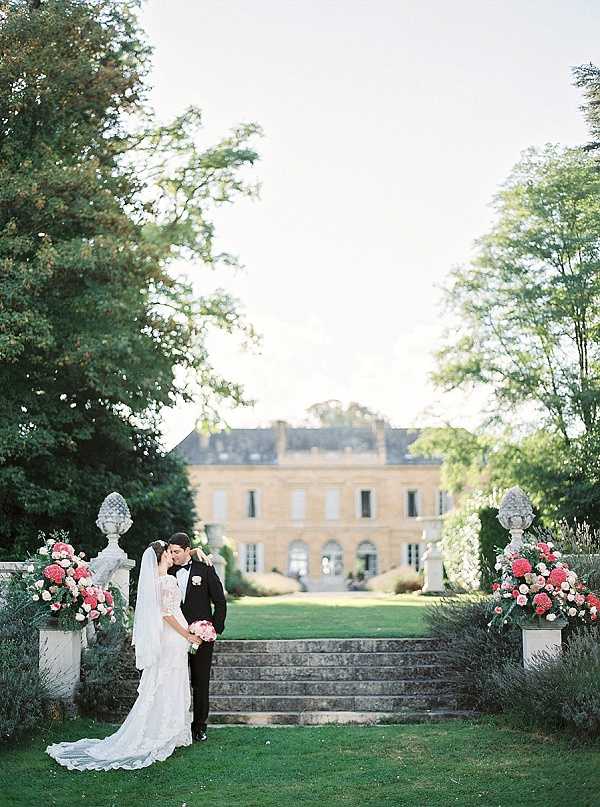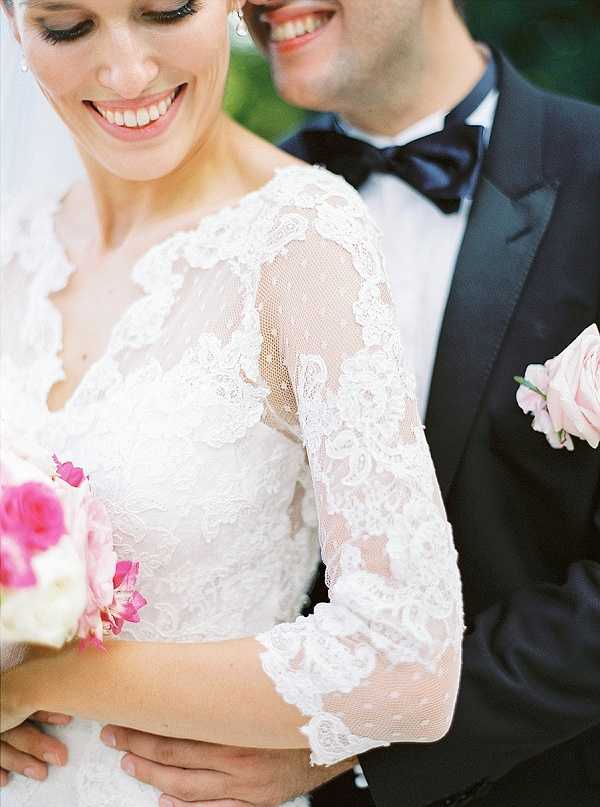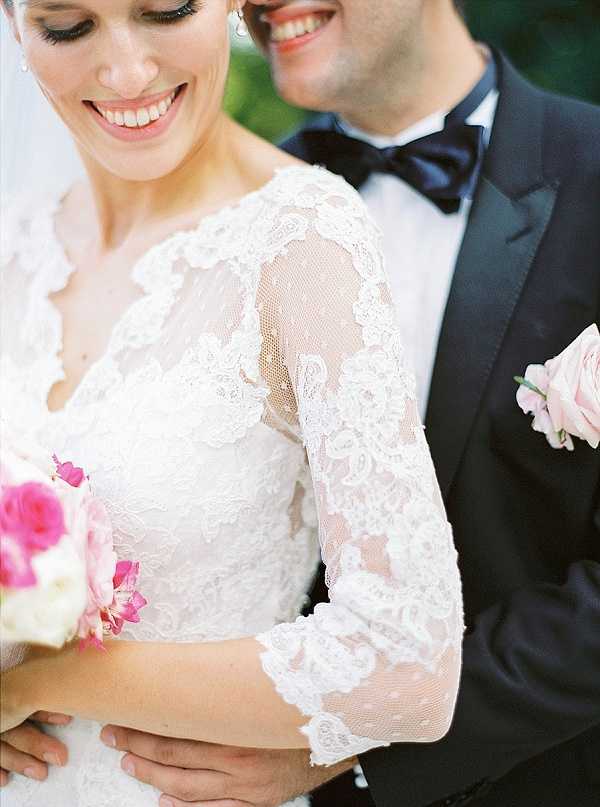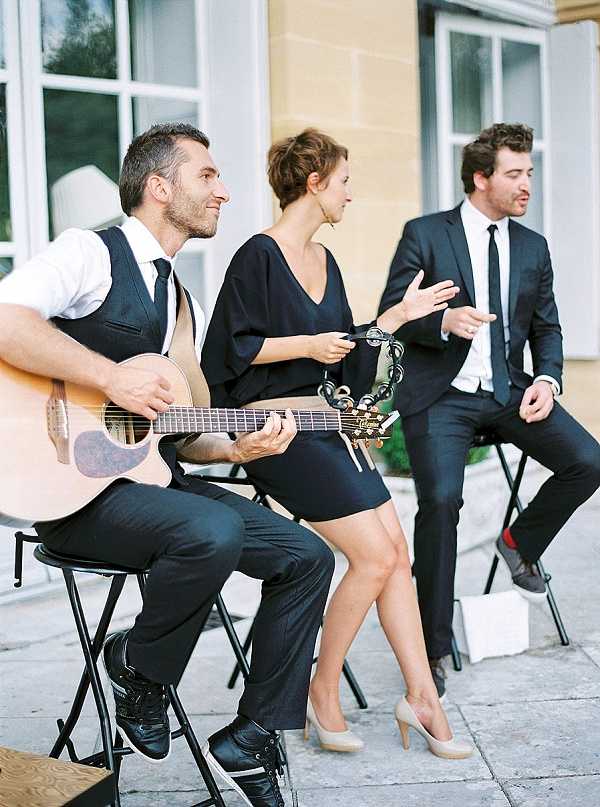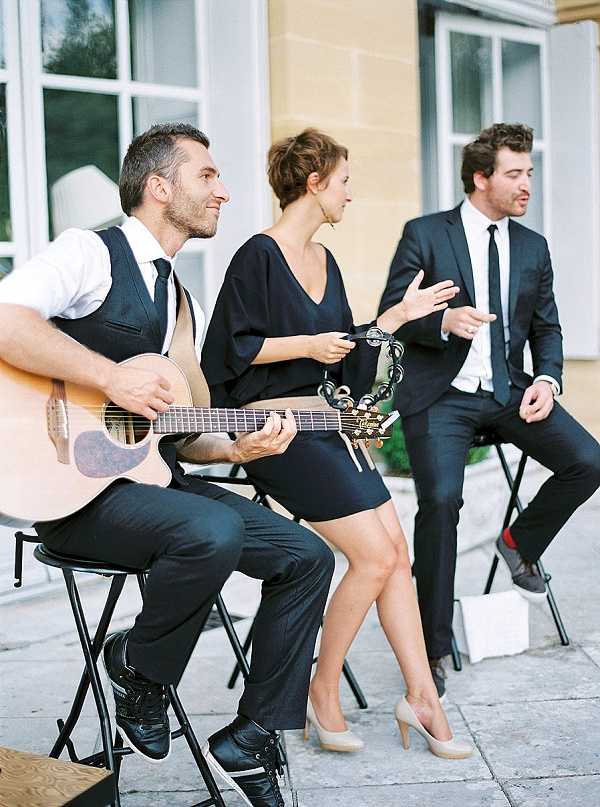 Anna and Vladan planned time during their day to do family formals at the location. Anna changed her dress for this occasion, so the family pictures wouldn't just reflect their wedding as an event, but their families uniting. If you love Anna's Pronovias wedding dress you'll not be disappointed when you see her second dress which she also wore for their rehearsal dinner the evening before.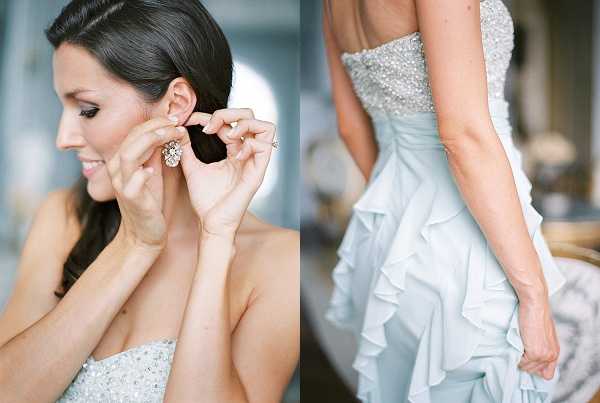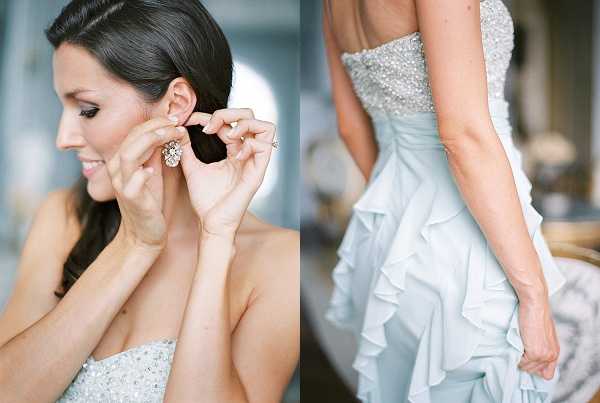 For the table decorations, with Anna being from Moscow and Vladan from Belgrade, they thought it was a nice idea to put both national drinks on the table for shots.
What a stunning wedding, congratulations Anna and Vladan may you enjoy a lifetime of happiness together.
To see more gorgeous weddings at Chateau La Durantie click here.
With love
Christina x
Chateau La Durantie Dordogne Wedding by Peaches & Mint Snapshot
Wedding Vendors
Photographer: Peaches & Mint | Location: Chateau La Durantie | Wedding Dress: Pronovias Atelier | Bridal Shoes: Jimmy Choo | Flowers: French Flower Style | Wedding Planner: Chateau La Durantie | Wedding Stationery: Herz & Co | Grooms Attire: Dolce & Gabbana | Grooms Watch: Patek Philippe | Grooms Cufflinks: Lanvin | Bow tie & cummerbund: Brioni | Bridesmaid Dresses: Mango | Rings: Cartier | Sweet Table & Cakes: Chateau La Durantie | Photography Assistant: Melanie Nedelko | Rehearsal Dinner Dress: Badgley Mischka