I am obsessed with everything French wedding and one of my favourite parts of French Wedding Style is editing together the real weddings, but I was like a child at Christmas when M&J Photography sent over this weekend real life wedding Biarritz , so full of wonderful details and scenery I had a hard job not sharing every photo!
M&J Photography have a wonderful relaxed style to capturing weddings, leaving me feeling like I was actually there and peaking in on the bridal preparations and soaking up the atmosphere as one of the guests. Celine and Stephan planned a wedding to celebrate not only their love but the loved ones in their lives, combining a formal wedding ceremony and celebrations at Chateau de Brindos with a weekend of activites.
Newly wed Celine takes us through the planning for their big day and deciding on a wedding location for an international couple: "We were very clear that our wedding celebration would be about us, but also about our guests; our family and friends. They influenced and guided us to make the man and woman we are today. A big motivation to organise the wedding was to celebrate our love but also to say thank you for being our supporters. They mean a lot to us and fill our lives with great joy and amazing experiences.
Stephan and I met in Munich, he is from Germany, I am from the South West of France and we have been living in Dubai for over 3 years. Stephan proposed a year ago, at sunset, with a view on the Persian Gulf. We decided soon after that we would have two celebrations, a civil wedding in Muenster, Germany and the religious wedding in France. Biarritz is a place that is special to me and we thought that all of our international friends would enjoy discovering this amazing city; mixing surfers, French aristocratic buildings and amazing food with a Spanish flair.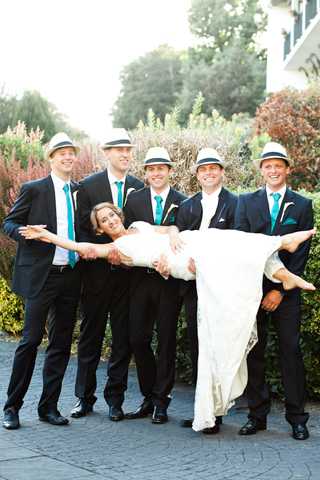 We also wanted to minimise logistics for our guests so the location had not only to be beautiful, offer great food but also be close to an airport and downtown Biarritz so that our guests wouldn't have to rent cars. We found everything we wanted at Chateau de Brindos. Despite being French, the distance made it fairly difficult to organise the wedding so I am happy to share some good recommendations for those wanting to marry in Biarritz.
We started the celebrations on Friday with the traditional walk to the Virgin Mary, throwing roses at sea; we then had a welcome cocktail at l'Opale which enjoys terrace with an amazing view over the ocean. Saturday was the wedding and on Sunday we had a brunch at the very cool beach lounge Blue Cargo. The entire weekend was amazing, the weather was a dream, our family and friends were in an amazing mood and made the party. The dinner was nothing but conventional with our friends standing and singing on chairs and tables competing to make the party, the day was just as we wanted it, beautiful but also a lot of fun! "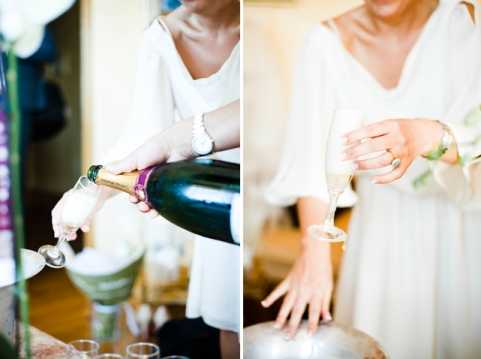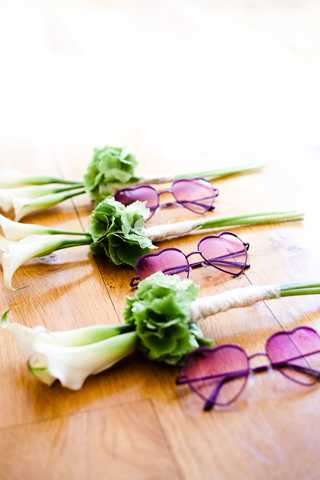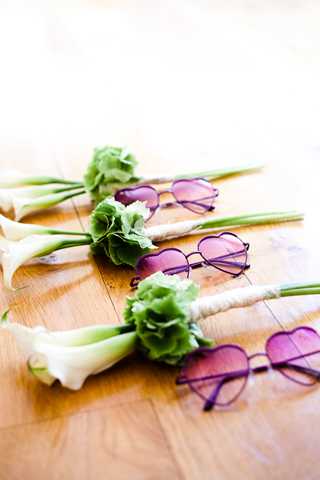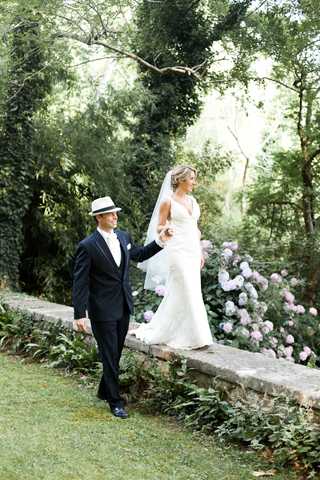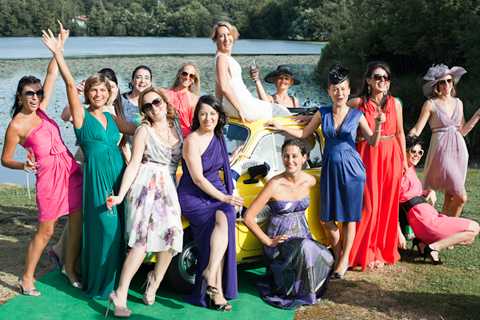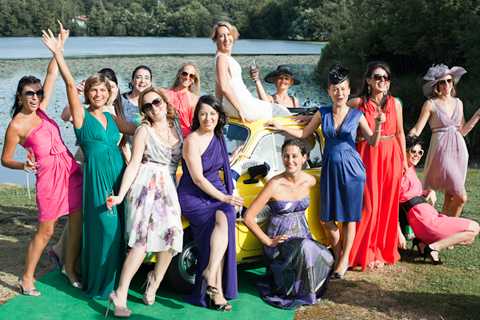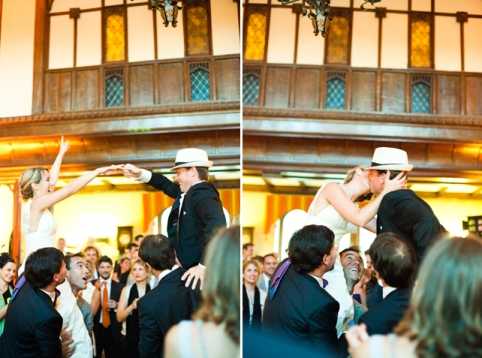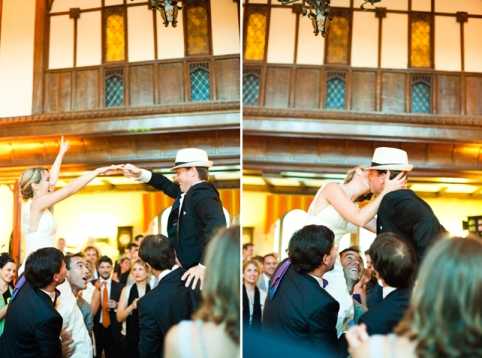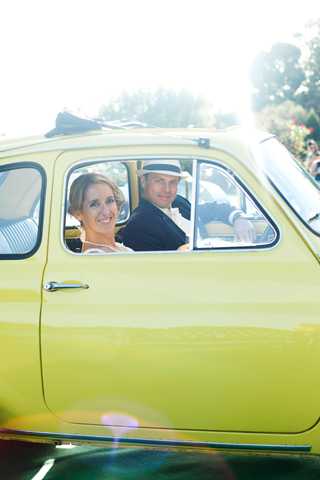 Thank you to M&J Photography for sending over the images who were incidentally the photographer for the first real wedding ever featured on French Wedding Style nearly a year ago.
Love to hear your thoughts.
Monique xx
Credits
Venue Chateau de Brindos,
Decoration and Organisation Jerome Perri,
Photographer for the wedding day M&J Photography,
Violonists Hans Andia,
Flowers Rodolphe,
Ceremony Eric Capmas,
Cupcakes Made with Love,
Jazz Latino Trio Agence Mess,
Vintage VW mini van Camper Hire in France,
International DJ [email protected],
Band Blue Funk,
Hairdresser Frederic B,
wedding dress Charlotte Balbier,
bridesmaids' dress BCBG Max Azria,
Groom's and Bride's accessories Harvey Nichols Dubai,
Groom's outfit Kachins Dubai,
Tabledecoration Ailes de Papier,
Favours Abbaye de Flavigny,
Basque cakes and traditional macarons Maison Adam,
Onlinegift registry Merci Registry.