Morning lovelies, today we have for you a beautiful Provencal countryside Indian inspired wedding to start off this wonderful week!
Nina and Ian chose Provence for their sun kissed destination wedding and created a day to remember for their 105 guests! Each detail has been chosen with so much loving care from Nina's stunning saree inspired gown, elegant ASOS bridesmaid dresses to their wonderful wedding venue – Chateau Val Joanis!
I'm going to pass you over to Nina now to walk us through her special day…
"We wanted to get married in Provence. We met at Cannes film festival and wanted to bring some of the Cote D'Azur glamour to relaxed Provence, where of course the food and wine are exceptional.
We appreciated that everyone will have traveled from overseas to celebrate with us so the wedding had to have the 'wow' factor and feel like a really special event.
As soon as we saw the venue we knew it was perfect. The gardens are incredibly beautiful and the vineyard had a number of different areas which appealed to us."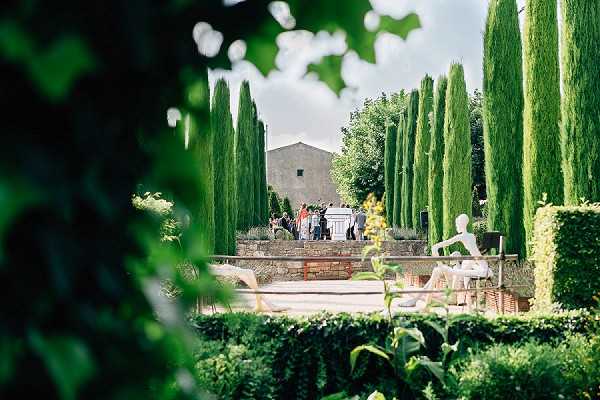 "I indulged in two pairs of shoes for the wedding, Jimmy Choo 'Ivette' for the ceremony and Valentino Rockstud kitten heels for the party.
I have wanted a pair of Valentino Rockstuds ever since they were released and the wedding was the perfect opportunity to splurge on them! I wanted shoes I could wear again and I have worn both pairs already."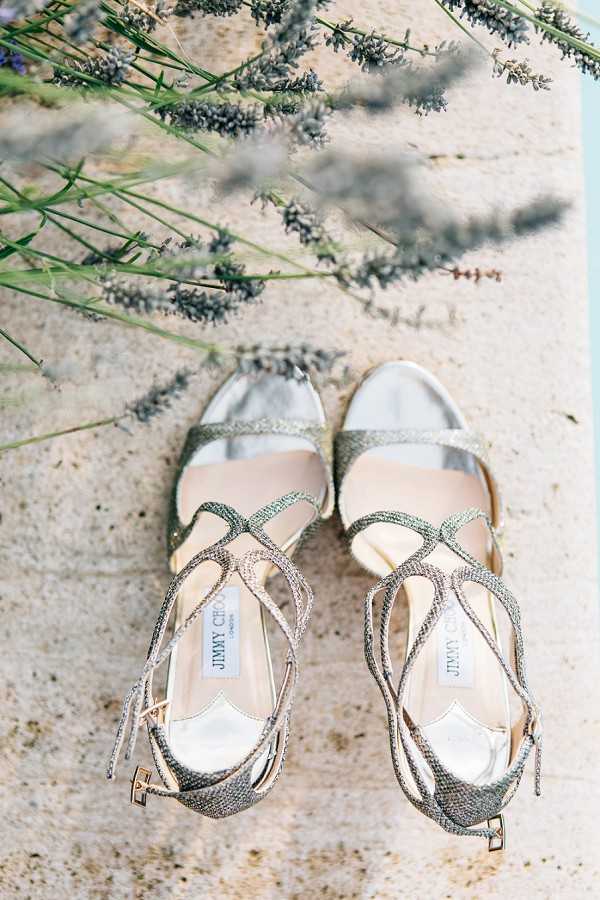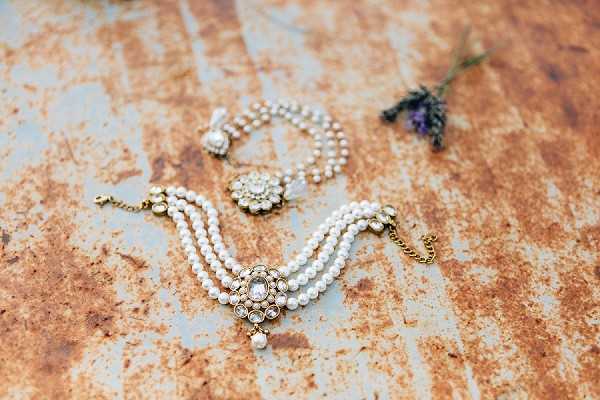 "I had heard of BHLDN but unfortunately they do not have a UK store however I was in Chicago for my cousins wedding so thought I'd pop in. I grabbed a few off the rail but didn't really notice my dress as it doesn't look much on the hanger but it really transformed when I tried it on and immediately knew it was the one! I loved it as it was so different, complemented my figure (I don't suit strapless dresses at all) and the bottom draped almost like a saree which was a nod to my Indian heritage.
The designer was Tadashi Shoji. It was made from crinkled silk chiffon gathered at the centre with draped chiffon to create a short train. The back and top were covered with intricate beading. It was cream/Ivory colour. As it was the first one I tried on and bought it so early on I did have a wobble that I might find something better but I looked online and in all the magazines and did not see one I liked as much."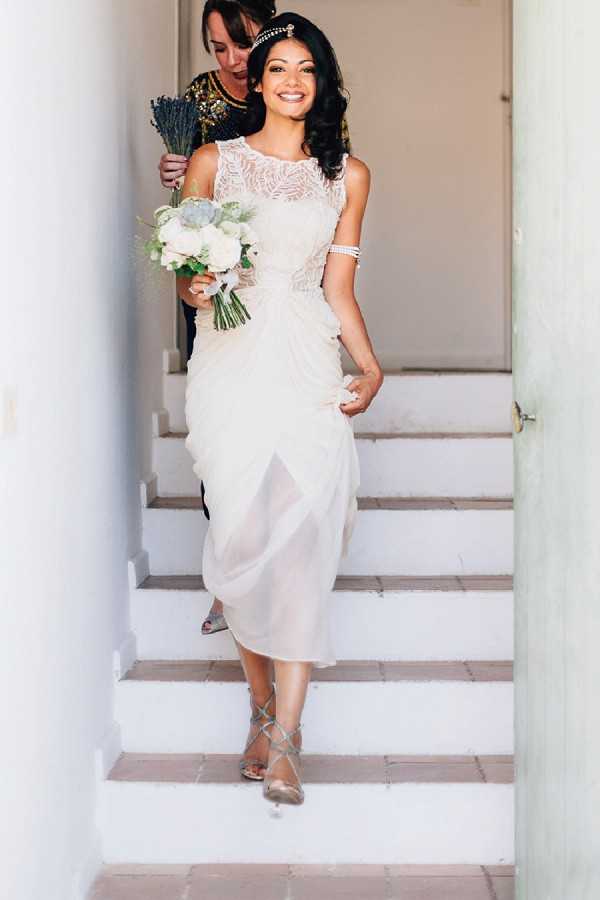 "I am lucky to have a very talented Auntie Penny who does hair and make-up for weddings. My hair was in loose curls, left loose on one side and pinned on the other (where my custom made head-dress was placed)."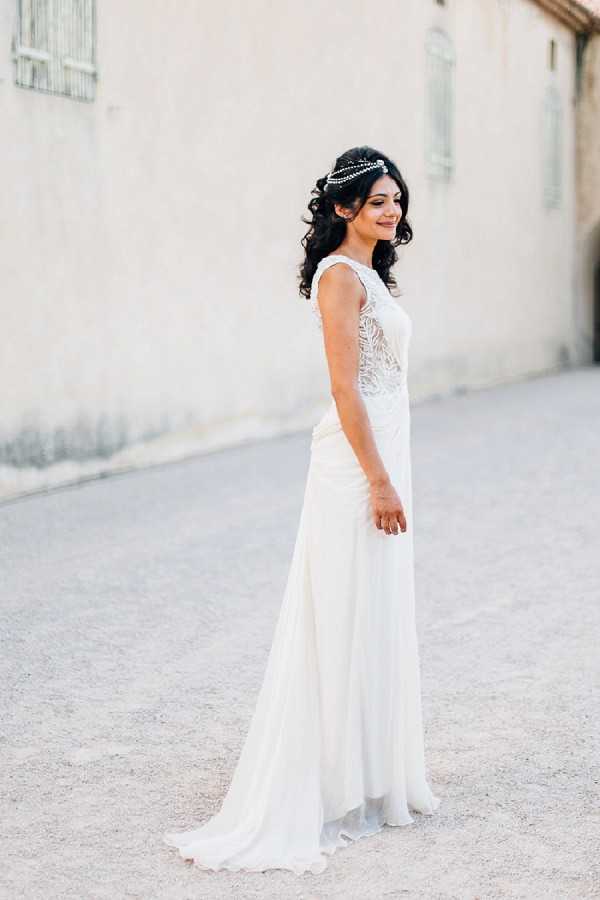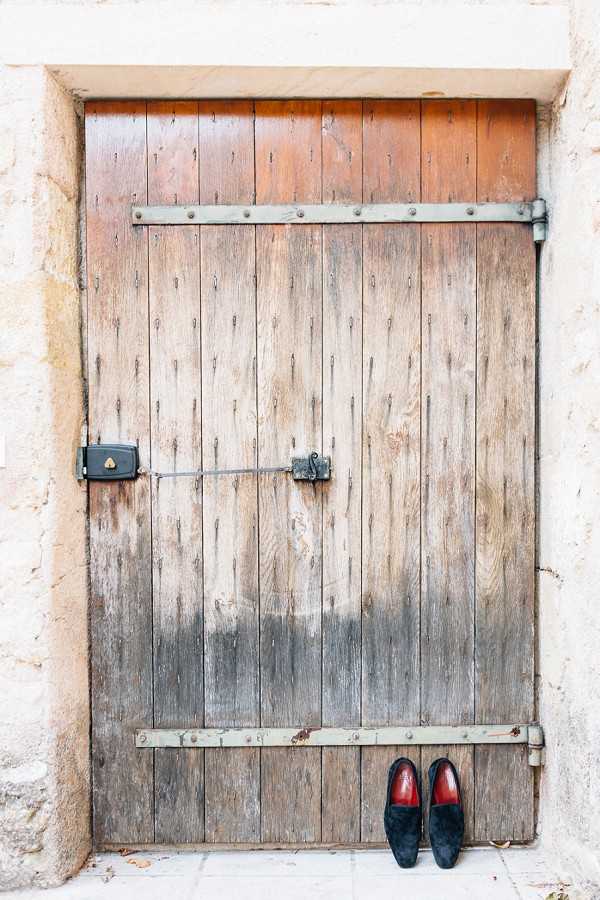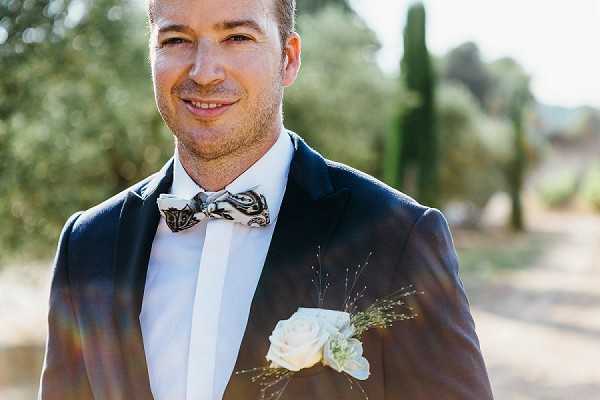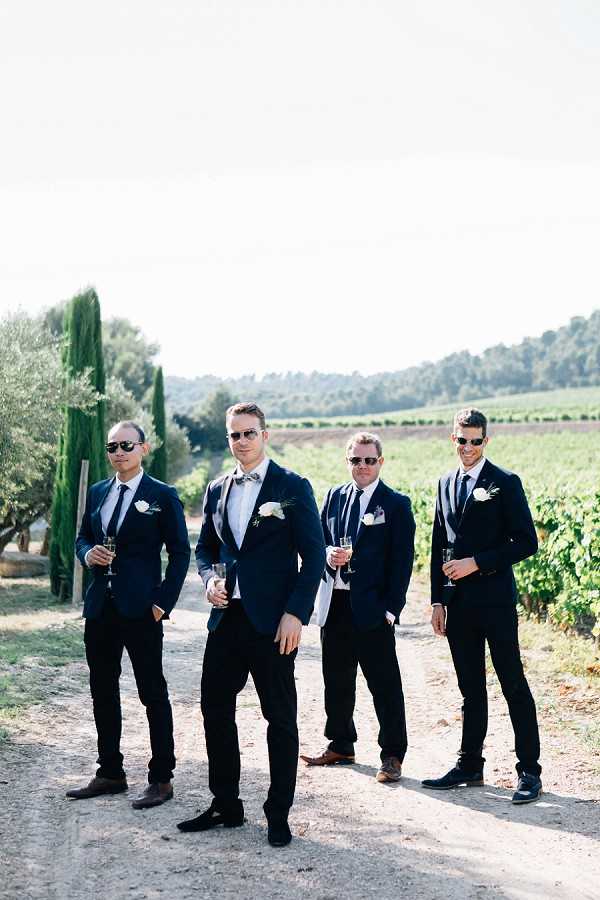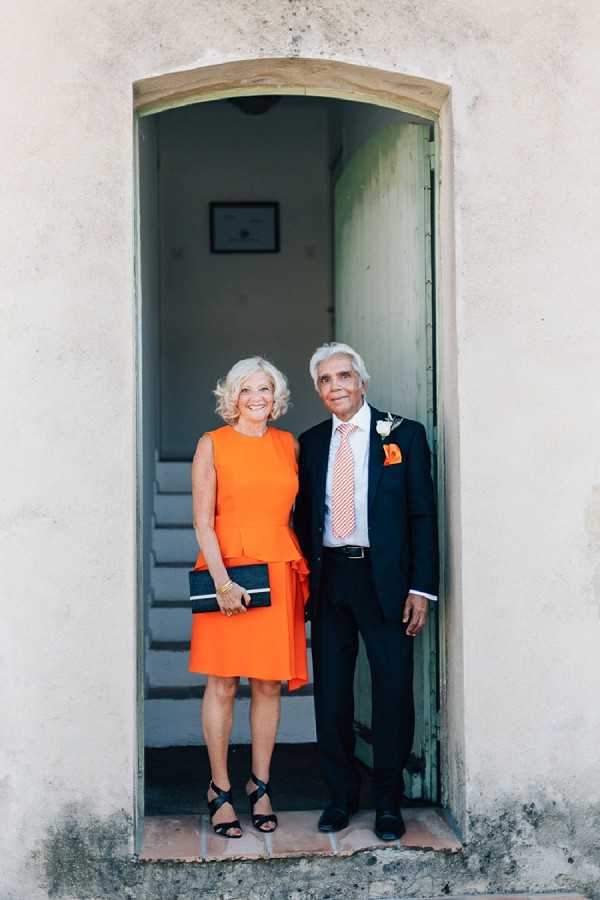 "Ian designed  an art-deco 'logo' from our names for the wedding which ran throughout the wedding-from the invites to the lavender confetti bags and we projected it onto the wall as a focal point.
We also made fans (Ian's design) from the order of services so people could keep cool in the heat."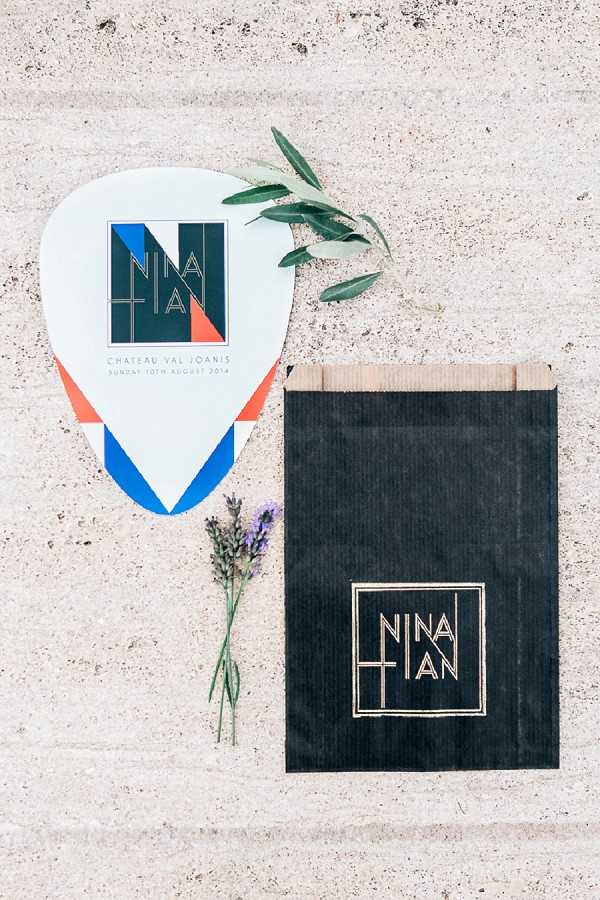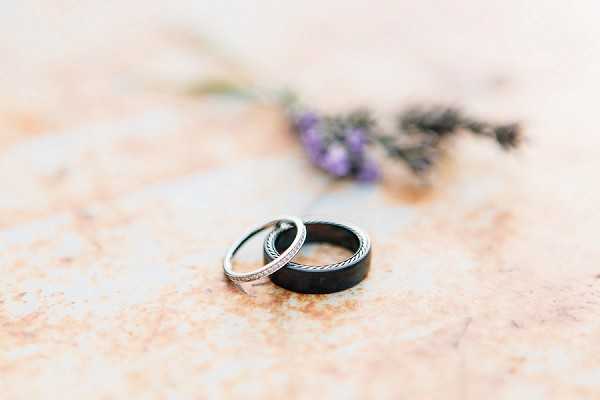 "The flowergirl dresses were from India. They complemented each other and the older bridesmaids but Kiyana's was slightly different as she is older than the little ones. They had bangles and bags from India to throw the lavender from."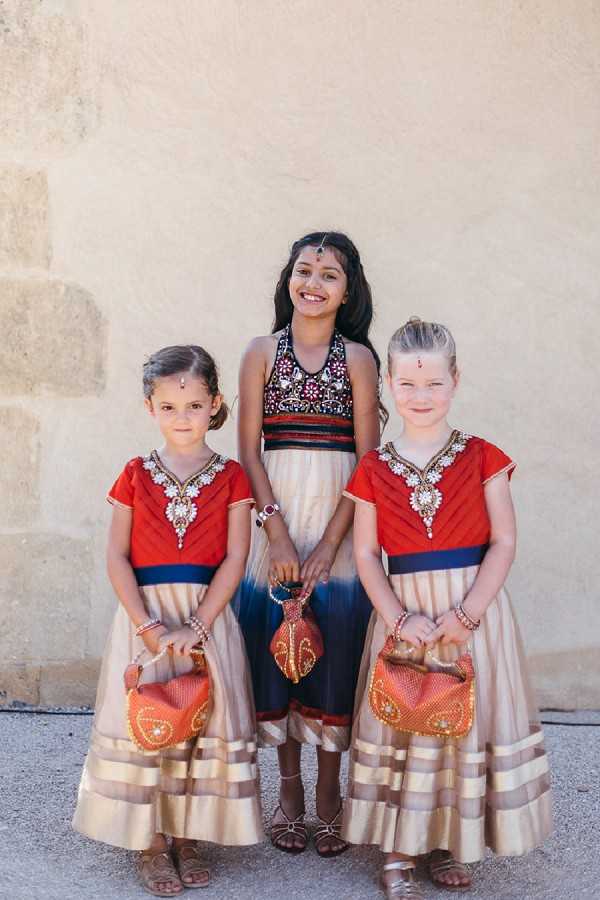 "Our ceremony was a very personal ceremony written by our friend and celebrant Tom Gunn. We exchanged vows, our friend Dave did a reading from True Romance and our friends Julian, Geraldine and Sarah sang a re-working of 'Never tear us apart'.
Although the ceremony was 'western', at the end we said vows taken from the Hindu wedding ceremony as we took our first '7 steps' (called Saptapadi). Before we sat down for the meal, we had a race to see who could sit down first…as per Hindu tradition ceremony, whoever sits down first will rule the household. I won…a wise move from Ian!"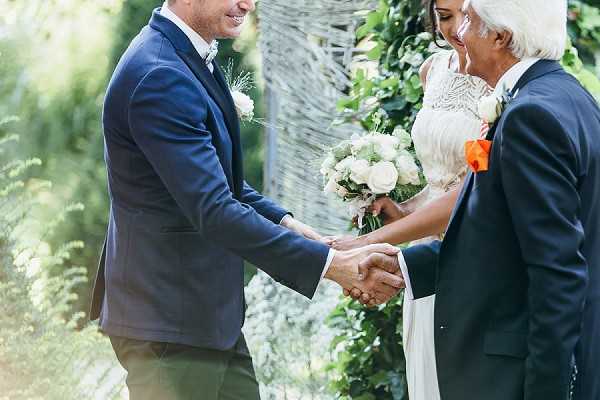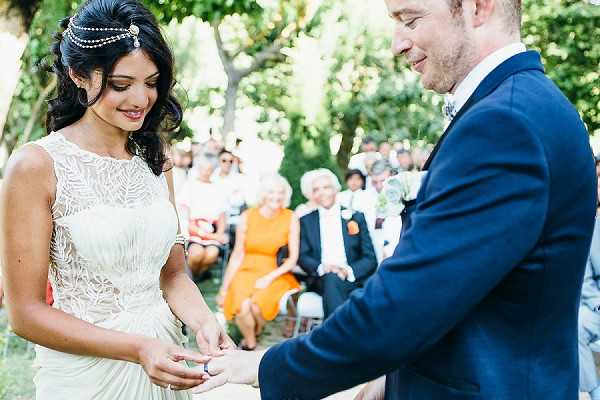 "Music is incredibly important to us and we are huge fans of rock music. We wanted to inject this into the day but still have music that everyone enjoys. I walked in to Ecstasy of Gold by Ennio Morricone from The Good The Bad And The Ugly. This is a beautiful piece of music but also happens to be Metallica's intro music so got a few smiles from the guests in the know!
Our first dance was by Mariachi El Bronx, a punk band who also do mariachi."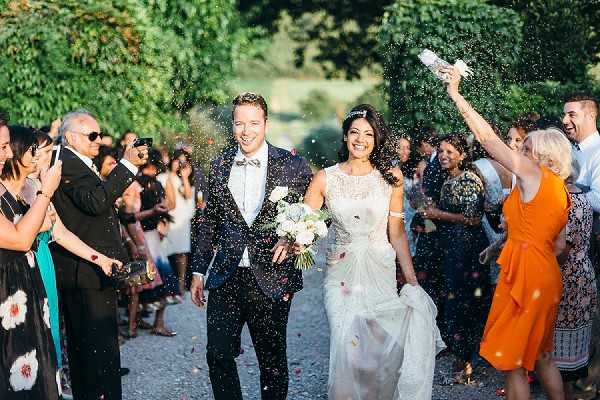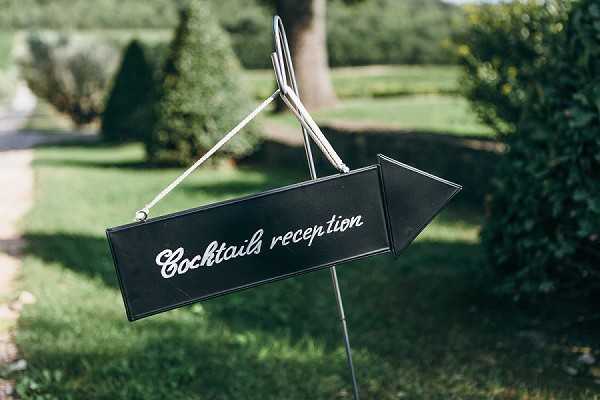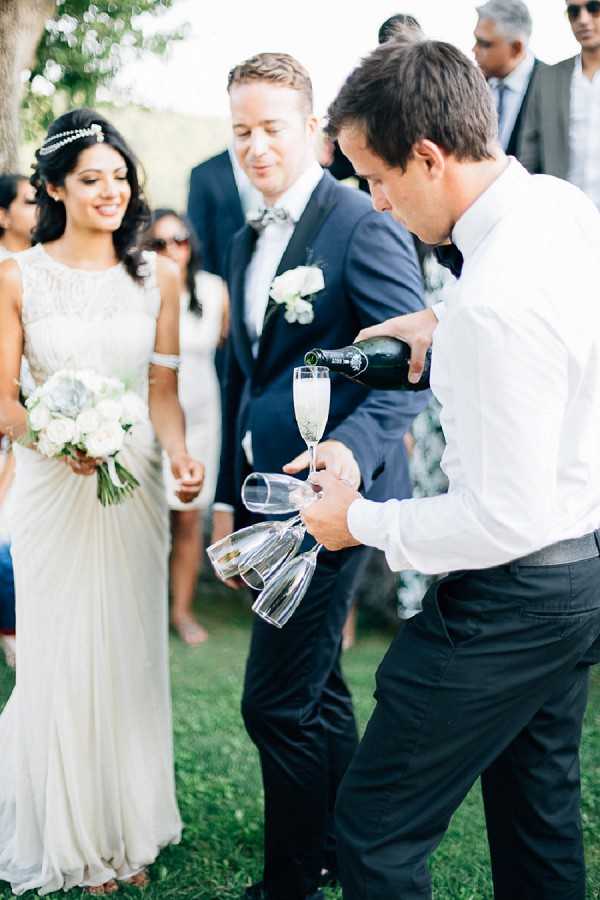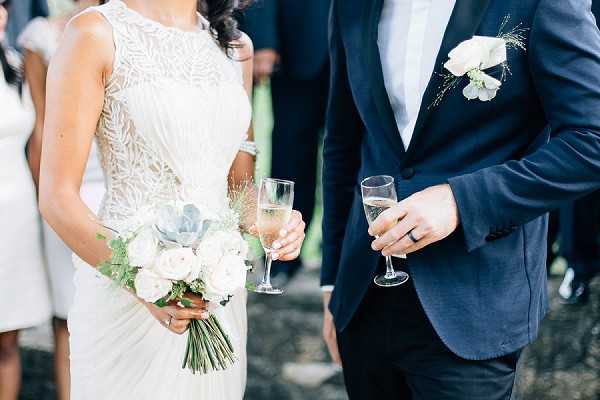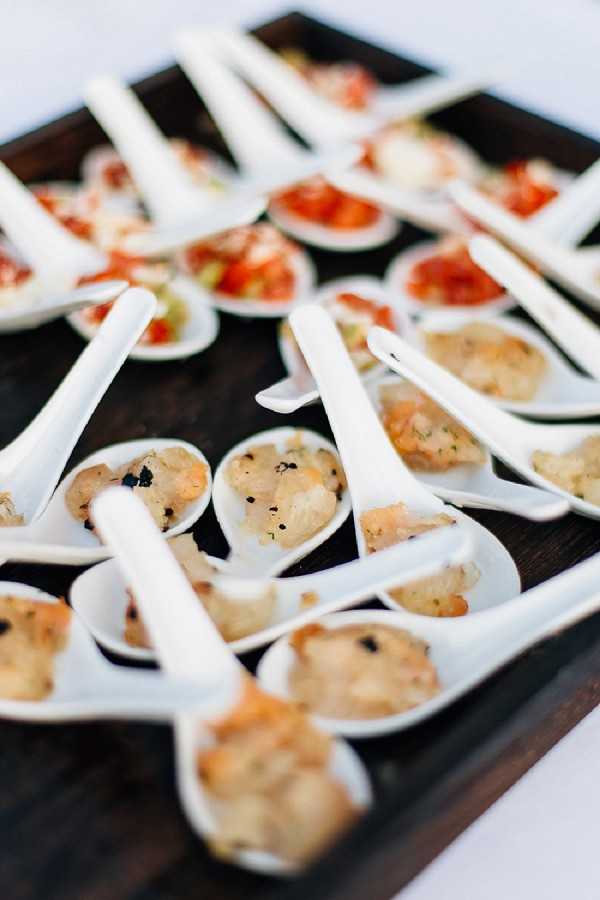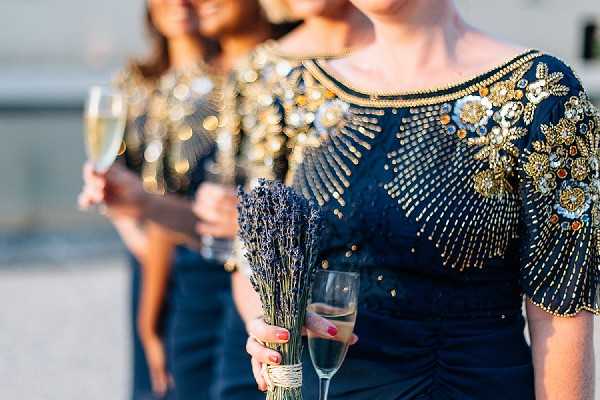 "I found the Bridesmaids dresses on ASOS. I was looking for blue to match Ian and the best men's jackets. I did not want traditional bridesmaids dresses and was looking for dresses suitable for a red-carpet event that they could wear again.
I really liked these dresses as they felt slightly Indian style as they were bejeweled and also the skirt was draped at the front in a similar way to my dress."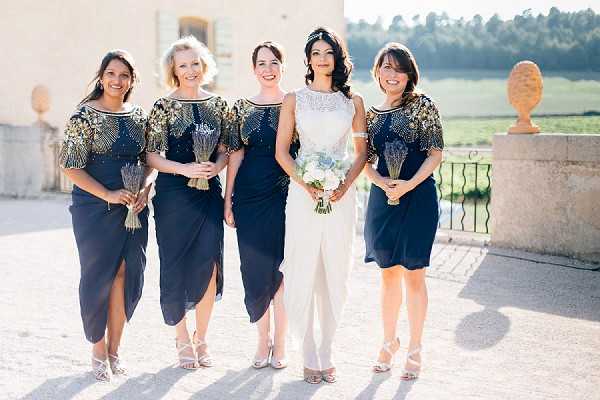 "The setting for the meal was in a courtyard flanked by trees. It was so beautiful we wanted that to do the talking plus I'm not a huge fan of big center pieces so kept the tables simple with a mixture of clear and mercurised glass vases with green and white flowers and candle holders with differing heights.
Each plate had an olive branch. As a nod to the vineyard, the name places card were slotted into corks and the menus and table numbers were put onto empty wine bottles."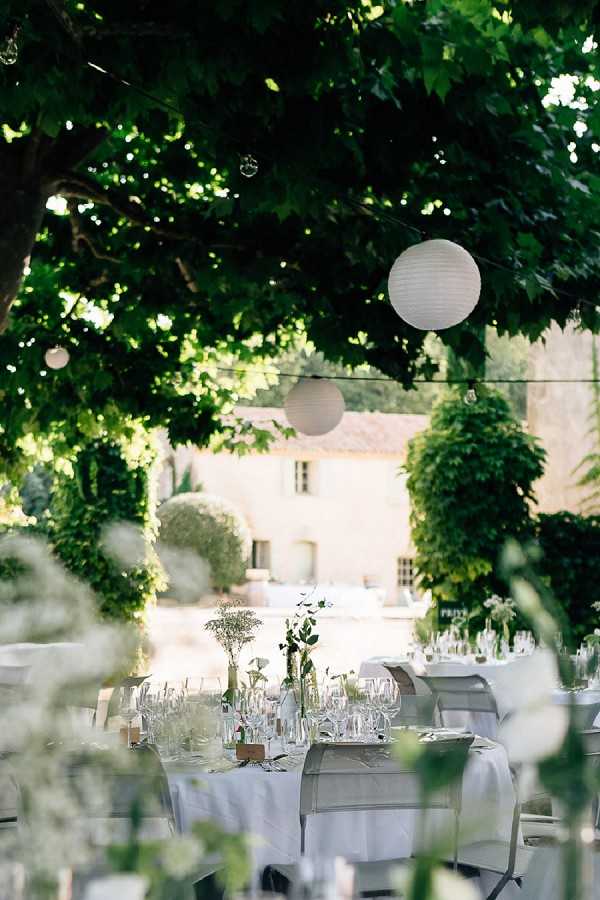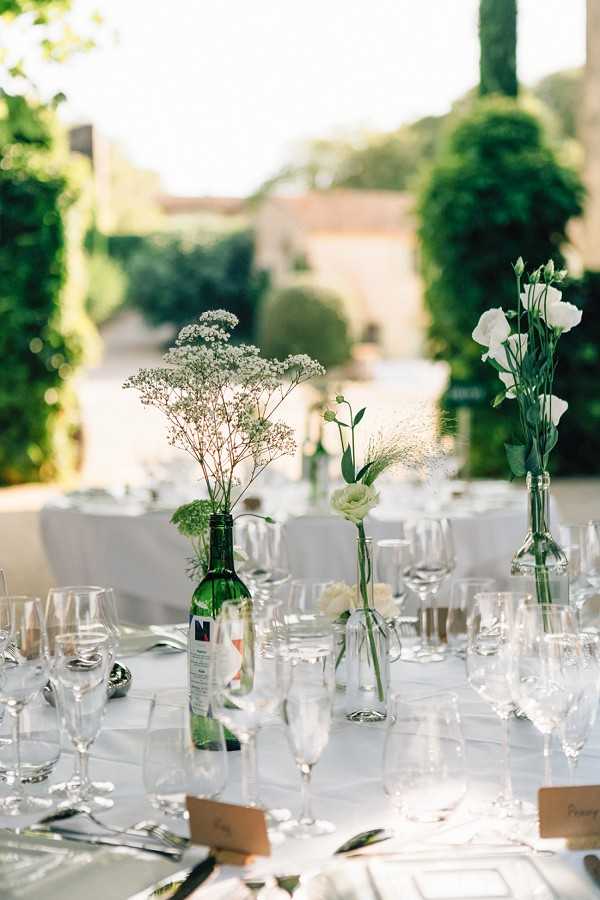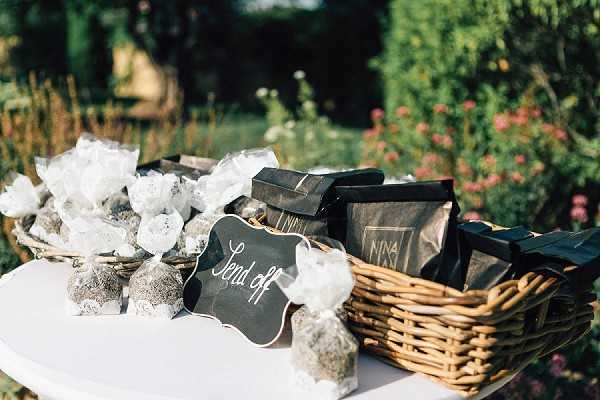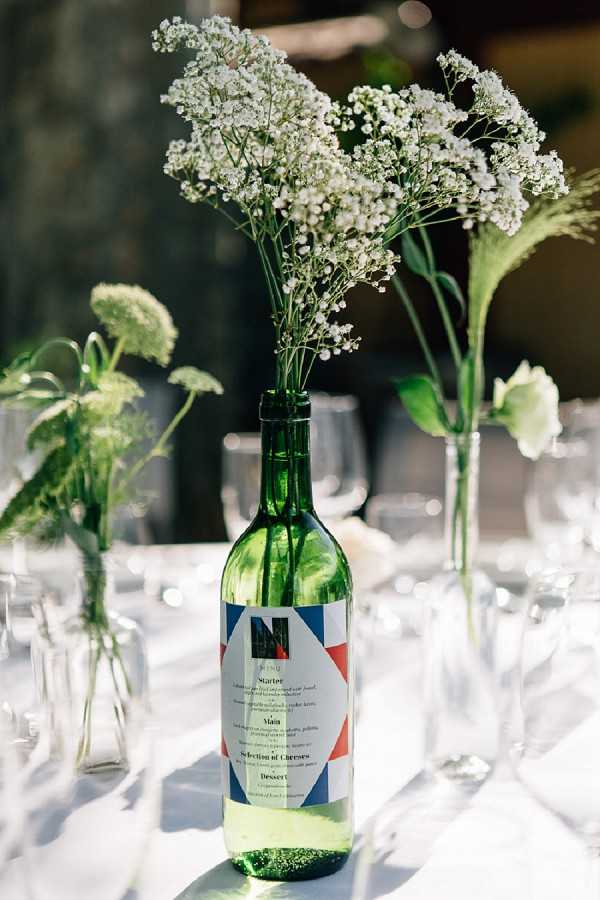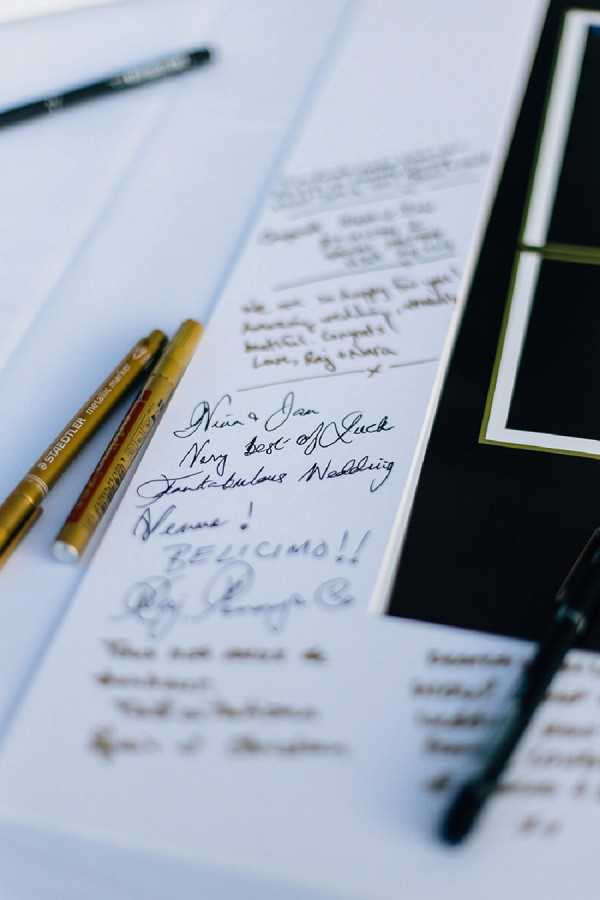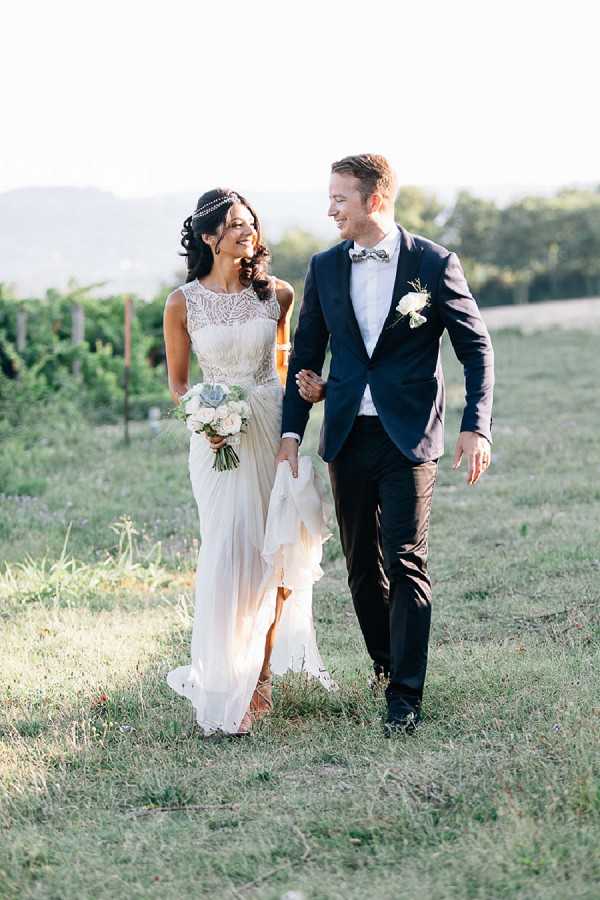 "The biggest reason we chose our venue was the beautiful gardens so we wanted simple flowers to complement rather than overshadow the natural setting.
I wanted white, green and a lot of natural foliage. The florist was local to Provence and understood the simple style we were after. I asked for a cactus to include in the bouquet (private joke with Ian!) and the florist also placed a small cactus in Ian's buttonhole."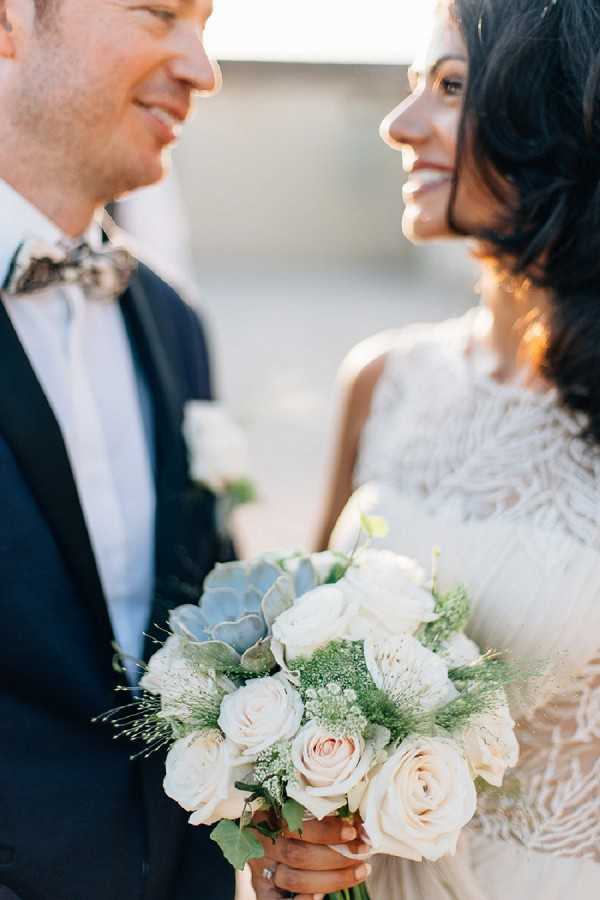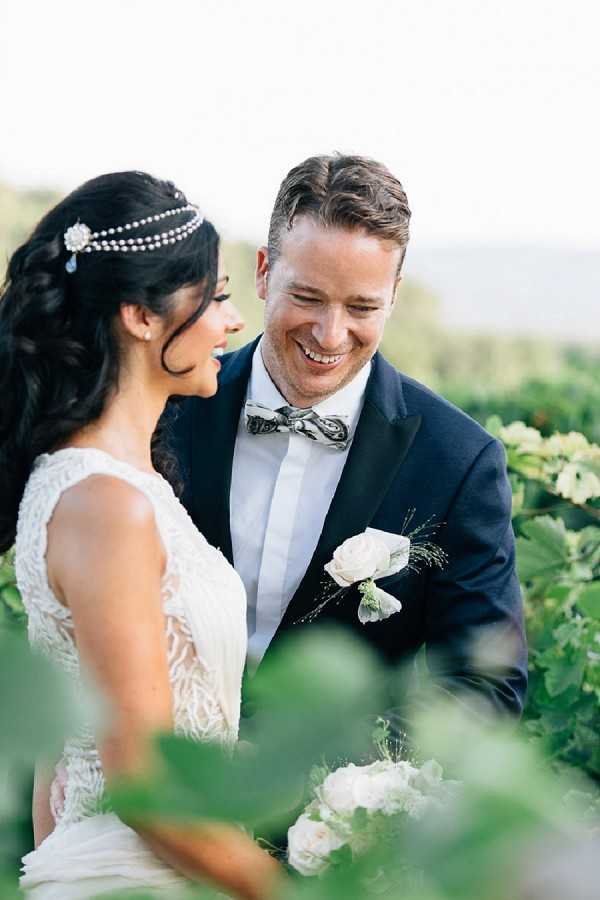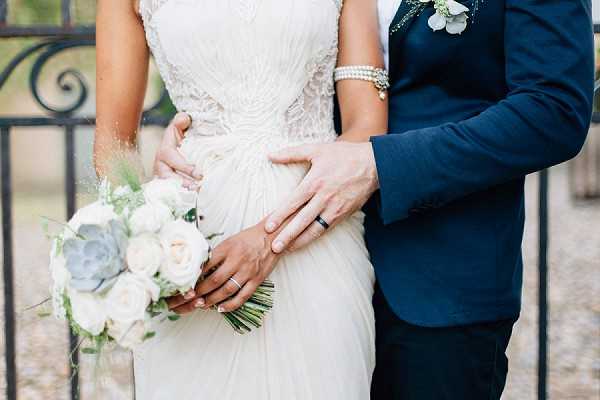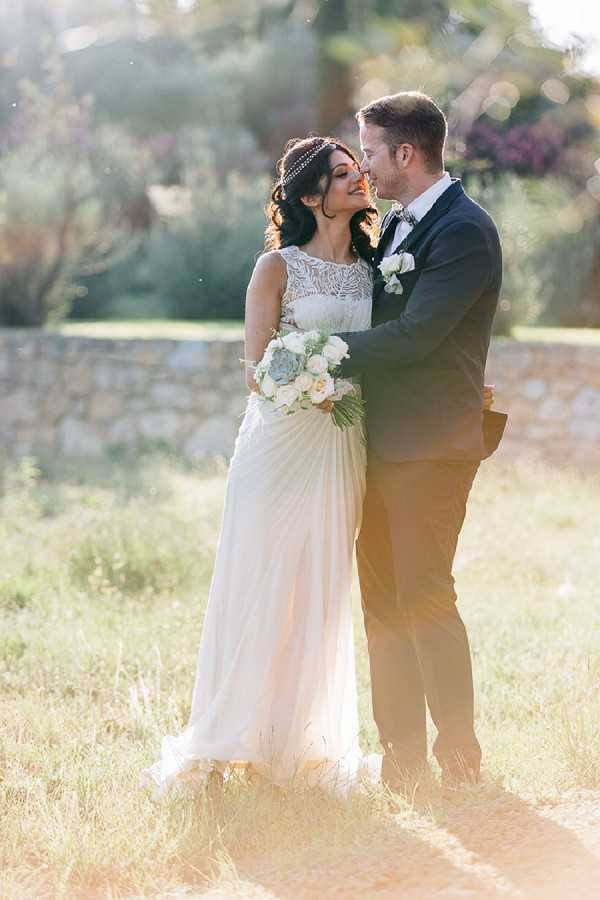 "We love food so the catering was of huge importance to us so we focused a big part of our budget on this.
We love good canapés so wanted a good selection for people to enjoy during the pre-dinner drinks. We served champagne and rosé wine from the venue. We served, lobster, duck, cheese and a selection of French pâtissière for the meal with a mix of red and rosé wine from the venue.
A lot our guests commented that it was the best food they'd ever had at a wedding.
Although it was a big part of the budget, the catering actually was a fantastic bargain in terms of the quality and quantity of food and wine and compared to what you can get in the UK it was mind blowing!"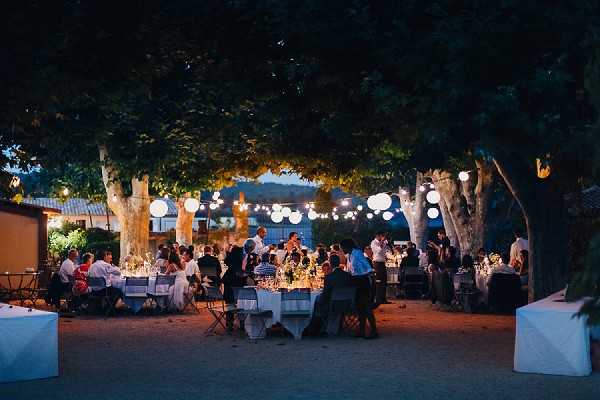 Here are a few top tips from our beautiful bride:
It's important to nail the big points (venue, food and entertainment) as that's all that people remember!
If you're planning an outdoor wedding, ensure there is a bad weather contingency that you are happy with however unlikely.
Personal touches make the day memorable for your guests and most importantly, make the day extra special for you and your fiancé.
Have fun-it is a party after all!
Great advice from Nina!
With love,
Christina x
A Provencal Countryside Indian Inspired Wedding Snapshot
Wedding Vendors
Photographer: Caroline Cuinet Wellings | Wedding Planner: Et Voila Weddings | Dress: Tadashi Shoji from BHLDN Chicago | Headpiece: Custom made from India | Shoes: Valentino Rockstud & Jimmy Choo Ivette | Grooms Suit: Etro | Grooms Shoes: Bally | Bridesmaids Dresses: Virgo's Lounge via ASOS | Venue: Chateau Val Joanis | Catering: Marroul Joanis | Candlesticks: Nkuku | Rings: Bride's – Garrard & Groom's – David Yurman Chicago | Cake: Crepe cake | Flowers: Catherine of Coquelicot | The Entertainment: DJ Ali Rose Rees | Videographer: Joshua Lawrence