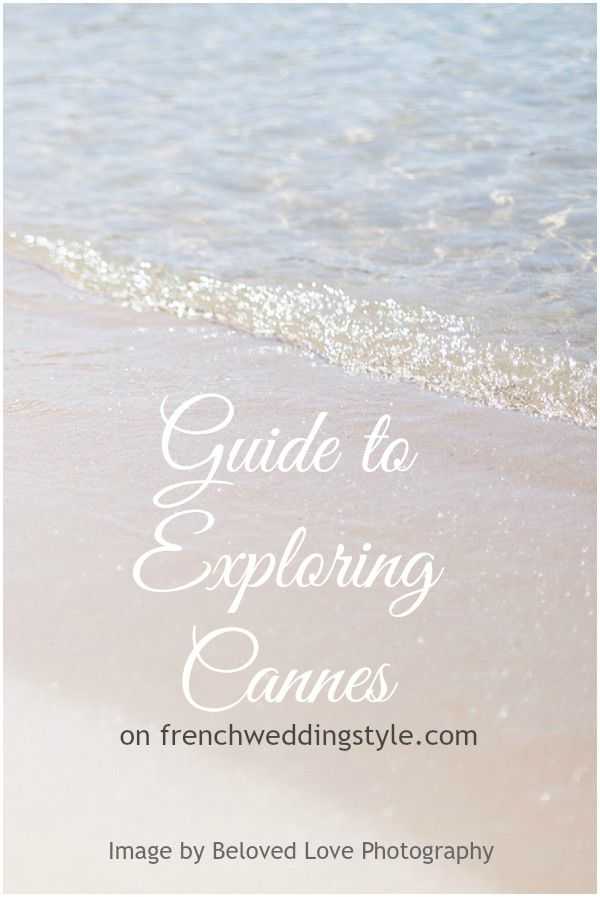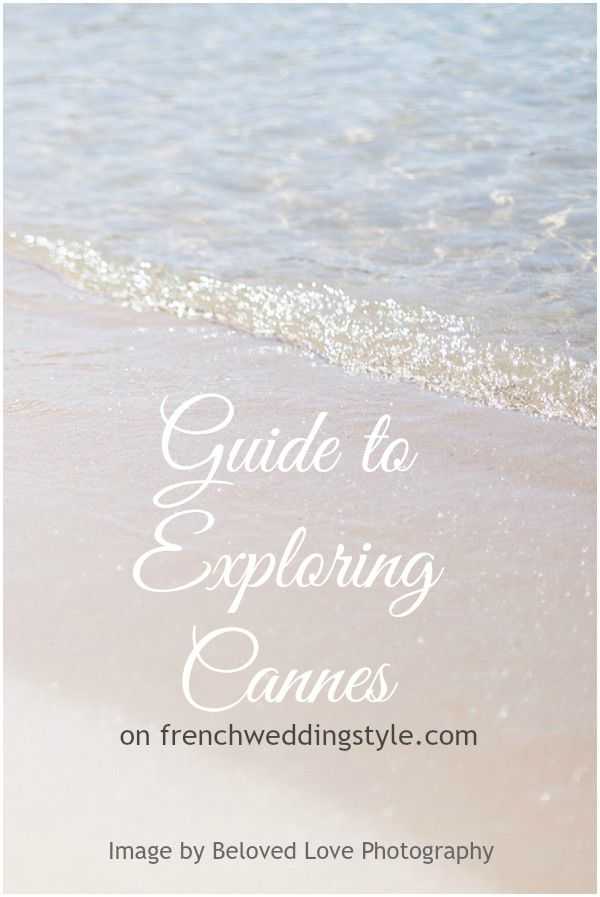 It's Wednesday which means that it is time for some Wanderlust and today we are off exploring Cannes in the South of France with the assistance of fine art photographer Abbie at Beloved Love Photography.  In case you've missed any of the wanderlust series you can catch up here.
Exploring Cannes
Abbie helps us to explore the area:  "Monique was kind enough to ask me to give an insiders view on a town and region of France that I am in love with! The French Riviera has a very special place in my heart and one of my favorite towns is Cannes.
Cannes is one of the largest towns on the stunning French Riviera and famous of course for it's film festival and other festivals which are held in Cannes each year. Cannes is glamorous but not out of reach for the every day traveler. I will let you in on a secret, the French Riviera is ritzy and glamorous but it CAN be cheaper destination than Paris. (shhhh let's keep this a secret!)
Cannes is not far from Nice International Airport and is well connected by the TGV from Paris taking about 4.5 hours. From the UK you will find tons of flights into Nice Airport and it's usually one of the cheaper airports in France to fly into.
Where to stay in Cannes
When looking for a hotel, the options are endless. You can pick and choose from a beach location, a top 5* luxury hotel or a budget option.
A few of my favorite options for hotels are:
The Five Seas Hotel
The Five Seas Hotel is a luxury 5 star hotel which is a short walk from The Croisette, the Palais des Festivals, many restaurants and shops and of course the beach. They have their own top restaurant and their own in house pastry chef. They have rooms and suites to suit many budgets. It is one of the best located hotels in the city.
Hotel Canberra
Right off the main shopping street of Rue Antibes this is a lovely little boutique hotel I have stayed at many times, called Hotel Canberra. They offer great deals from time to time on last minute stays. They have their own pool and breakfast on a lovely terrace. A tad further to the Croisette and the Palais des Festivals, but still within easy walking distance.
Dining out in Cannes
Steak and Shake
I know this first suggestion may make some giggle, but Cannes have their own Steak and Shake, yes the American chain of up market burgers and shakes are in Cannes and it's usually packed with people!
The food is reasonably priced and delicious. (make sure you get the frequent visitor card if you are in town a few days to earn points for a free shake) They are located just across from the Casino, best location in town really!
Vegalune
Vegaluna with it's prime position right on the beach across from the famous Intercontinental Carlton Hotel, private beach dining for meals and or just drinks and various actives planned throughout the year.
Ondine Plage
Ondine Plage is an upscale trendy restaurant with a private beach as well. Usually very busy in the summer but well worth the wait. Great choice for a relaxed meal then a lovely relaxing time to sip your drink on a beach lounger.
3.14 Restaurant
If you fancy organic and or gluten free, now a restaurant 3.14 is offering both in Cannes. Getting fab reviews from the locals and becoming quickly a popular local hangout.
Also all along the beach there are restaurants and many have their own private beach area to enjoy a drink or meal. There are new restaurants opening all the time so every taste is well catered for.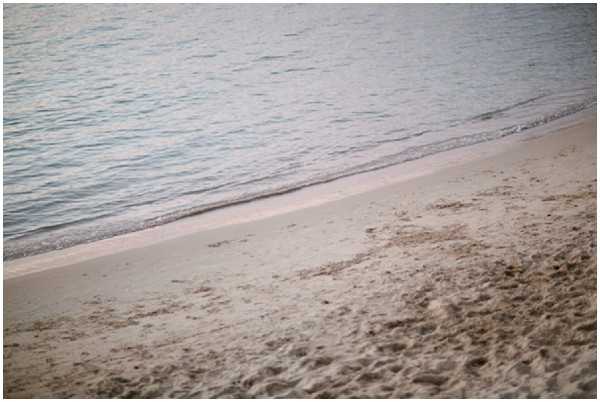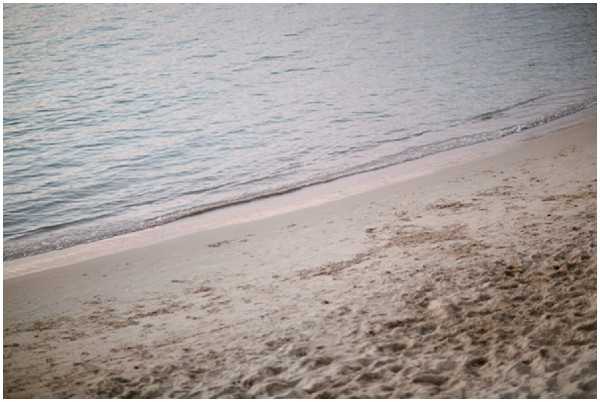 Visitors flock to Cannes for the festivals, the casino, and the beach. There is never a lack of things to do in this amazing town. Antibes is a short train/drive away. Juan-les-Pins is in between the 2 towns with gorgeous sandy beaches, which are usually quieter than the ones in Cannes.
Day trips to Grasse, Eze, Monaco, Nice, St-Tropez are all within an hour or so by car or train. Which makes Cannes an excellent base to explore everything the French Riviera has to offer.
Do make sure you pay a visit to Le Suquet, which is the oldest area of Cannes. It is up a hill but the view from the top is totally worth the hike! (or drive if you have a car, there is parking) There is a gorgeous church and museum with a taste of the history from this town, before the festivals and celebrities flocked here.
If you are traveling with kids the town still has a lot to offer, with the beach having many areas with sand and gradual entrances into the sea. Two carousals and a fun park and great playgrounds. I think people are surprised when I say my own kids love the town, but they do!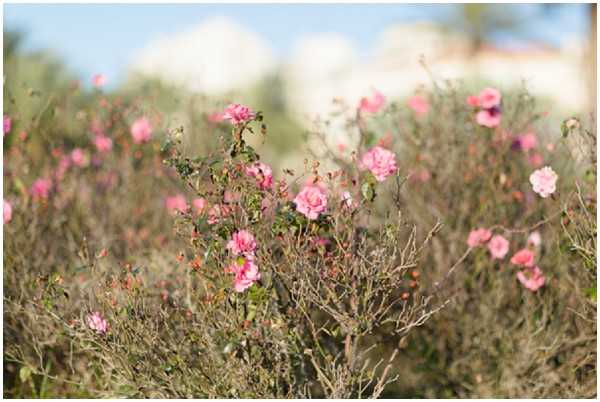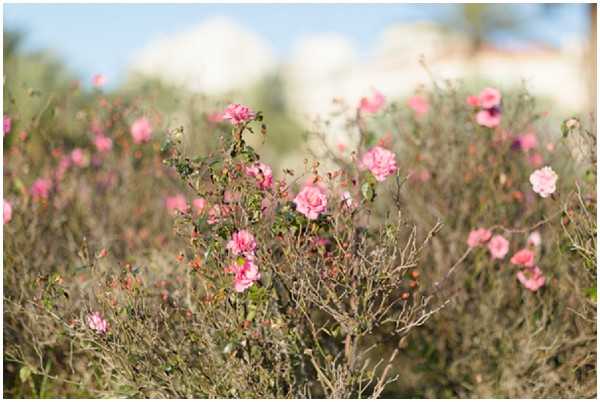 A walk along the promenade at sunset is a lovely end of the day, the sunsets can be magical and pink skies are not uncommon. I have been to the area in the Summer, Fall and Winter and I can assure you the mild temperatures make this town and the French Riviera as a whole a fabulous destination year round. The roses are even still in bloom in December, which for someone British is just amazing to see!
Cannes and the French Riviera make a wonderful choice for a holiday, honeymoon or wedding location.