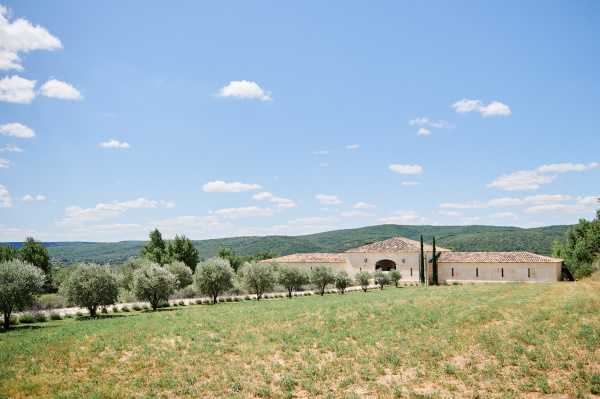 Imagine fields of lavender, an uninterrupted vista across the Cèze valley, olive trees, an infinity pool and a row of luxurious cotton wedding tents for your special day… then stop imagining and join us for this magical wedding in the lavender meadows of Domaine de Bres in Goudargues.
Wedding planner Mélanie Orsini presents us this styled shoot that seems only dreams are made of, but it is all waiting for you in Provence, France…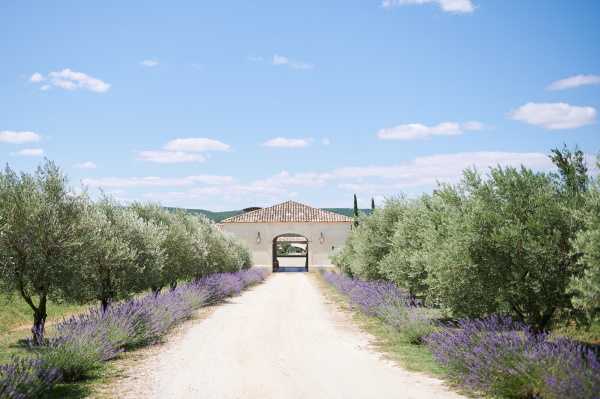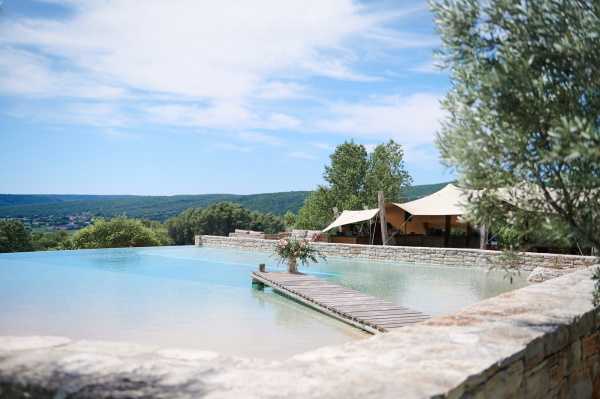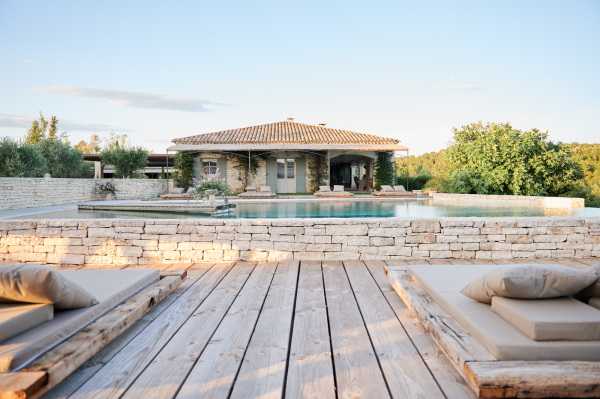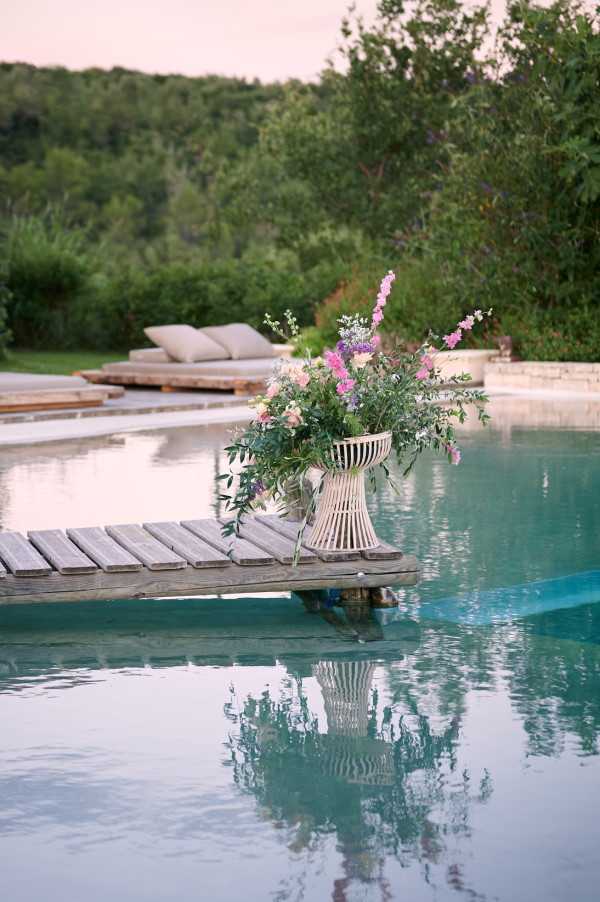 "First of all, for this photoshoot captured in the wildlands of Provence, I chose an incredible venue: Le Domaine de Bres. Perched on a hill and surrounded by fields of olive trees and lavender meadows, this place is truly a one of a kind property.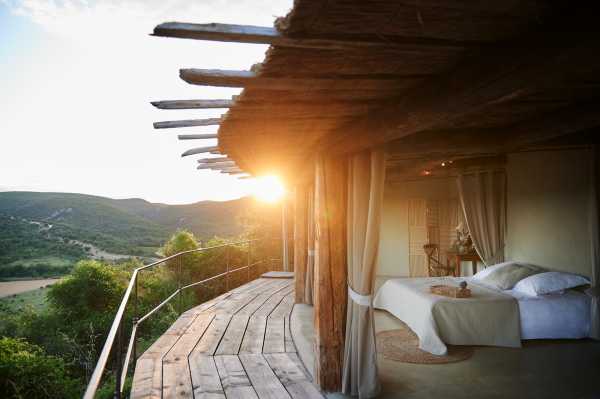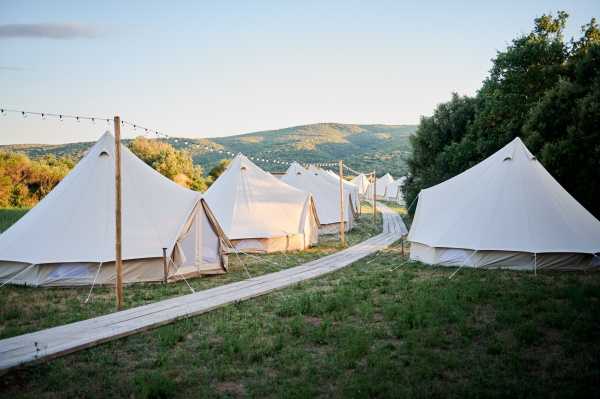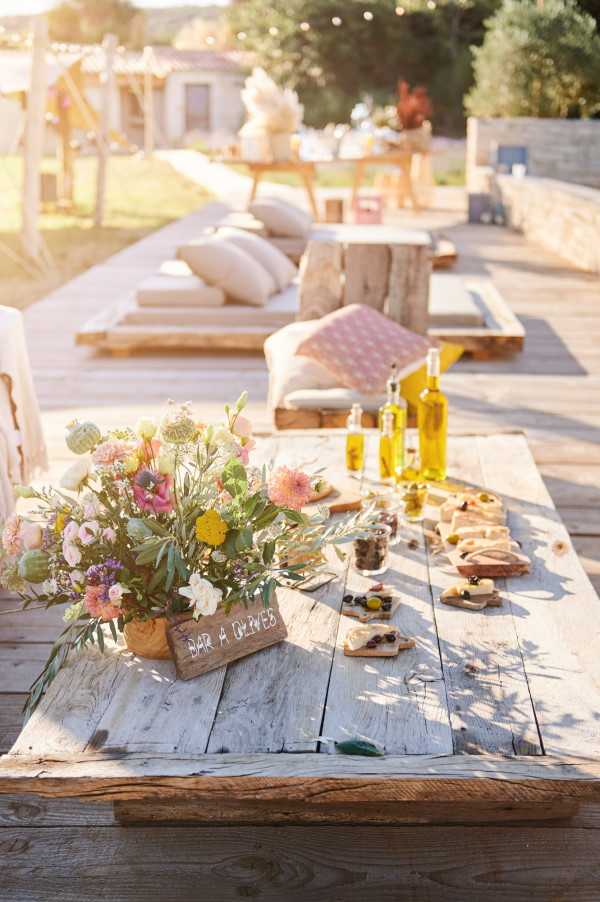 Offering a breathtaking view, it once sheltered horses and I immediately fell in love with it's equine heritage. From the refurbished stables, ironwork and the porte-cochères doorways in raw wood, to the cotton wedding tents in the lavender meadows… I loved it all.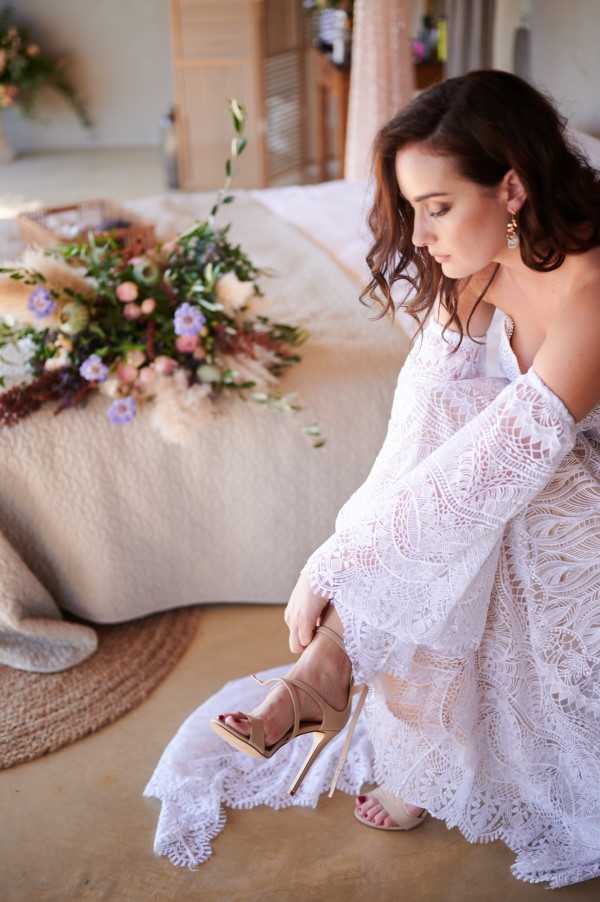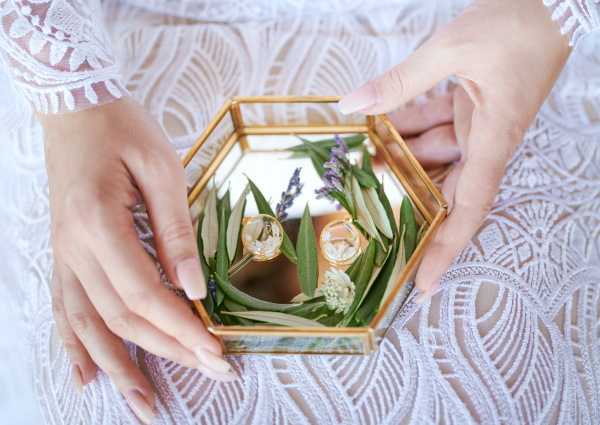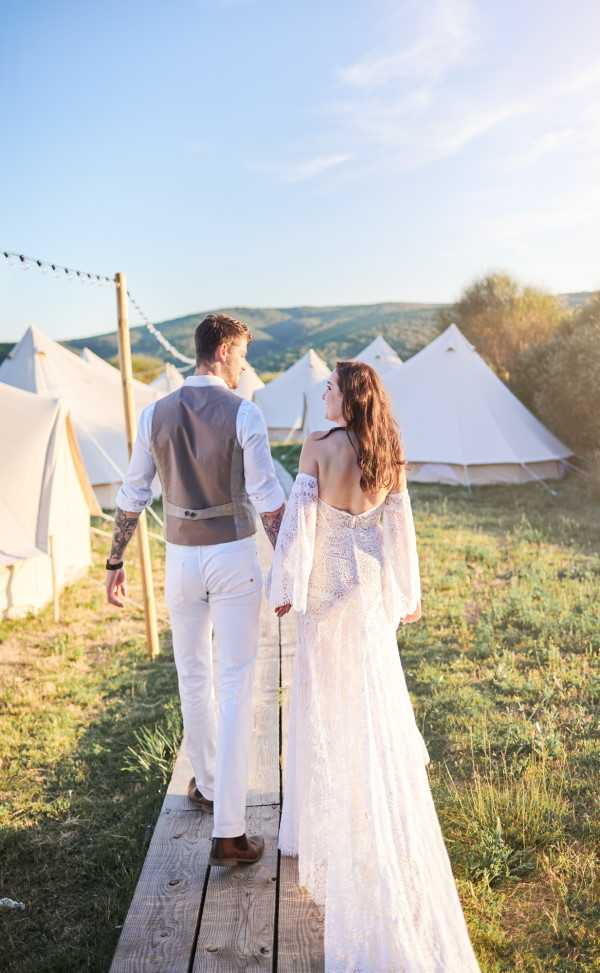 An atmosphere that makes you feel like you are at the edge of the world emerges from the site as soon as you pass the porch, accompanied by a pleasant feeling of serenity when you discover the vast infinity pool.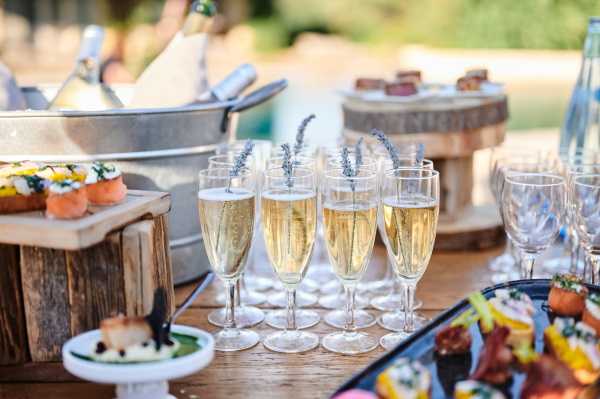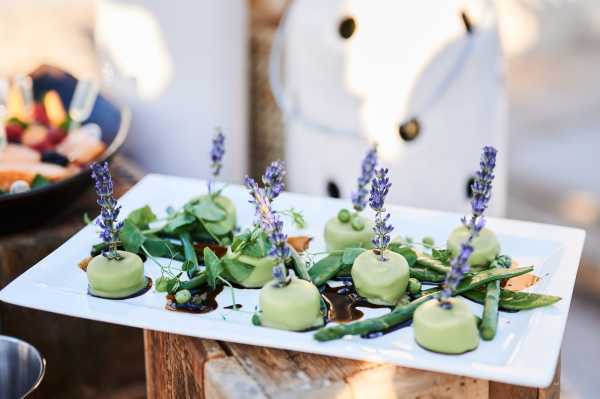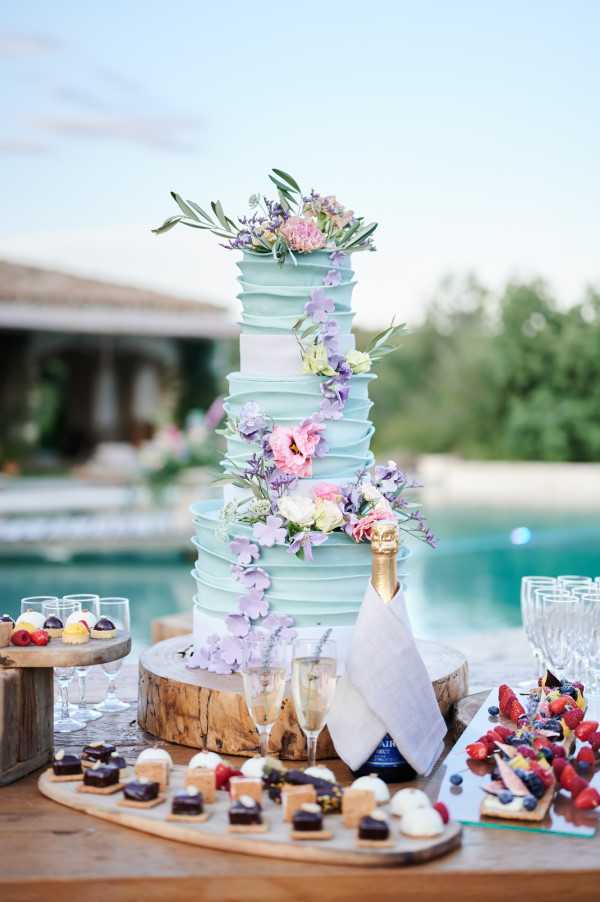 I carefully chose my team, focusing on the photographer – Solophotographie – and videographer – Just Go Wedding – who were my number one priority. I made sure to select professionals truly inspired by the emotions on a brides special day. I also wanted them to capture the unique brightness of the sunlight in Provencal. The result? Completely amazing!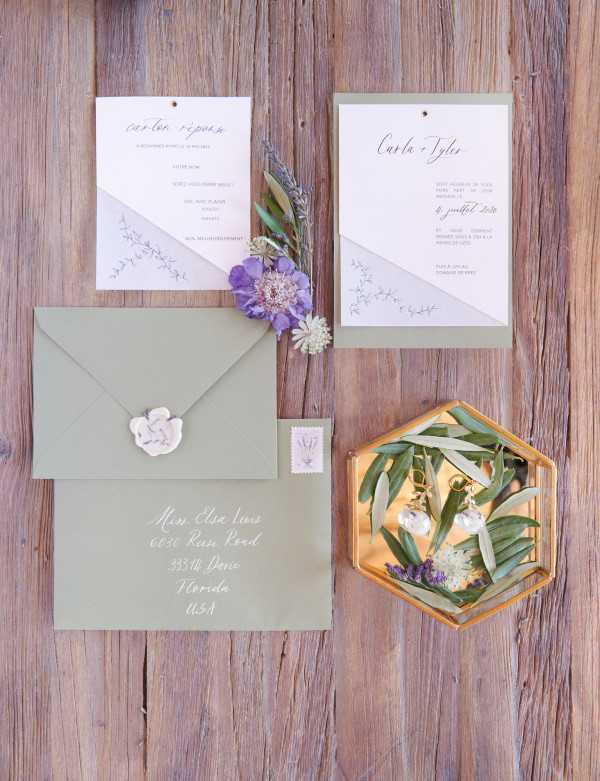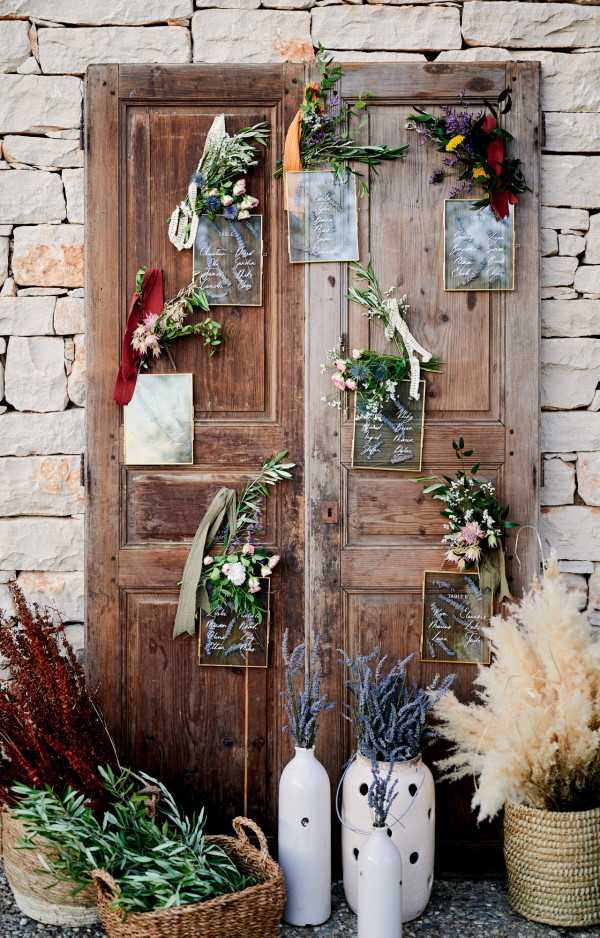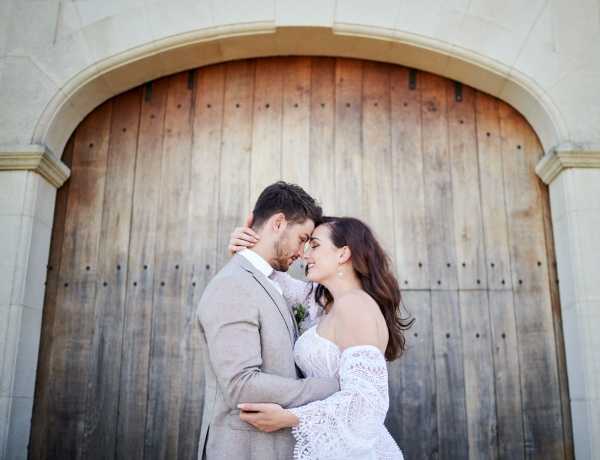 For the wedding dress, I went for the designer Aurélie Mey, an international creator who works her magic both in France and New York. I wanted a bohemian style with a lot of lace. Something gypsy, yet chic. She selected her Naia design – a very beautiful creation that fitted our model Roselys perfectly.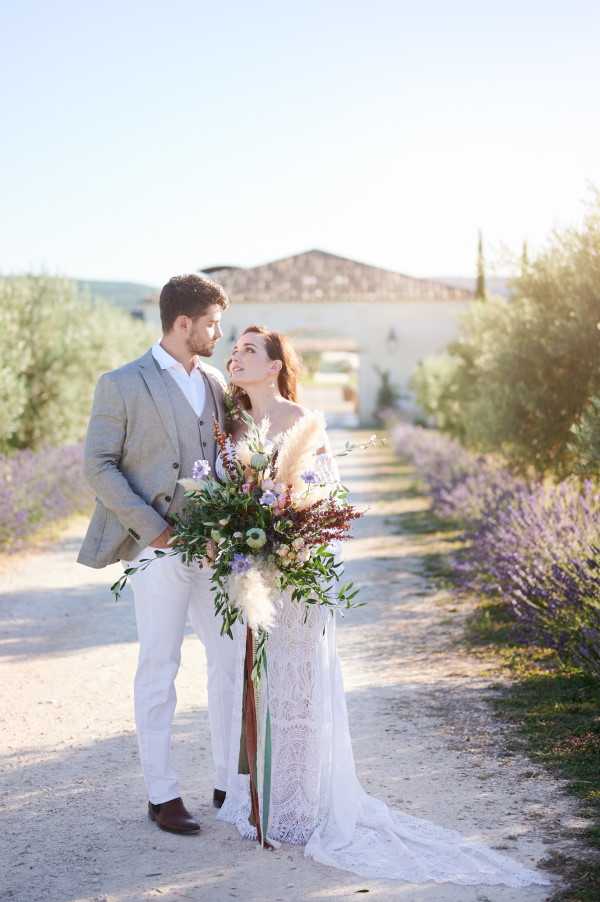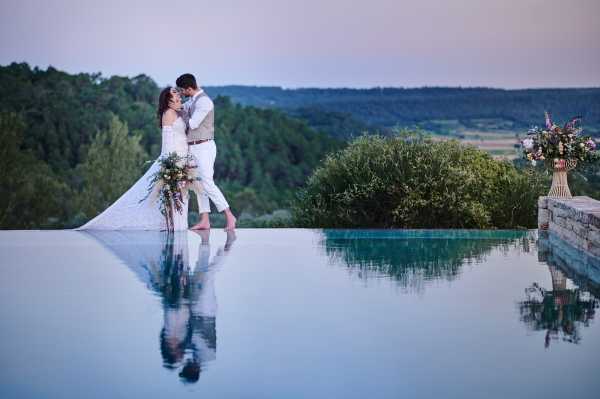 The talented Maison Marcelle was our hair & makeup artist on set. She created an effortless hairstyle complemented by a sophisticated and luminous makeup. The look was perfectly completed with a magnificent pair of earrings with lavender petals from the French creator Appoline Bijou Végétal.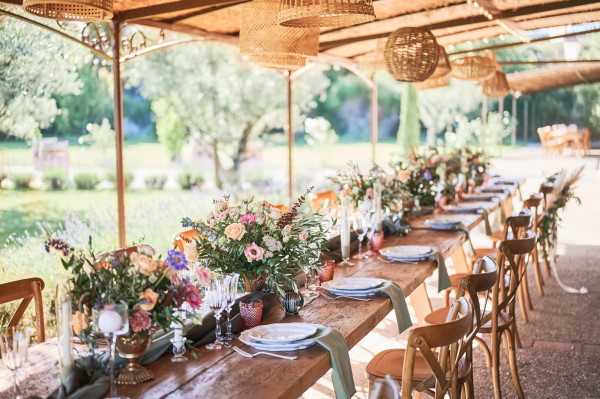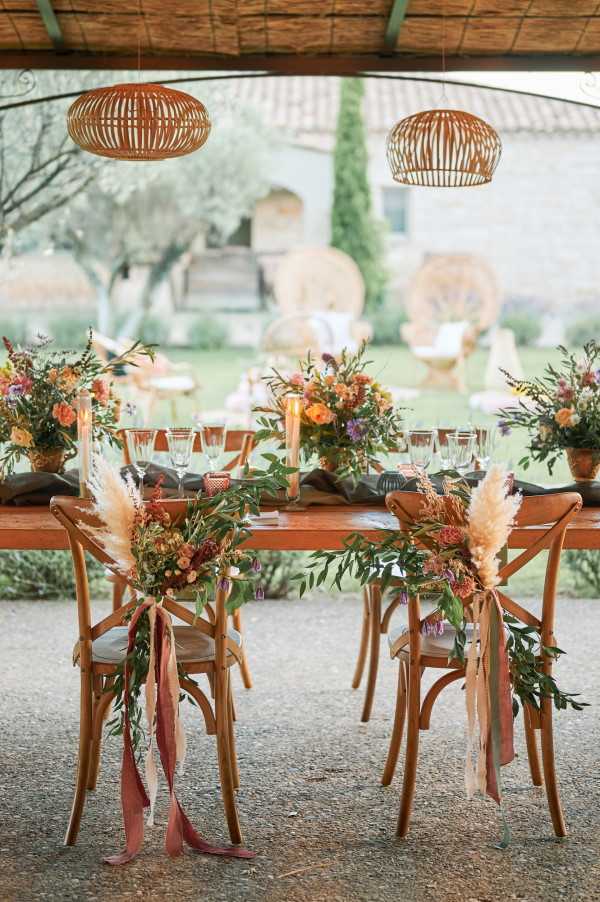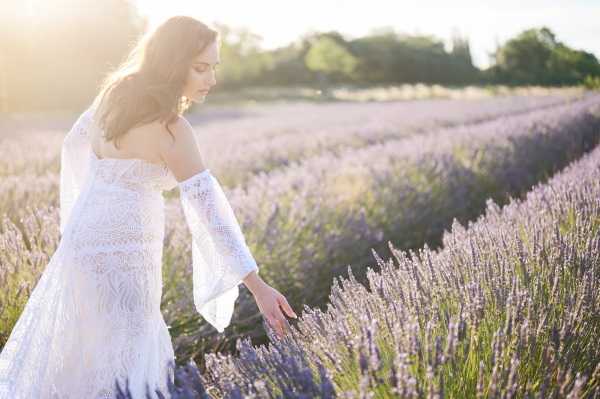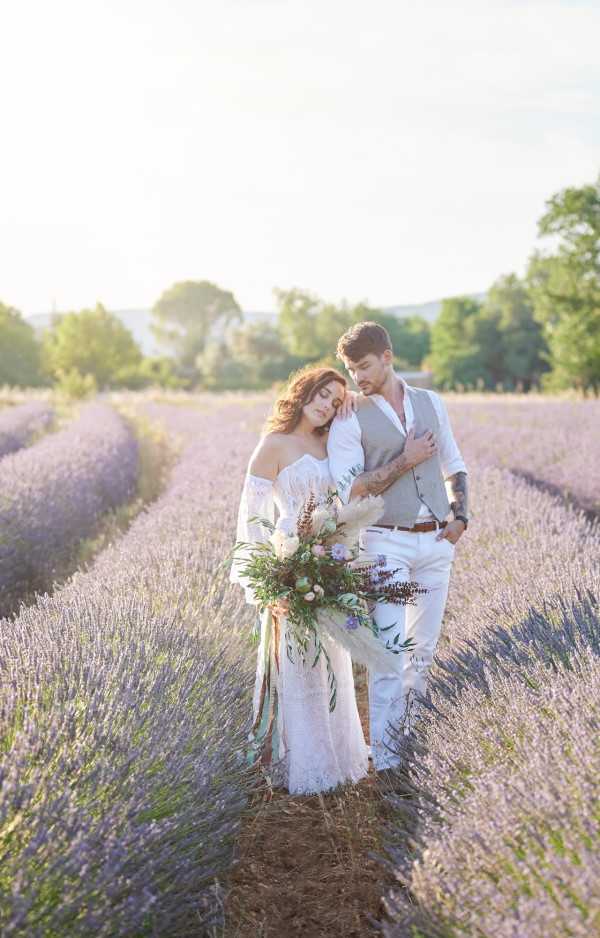 For the floral design and decoration I teamed up with Anyflowers. We decided together to work with typical materials from Provence: lavender, olive trees, vegetation and also rattan and pampa for that extra bohemian touch…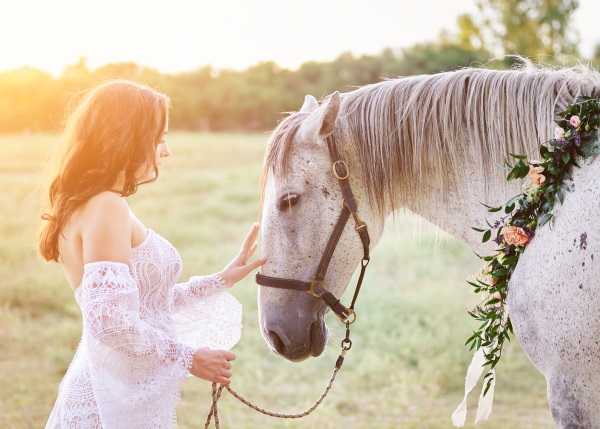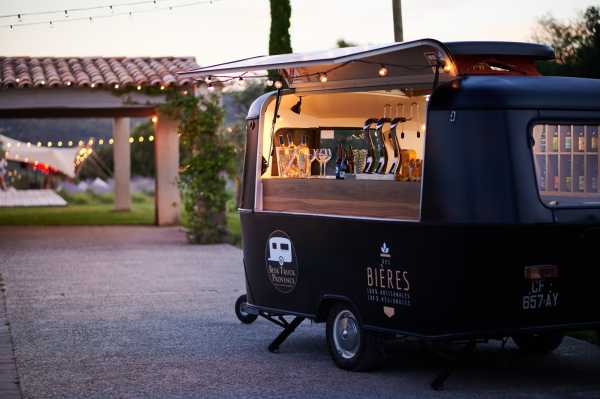 The stationery was designed by Et Caetera Studio, a calligrapher who created a modern set with sweet colours, especially for us. I loved the manual handwriting and the stamp details.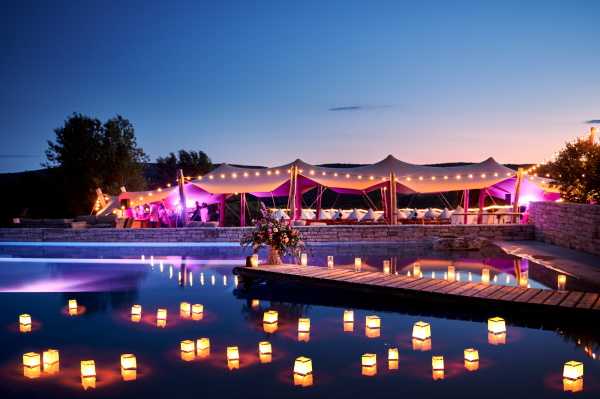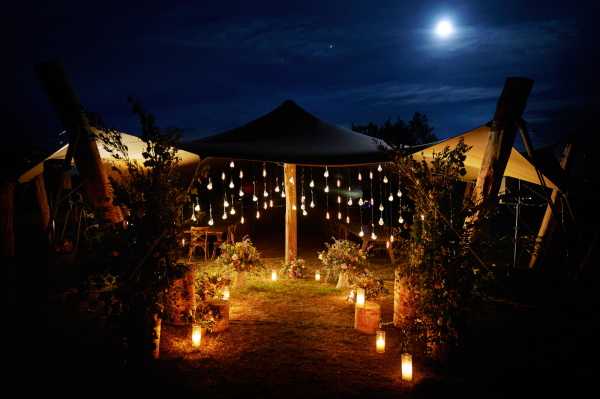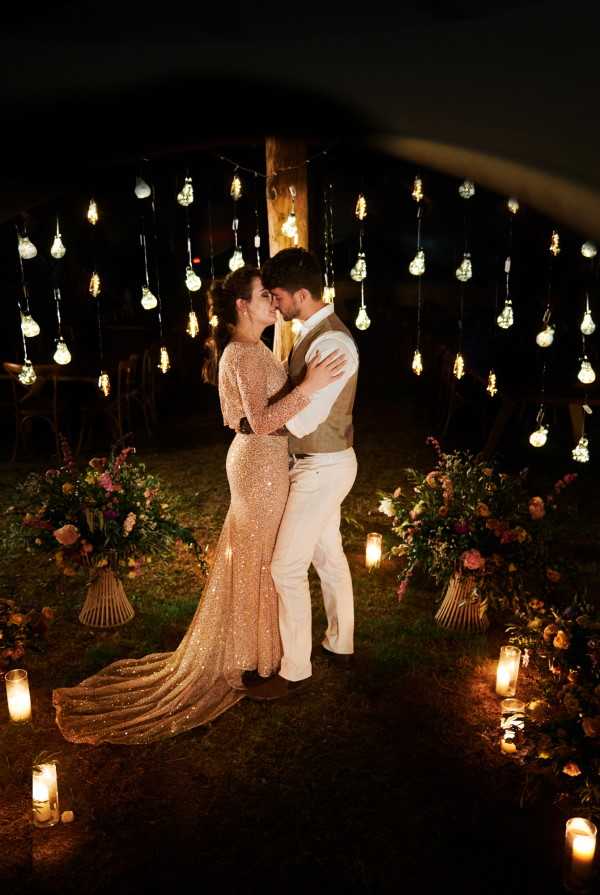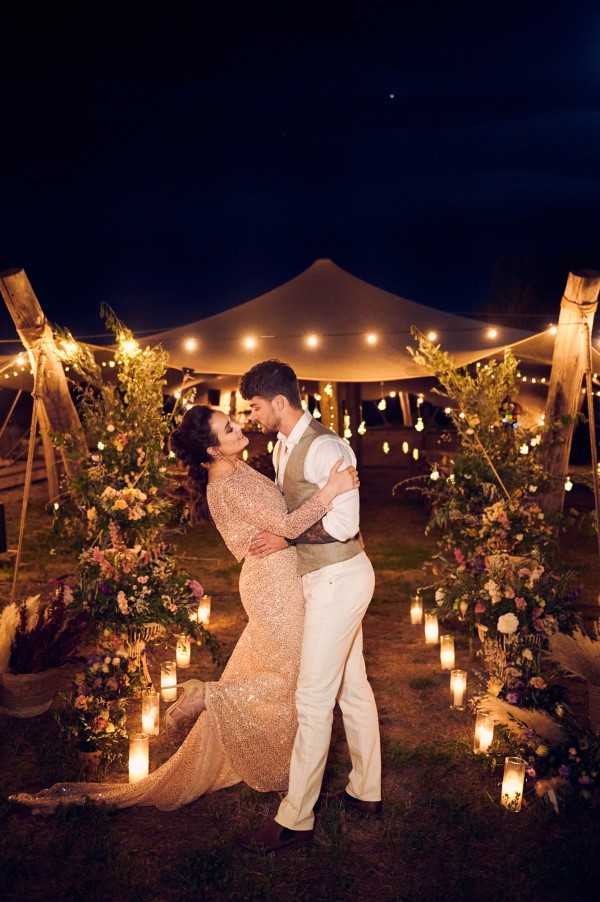 To complete this amazing team I invited Beer Truck Provence from Marseille and his cute caravan.
This once in a lifetime shoot surrounded by wedding tents in the lavender meadows of Domaine de Bres was a truly enriching experience enhanced by working with lovely people…
Wedding Tents in the Lavender Meadows of Domaine de Bres Snapshot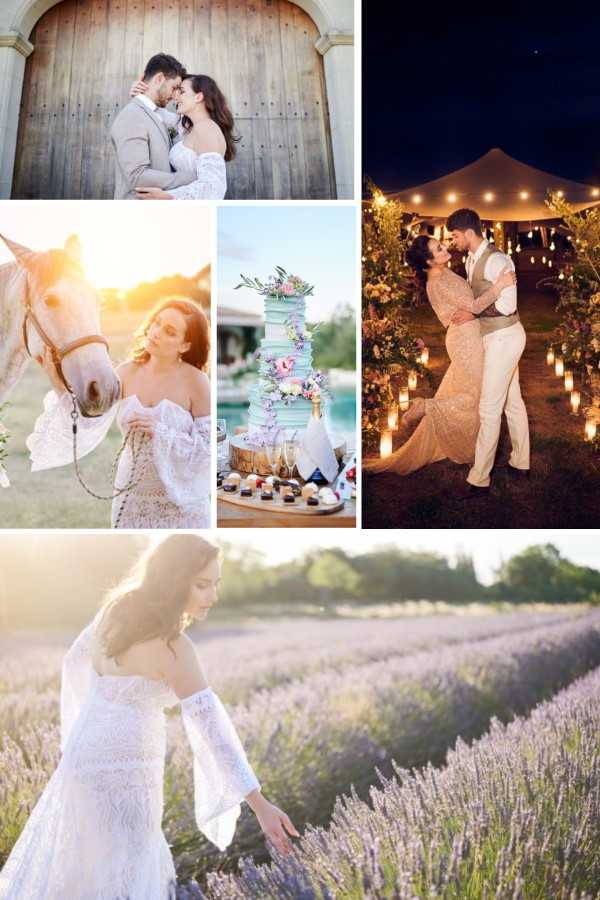 Wedding Tents in the Lavender Meadows of Domaine de Bres Vendors
Wedding Planner Mélanie Orsini | Brides Dress Aurélie Mey | Hair and Make Up Maison Marcelle |  Videographer Just Go Wedding | Lead Photographer Solophotographie | Cake Traiteur Lavallergue | Venue Domaine de Brés | Florist & Decorations Anyflowers | Stationery Et Caetera Studio | Beer Truck Beer Truck Provence | Accessories Appoline Bijou Végétal | Decorations Maison Options