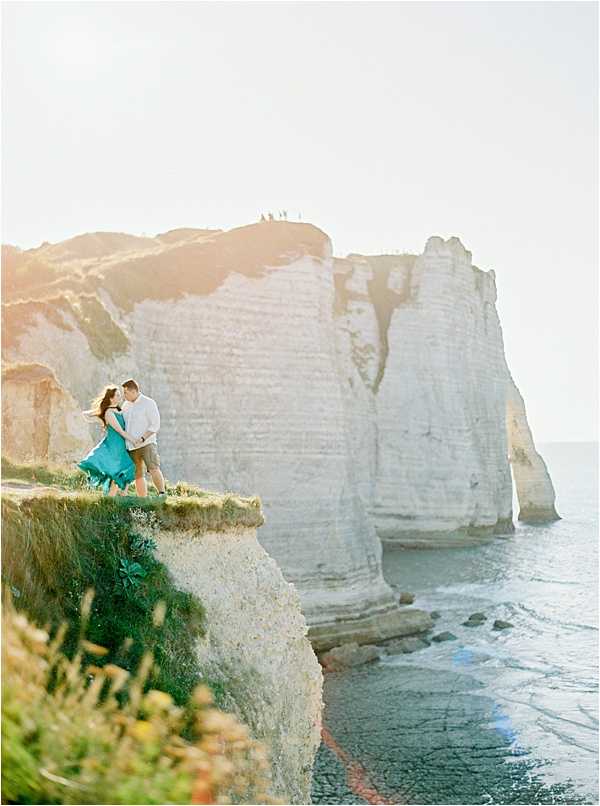 An infinity ocean, cloudless sky and breathtaking cliff – one epic answer for a dreamy romantic French elopement in Normandy France!
We really love opening our doors and introducing you lovely readers to our FWS Vendors, which is why we're super thrilled today, as we welcome Olga Kiseleva who made this extraordinary dress that fits perfectly with the bride. Eugenia Ziginova delivers the stunning shots that truly takes our breath away!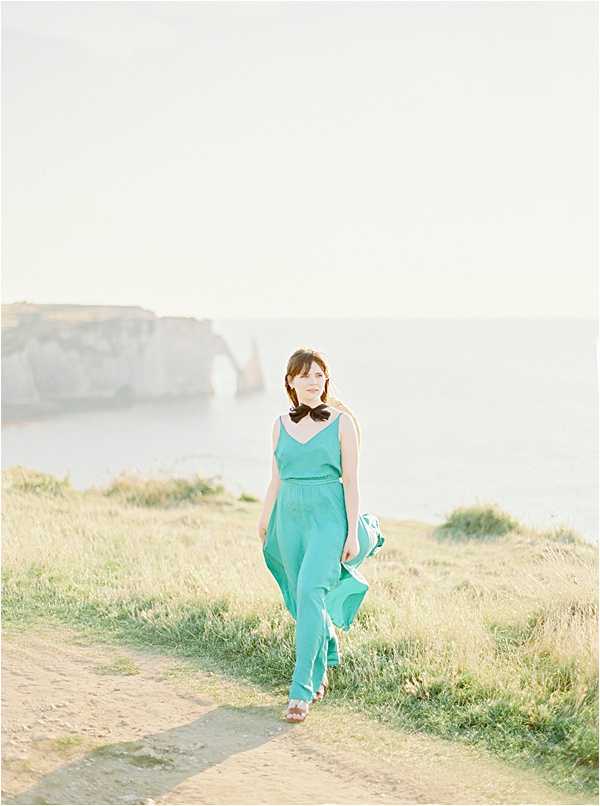 The following shots were taken in Etretat, located in Normandy, North of France, at the end of August 2018. A place famous for its geography, a small creek surrounded by cliffs. We reached the town from Paris, first by train and then continued by bus.
The trip lasted approximately 2 hours and a half. Once there, we dropped our luggage in our cosy hotel near the beach and immediately went out to look for the spots where we were going to shoot the couple, who was just arriving from Moscow. I already had a few ideas as i previously came here for another shooting. The weather was amazing, with a soft wind blowing through 25 C, and the sun was also at its best.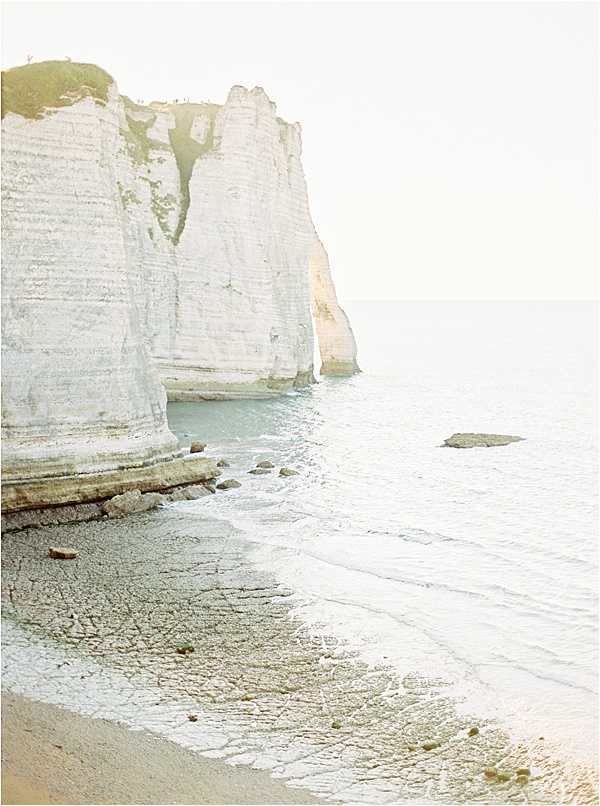 We met Marina & Danislav two hours later. This beautiful couple just landed to Paris a few hours ago, and drove till Etretat right away. We started the shooting on the beach under the shadow of the left cliff. Our bride wore Olga Kiseleva dress.
The color of the rock is rather bright so it goes very well with my style. Then we climb half the left cliff and stopped at a kind of platform, with a nice view on the sea and the end of the cliff.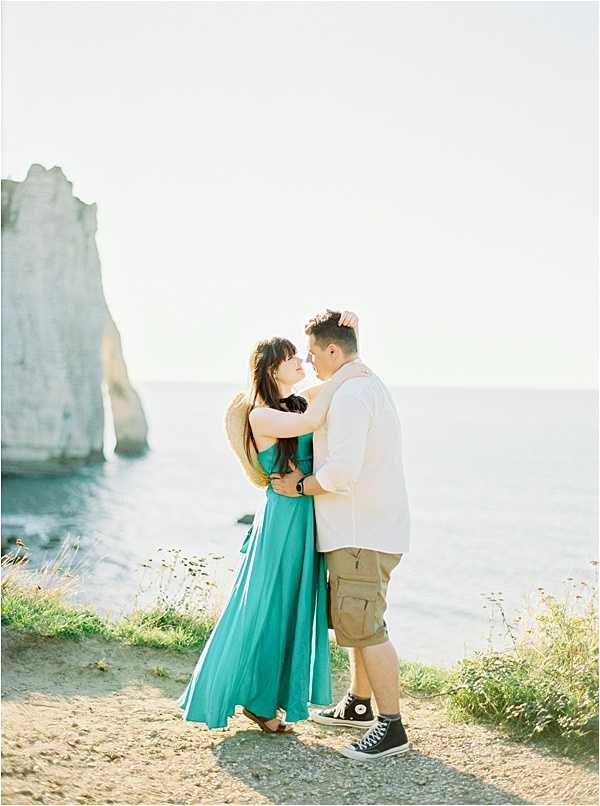 Then, we went to the right cliff and climbed to the top of it. From there, we were able to catch a great view of the town, the sea and the left cliff in the background. From this spot, we also did a simple picnic scene. It was completely adapted to the atmosphere, especially on the sunset.
For the last part of the shooting, we went back to the beach, but this time, we stayed in the middle of the creek and had the shooting continued till the end of the sunset.
Congratulations to the bride and groom!
Elopement in Normandy France Snapshot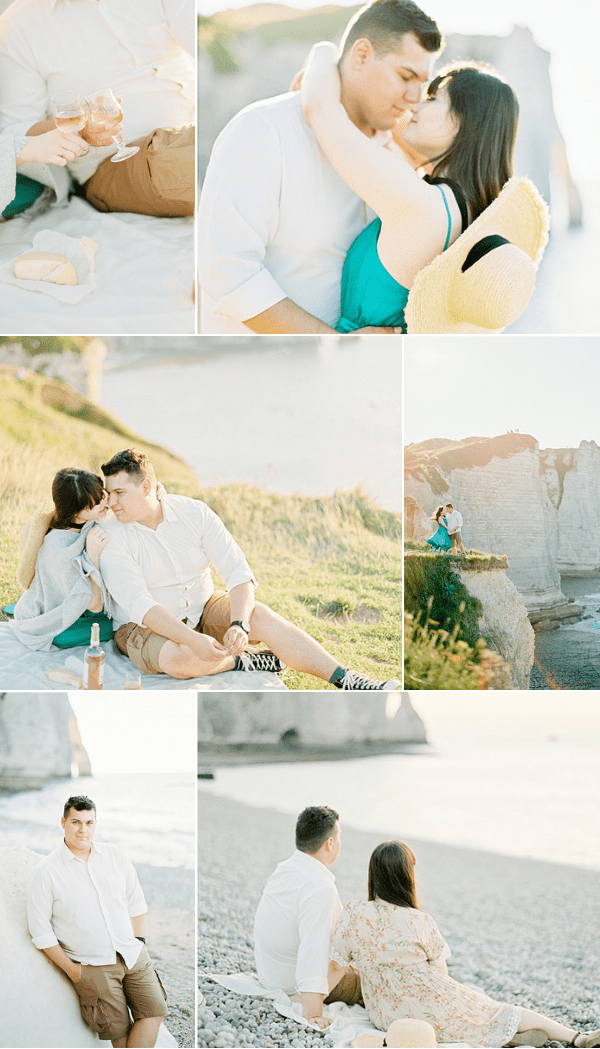 Vendor Details:
Photographer: Eugenia Ziginova | Dress: Olga Kiseleva