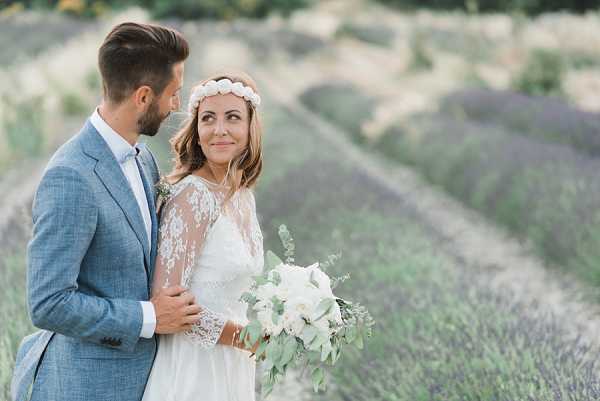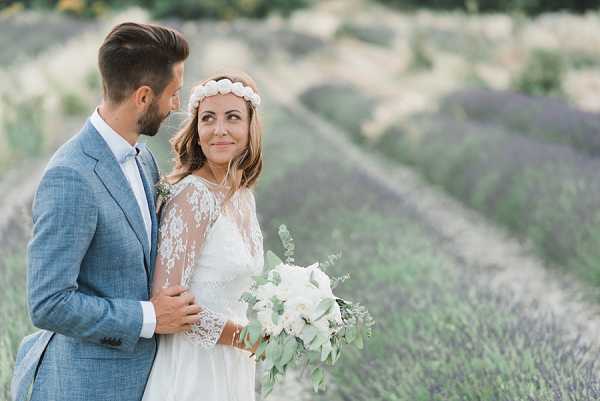 Good morning FWS readers and welcome to another wonderful week! As we come to the end of this month (We know we can't believe it either, although it does mean we're getting that little bit closer to summer YAY!) we wanted to share with you a bit of Provencal sunshine from this chic lavender field Provence wedding.
This wonderful wedding took place at the Domaine de Sarson which is set on a hilltop and surrounded by the fragrance and colour of lavender fields, the perfect location for a wedding as you will see from the beautiful images by Alyna Photographe. We particularly love how the whole wedding took place outdoors in the beautiful Provence sunshine, even our dapper groom got ready outside. Without giving anymore away we'll now turn you over to Alyna Photographe who will walk us through this chic lavender field wedding…
"It was very beautiful that day. An incredible time to celebrate love. Beautiful sun, a little wind and lots of laughter accompanied us throughout this beautiful day."
"I found Claire at her sister's house near Grignan where she was getting ready surrounded by her close friends and family. Claire was smiling and confident. Nothing could ruin this beautiful day."
"Yoann was getting ready at his parents' home in a relaxed atmosphere. I was anxious to see them together at the town hall. This wedding was going to be really rich in emotion, I was sure of it."
"Claire and Yoann have known each other since childhood whom time has united for life under the beautiful sun of Grignan. They chose Le Domaine de Sarson to celebrate their laic ceremony, surrounded by all their loved ones."
"It is with the view of Mont Ventoux that our lovers have placed their rings on their fingers with great emotion. Claire and Yoann shared this beautiful moment with their beautiful little girl, but not only that… A small treasure was also there that no-one knew about… Claire was pregnant! What an amazing surprise to know that the whole family was already there for this important day."
"Claire wore an incredible dress from Rue de Seine and Yoann was very trendy in his blue suit. Laic ceremonies are my favourite moments, they are rich in emotion and sincerity. The ceremony of Claire and Yoann was really particularly incredible thanks to their love and thanks to our super celebrant. A moment of time that made us all cry"
"The wedding decor of Claire and Yoann was very clean, everything was white and it was perfect! Some vegetal touches were added to bring a little extra."
"We had dinner outside in this beautiful setting. In summer, it really is a pleasure to enjoy the refreshing evening air with a view of the stars."
"We took advantage of the pretty lavender fields to create their first pictures as Madame and Monsieur. Drôme Provencale always offers an incredible setting for your landscapes among the olive trees, the golden stones and this incredible view at the top of Le Domaine de Sarson."
Congratulations Claire and Yoann from everyone here at French Wedding Style!
For even more Domaine de Sarson wedding inspiration check out this International Domaine de Sarson wedding here.
Chic Lavender Field Provence Wedding Snapshot
Wedding Vendors
Venue: Domaine de Sarson | Photographer: Alyna Photographe | Brides Dress: Rue de Seine | Florist: Le Passager du Vent | Celebrant: My Ceremonie