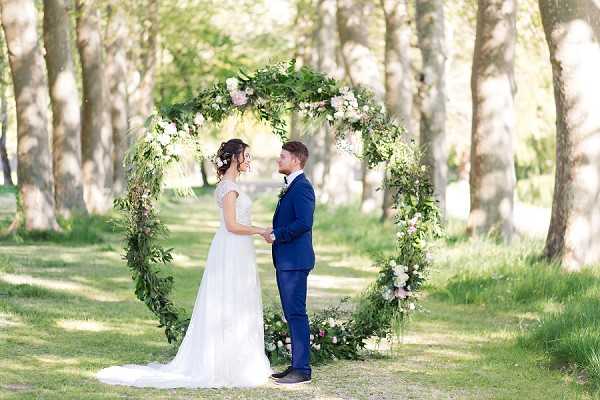 Happy hump day folks, we have a treat for you this Wednesday, our gorgeous floral inspired Abbaye École de Sorèze wedding inspiration shoot filled with wonderful wedding suppliers.
The hotel, located in the middle of a 6-hectare park is an ideal spot to spend your weekend wedding. Sat in the department of Tarn it's the perfect place to take a refreshing break in the country with your closest family and friends in the middle of the Mid-Pyrenees region of France.
We are especially in love with the large floral garland created by talented florist Poésie d'un Jour, don't you agree it's such a gorgeous alternative to the more traditional flower arch?
Our gorgeous bride wore an Alfred Angélo dress from Mariage Village Castres with a loose curl updo for the perfect romantic look.
The whole day was captured by photographer Eléna Tihonovs who made sure each detail was preserved to inspire you in your wedding planning journey.
We will now pass you over to Veronique of Poésie d'un Jour who has a few words to say about the day…
"It's a Sunday afternoon, the sun goes with us, in the middle of a majestic park, L'Abbaye Ecole de Sorèze, Hotel-Spa, located in an old abbey and a former school, nestled in a Small village of the Tarn at the foot of the Black Mountain, that we realised this magnificent styled shoot."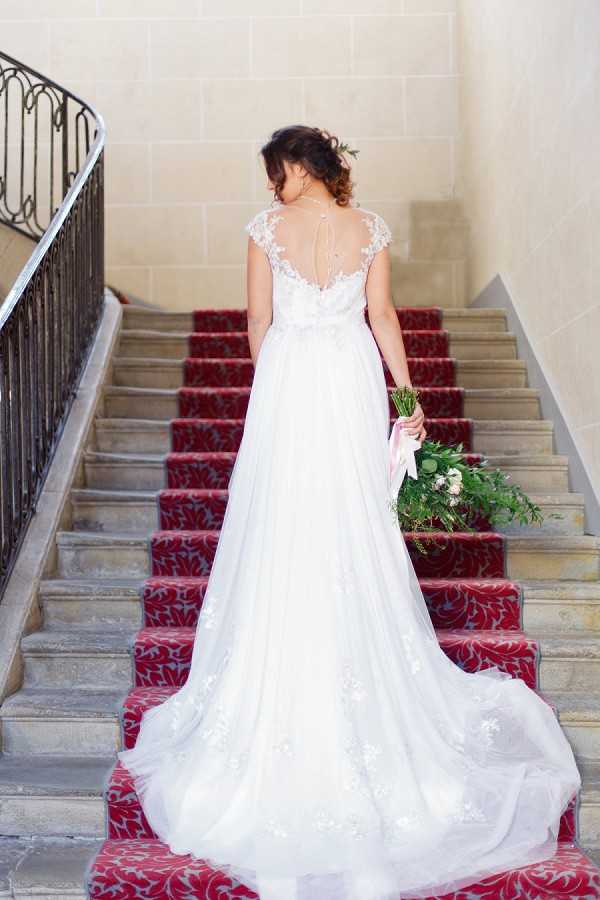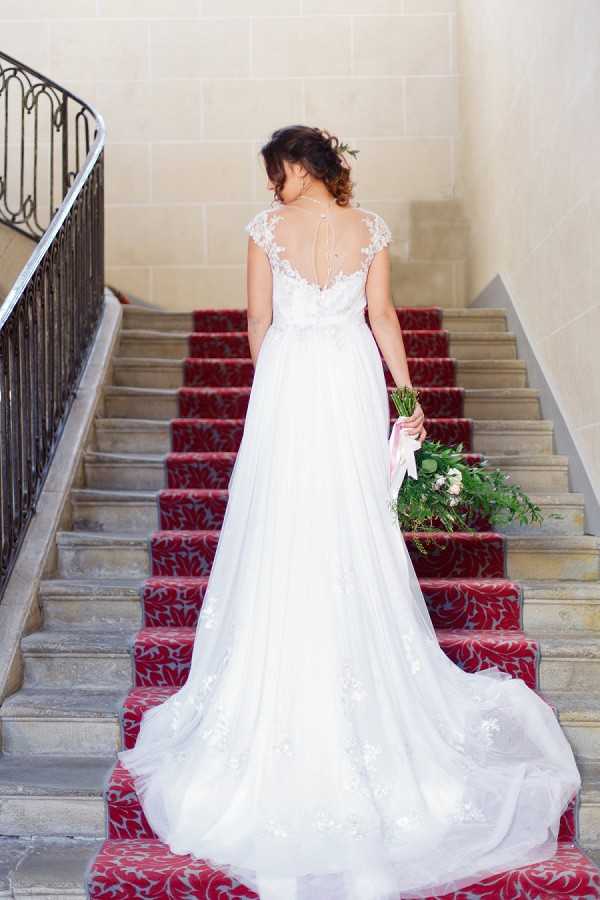 "Brenda, my sublime model wears a dress of great elegance of the creator Alfred Angélo, which was loaned to us by Cathy from the shop Mariage Village Castres."
"The delightful jewellery id from a very young creative Luna Pearl Creation."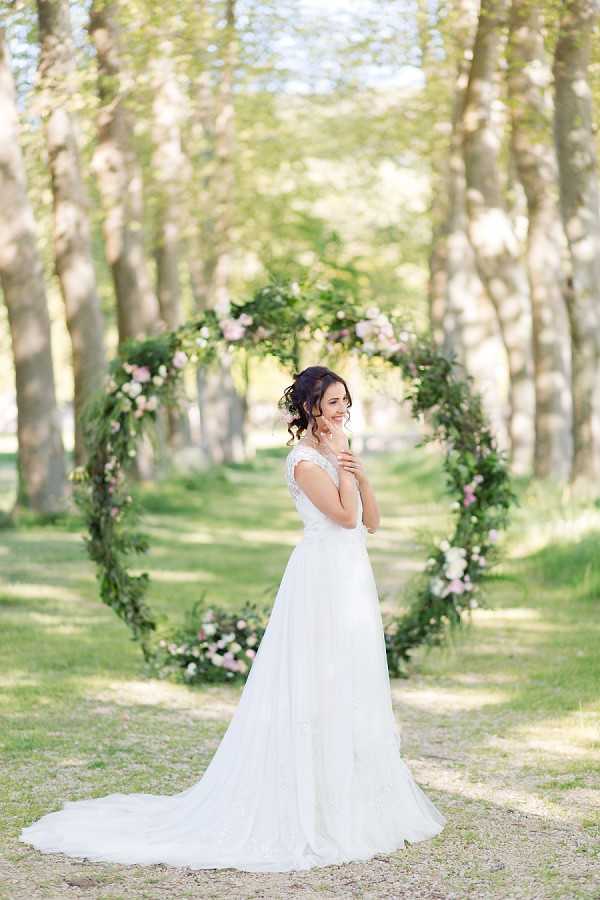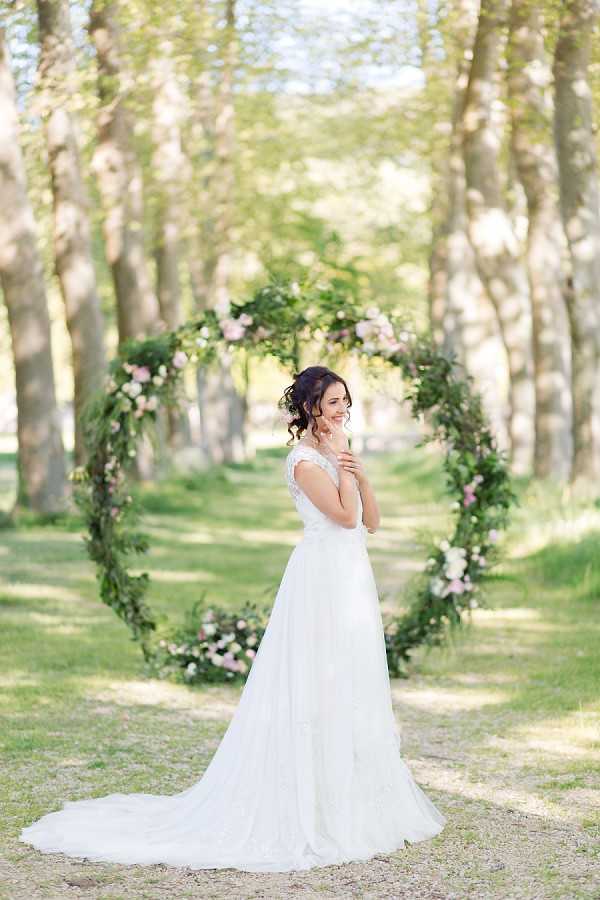 "The shots are made by Eléna Tihonovs, a photographer with a romantic eye, a great professional."
"My floral creations, all smooth, in shades of pink and ivory. Vendela Roses, Peonies, Lisianthus bring luminosity, romanticism in this nest of greenery."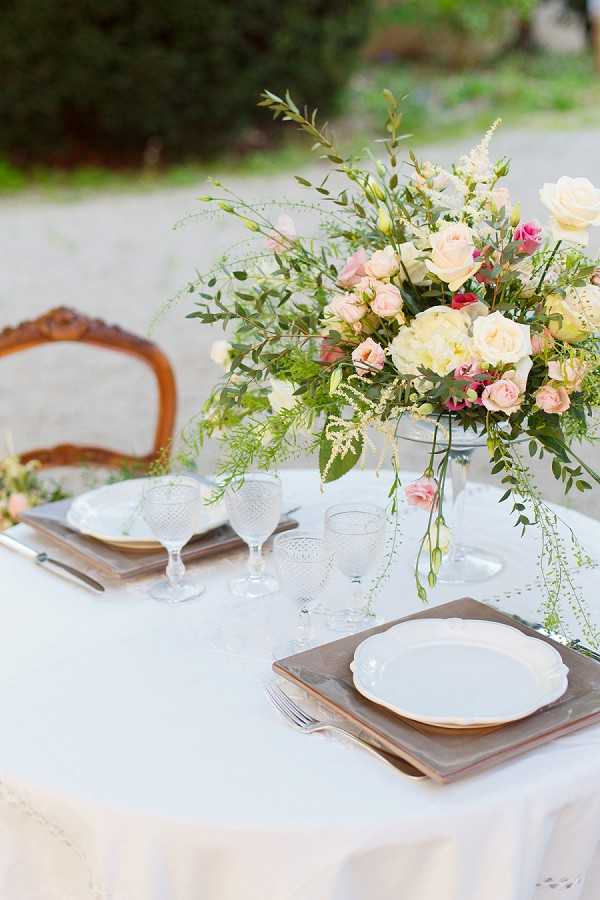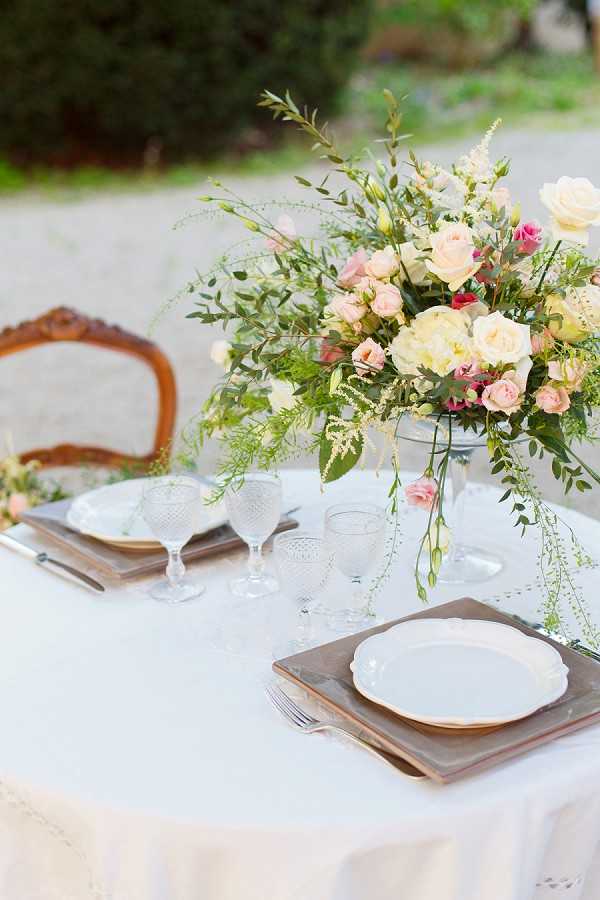 "An unforgettable day with Brenda and Guillaume, a lovely young couple, superb and very kind."
Let's not stop there, for even more wedding inspiration check out this springtime cherry blossom bridal shoot in Paris, featuring a sweet flower crown and pretty backless dress by Meryl Suissa.
Floral Inspired Abbaye École de Sorèze Wedding Snapshot
Wedding Vendors
Venue: Abbaye École de Sorèze | Photographer: Eléna Tihonovs | Dress: Mariage Village Castres | Jewelry: Luna Pearl Création | Florist: Poésie d'un Jour | Models: Brenda et Guillaume
Save