Good Morning Trulovers! Welcome to another Tuesday morning filled with wedding ideas and today I bring to you whimsical champagne wedding inspiration. This look is soft and subtle, with tones of champagne, blush, softest pink and just a sprinkle of gold.
Soft wedding styles can often be dismissed as being too subtle, but this look is all about refinement and elegance. Texture is important in this style, using beautiful blooms and fabric to create a depth to the style. I love the Chantilly wedding boots by Harriet Wilde and the BHLDN champagne coupes are just fabulous!
Ring: KT Merry // Stationery: Lucky Mag // Table: Pinterest // Shoes: Harriet Wilde // Bridesmaids: Pinterest //Cake: Paris Luxury Cakes // Champagne Coupes: BHLDN // Dress: Mooshki Bridal // Macarons: Pinterest //
I love these champagne coupes!
The devil is in the detail, with another look at the stunning wedding tablescape that combines colours and textures for the ultimate in romantic styling.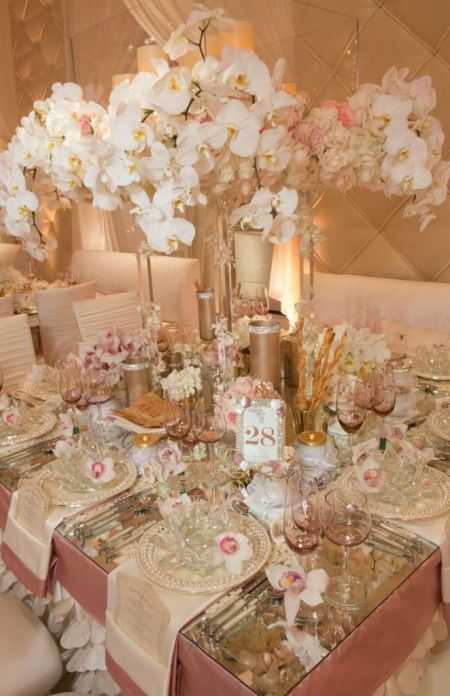 That is it for another week of wedding inspiration, but don't forget if you want me to create a style and board for you email info@frenchweddingstyle with Inspire Me in the subject line.