Bonjour and welcome to my Provence Wedding Ideas!  Today myself and #TeamAmour are on a styled shoot in Provence and the French Riviera.  I can't tell you how much I love this area, the smells, the sounds and of course the beautiful scenery.
So whilst we are running around creating some wedding fabulousness, there is a slight tweak to the usual wedding inspiration board Tuesday schedule, as today I am sharing my Provence wedding ideas.
Firstly to clear up, Provence and the French Riviera might be in the same region of France, but they are not on each others doorsteps.  I will give you an example – for the TeamAmour shoot we are based at the beautiful Belfonds near Grignan.  It is a stunning venue, in remote Provence, which is 1.5 away from Montpellier airport.   On day 2 of shooting the team is traveling from Grignan to St Tropez on the Riviera which is 3 hours drive – and whilst certainly not a horrid drive through the picturesque countryside, it is still a distance.
Part of falling in love with Provence is to find your dream wedding venue.  There really are so many different options available for weddings in Provence with chateaus, domaines, bastides, farm houses, private houses and of course not forgetting hotels and boats!
It is so easy to fall in love with the magic of a wedding venue, and why not, when are you get to be queen of your own Chateau again!
Here is a selection of some of my favourite wedding venues in the Provence area: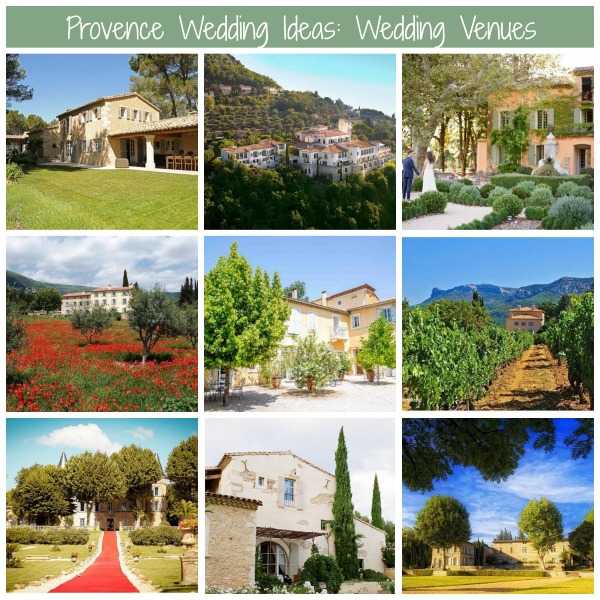 Jardin d'Aurelia | Chateau St Martin | Domaine de la Baume | Bastide St Mathieu | Blanche Fleur | Just Provence | Chateau de Robernier | Le Hameau Des Baux | Belfonds |
If you are planning your wedding in Provence why not view our gallery of
real weddings in Provence here!
If you want to follow the action on TeamAmour shoot head over to our Instagram.