Hello Trulovers and welcome to inspiration board Tuesday!  Today's Cherry Wedding Inspiration Board is a reader request from Jackie on the East Coast of America, thank you for sending it in.
In the UK the prime Cherry growing season is mid-July, although with the increased consumption of fruit from around the world the peak availability of cherries is longer.  The cherry colours can often be thought of as a winter colour due to its deep red appearance, but contrasted against white, it adds a pop of rich colour.
The red tones of the Cherry fruit have that offulent quality, appearing as deep red pearls, changing colour depending on how the light greets them.  This gives you the option of adding in a variety of different deep red shades into your colour palette.
Now it would be amiss of me if I didn't mention the use of the cherries used as an ingredient.  If you are getting married on a cherry farm then it seems almost rude not to include some of your favourite cherry recipes in the menu.  There are numerous mouthwatering cherry dessert recipes available or how about a Duck and Cherry main dish?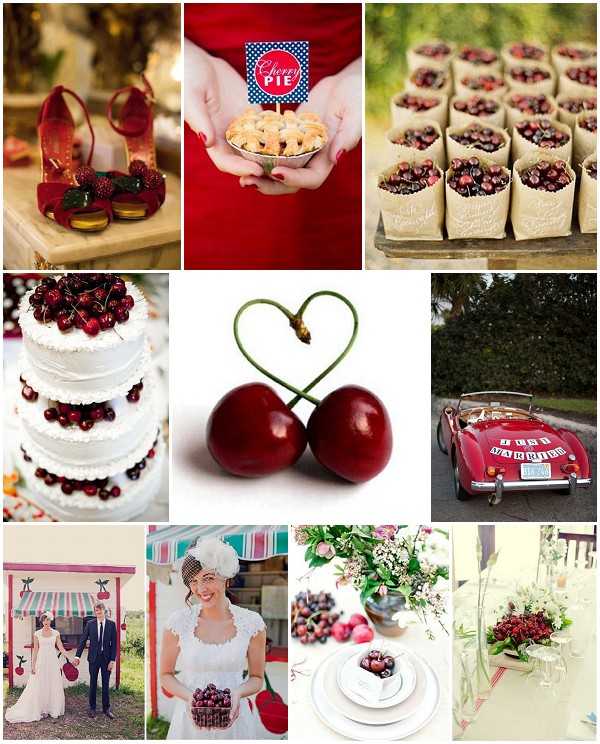 Shoes: Garance Dore, Cherry Pie: Oh So Beautiful Paper, Favours: Bridal Hood, Cake: Wed Loft, Heart cherries: Pinterest, Car: via Etsy, Bride: Katie Day Photography via Green Wedding Shoes,  Place Settings: OnceWed, Table centre: welovepictures via Love and Lavender,
Closer look at the super cute cherry farm shack as a wedding background.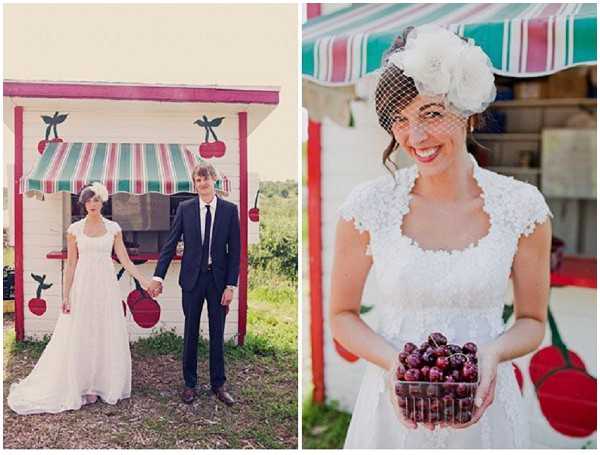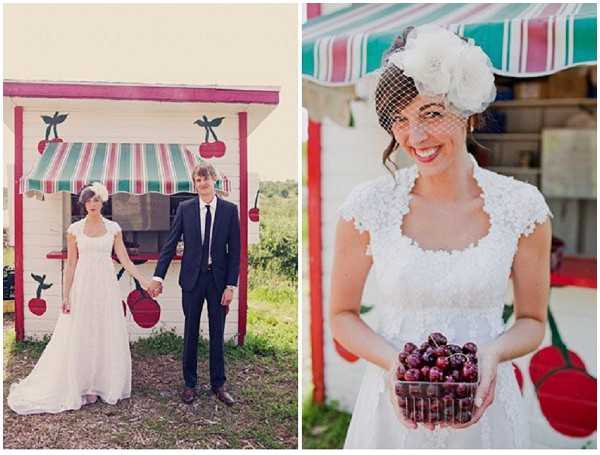 Bride: Katie Day Photography via Green Wedding Shoes,
That is it for another week of wedding inspiration, but don't forget I don't bit and if you would like to suggest an inspiration board theme email info@frenchweddingstyle with Inspire Me in the subject line.