I can't help it, and there really is no logical reason why, but I absolutely LOVE blue/ mint window shutters on French houses.  I am a little obsessed with taking photos of houses with shutters and today I am going to use this personality quirk, and put it to good use for the inspiration behind my pale blue and stone wedding ideas.
This colour palette really does sing to my heart.  It is subtle and understated, drawing on the spirit of romance for its inspiration.  There are no bold colours in this palette fighting for attention, rather cheeky nods to the colour palette.  This can be seen in the brides very soft pale blue ombre bottom to her wedding dress.
Traditionally a summer palette, it can also be used for transition seasons both in and out of summer and of course would sit perfectly for a destination wedding to the South West of France or French Riviera and capture the beautiful light.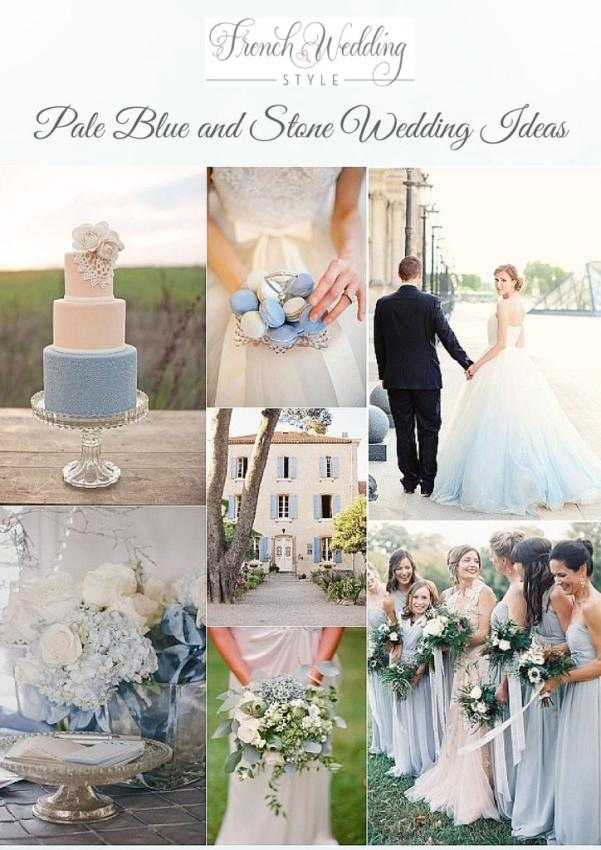 Cake: Sweet and Saucy | Macarons: Jessica Maida on Style Me Pretty | Bride: French Wedding Style | Flowers: Pinterest | Bouquet: Style Me Pretty |   Bridesmaids: Jessica Lorren  via OnceWed |
And as it's the inspiration behind the post why not include a selection of my favourite pale blue shutters on beautiful houses.
House 1 | House 2 | House 3 |  House 4 |
Wedding Inspiration boards will sure to be back at the same time next Tuesday.