Bonjour lovely readers and looking forward to sharing today's inspiration board with you, full of pastel pink shabby chic wedding ideas.  Colours can really change your mood and today's wedding style I find very relaxing, soft and feminine with an underlying grace.
Whether you are holding to the true shabby chic ethos and upcycling, recycling or remaking decorations and styling items for your wedding day, the shabby chic style gives plenty of scope to let your imagination run wild with different textures, patterns and shades of pink.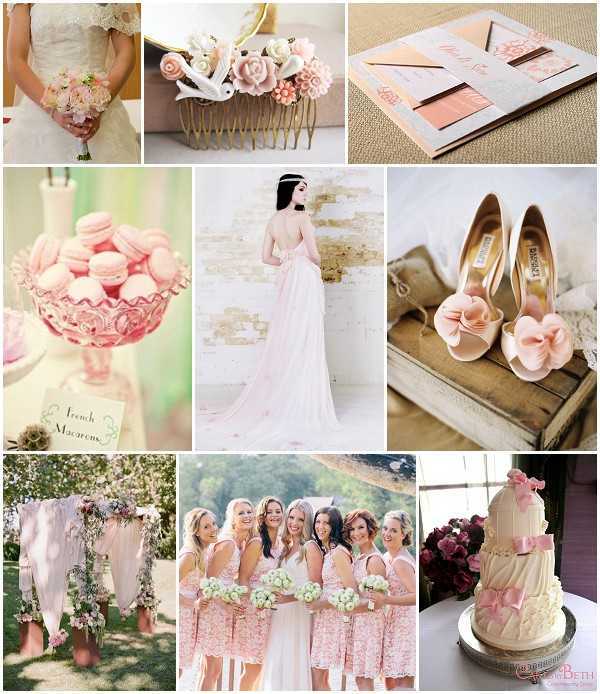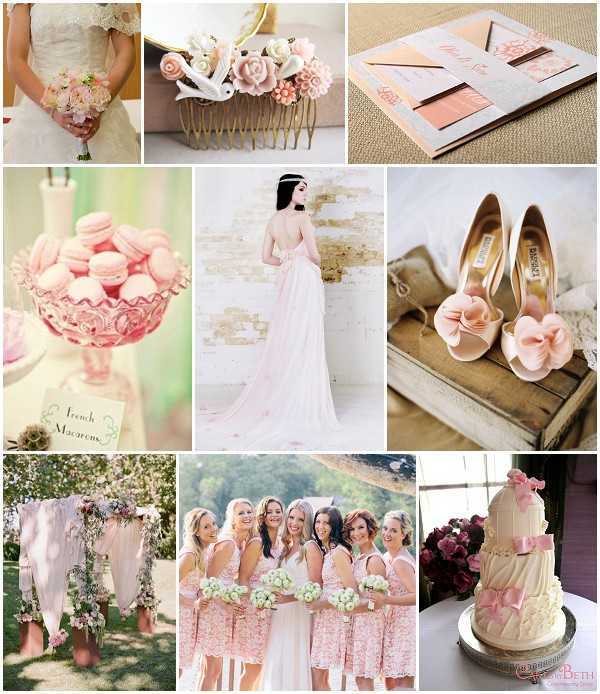 Flowers: Girls and Roses, Hair Comb: Jewelsalem, Pastel invitations: Complementary Design,  Macarons: French macarons on Pinterest, Pastel Pink Wedding Dress: Claire La Faye on OnceWed,   Shoes: Badgley Mischka, Ceremony Arch: Photography – Lisa Lefkowitz on Elizabeth Anne Designs,  Bridesmaids:Via Snippet and Ink from  Review- Australia, Cake: Cakes by Beth,
The centrepiece for this particular pastel pink shabby chic style is the stunning soft and feminine pink wedding dress by Claire La Faye .  I can't say that I am completely sold on certain colours of non white wedding dresses, but this boho/ shabby chic bridal style has just a hint of pink and beautiful back detailing and flower embellishments.
I would love to create wedding board and ideas tailored for your wedding planning. Don't forget to email in your suggestion to  info@frenchweddingstyle.com with Inspire Me in the subject line, and you might see your idea on the blog.