It's Christmas Eve! Whilst I am carrying on with wedding inspiration, I had to take the opportunity of Christmas Eve to indulge in some Paris Christmas Wedding Ideas.
Paris at Christmas really is magical and a wonderful time to plan a wedding.  Sure there might be some additional factors to consider such as travel for out-of-town guests, but the city of love in the winter certainly does take on a different personality.
Whether a large wedding or an intimate elopement, a winter wedding in Paris is about creating a warm and cozy atmosphere against the harsh Parisian weather and stark beautiful grey buildings.
Gold is a warm and wonderful tone to bring into winter weddings and contrasting against classic white and glamorous red to create an opulent and timeless style.
Wrap: Photography Paper Antler on Style Me Pretty,  Croquembouche: Photography Olivier Lalin on Style Me Pretty, Winter Paris Wedding: Studio Cabrelli Photography on French Wedding Style, Shoes: Vince Camuto, Venue: Le Meurice via WeddingLight Events, Oversize large flowers: Pinterest, Snowy Paris: Pinterest, Champagne Tower: Zenna Berry on LoveLuxe,
And if you are lucky enough to have it snow then be sure to venture out with your photographer to capture some one in a lifetime images.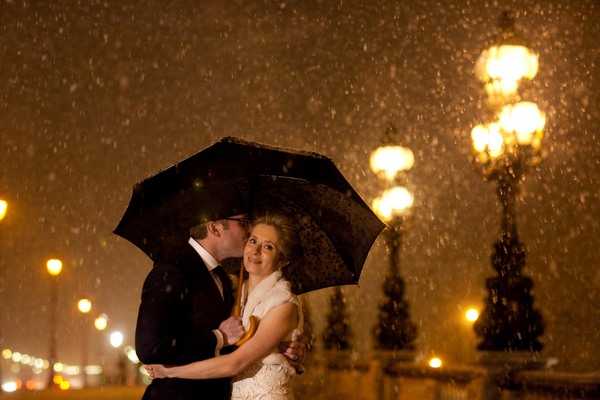 Winter Paris Wedding: Studio Cabrelli Photography on French Wedding Style
If you don't have time to check back in on Christmas Day, let me take this opportunity to wish you a wonderful Christmas Day with friends and family, full of laughter and memories.
Merry Christmas to all the Trulovers!