Now I know that damask doesn't come from the Dordogne area, but damask always makes me think of Dordogne Chateau and slipping under the damask covers in a four poster bed and is the inspiration for today's damask wedding ideas.
For those who don't know damask is a woven fabric using warp and weft yarns, although the word damask can also be used to describe a velvety pink or light red colour.  There are so many colours and patterns of damask available, however I have chosen black and white damask with green as an accent colour to continue on from last weeks mint green wedding ideas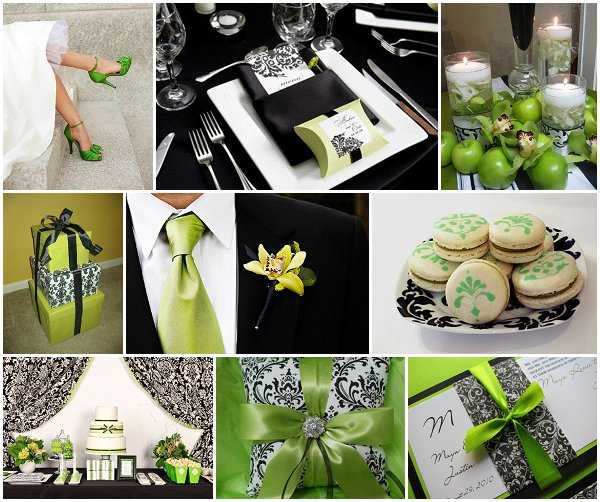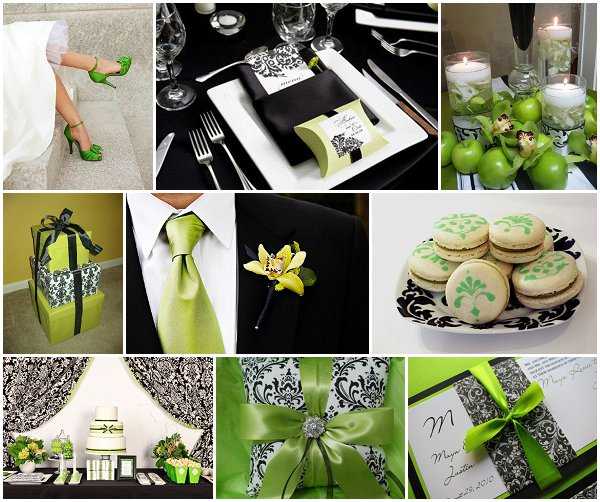 Dessert table: Amy Atlas, Stationery: Applesque on Etsy,  Card Box: DIY tutorial on Kim and Eric get hitched, Shoes: Nina Shoes,  Macarons: Bento Bakery,  Groom: Geoff White, Ring Pillow: Artfire, Tablecentre: DIY Weddings, Tablesetting: Withthisring weddings,
If you are looking for a tablescape concept, I am in love with this beautiful design that incorporate each of the design elements sparingly and even a nod to the apple wedding favours.
Source: Withthis Ring Weddings
 For the cake and dessert lovers a close up of the Amy Atlas created dessert table.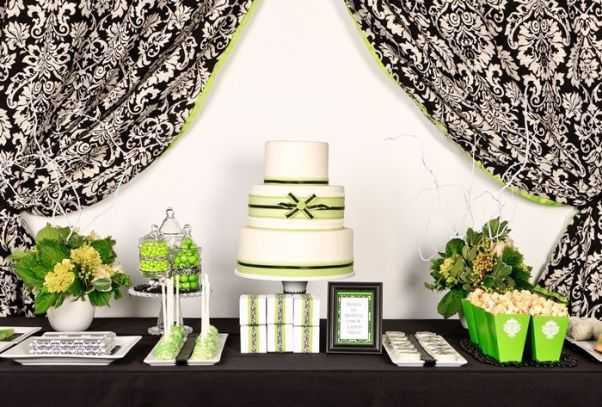 Dessert table: Amy Atlas
If you would like your own wedding board created simply email me on info@frenchweddingstyle.com with Inspire Me in the subject line and the style you are looking for.