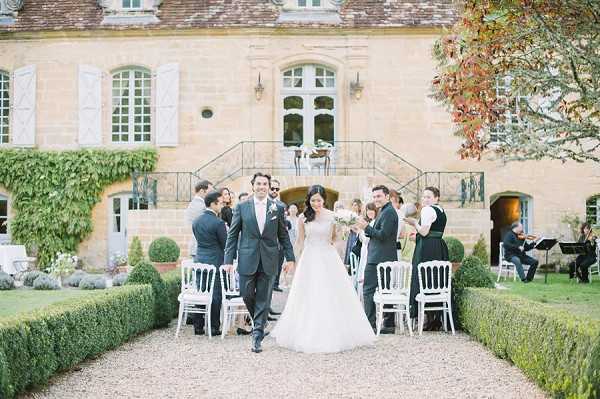 Happy hump day folks!! Let's celebrate October with a gorgeous bit of autumn French wedding inspiration with a dusky hue palette inspiration board. Today's inspiration offers something a little bit different, yet at the same time is wonderfully romantic. It's all about figs, pumpkins and silvery foliage (an odd combination you might think). Just you wait and see…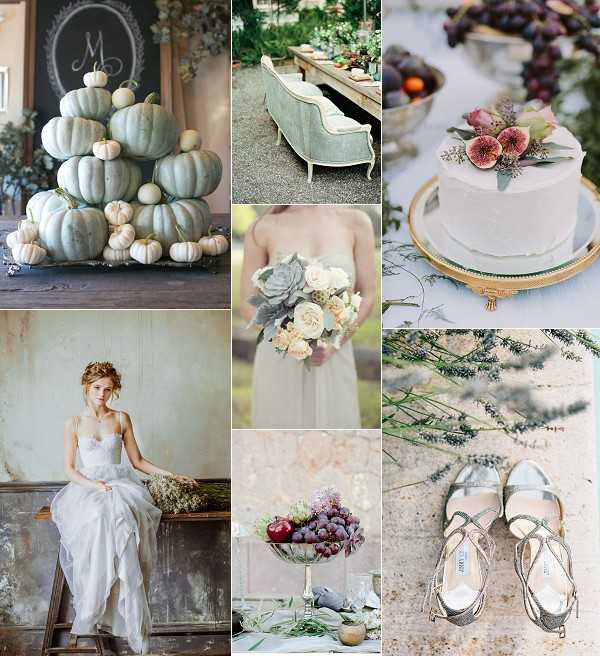 Autumn French Wedding Inspiration Board – SHOP THIS LOOK:
Pumpkin Autumn is all about pumpkin's, if we are not decorating them with our children for Halloween we are adding them into the kitchen to create delicious deserts, even starbucks have brought back their ever popular pumpkin spice latte. Their large size and bright orange colour can make them a challenge to use for wedding decor but with a bit of imagination you can transform an otherwise boring pumpkin into something rather chic indeed.
Jimmy Choo's because what wedding is complete without a pair of Choo's.
Dusky Grey Wedding Dress They may not sound appealing but boy are they beautiful! Are you a daring bride? Fancy capturing the attention of your guests in a breathtaking grey number? It's the perfect alternative choice to blush or ivory and will add that whimsical touch to your Autumn French Wedding. Oh and did I mention they work well with nearly all skin tones… win-win I say!
Figs are ripe and ready for picking in early autumn and with their deep purple flesh make the perfect fruit for an autumnal wedding. Figs add beautifully to your colour palette due to their rich hue and not only do they look stunning but his little versatile fruit can be used in many ways from savory to sweet. The choices are endless as are the recipes, I personally love them as a cold starter on a bed of rocket, topped with parma ham and drizzled with a lemon & honey dressing… delish!
Blue and Grey flowers offer a subtle and elegant look to any bridal bouquet, centerpiece or venue decor. You may think these dusky blue flowers would be difficult to source BUT it is much easier than you might think! For example, you could go for Hydrangea's, Nigella's, Delphinium's, Thistles and pair them with foliage such as Dusty Miller, Lamb's-ear, Eucalyptus and Succulents to get that elegant look and all these flowers work perfectly as Boutonnière's to add a touch of softness to the groom and his groomsmen's outfits.
I hope you enjoyed todays autumn inspired ideas. To view even more beautiful inspiration boards on FWS click here.
With love,
Christina x
CREDITS
Inspiration Board Created By: Christina Sarah Photography | Top Image: Bohème Moon Photography | Top Left Image: Matthew Land Studios | Top Middle Image: Clayton Austin | Top Right Image: Thomas Steibl | Middle Image: Sarah Kate | Bottom Left Image: Antonova Kseniya | Bottom Middle Image: Tali Photography | Bottom Right Image: Caroline Cuinet Wellings
Save
Save