Good Morning lovelies!  Today's ideas board has been inspired by my recent trip to The Ritz London and their beautiful Marie Antoinette Suite. With ornate decoration in Louis XVI style, the Marie Antoinette Suite is based on a Salon in the Palace of Versailles and is the catalyst for today's opulent wedding ideas.
Whether you are looking to get married in France at one of the vast grand Chateaus,  or in the UK in the Ritz Marie Antoinette Suite, the key is to incorporate a sense of Marie Antoinette's style throughout your wedding design.
The Queen lived during the neoclassical period or Louis XVI era  and was well known for using pastel colours in her interior design especially pastel pink, with additions of yellow, green and blue and include white and gold as accent colours for a true opulent look.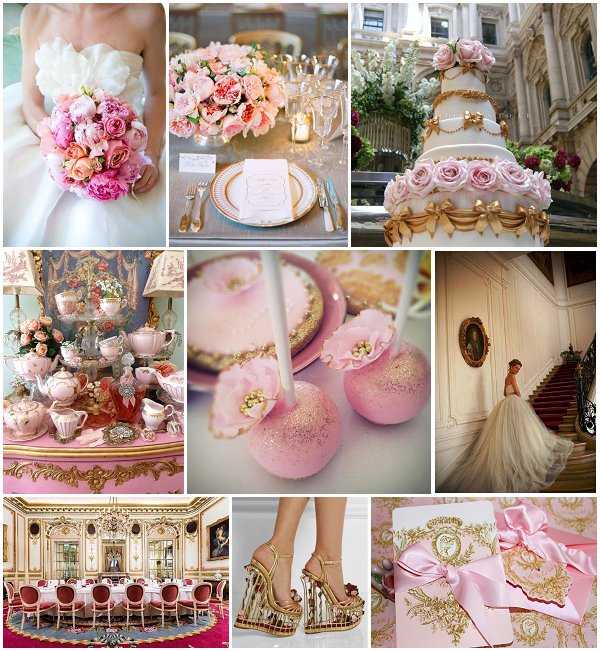 Bouquet: Green Cottage on Style Me Pretty image by Cappy Hotchkiss Photography, Tablescape: Kathleen Deery Design  and image by Jose Villa,  Cake: Hall of Cakes,  Crockery and table design: The Vintage Table Australia, Cake Pops: Creative Cake Pops, Bride: Marie Antoinette Shoot, Venue: The Ritz London, Shoes: Dolce & Gabbana on Net-a-Porter,  Invitations: PaperNosh,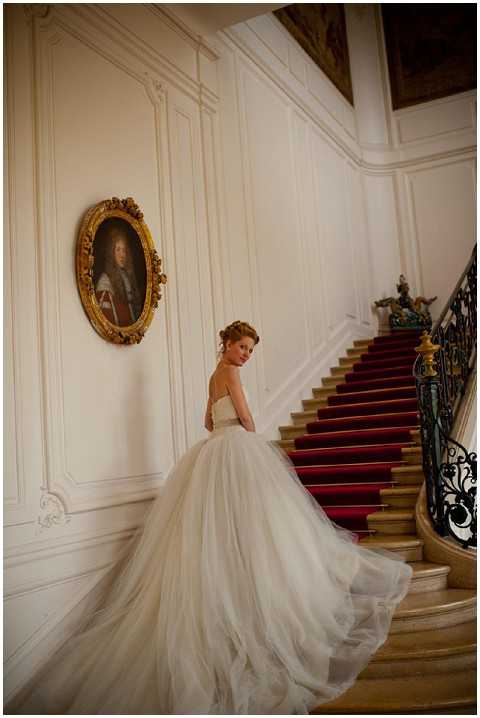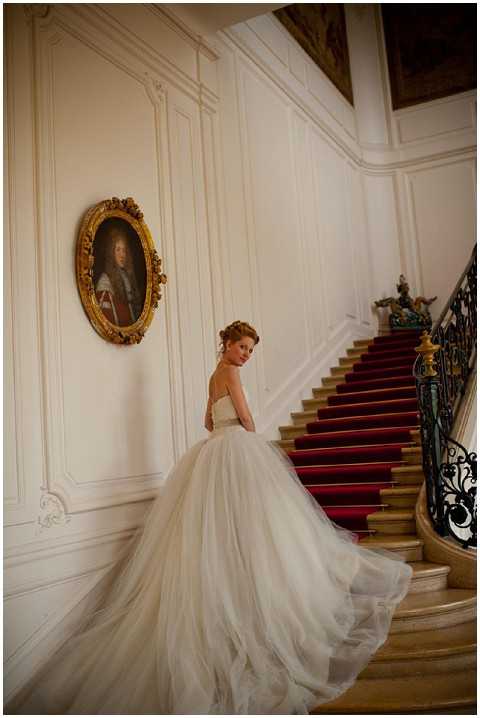 The bride featured in the inspiration board is Melissa from Prete Moi Paris for the Marie Antoinette Style shoot, in a stunning Vera Wang wedding dress from Metal Flaque Paris.
What style of wedding are you planning in France?  Are you incorporating French style into your big day?