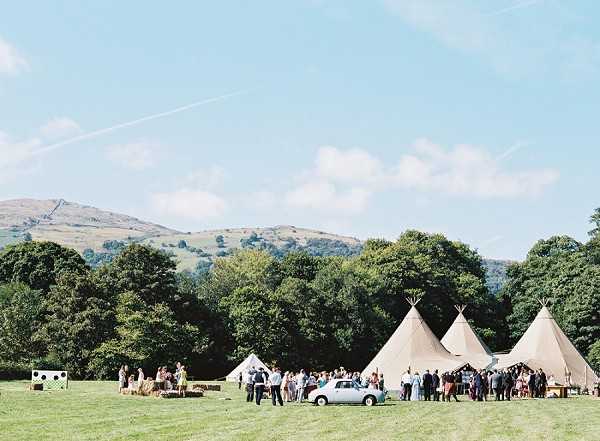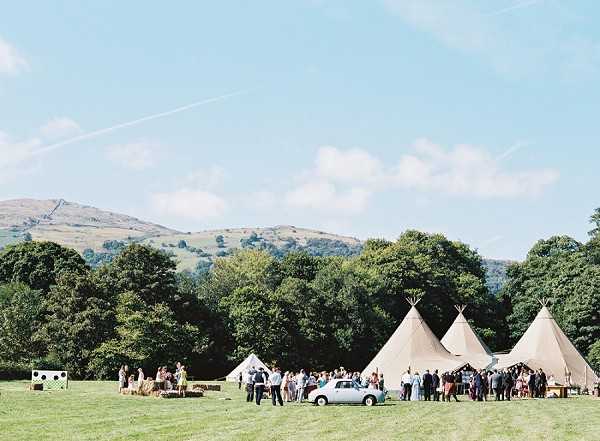 Bonjour mes amour! I hope you've been enjoying the glorious British weather recently (for those of you living in the United Kingdom) and to celebrate the summer season I have for you a sweet rustic countryside tipi wedding inspiration board…
I've loved outdoor weddings ever since planning my own French garden party wedding back in 2013 but adding a Tipi, rustic hay bales, fire pits and compulsory wellies (chic ones none the less) it just sounds like the perfect addition for a relaxed love filled day! Imagine the stunning French weather, wild flowers in pretty mismatched jars, a live band and dancing under the stars…parfait!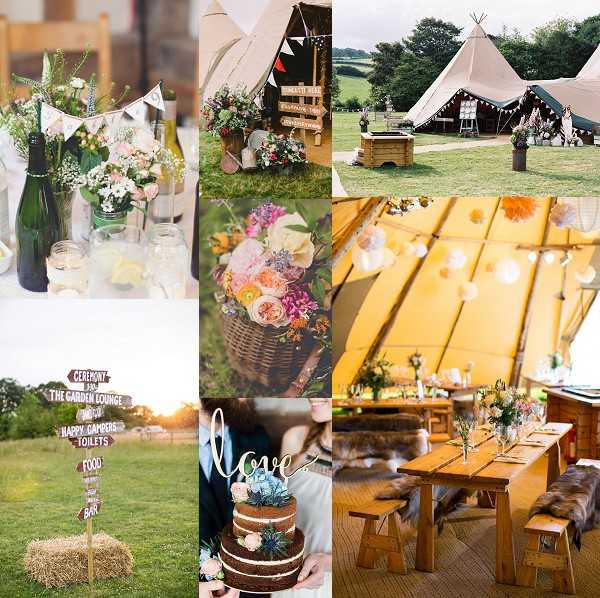 Rustic Countryside Tipi Wedding – Create This Look:
Fancy being a festival bride? Why not include an amazing tipi with delicate fairy lights, mismatch bunting and a mix of flower filled jars for that rustic country feel.
A 3 tiered naked wedding cake will perfectly compliment the rustic elements, paired with a mix of wild flowers it's countryside charm at its best! If you're tempted to add a country style bar to your big day why not spoil your guests with locally sourced beers and wine for that authentic feel (the taste testing could be a lot of fun!!).
Do you love a little DIY creativity? then why not spend the weekend with your one and only creating the perfect shabby chic wedding sign!
Todays post has made me think of summer evenings spent by the fire in the garden with a glass of something cold… summer is certainly in full swing.
Why not check out some amazing bohemian style weddings here on FWS for further inspiration.
Bisous,
Christina x
CREDITS
Inspiration Board Created By: Christina Sarah Photography | Top left image: LM Weddings | Middle top image: Rachel Hayton | Top right image: Ann-Kathrin Koch Photography | Middle Image: NBarrett Photography | Bottom Left Image: Anneli Marinovich Photography | Bottom Middle Image: Lisa Digiglio Photography | Bottom Right Image: Anneli Marinovich Photography
Top Image by Ann-Kathrin Koch Photography