When you think of France, fabulous wine is often at the top of the list, but the countries penchant for creating a plethora of beverages for every palette, also gives way to the abundance of beautiful vineyards and rustic buildings to act as the backdrop for your wedding day celebrations.
Today's wedding inspiration board Vine Romance, celebrates all that is elegant, romantic with a hint of rustic vintage, using pale and dusky pinks, ivory and soft shades of grey.
Choose a wedding venue such as Bastide St Mathieu with a soft exterior colour palette, yes I am suggesting choosing a venue that matches your desired theme.  Venues have their own character and style, forming the backdrop of your wedding day.  Whilst it is possible to change this with innovative decoration, you in essence then lose the very character of the wedding venue that you fell in love with.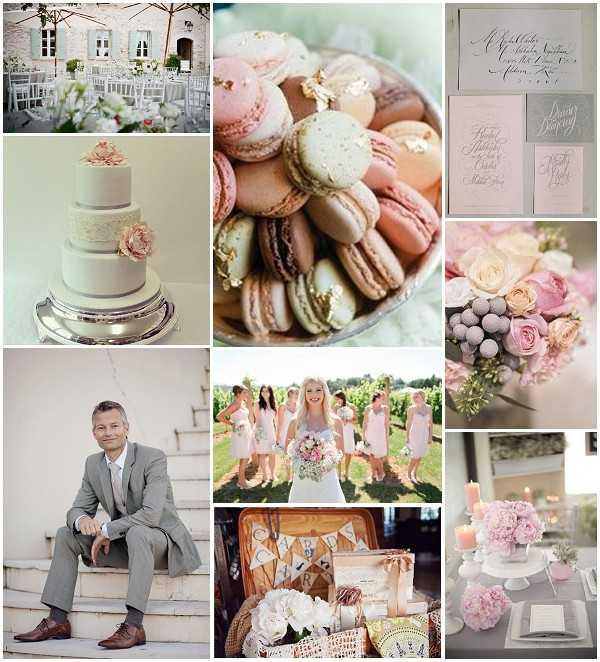 Venue: Bastide St Mathieu, Macarons: Beautiful & Bijou, Stationery: Rachel Negahban via 100LayerCake, Cake: Beatriz Belliard Cake Design, Flowers: via Alante Photography,  Bridal Bouquet: Fragrant Memories Floral Design by Jan Martens via Oh Lovely Day , Groom Suite: Christian Lacroix Photographed by Katy Lunsford, Card Box: DIY Vintage wedding photography by Blanco Coco,   TableDesign: via Pinterest,
Alternatively add some pop into the colour palette with flashes of vibrant pinks.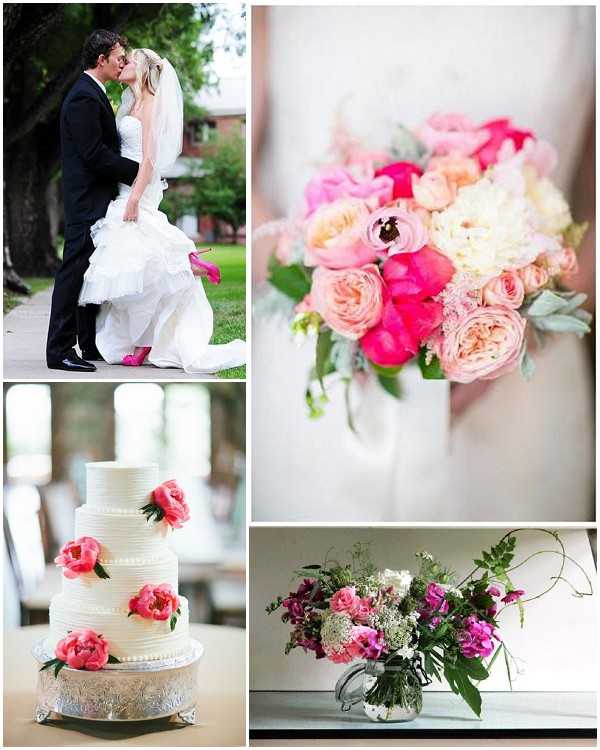 Pink Shoes: Cactus Creek, Brides Bouquet: Romantic Paris real wedding with Photography One and Only Paris Photography, Cake: Style Me Pretty with photography: Loft Photographie, Flowers: Floresie,
That is it for another week of wedding inspiration, but don't forget I don't bit and if you would like to suggest an inspiration board theme email info@frenchweddingstyle with Inspire Me in the subject line.