That's it, today Trulovers I have had enough of winter and I am pinning for Spring and Summer!  So whilst I await the seasons to catch up with my desires, I have bright and fresh French Summer Wedding inspiration board for you.
The colour scheme is set by the vibrant blues and lush greens of the French Riviera, contrasting with bright white and the light terracotta and beige tones from the iconic Riviera properties.
Keeping the base colour of bright white allows the royal blue and greens to pop and not overshadow the colour scheme.  The beautiful white chocolate cake with classic white roses and royal blue flowers, providers and elegant show stopping solution that emulates the bridal colour scheme.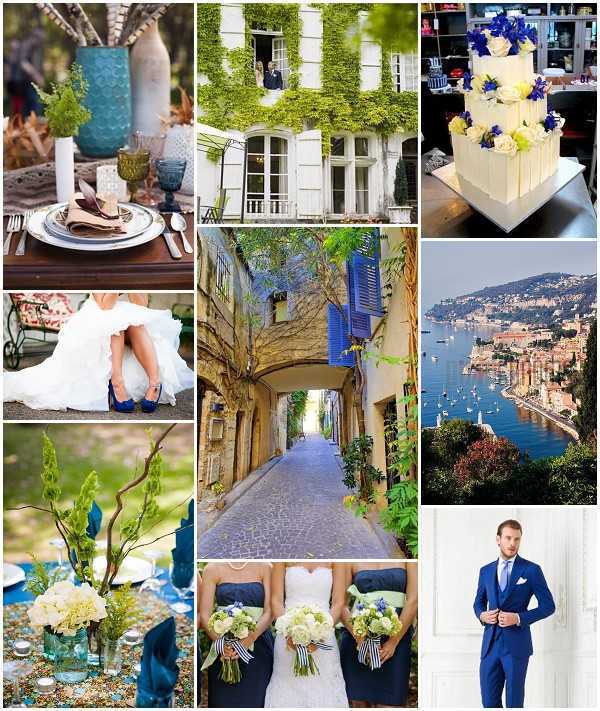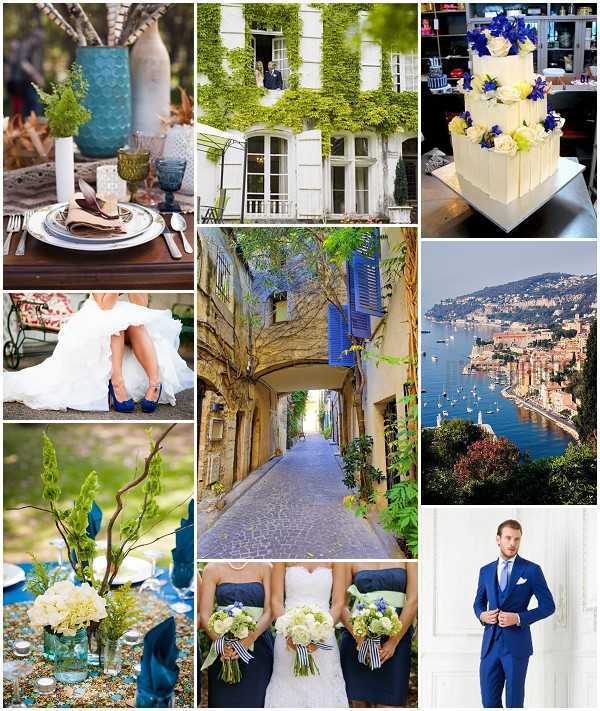 Place Setting: Image by lunaphoto via Ruffled Blog, Wedding Venue: Hitched,  Wedding Cake: Charlys Bakery, Shoes: Jessica Vogelsang Photography, Antibes: Pinterest, French Riviera: Jeremy Woodhouse,  Tablescape: Ryan C Jones via JoyCotton, Bride and Bridesmaids: The Knot, Groom: Blue Suit,
A closer look at the street in Antibes that provies the inspiration for this board and the beautiful tablescape that emulates the colour scheme.
Don't forget if you would like help creating your wedding style, email info@frenchweddingstyle with Inspire Me in the subject line and let me know your ideas so far.