With the mens final of Wimbledon today between Andy Murray and Roger Federer, in today's concise post I am taking the opportunity to look at a little tennis wedding inspiration.  Only really appealing to the tennis lovers, a tennis wedding theme allows the opportunity to personalise your wedding to your loves and hobbies, but a word of warning a fine line for this type of theme between tasteful and stylish to tennis scary.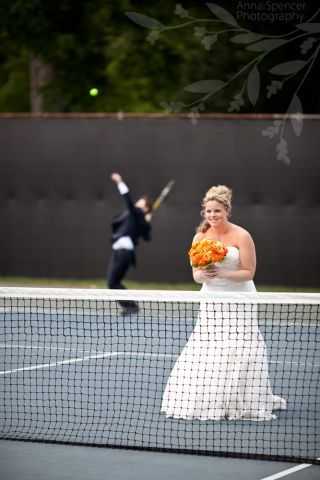 Anna and Spencer Photography
Wimbledon or Roland Garros is not available to everyone as their wedding location, but use your imagination and change a tennis court into your own private wedding cage.
Source
There are many fun way to take a tennis theme into your wedding design from wedding stationary, tennis wedding cake and I love the cute tennis cake pops.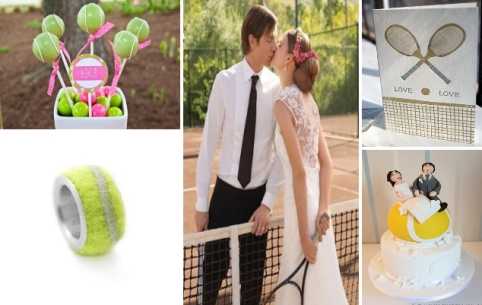 Tennis Cake Pop;  Tennis Wedding Photography; Tennis Stationary
Tennis Wedding Ring; Tennis Wedding Cake
When it comes to the catering not forgetting a ice cold Pimms and for a mouth watering range of chocolate dipped strawberries and other tasty treats Sheri's Berries.
Enjoy the match
Monique xx