Summer nights are here and whilst in Paris on your wedding or honeymoon, what better way to celebrate than with a dinner cruise along the River Seine.  This is the inspiration for today's wedding ideas board for a nautical glamour wedding theme ,adding gold to the traditional navy for that extra regal touch!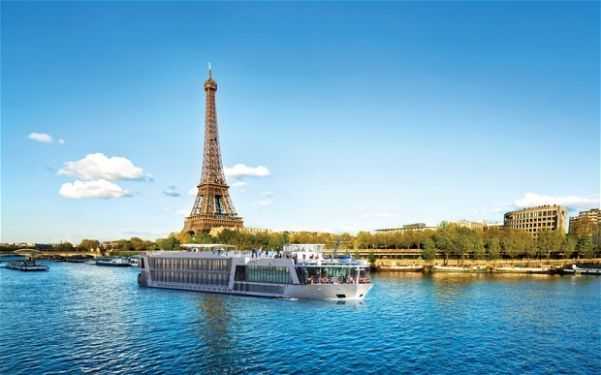 Credit:Telegraph
Of course the idea setting for a nautical glamour wedding style is actually onboard your own bridal cruise down the Seine for you and your guests.  However if this is not feasible, the key to a nautical glamour wedding style is a clean and crisp colour pallet with white as the base, navy as the main accent colour and then gold used sparingly for that ultra glamour touch.
For budget conscious brides use gold ribbon, gold confetti and don't forget a little sparkle goes a long way!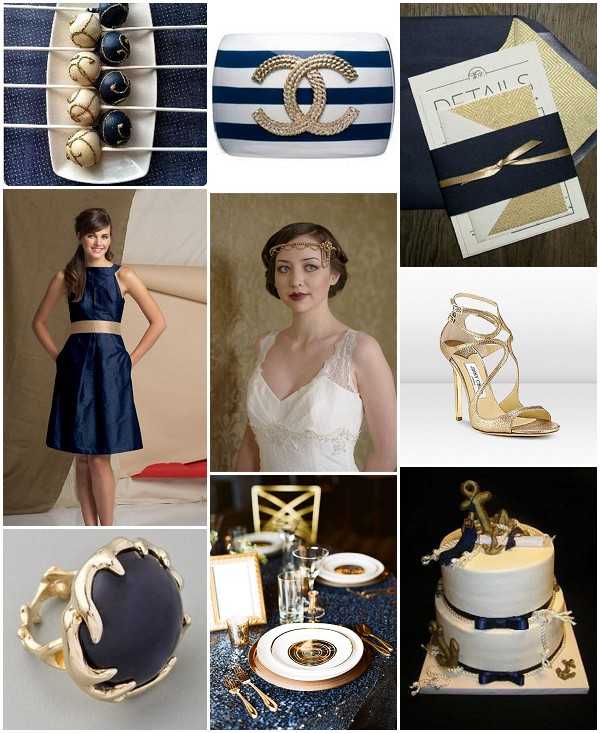 Cake Pops: NY Cake Pops, Bracelet: Chanel, Stationery: Tiffany Lane Handmade, Bridesmaid dress: Watters,  Bridal headpiece: Jo Barnes, Shoes: Jimmy Choo, Ring: House of Harlow, Table Setting: Melissa Schollaert Photography for Scheme Events, Cake: Cake Central,
The devil is in the detail with a closer look at adding gold bridal accessories and creating a gold, navy and white table theme.
Gold Bridal headdress: Photography Ria Mishaal for Jo Barnes, Table Setting: Melissa Schollaert Photography for Scheme Events,
If you would like to request a particular style or theme of inspiration board leave a comment below or email info@frenchweddingstyle.com