Are you planning a lace wedding theme or lace accents?  Fabienne Slater from Elian Concept Weddings & Events recently visited the City of Lace and the Plein les Yeux exhibition and shares her fabulous pictures and review of the exhibition.
Fabienne: "Part of my job as a destination wedding planner involves joint visits of French wedding venues with clients. Crossing the channel recently to do just that, I decided to make the most of my trip by stopping in Calais to visit the City of Lace and in particular the temporary exhibition "Plein les Yeux". After all part of my job is also to look for inspiration.  The exhibition is on until the 28th of April, so if you are travelling to France by car via Calais in the next few weeks, and like lace then make a short diversion and spend sometime there it is certainly worth a visit.
French Wedding Style – Photography © Elian Concept Weddings and Events
It is hard to translate the title of the exhibition: May be "A feast for the eyes" which is exactly what this fashion display is. Enlightening!
18th century inspired dresses – Christian Lacroix and Olliver Henry
You will be taken on a fashion trip over the centuries from historical garments to Chanel, Dior, Givenchy and more. The exhibition invites you to discover the link between fashion and the body, but what did strike me overall were the details. I could not get over the magnificence and splendor of the fabrics and embroideries. The creativity and skills in display are mind-blowing. There are also on show some cinema masterpieces like Scarlett O'Hara's dress from Gone with the Winds and Lola Montes's wedding dress.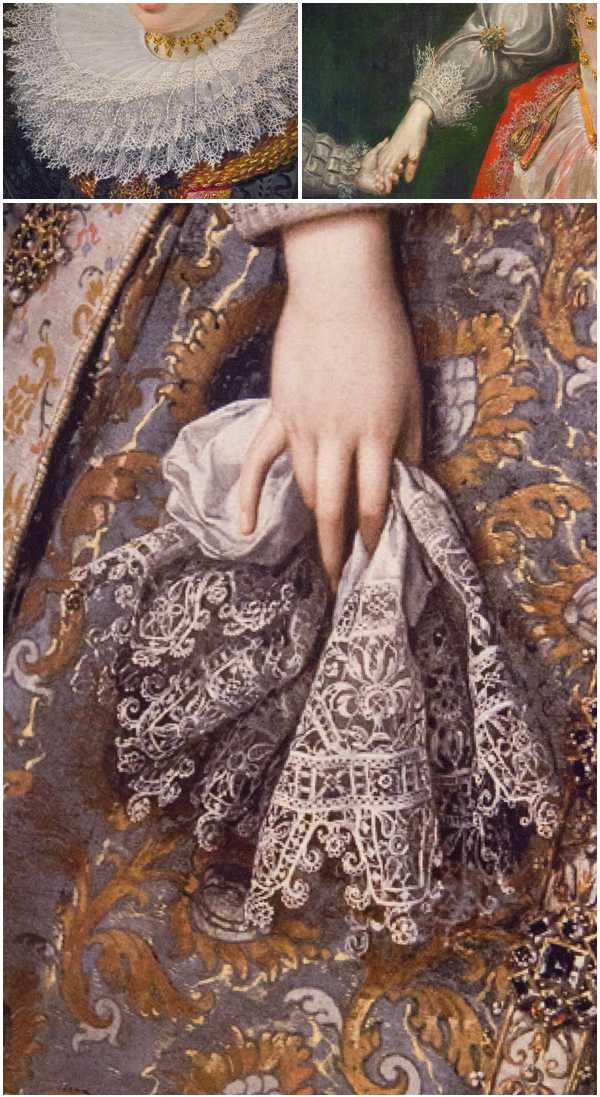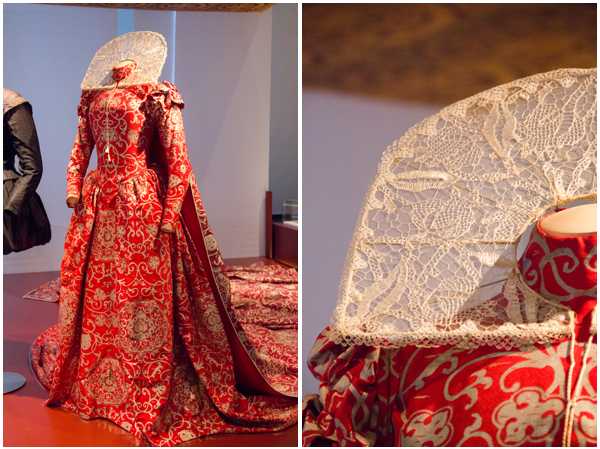 Isabelle Adjani's dress in La Reine Margot
Details of Olliver Henry inspired 16th & 17th dresses
Lady McBeth's dress by Thierry Mugler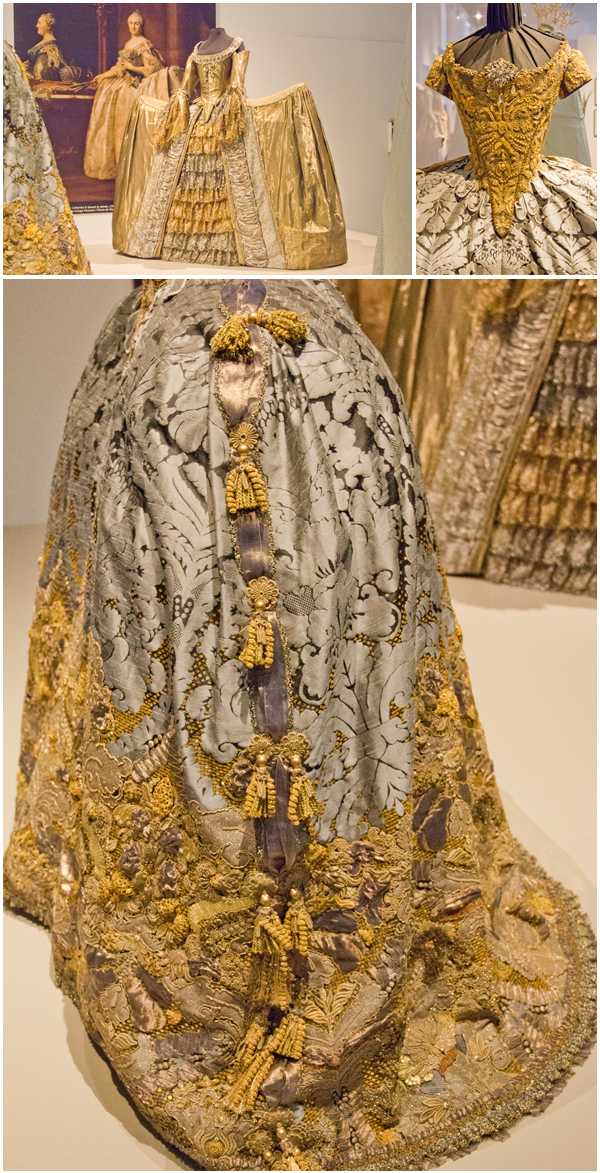 18th century inspired dress details
Olliver Henry -18th century inspired dress
Costume from 1954 ballet Oberon
Chantilly lace corsets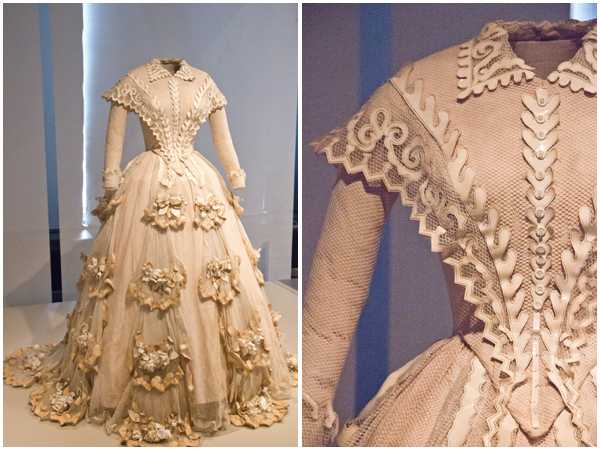 Martine Carol's wedding dress in Lola Montes
Thierry Mugler – Fall collection 1993-1994
Givenchy – Evening dress 2007 Sring/Summer collection
Givenchy-Cocktail dress 2008 Spring/Summer collection
Incredible On Aura Tout Vu 2011 fall/winter dress
Christian Dior – 2012 Spring/Summer collection
High-end Calais lace is exported worldwide and no wonder that Kate Middleton the Duchess of Cambridge chose it for her wedding dress.
The museum is located in the heart of Calais's  historic lace making district and also houses a shop Quai des Dentelles where you can find all sorts of lace related items and gifts, perfect for a lace theme wedding. Enjoy it!"
Thank you to Fabienne for sharing the absolutely stunning lace creations.  It would be hard to choose a favourite but the Givenchy-Cocktail dress and it is red, is just magnifique!
Are you planning a trip to France?  Have you recently visited an exhibition, venue or area and could provide a pictorial review that would be of interest to everyone on the blog?  If so get in touch.