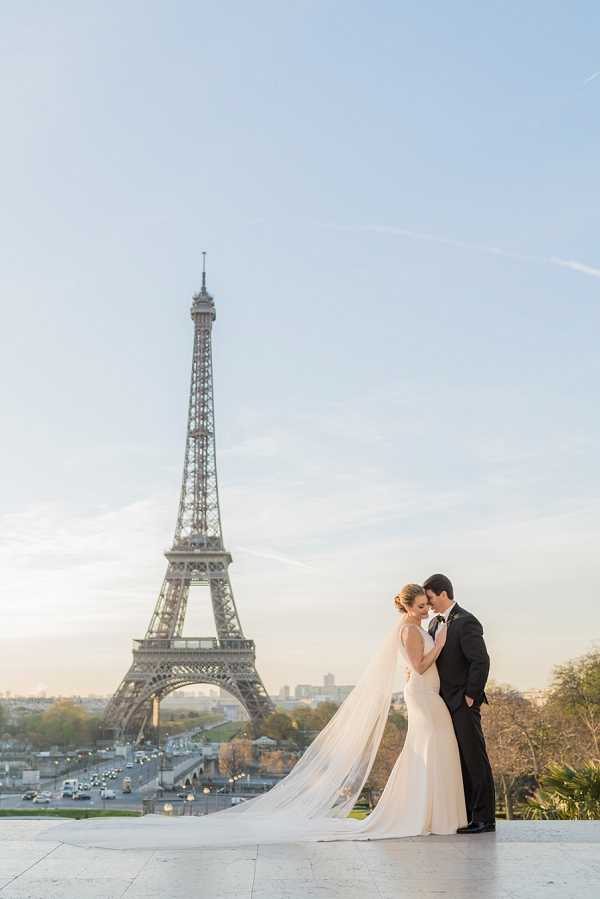 Happy hump day lovelies! We are kicking off November with 10 of the coolest Paris wedding venues.
So you've decided Paris is where you'll tie the knot but now where do you begin? To help you in your early planning stages we have created a selection of the coolest Paris wedding venues perfect for creating that "je ne sais quoi" that will have your guests reminiscing for years to come.
At the very start of this comprehensive list is L'Hotel, conveniently situated this endearing hotel is 2,300 feet from The Louvre Museum, while Orsay Museum and Notre Dame Cathedral are just a 15-minute walk from the property…
We cannot think of anything more romantic than celebrating your wedding day in the 'City of Love' and the magical surroundings of L'Hotel. From Michelin starred menus and alluring interiors to the charming cobbled streets of Saint Germain-des-Prés, L'Hotel is a wedding venue unlike any other.
The L'Hotel team are on hand to help you plan your wedding celebration and work with a host of local preferred suppliers to ensure that every last detail of your special day is exactly as you dreamt it would be, but you can always host your wedding on your own.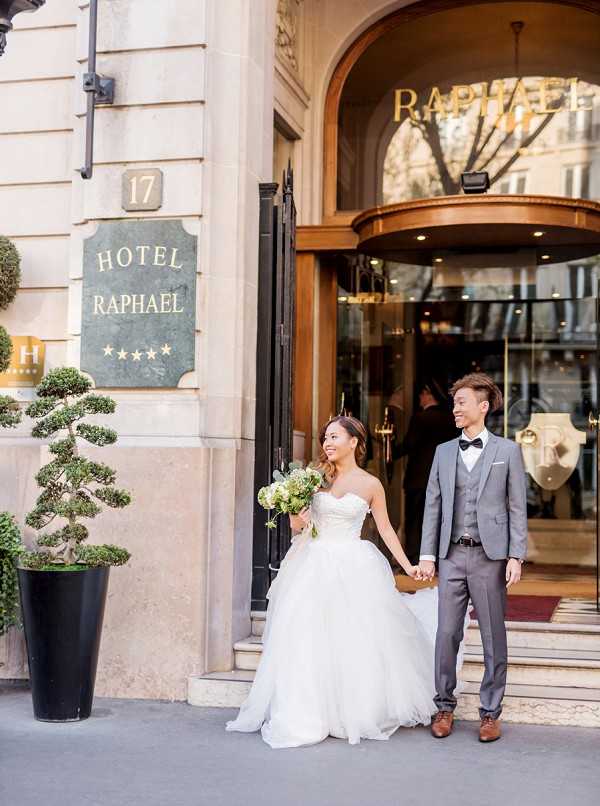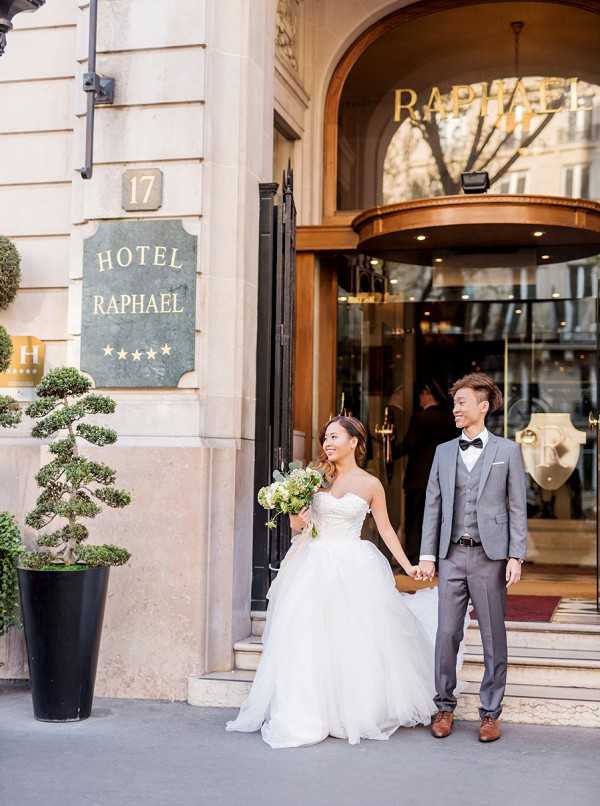 We love the idea of exploring Paris for the first time with your one and only to celebrate your love for each other, we can only imagine the wonderful memories that would be created. So why not start your adventure at the unique five-star Hotel Raphael near the Arc de Triomphe and follow in the footsteps of the world's most glamorous stars. The Raphael offers quintessentially French luxury perfect for your celebration. For inspiration check out this gorgeous destination Hong Kong To Paris Hotel Raphael Elopement.
From your ceremony in its exterior gardens, to the elegant interior salons, the Royal Pavilion organises all the stages of your wedding reception or engagement. The terraces overlooking the lake of Bois de Boulogne are at your disposal for your cocktails or fireworks.
Here's what wedding planners So Special Events had to say about the venue: "I often visit chateaus and villas in Paris and Provence, but this venue definitely stands out. First of all, it's beautiful and will suit perfectly both winter and summer weddings in a royal style. Secondly, it is easily accessible by taxi (5 to 10 minutes from central Paris). Thirdly, your reception can last till 4am without any decibel restrictions, which is not always the case in other Parisian venues (especially hotels). To be honest, I love Pavillon Royal so much that I could keep talking about it for hours."
This is a venue like no other, Yachts de Paris is for you if you are looking for an utterly unique experience for you and your guests just like Erica and Coty did for their intimate Spring wedding in Paris.
"Every event is unique: for over 20 years, our team of enthusiasts has placed the renowned expertise of our 33 sectors at your service. Our know-how is dedicated to the success of all your ideas. Come on board with us on our 8 yachts and private rooms along the banks of the Seine."
Just steps from the Champs-Elysées, with private terraces with commanding Paris city views and Michelin-awarded dining the Four Seasons Hotel George V, Paris redefines luxury in the City of Light! Not only does this venue ooze luxury but it is also perfectly situated for exploring the city! For inspiration check out the super romantic surprise engagement proposal from Josh Flagg in Paris!
In the 6th district of Paris, this mythical restaurant with gastronomic cuisine has been overlooking the Seine River since 1766. If you're looking for classic Parisian style then look no further than this historic eatery. For some beautiful wedding inspiration check out Terri and Simon's classic Paris style destination wedding full of pretty details including delicious Laduree Macarons and planned by the lovely ladies at Fete in France.
The Hotel West End is a boutique hotel offering all the comfort of a luxury hotel, in a quiet French-style setting. The balconies on some of the floors even have surprise views you won't want to miss!
Close to the hotel, you will discover the Arc de Triomphe, Grand Palais and Théâtre des Champs Elysées. You can also walk to the Louvre, Eiffel Tower, Place de la Concorde, Tuileries Gardens and the banks of the Seine for a boat cruise on the river or a cruise from the alternative stag and hen-dos.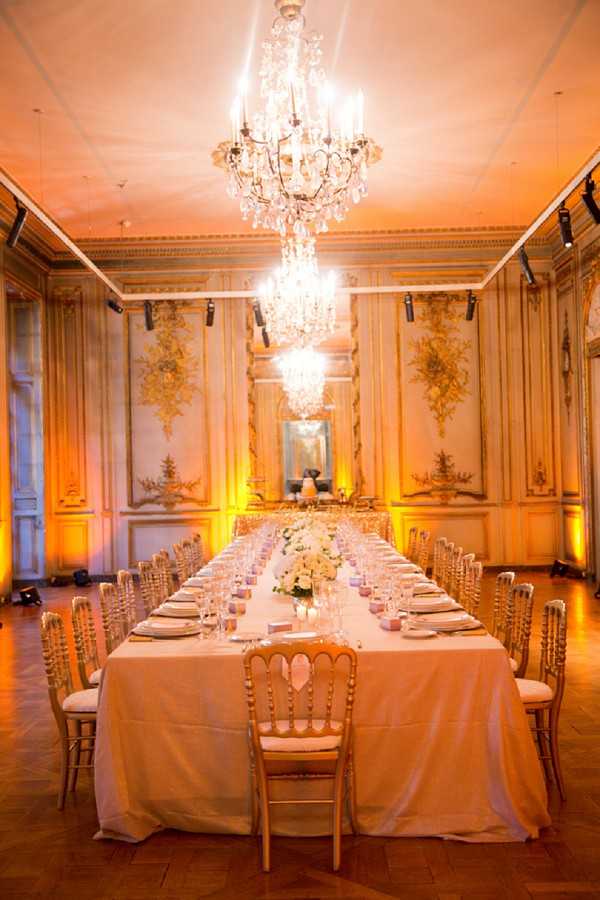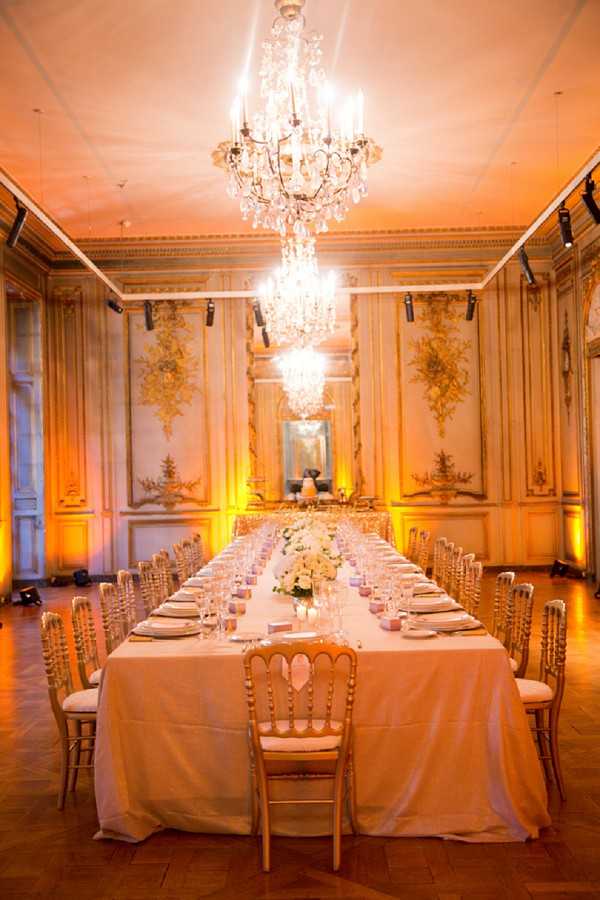 The Mona Bismarck American Center is an elegant 19th-century Parisian townhouse comprising three stories and overlooking the Eiffel Tower and a spacious private garden. The airy, light-filled rooms offer intricate and lavish moldings, classic parquet floors, stately mantle pieces with grand mirrors and many other original details, which provide an atmosphere of old-world beauty, grace and sophistication. To see more of this Parisian venue check out this luxury destination wedding in Paris, captured by talented photographer LE SECRET D'AUDREY.
Located in the heart of the 9th arrondissement you will find the stylish Hotel Providence which personifies a typical Parisian atmosphere. With cosy fire places, architectural details, hardwood floors and marble mosaics this boutique hotel has everything you would expect of a hotel in the heart of Paris. The best part is you only need to leave your uniquely decorated room and head to the rooftop for picture post card views of the Paris rooftops and Montmartre.
And there we have it, our selection of some of the coolest Paris wedding venues, we hope we have shown you a few locations you may not have heard of before from this wonderful city. Are you planning your own destination wedding in Paris? If so we'd love to hear your thoughts on this post or maybe some venues we haven't highlighted, just let us know in the comments section below…