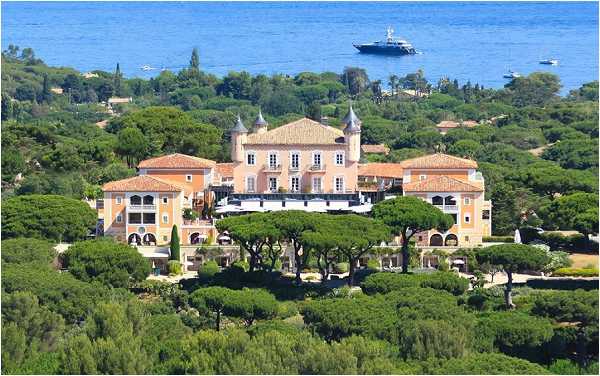 There are so many stunning wedding locations in France and across the South of France, but today luxury wedding planner of high profile weddings Aimee Dunne Weddings & Events is sharing her Top 5 Wedding Venues in St Tropez.
If you are loving the South of France you can find more real weddings from the area here.
Top 5 Wedding Venues in St Tropez
St Tropez is a dream wedding location for many reasons, just the name exudes sophistication. Gorgeous beaches, stunning backdrops and beautiful countryside all make St Tropez a sought after wedding destination. The area benefits from some exceptional venues, meeting the needs of its high class visitors, from hotels, chateâus, vineyards and beach front locations. Here are just some of my favourite venues.
Hotel Villa Belrose
Image from SLH
Villa Belrose is a striking property perched on the hills of Gassin, overlooking the bay of St Tropez. The grand but welcoming entrance is perfect for any bride and you can't help but relax on arrival with exceptional levels of service. The hotel boasts gourmet cuisine in a setting which is second to none, along with a spectacular pool and private spa offering breathtaking views. Perfect for some relaxed and private pre wedding pampering.
Hotel Villa Belrose Website click here
Château de la Messardière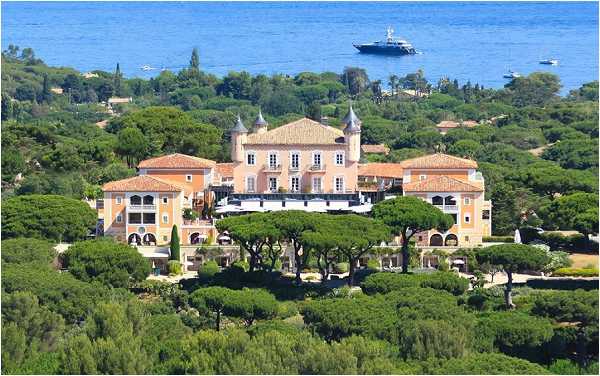 Image from Zankyou
Image from The Knot
In the Var region covering both Provence and the French Riviera, is the magical 19th century 5 star palace of Château de la Messardière. The Château sits in a magnificent location, with 25 acres of stunning grounds, panoramic views of St Tropez and close to Pampelonne beaches, the perfect wedding backdrop. The hotel is also the largest in St Tropez with 117 rooms, 57 of which are suites, offering guests luxury accommodation along with a stunning spa and gourmet cuisine.
Chateau de la Massardiere website click here
Hôtel Sezz St Tropez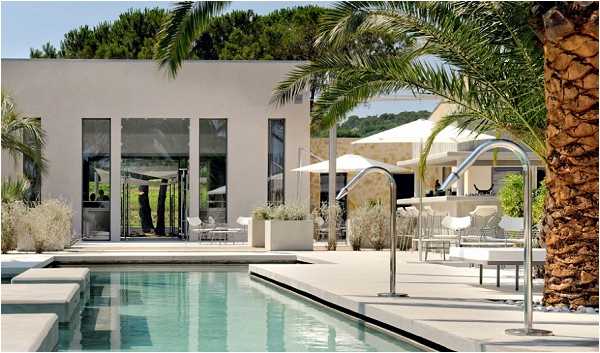 Images from DesignHotel
 If you're looking for a more contemporary location for your wedding, the Hôtel Sezz offers a modern luxury setting. Located on the Route des Salins and part of the design hotel group, it is the second Hôtel Sezz, the first being in Paris. The hotel has a light and airy, clean beach front feel, whilst also managing to have an inviting and relaxed ambience about it. The property is designed around the main pool, surrounded by lush greenery and white washed walls. Exclusive use of the hotel would allow for the perfect setting for a private wedding, the pool being a fabulous main focal point for the reception.
 Hotel Sezz St Tropez website click here

Château St Tropez
Image from CasolVillasFrance
The perfect location for a romantic St Tropez wedding, Château St Tropez is an impressive fairytale residence. The exclusive property is just a stone's throw from central St Tropez, yet is set in magnificent private grounds covering 3,750 square metres. One of the most exclusive properties in St Tropez, it has had many famous visitors. For a private wedding it offers the exclusivity of your own private property, yet all the luxuries of a 5 star hotel, in the most stunning setting.
Chateau St Tropez website click here
Le Beauvallon
The epitome of luxury, Le Beauvallon is a magnificent private residence and estate overlooking the bay of St Tropez. One of the original Belle Époque palaces on the French Riviera, the property has been completely redesigned with 44 rooms including the Sky Pad penthouse which has floor to ceiling glass windows and unspoiled views of St Tropez, its own ballroom, beach club and of course helipad.
Le Beauvallon website click here
Thank you to Aimee Dunne Weddings & Events for putting together this feature and to find out more about Aimee's services visit her website.
Save
Save