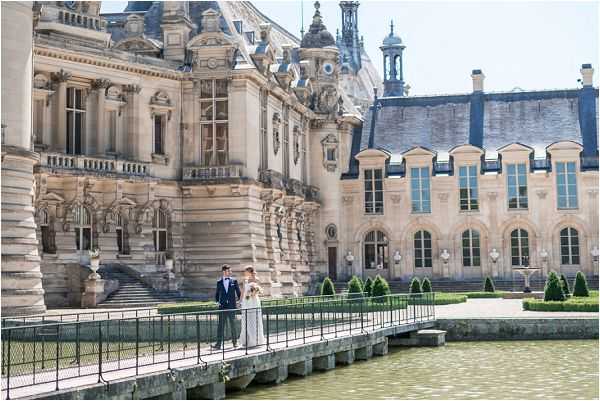 Let's suspend reality and head off to a dream world with a romantic elopement at Chateau de Chantilly in France.  Château de Chantilly is not only a must-visit museum and park, but also a splendid location for your destination wedding or an intimate elopement in France. It is located 40 minutes away from Paris and is easily accessible.
Today's inspiration is brought to you by planner Katerina Meyvial and her team.
"My team and I are in love with historical locations and castles, and we would like to share our passion with our international couples. Chateau de Chantilly is not the first location couples think about when they want to organise their elopement in Paris, but it is definitely a place that should be considered if you love castles.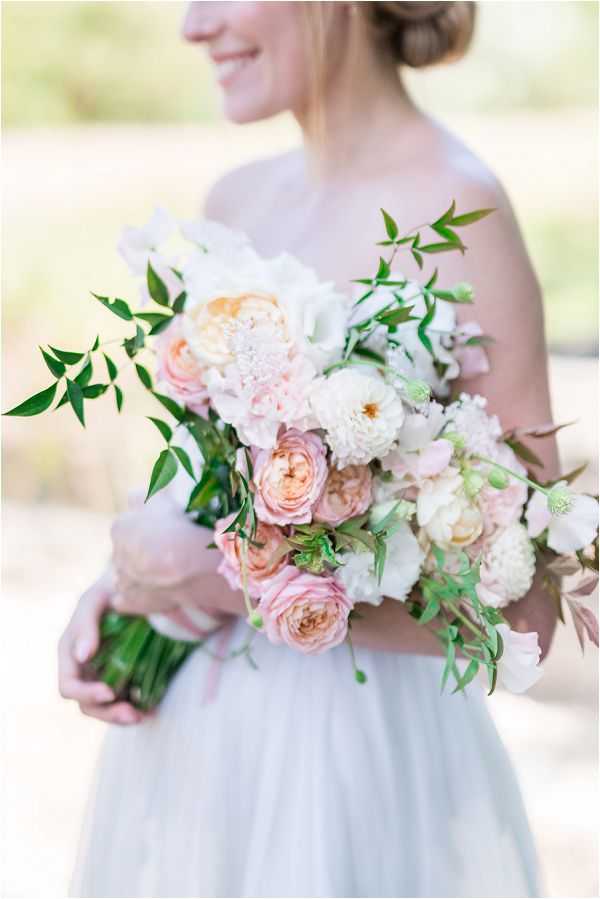 Our muse, beautiful Renee, a LIDO dancer, and her partner Antoine, have inspired us to create a romantic and dreamy story that fits the castle's ambiance. We loved a beautiful Versailles dress by Alexandre Docquin, a Parisian wedding gown designer.  It fit the décor perfectly and Renee was wearing it like a princess. Contrary to traditional princess dresses, Versailles was light and airy, it wasn't heavy to wear and didn't restrict the movement, Renee could even dance freely.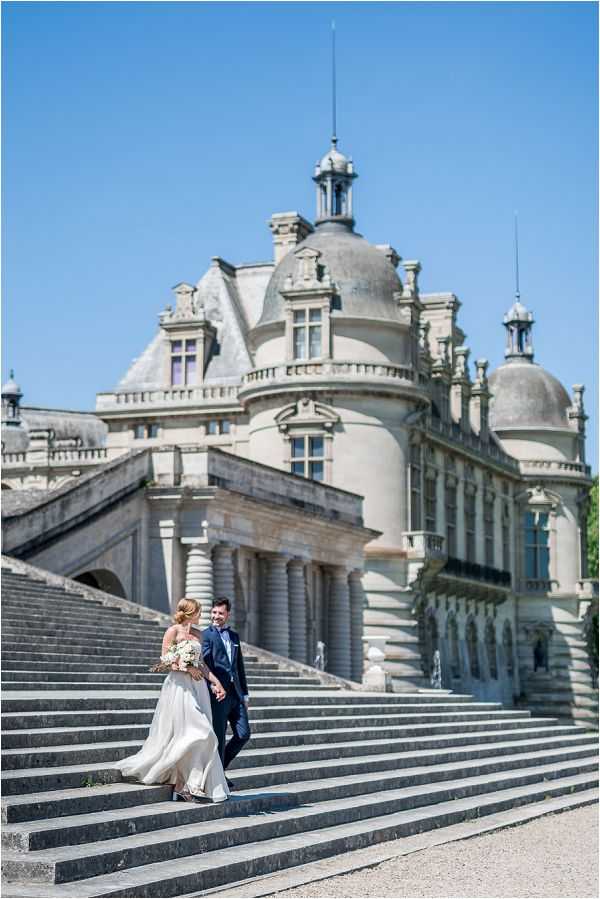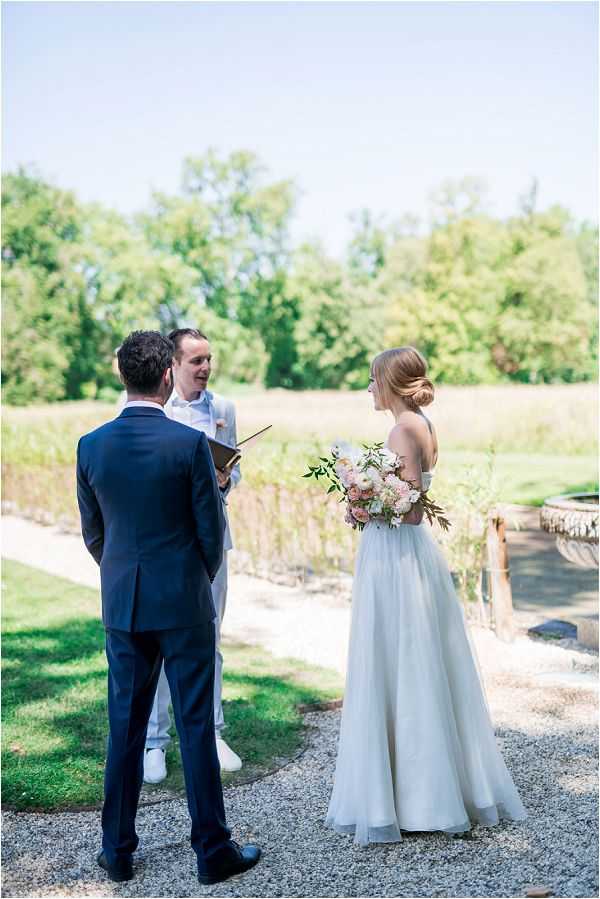 When we have been choosing colours and flowers for the bouquet, we were obviously inspired by Renee's ginger hair. The choice of colours was hence quickly made. Slightly deconstructed, the bouquet by Poeme fleuriste added the touch of lightness and airiness to the look.
To finish off the look, we have added delicate diamond earrings by Compagnie des gemmes, that gave a little sparkle and highlighted Renee's face. The rose gold diamond ring was absolutely stunning too and looked perfectly on Renees sun-kissed skin. After years of dominance of the white gold jewellery, rose and yellow gold jewellery is actually coming back to fashion.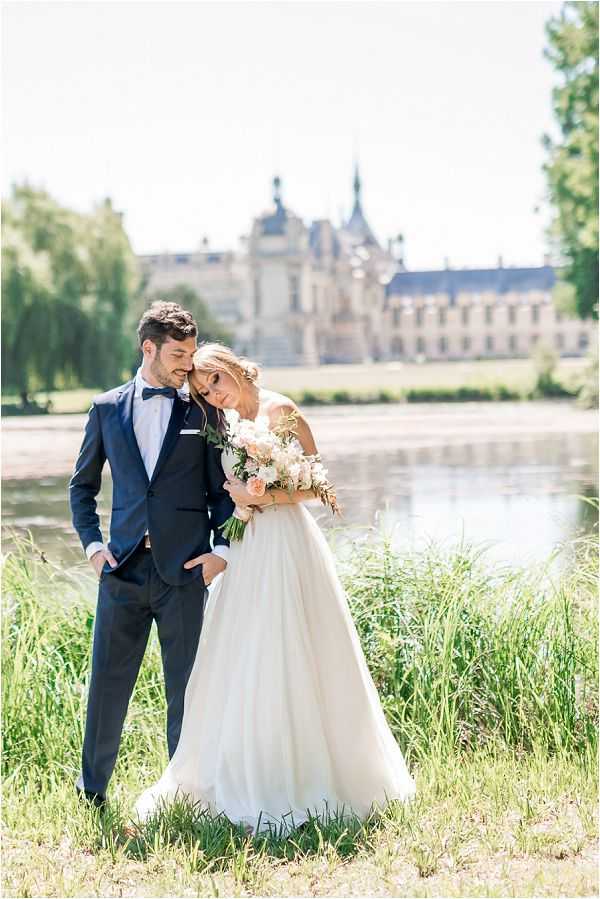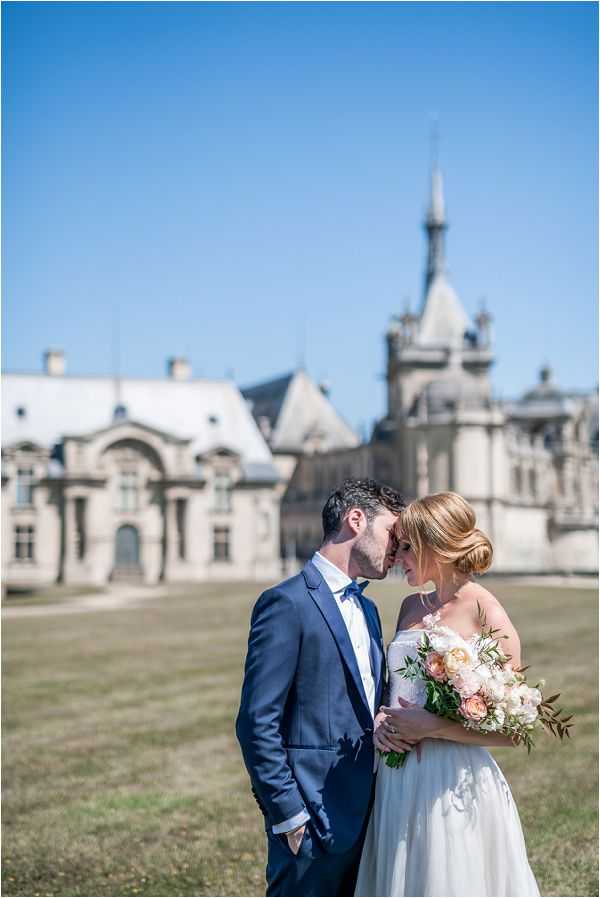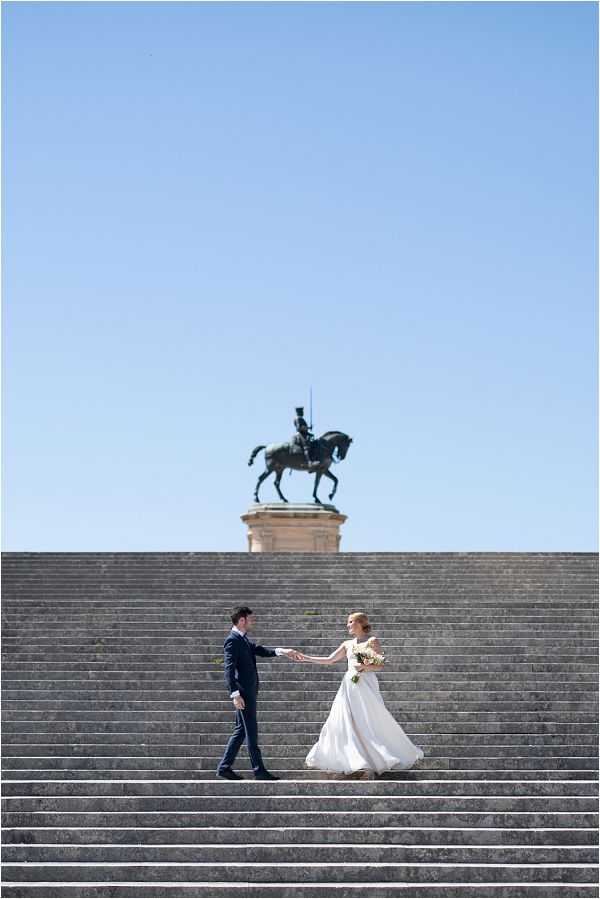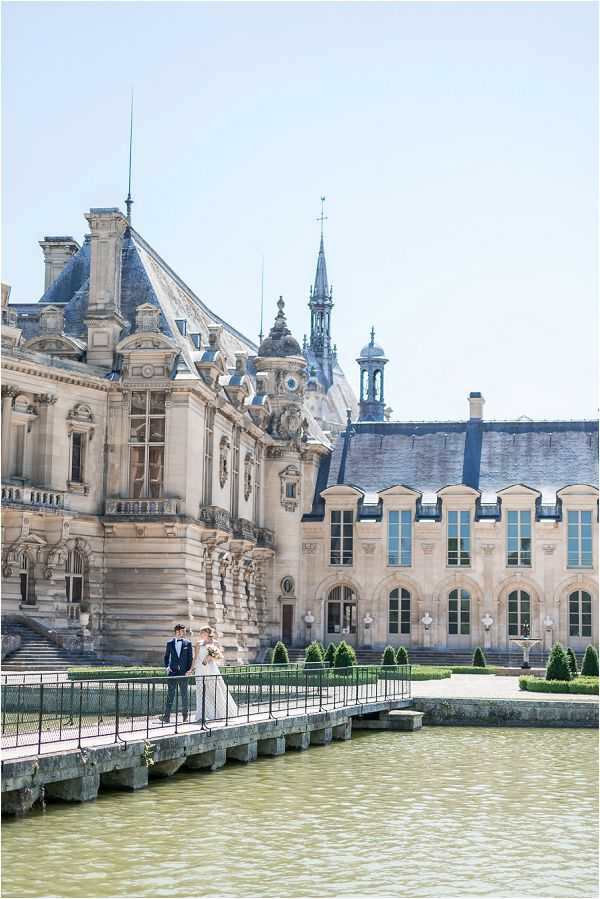 Having all details telling the same story is crucial when planning the wedding, even if it is a small elopement for two. Our hand-written love letter by Letter blooms matched the general romantic and chateau-inspired theme. And of course, there is no celebration without champagne! Vintage 2013 by Nomine Renard is a cuvée worthy the importance of the occasion."
Romantic Elopement at Chateau de Chantilly Snapshot
Romantic Elopement at Chateau de Chantilly Vendors
Venue – Château de Chantilly | Planning & styling – Katerina Meyvial | Celebrant – The Parisian celebrant | Photography  – Cedric Klein | Video – Guerin Films |  Beauty – Onorina Jomir |  Florist – Poeme fleuriste | Dress – Docquin Paris | Suit – Chris Von Martial | Jewellery – Compagnie des gemmes | Stationary – Letter blooms |  Champagne – Nomine Renard