It's Friday which means the weekend is upon us, but before you dash off to have some fun, we have for you today a guide to your destination wedding in the Loire Valley. For those of you who aren't aware of the Loire Valley, it's located in central France and is famous for it's vineyards and of course it's many beautiful Chateaux built by kings and French nobility not wanting to be to far from Paris.
Classified as a UNESCO world heritage site the Loire Valley boast 100's of different chateaux including Chenonceau, Blois, Chambord and of course Château d'Ussé which claims the title of Sleeping Beauty's Castle as it was the inspiration for the tale of Sleeping Beauty. So if your looking for rich culture, stunning architecture, fine dining and a climate that is similar to southern France you can't go wrong with looking at a destination wedding in Loire Valley!
Now that you know a little more about the Loire Valley how about we give you a bit of inspiration for your destination wedding in this lovely region of France…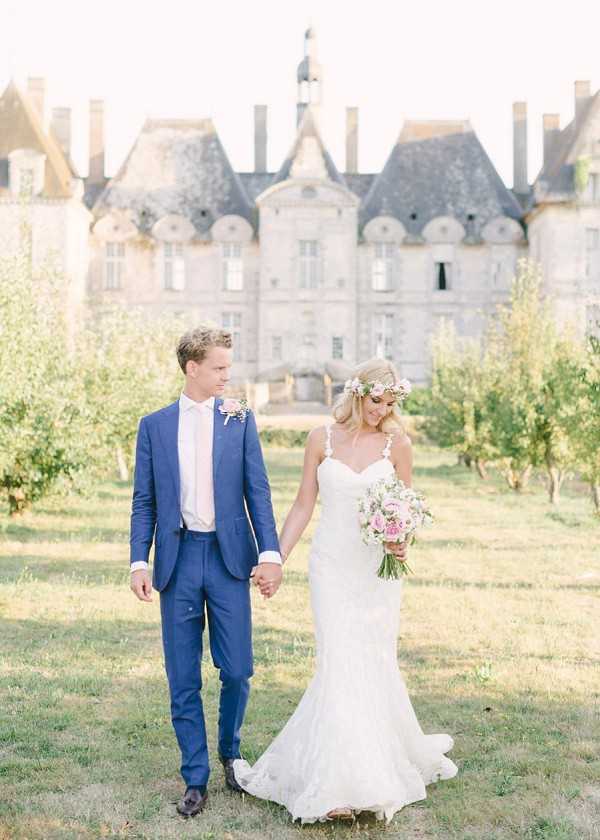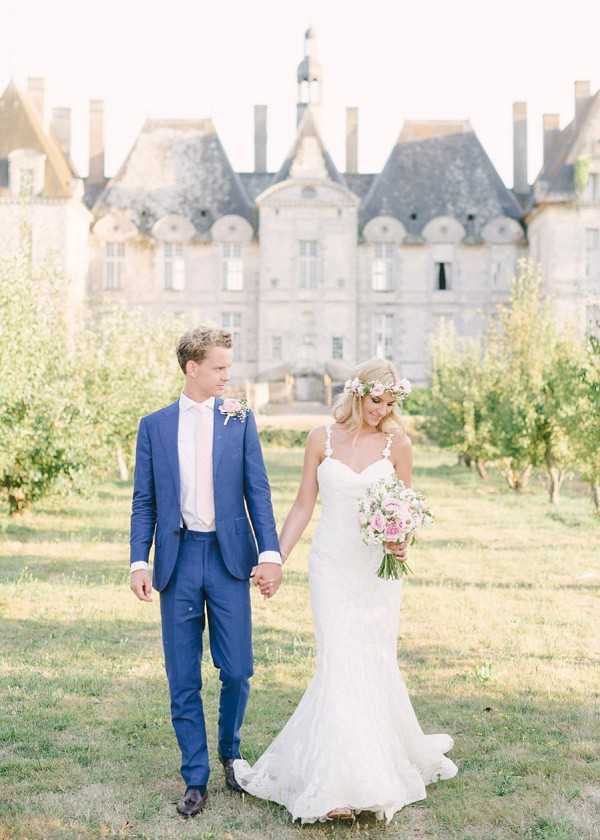 As we've mentioned the Loire Valley is full of Chateaux and getting married in one can be an amazing experience as Alex and Lisa experienced in their fairytale French Chateau de Saint Loup wedding.
A beautiful chateau in southern Loire Valley, stunning French summer sunshine, gorgeous flowers, your dream dress and all your family, friends and loved ones will make for a day you will never forget. I'm sure you will agree that a Chateau wedding in France is just idyllic and if your struggling to pick the perfect Chateau for you why not have a look through our directory of Loire Valley venues.
That wedding was simply beautiful and really shows off how amazing a Chateau wedding can be however what if you're wanting a more relaxed style of wedding? Well you're in luck, our next stop in the guide is the Maine-et-Loire department of the Loire Valley.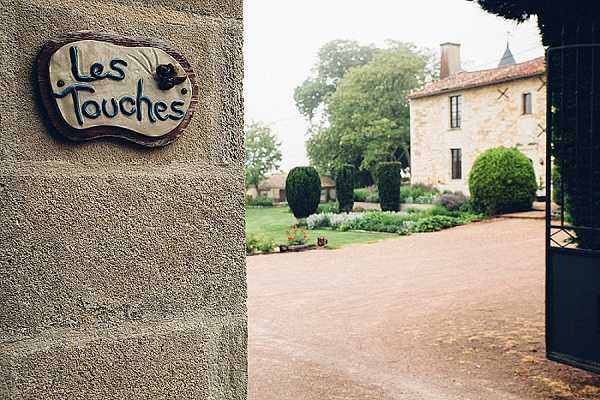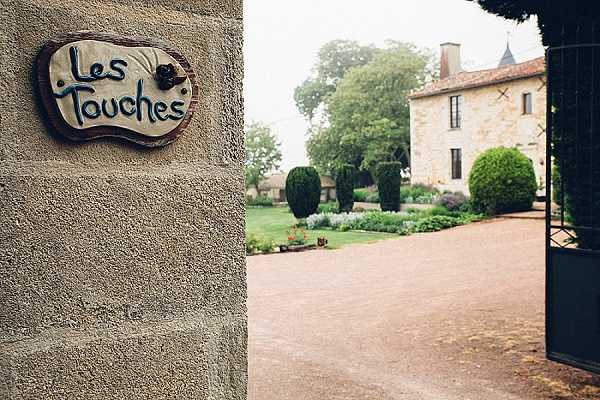 Caroline and Jonathan planned their lovely relaxed DIY home wedding in France from London by asking family and friends for favours and chose Caroline's parents home as their venue as it held very special memories to them both and was also owned by her grandparents as well.
Creating a DIY wedding is by no means an easy task, especially when your doing it in another country however Caroline and Jonathan have made it look easy. They stuck to local vendors who were happy to help and the local vineyard even went so far as to personalise the labels for them.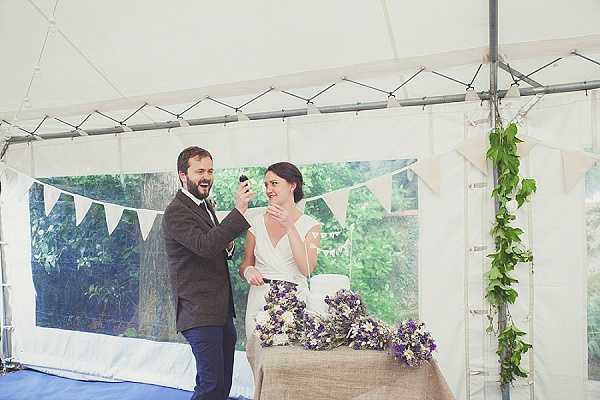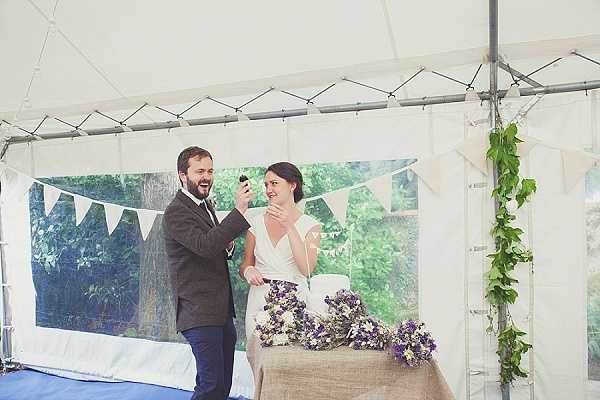 Next up we're heading west of Blois and the Loire river to the small commune of Huisseau-sur-Cosson for a spot of vintage glamour.
Combining 1930's glamour and the beauty of a Chateau creates images that are timeless and utterly romantic as you will see in this Jenny Packham dress for the Loire Valley wedding of Kate and Craig.
When marrying the elegance of a stunning French Chateau and a 1930's theme you'll certainly want your day capturing by one of the many wonderful photographers that cover France. If your struggling or don't know where to start fear not as we have a directory of brilliant photographers who cover the Loire Valley and will certainly ensure your memories last a lifetime.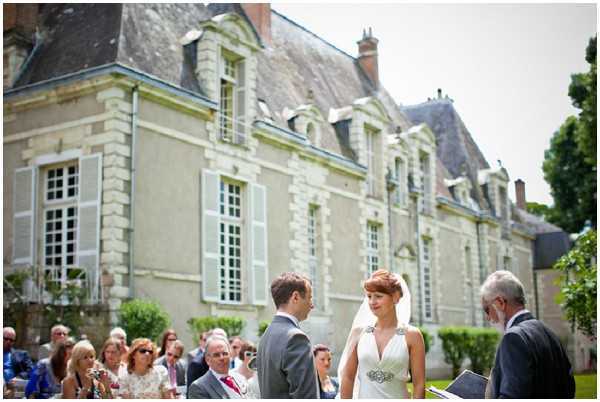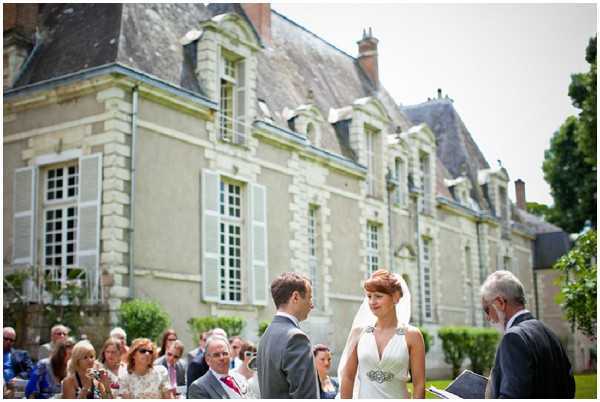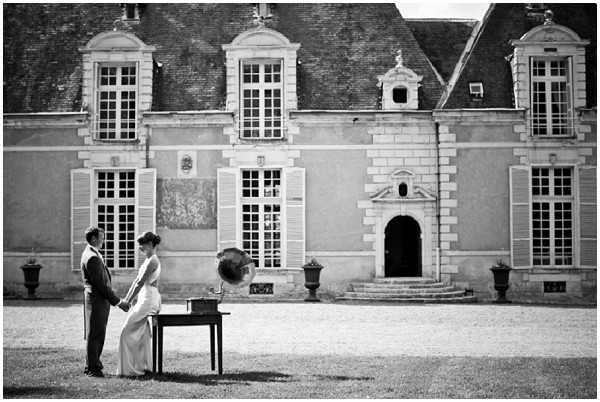 We have a recurring theme here in the guide and that's Chateaux, which if we're honest is no surprise for the Loire Valley and were heading back out into the countryside to the beautiful village of Abilly for our next stop.
Summer in the Loire Valley is just beautiful, clear blue skies, hot sunny days and warm evenings that make it the perfect destination for an outdoor wedding as you can see from Adam and Nicky's real life summer wedding in Loire Valley.
Choosing the right venue can be difficult at times however once you have ticked that off your list you can get down to the nitty-gritty of truly making the venue a representation of the two of you and your love for each other which can be so much fun. From choosing the right centerpieces, the food or guests favours to choosing the right acts to hire to entertain yourselves and your guests late into the night. For recommendations on entertainment in the Loire Valley why not swing by our directory here to find the right act for you.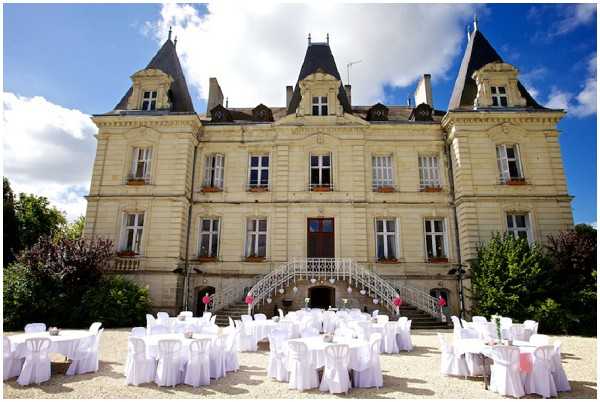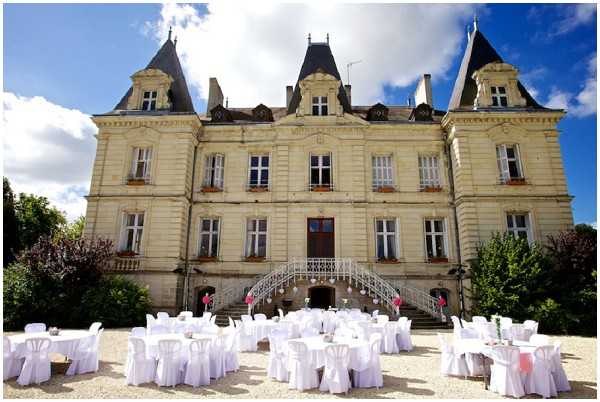 The final stop in our guide to your destination wedding in Loire Valley takes us to Angers for a lakeside Chateau.
This location has everything you need for that perfect outdoor French Chateau wedding, glorious French summer sun, an elegant Chateau next to a lake and an island on the lake where you can hold your ceremony, how gorgeous does that sound! Just take a look at this summer Chateau de la Beuvrière wedding to get your creative juices flowing.
With a location like this in the Loire Valley it's no wonder so many people head to this wonderful area of France to get married. So if you're one of those people thinking of heading here we would definitely recommend looking into hiring a videographer to capture even more of your special day, after all you've got a beautiful venue and all your loved ones around you we think it would be the icing on the cake to have a film of your day too!
So there you have it, the beauty and absolute splendor of the Loire Valley, from DIY countryside weddings to fabulous fairytale Chateaux we think this lovely area of central France has qualities to suit any destination wedding needs! And in case your wondering what venue to choose, which photographer covers the area or even who could do your make-up, don't worry our directory for Loire Valley vendors has you covered! So until we see your wedding here on FWS happy planning.