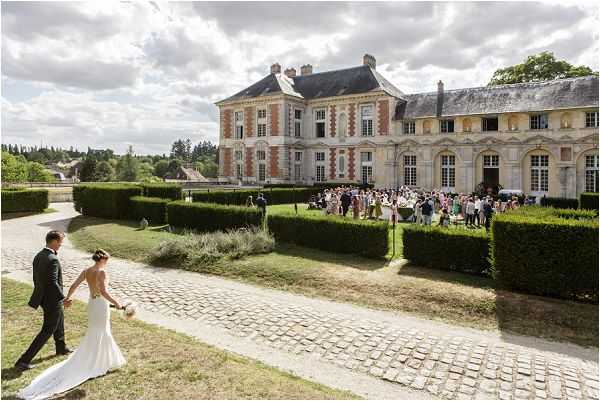 When it comes to searching for the most romantic of wedding venues, today's couple Caroline and Christian's certainly found theirs when they booked their Chateau de Vallery wedding, just 1 hour from Paris.   With Burgundy being so close to Paris complete with international travel with airports and EuroStar, it is such an accessible and stunning location for a destination wedding.
Our couple Caroline and Christian, and their closest guests took possession of the halls and 28 rooms of the château on a Thursday in August 2019. On the eve of the wedding was planned a Grands Crus wine tasting in the medieval cellars of the chateau followed by a 40-cover meal served in the Salle des Tentures, on the first floor of the Renaissance part of the estate.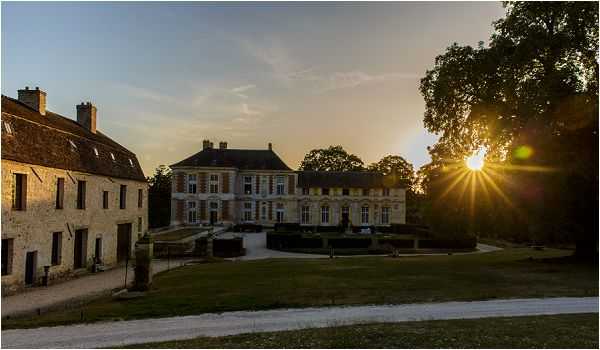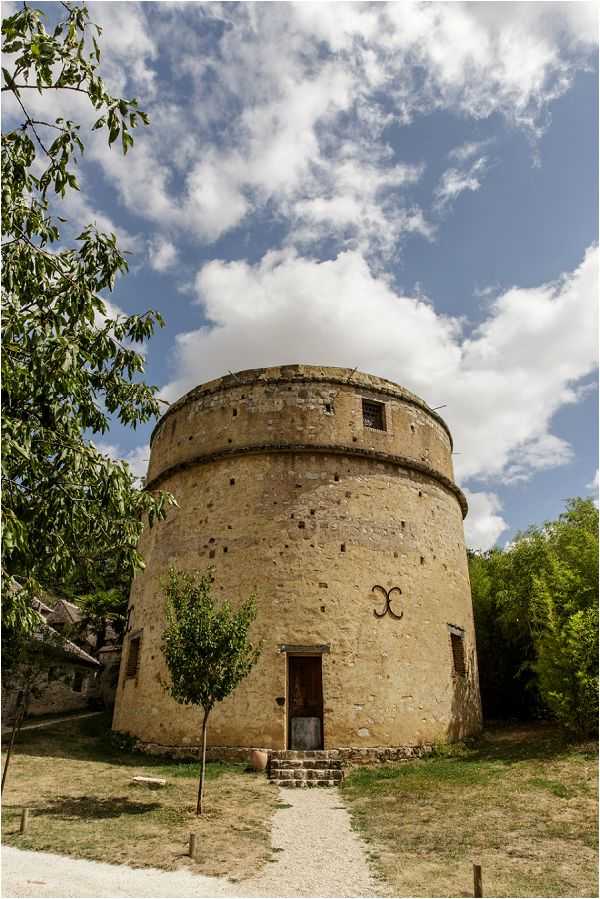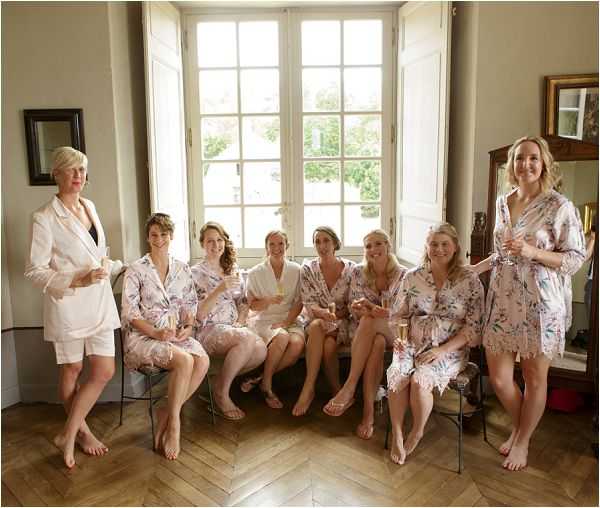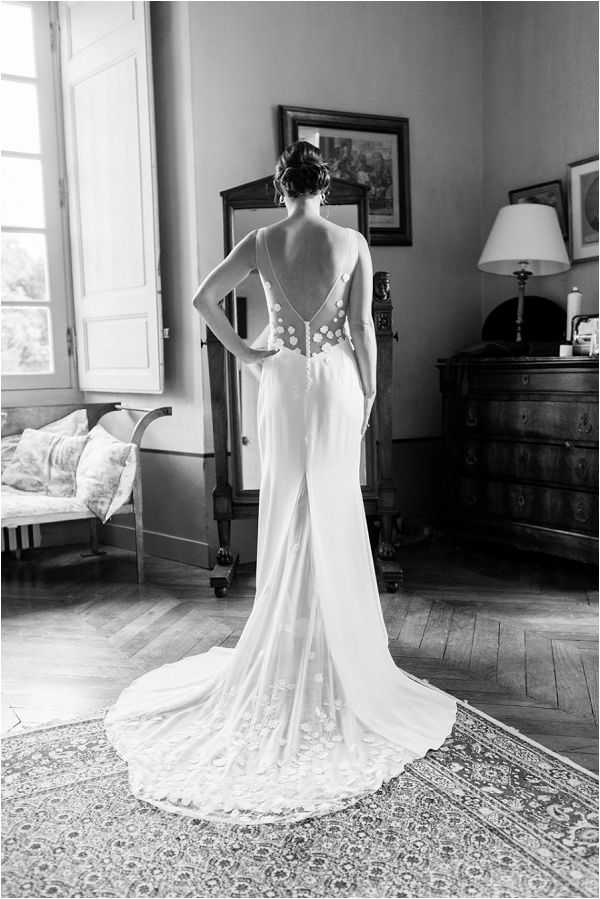 The next day, on the eve of their wedding, the bride and groom and their guests met in the large rooms of the chateau for breakfast. Afterward, they discovered the Oriental Pavilion for a generous brunch followed by a mechoui. This other large room, with its oriental perfumes, is nestled in the 12th-century ramparts and overlooks the estate. The afternoon and evening of this Friday took place in the Pavilion and its extended swimming pool, with a DJ and a saxophonist, both very talented.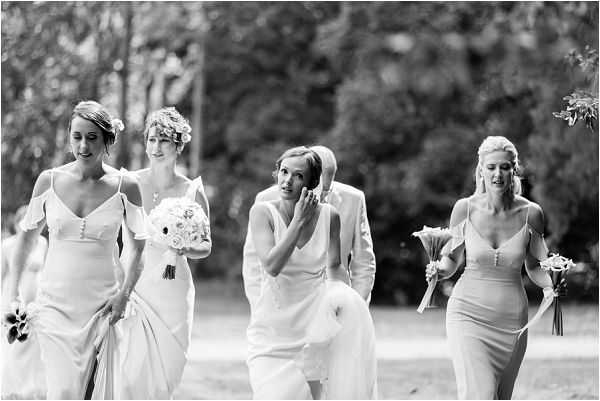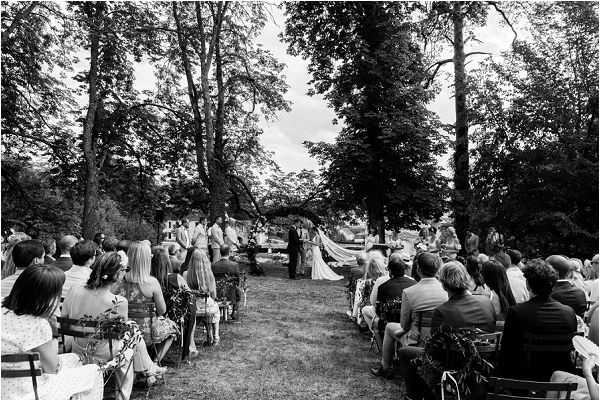 Finally, D-Day came at the end of the second night spent in this citadel of Princesses and Princes of Condé. The wedding-planner had organized everything perfectly thanks to the numerous information provided by Chateau de Vallery beforehand, such as the plans of the domain, the bedrooms, the interactive table plans, etc. The bride and groom joined the entire procession of guests for the ceremony that took place at the edge of the forest. Bucolic decoration and garden chairs had been installed beforehand and one of Caroline and Christian's best friends officiated. An original and delicious cocktail was then served in the park and the Grande Galerie of the Renaissance chateau. This room remains the heart of the estate, built in 1550 by the architect of the Louvre square courtyard, Pierre Lescot.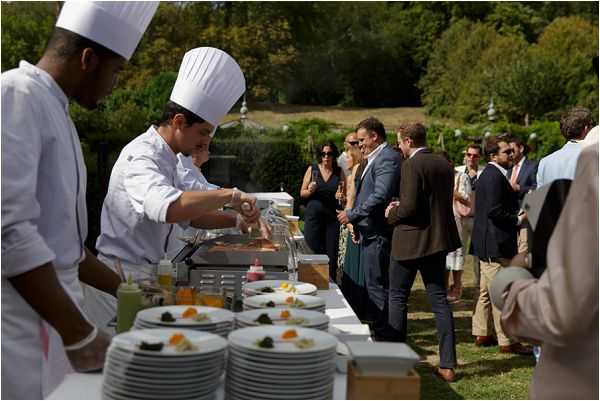 At the end of the cocktail party, the wedding dinner was announced in the Music Room. This other large room – the fourth – is made up of several pavilions in the spirit of the "Menus Plaisirs" initiated by le Roi Soleil. At the end of the meal, a surprise prepared by Christian awaited the young bride in the park lit by a thousand torches: a magnificent firework display set at 180°, from the medieval postern to the Arbour with curtains of Bengal fireworks, sheaves, bombs and palm trees. Then the night with no time limit took place in the Grande Galerie orchestrated by a DJ and two exceptional musicians.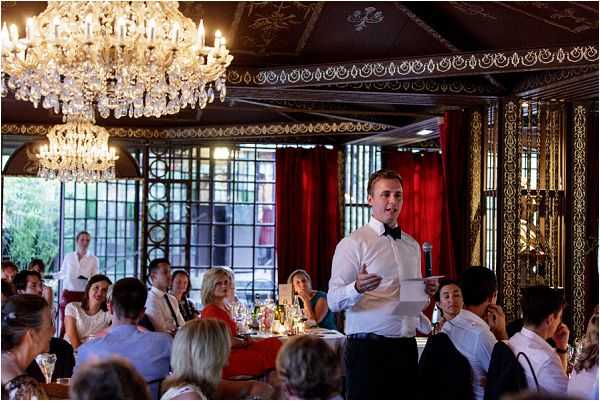 The stay ended the next day after the last breakfast served in the Oriental Pavilion and its swimming pool. All good things come to an end, but in Vallery, the endings are happy, with, for example, the possibility of extending one's stay in the region, on the Burgundy wine route (Chablis, Irancy, Chassagne Montrachet, etc.)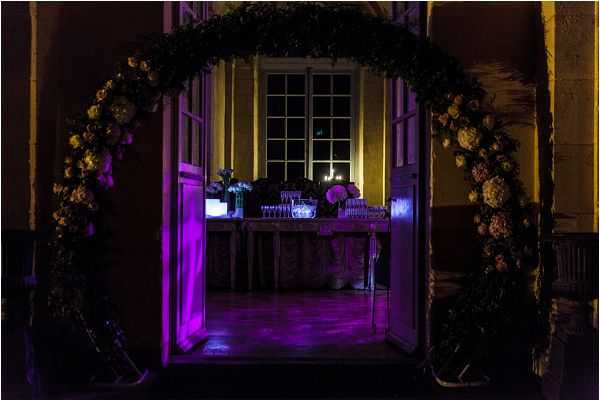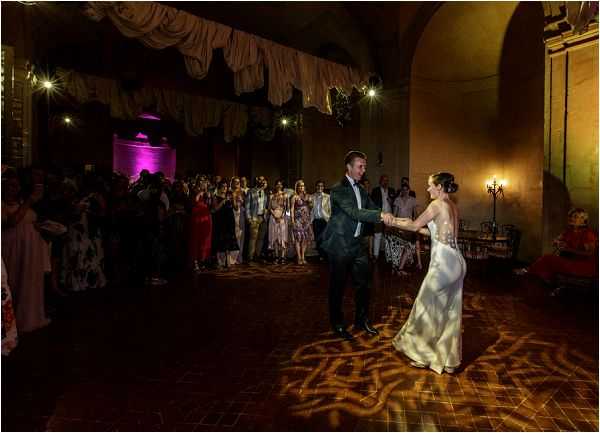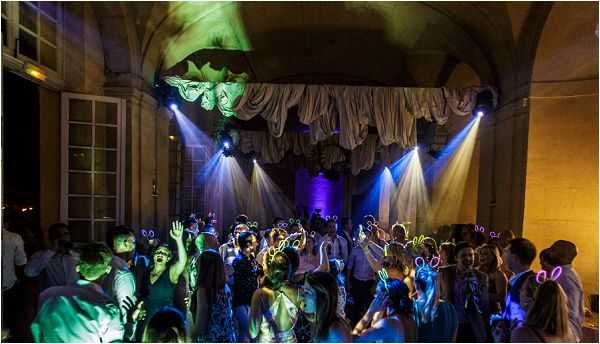 Romantic Chateau de Vallery Wedding Snapshot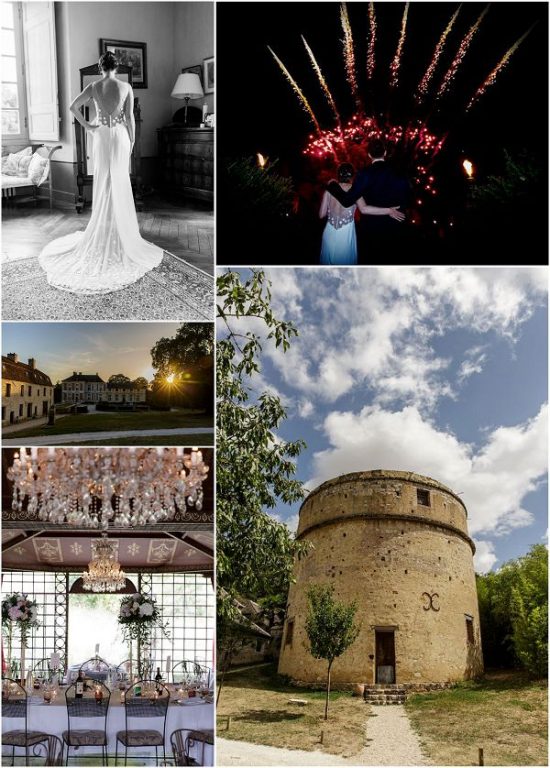 Romantic Chateau de Vallery Wedding Vendors
Reception Venue: Château de Vallery  | Photographer: Charlie Davies | Planner:  Nina | Catering:  Entremets et Fragrances | Florist:  Fleurs d'un Jour