Provence is such a magical region with a diverse landscape. It is known for the hot summers and iconic lavender fields which attract people from all over the world for destination weddings. The venues in this region can range from lux villas to historic chateaux not far from the sea which accommodates any size guest list. If you travel to the countryside, you will find authentic provencal bastides or a simple stone mas that is perfect for a privatized wedding weekend with just your guests. We have hand-selected the best wedding venues in Provence to inspire your wedding planning process. We think you'll find it hard to choose just one favorite!
There is a wide variety of venues that all offer different things. Some venues are all-inclusive with in-home chefs and spa services, while others are more bespoke where you get to choose the vendors you like and customize the entire event. One thing is sure, almost all the venues have incredible views and all the vendors in this region are well versed on the endless possibilities for a dream destination wedding in Provence.
Chateau De La Chèvre d'Or in Eze has a beautiful view of the Mediterranean Sea. They have many locations in this hilltop venue like a glamorous bar terrace offering you the best panorama of the French Riviera and fine dining experiences in one of the restaurants.
Chateau de Tourreau in Sarrians is located in the heart of Provence. This castle venue is surrounded by vineyards in a 16-hectare estate with a path of century-old trees as drive you directly into the jewel.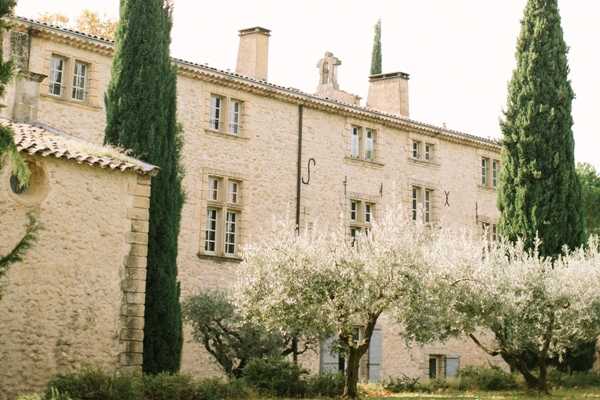 Chateau de Sannes in Sannes is a 70-hectare estate in the soul of the Luberon. This venue includes a French garden, a pond, olive groves, orchards of cherry trees, fields of lavender and an old mill. There are so many dream settings for a perfect wedding.
Chateau du Bijou  in Chomérac has everything you could need for an all in one wedding package. The offer in house planners, catering, and a great selection of vendors too!
Domaine de Blanche Fleur  in Chateauneuf-de-Gadagne offers a unique Provence scenery on a countryside property which includes olive trees, roses, lavender as well as the picturesque Sorgue river which surrounds the property.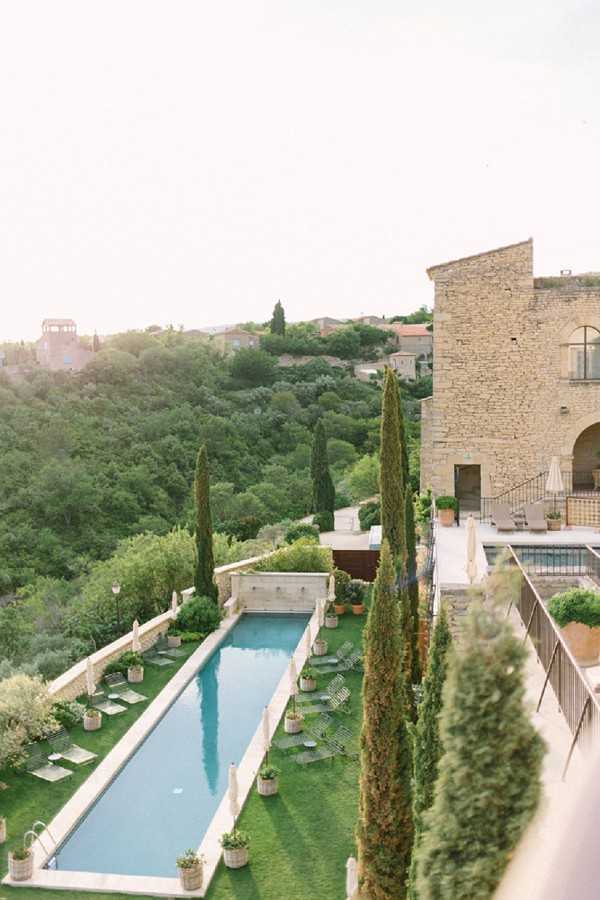 Bastide de Gordes is a historic venue located in one of Frances most beautiful villages called Gordes. You will truly step back in time with this venue.
Chateau Saint Georges in Grasse is the "Little Versailles" of the French Riviera. This authentic chateau was built in the second half of the 19th century by a famous Grasse perfumer.
Chateau de la Napoule is a stunning seaside castle located in Napoule with a medieval and timeless essence. From the many outdoor spaces, you can see breathtaking views of the beach.
Chateau la Tour Vaucros in Sorgues benefits from all the charm of the Vaucluse region, which is home to some of Provence's best-loved attractions. The quaint venue is perfect for destination weddings with international guests.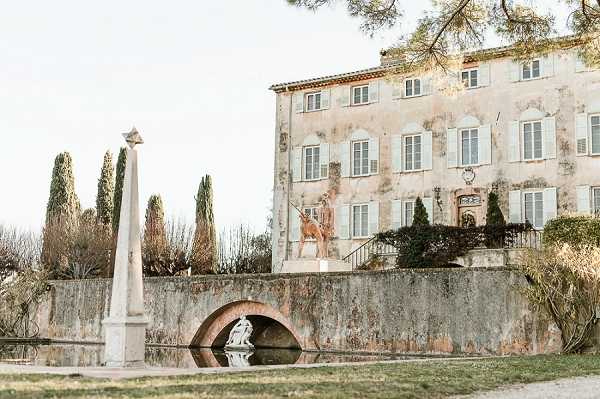 Bastide du Roy in Antibes has grand fountains and gardens in a quiet area of Provence so you can enjoy your wedding with some privacy. It balances history and a modern touch so perfectly.
We absolutely love Provence and all the many things it offers. What kind of venue are you looking for? We would love to hear more about your planning process. Leave us a comment with your favorite venue or send us a link with what you think is one of the best wedding venues in Provence.