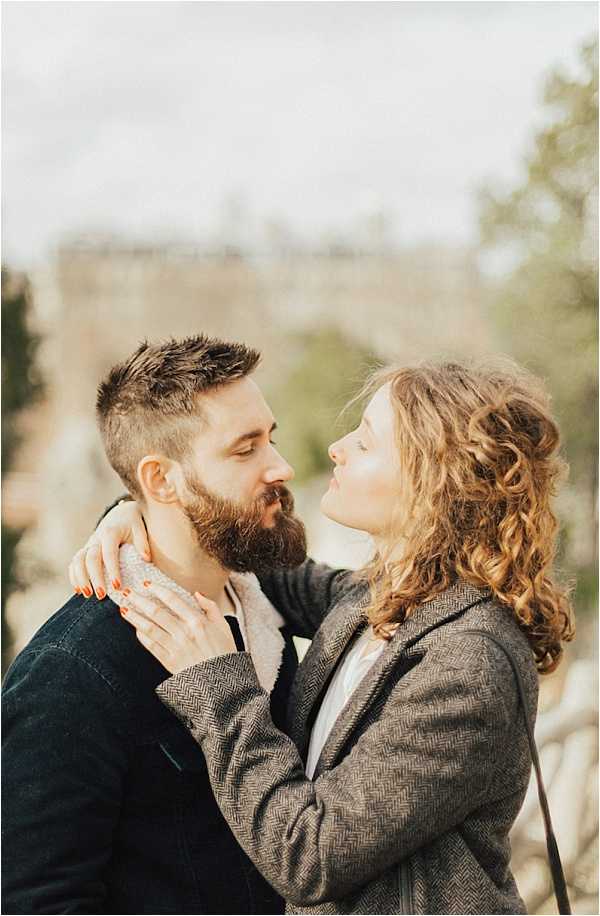 Today we are going to Paris, often called "La cité de amour. " In one of it's most mythical places. Parc des Buttes-Chaumont, for the Paris Engagement Photo Shoot of Capucine & Thibaud!
They wanted a natural place and being Parisian, the Parc des Buttes-Chaumont was the ideal location! They called upon Photographer Matthias Toth. He specializes in Wedding Photography, with a natural, luminous, and authentic style. He will tell you about the beauty that Paris brought to this couple's Paris Engagement shoot.
The Buttes-Chaumont Park is located in the 19th arrondissement of Paris. The park was built during the reign of Napoleon III. Rocks, cliffs, caves, and torrents rub shoulders making it a unique place with a mountainous area.
Capucine & Thibaud wanted for their engagement session something simplistic and natural. The session started at the top of the Park, with a magnificent view of the Parisian buildings. On the Ile du Belvédère, which is in the middle of the Park, there is the Temple de la Sybille with its magnificent columns.
We had a great time going down the Buttes-Chaumont to go up to the Temple de la Sybille with a view of the Parisian roofs. It gave a sublime effect to the photos as if we had added Paris in the background. Urban and natural at the same time, something very rare in the French Capital!
Capturing the couple was quite natural, very few poses, we talked about everything and nothing. We simply enjoyed the wonders of the Park, with a few portraits from time to time. The beautiful couple laughed, kissed, and cuddled each other, an authentic moment.
An engagement session in Paris is one of the best places for that. It's both romantic and magical, and you will remember it for the rest of your life!
Paris Engagement Photo Shoot Snapshot
Vendors
Photographer: Matthias Toth | Watch:  Octave Watches  | Location:  Parc des Buttes-Chaumont