Things to do in Paris for your honeymoon
Paris, often referred to as "The City of Love", is not just a destination; it's an experience. With its romantic boulevards, world-class cuisine, and iconic landmarks, it's no wonder couples flock here to celebrate love. Whether you're retracing the steps of literary legends, indulging in decadent pastries, or simply watching the world go by from a Seine-side café, a honeymoon in Paris promises memories that will last a lifetime.
There are far too many lovely places to visit to list here, and there is too much listed here to do in one trip, but hopefully, that just means an excuse to visit again soon! We hope you might find this guide useful if you are in the process of planning a honeymoon in Paris. As with most places in Northern Europe, Paris is a very seasonal place, so we have made the following suggestions based on a Spring/Summer visit. After writing this guide, we realised that it's quite food-centric, but all the walking around Paris will mean you have enough of an appetite to sample many of the delicious things Paris has to offer!
First things first: A late start
Whether you have popped over on a Friday night Eurostar from London or travelled from further afield, a lie-in with the object of your affection is a must-do at the start of any romantic honeymoon.
If your significant other is that way inclined, he/she can always pop out to pick up fresh croissants and pain au chocolat from a local boulangerie, or you can head out for breakfast later on to any of the great cafes popping up all around Paris at the moment. A few to try for breakfast and coffee are HolyBelly, Dessertissime, Marcelle and Bon Bouquet.
Shopping at a French Market
On the weekend, a must-do is going to a local French market in the morning and picking up the fresh produce for the week if you stay in an Airbnb. The array of different colours and shapes of vegetables available is really inspiring if you are into cooking. Le Marché des Enfants Rouges in le Marais is one of the best markets, you can even stop there and have the famous truffle pasta for your lunch break. Later in the day, a visit to an antique market is also super fun, searching for pretty French vintage finds.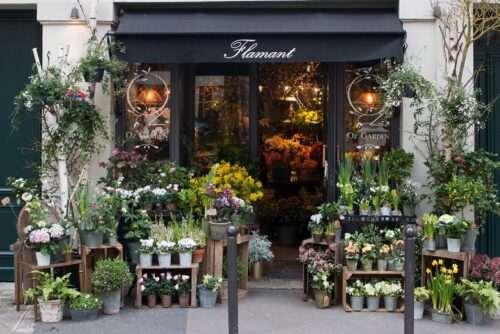 Geeking out at a museum
One of the best museums in Paris is the Palais de Tokyo.  If you are into modern art, the installations there are always thoughtfully curated and interesting, from clingfilm tunnels on the ceiling that you can climb through, to ridiculously lifelike robots. The Rodin Museum, as well as its gardens, should also make up part of any romantic visit to Paris and the Picasso Museum is worth seeing. Another, slightly odd, is La Musee de la Chasse et de la Nature in the Marais. Frank Gehry who designed Louis Vuitton Fondation in the beautiful Bois de Boulogne is also worth a visit if you have time, for the architecture alone. If you love fashion, we highly recommend visiting La Galerie Dior.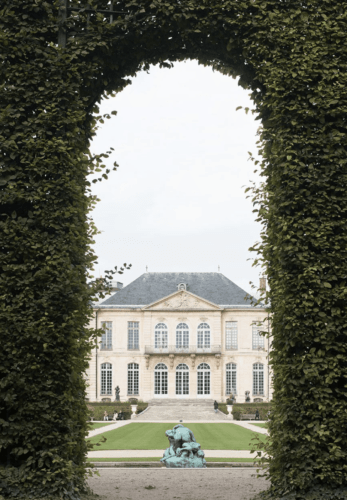 Visit Montmartre
No trip to Paris is complete without a visit to Montmartre. Wandering up through Rue de Martyrs in the 9th towards the Sacre Coeur is really nice. This street has a lovely village feel and don't forget to try a couple of the unbelievably good chou from Popellini and stop in at L'Objet qui Parle for the best selection of vintage finds.
Gardens and Patisseries
There are so many beautiful gardens in Paris, and whilst the Tuileries is worth a visit (especially during Fashion Week), our favourite two gardens in Paris are the Jardin du Luxembourg and the gardens of the Palais Royal. After strolling around the Jardins du Luxembourg you can relax in one of the green reclining chairs that are scattered around and watch the world go by.
You can follow this up with a wander around St Germain and stop off for a drink on the terrace of the iconic Cafe de Flore or Les Deux Magots, or pop into Laduree for a macaron. Laduree also offers very fun macaron-making classes which would highly recommend. The patisserie selection at Laduree is always beyond amazing!
Shopping
Shopping is definitely a key part of any honeymoon in Paris, and the best place to head to is the Marais. If you are visiting in January or June the annual sales (les soldes) are on. French brands we like the most are APC, Sandro, and Maje for clothes, Merci, Diptyque and Astier de Villatte for homewares and the most beautiful luxury candles. After shopping you can wander through the falafel shops on Rue de Rosiers and relax in the beautiful place de Vosges, stopping in for a macaron or eclair at Carette if you've worked up an appetite. Maison Plisson is also a great new place to stop for lunch.
Architecture, fashion and chocolat chaud
When visiting the Louvre (if you choose to), it's also worth visiting the Tuileries gardens and wandering along Rue de Rivoli, you can find there the best hot chocolate in Paris at Angelina. Continue your way to the designer shops on Rue de Faubourg Saint Honore and cute little passageways like the Village Royal in the 8th arrondissement for Dior and Chanel. Don't forget to look up all around Paris and take in the beautiful Haussman architecture – one of our favourite things about Paris.
Picnic at Champs de Mar
If you are lucky enough to visit Paris during the Spring cherry blossom season, make sure you make time for a walk through the Champs de Mar and a picnic with a view of the Eiffel Tower with your love. What could be more romantic than that? You can follow it up with champagne in an outdoor terrace or somewhere like the new Ralph Lauren cafe, or a roof terrace with a view like Le Perchoir.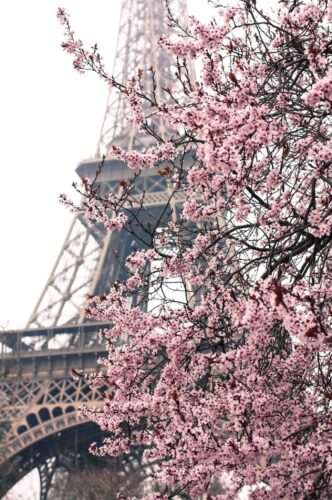 Take a walk along the Seine and Canal St Martin
After a walk along the Seine, picking out the prettiest bridges, you might like to head to Canal St Martin. If you know London, this area is a bit like the Shoreditch part of Paris, although that doesn't really explain it properly as the cities are so very different. Canal St Martin is definitely a bit more alternative than some of the more conservative parts of Paris. Le Comptoir General, Le Pavilion des Canaux, TenDes Idees are worth checking out Belles, Liberté and Du pain et des idées. It's also a great spot to grab some cheese and wine for an informal picnic by the canal.

A romantic dinner
For dinner in Paris, if you want to eat French food, you have obviously many options when visiting – either go for the classic French Bistro and Brasseries, where they serve classic French dishes in a relaxed atmosphere such as La Fontaine de Mars, Bofinger or le Petit Retro. These restaurants are often really ancient and have the most beautiful Art Deco / Art Nouveau design. It feels like you are immediately transported 100 years ago when stepping in.
If you want something more exceptional, Paris is home to numerous Michelin-starred restaurants, known for their exceptional culinary creations and impeccable service. Don't forget the festive side of Paris and try one of the trendy restaurants in the Triangle d'Or such as Monsieur Bleu, Hotel Coste or Loulou in the Louvre Gardens.
What does a honeymoon in Paris Cost?
Accommodation:
Boutique Hotels: €150-€300 per night. E.g., Hotel Le Lapin Blanc in the Latin Quarter.
Five-Star Establishments: €400-€1000+ per night. E.g., Four Seasons Hotel George V.
Dining:
Casual Meals: €10-€25 per person. E.g., Croque-monsieur in a local bistro.
Upscale Restaurants: €50-€200+ per person. E.g., A three-course meal at a Michelin-starred establishment.
Wines & Beverages: €5-€20 for a glass of wine. €20-€100+ for a bottle.
Transportation:
Flights: €400-€1200 per person for round-trip from the U.S. (varies greatly by origin and season).
Local Transit: €1.90 per metro ticket, or €14.50 for a day pass.
Taxis & Rideshares: Average around €15-€30 for short rides within the city.
Attractions:
Eiffel Tower: €10.20-€25.90 depending on the level visited.
Louvre: €15 per person.
Seine River Cruise: €14-€20 per person.
Shopping:
Souvenirs: €5-€50. E.g., Eiffel Tower keychain to a bottle of fine perfume.
Fashion: €50-€1000+. E.g., A scarf from a local market to a designer handbag.
Miscellaneous:
Travel Insurance: €50-€150+ for comprehensive coverage.
Currency Conversion: Consider fees if not using the Euro, or potential fluctuations.
Tips:
Plan in Advance: Booking early can secure better rates.
Prioritize: Focus spending on what's most meaningful.

Seasonal Considerations: Traveling off-peak might save money, but the weather might be less ideal.
What are some of the Best Honeymoon Hotels in Paris?
The Ritz Paris
Located in the heart of Place Vendôme, The Ritz Paris is an epitome of luxury and class. Established in 1898, the hotel's illustrious history and timeless elegance make it a favorite amongst celebrities, including Coco Chanel, who called it her home for more than 30 years. Depending on the suite and season, prices can range from €1,000 to over €25,000 per night.
Four Seasons Hotel George V
Situated near the Champs-Élysées, this hotel offers impeccable service, stunning art collections, and a trio of Michelin-starred restaurants. Celebrities such as Rihanna and Leonardo DiCaprio have been spotted here. Rooms can be anywhere from €1,100 per night.
Le Meurice
Overlooking the Tuileries Garden, Le Meurice combines 18th-century opulence with contemporary comfort. Salvador Dalí was a frequent visitor, and Jay-Z and Beyoncé have also been guests. Prices vary from €800 per night.
Hôtel Plaza Athénée
With its iconic red awnings on Avenue Montaigne, this hotel is a fashionista's dream, closely associated with Christian Dior. Marlene Dietrich once lived here, and Anna Wintour is a regular during Fashion Week. Rates can go from €1,000 per night.
Mandarin Oriental, Paris
Located on Rue Saint-Honoré, this hotel offers a blend of Parisian fashion and Oriental heritage. Its serene inner garden is a true oasis in the city. Celebrities like Barbara Streisand and Scarlett Johansson have stayed here. Prices range from €900 per night.
Shangri-La Hotel
Initially the residence of Napoleon Bonaparte's grandnephew, this hotel boasts breathtaking views of the Eiffel Tower and Seine River. Known guests include Mick Jagger and Angelina Jolie. Rates can be anywhere from €800 per night.
Hôtel de Crillon
Overlooking Place de la Concorde, this 18th-century palace hotel underwent a meticulous restoration, preserving its historical charm while adding modern luxuries. Madonna and Taylor Swift have been guests. Prices go from €1,200 per night.
Saint James Paris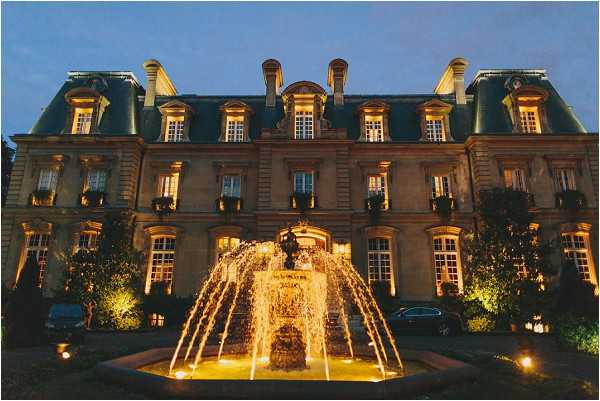 Set in the 16th arrondissement, this neo-classical château surrounded by its own private garden offers a distinct experience. It's a quieter retreat from the hustle and bustle and has welcomed guests like Clint Eastwood. Prices vary from €500 per night.
The Peninsula Paris
Near the Arc de Triomphe, this hotel offers a rooftop restaurant with panoramic views of the city. Celebrities such as Leonardo DiCaprio and Michael Fassbender have enjoyed its splendors. Rates can be between €800 per night.
L'Hôtel
Located in the Left Bank, this intimate hotel, with its lavish décor and a renowned Michelin-starred restaurant, was where Oscar Wilde spent his last days. Johnny Depp and Kate Moss have also been guests. Prices range from €300 per night.
All imagery by the talented Rebecca Plotnick.