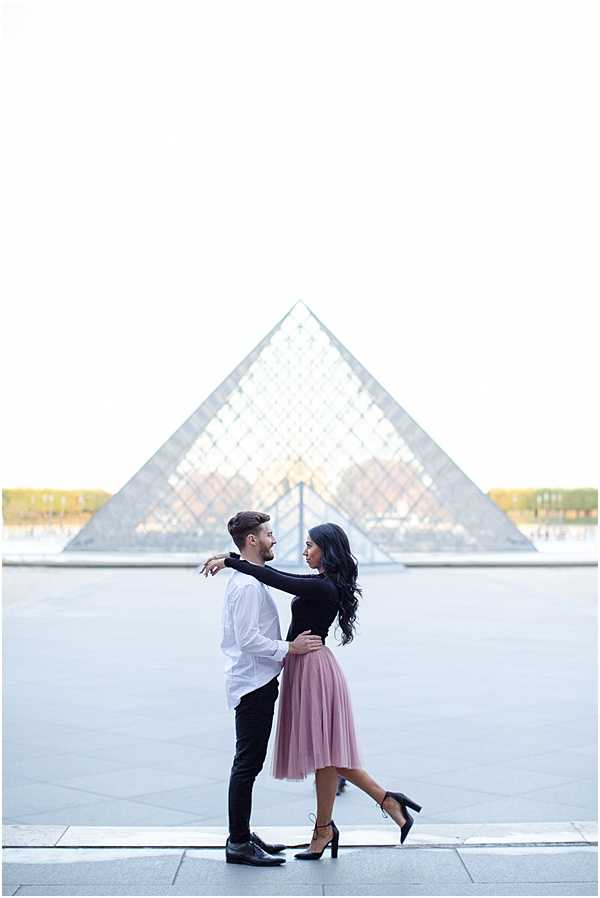 Happy Fri-yay lovely FWS Readers! How has your week been? Fabulous we hope? But if things haven't quite gone your way, then we have the perfect pick-me-up with this dreamy honeymoon shoot in Paris.
Our lovebird couple had just got married, and to capture even more of their wedding story, they enlisted the help of wedding photographer Kim-Maru. To find out all the information of their honeymoon shoot in Paris, let's now pass you over to the couple themselves…
As we started to search the best destinations for a honeymoon we knew right away that the place we would want to enjoy our first trip as a married couple was in France. Samuel, had lived in Paris for 6 months during the start of our relationship and he wanted us to experience together all the wonderful things he had experienced during his time in Paris.
Our wedding photographer, Kim-Maru (Maru Photography) is a destination wedding photographer who was going to be shooting in Paris while we were planning to honeymoon in Europe, so we booked our travel to Paris to coordinate with Kim-Maru's travel schedule so that we would be able to capture the beauty of this special trip.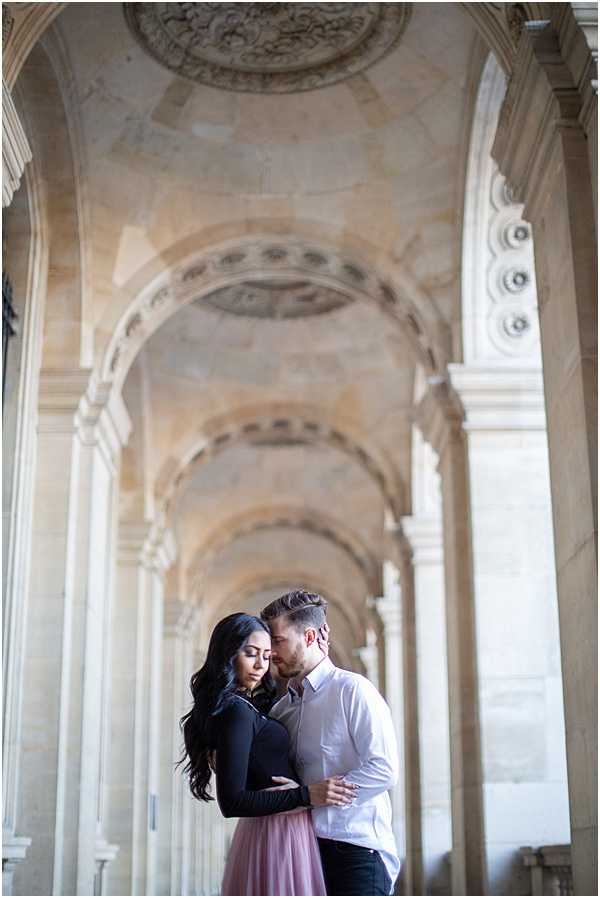 As we were more interested in authentic local experiences than hotels, we decided to use AirBNB to book our accommodations. and we found various lovely apartments within walking distance from some incredible sights.
This allowed us to spend less time on transportation and more time just meandering the streets of Paris, sipping coffee in street side cafes, and generally soaking in all the Parisian atmosphere.
We spent our first day exploring the the iconic sights such as the Arc de Triomphe, Notre Dame, Champs-Elysees, and Sacre-Coeur, stopping at a local bakery to buy a baguette, some fresh cheese and a bottle of wine to spend the evening at the base of the Eiffel Tour.
Samuel and I are ardent foodies and so we made sure to include several gastronomic activities, including many spontaneous dinners in small cafes and restaurants. Additionally, our Paris rental apartment came equipped with a kitchen so that we were able to indulge in all the fantastic fresh ingredients that are available all over Paris.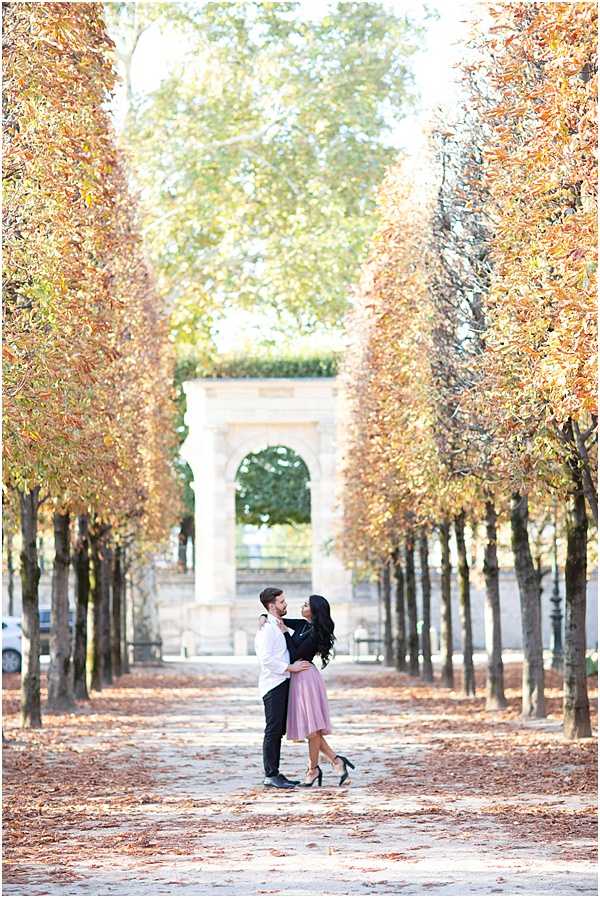 A must-do for foodies in Paris is of course, to take a cooking class—the perfect way to start married life is to learn the tricks of the culinary trade from a Paris chef!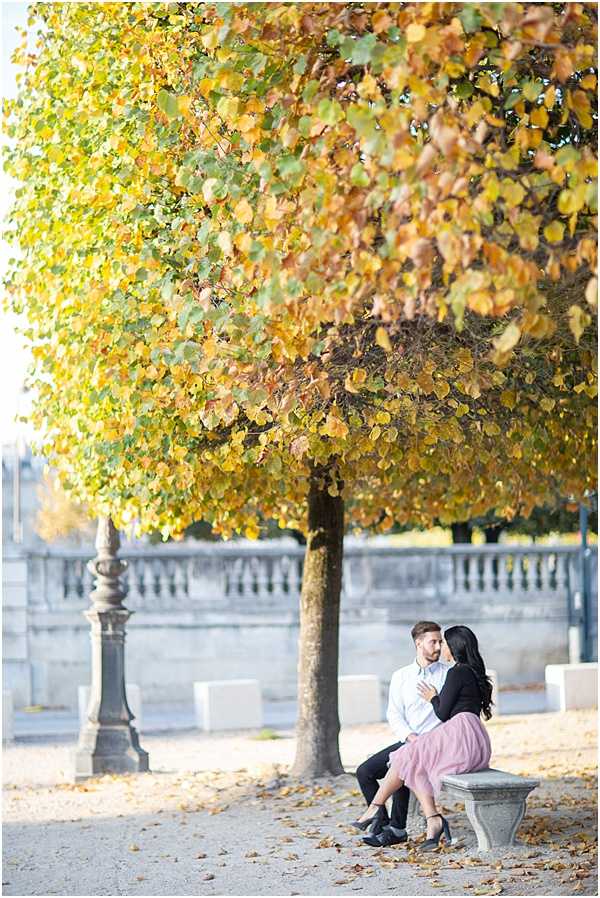 We ended our time in Paris with our honeymoon photoshoot with Kim-Maru at sunrise at the majestic Louvre and in the Tuileries Jardin.
NOTE: If you plan to do a photoshoot in Paris in any of it's many iconic locations, be sure to arrive before sunrise, not only for the beautiful 'golden hour' light that sunrise provides but also to have a bit of time with your photographer before the tourists arrive en mass!
Dreamy Honeymoon Shoot in Paris – Snapshot
Vendors
Photographer Maru Photography