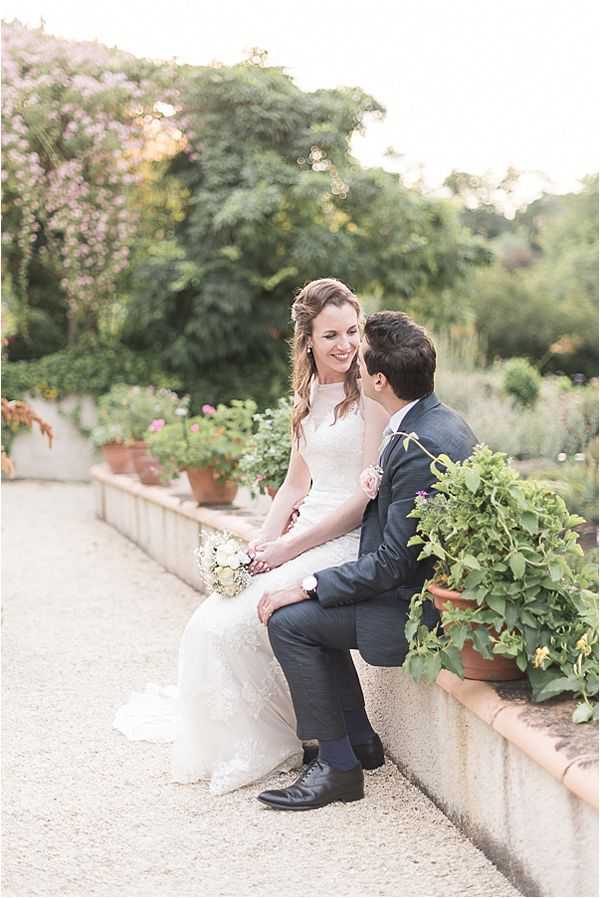 Bonjour FWS readers! It's the day before Valentines and we're bringing you a destination wedding planning in Gascony, where a true love story blossomed in London and was celebrated in France. Claire and Sebastien had roamed the world but wanted to celebrate their wedding close to home where Sebastien was born. They picked the gardens of Jardins de Coursiana, in the heart of Gascony, with the iconic centenary oak where their ceremony was held.
The couple hired Julie from Agence 24 to make sure everything was perfect while they were abroad, and photographer Christelle Lacour to capture these beautiful photos below.
This is their love story….
The couple – Claire and Sebastien first met at the office. He was a brilliant and handsome French young man working in London, where she also lived and worked. He heard her before he saw her, and he loved her laugh straight away, full of sunshine and bliss. A few months later, they felt a first real connection in Dubai, but it really blossomed in May 2013 in Colombia. Since then, they've been travelling the world together.
One day in Italy, in Como, on one knee, he looked at her as if he was going to ask her to marry him… but no.  He was just tying his shoelaces, although he thought "that would have been the perfect place to propose the perfect girl". But it then eventually happened in Rome a bit later. So they decided to go back to Italy on honeymoon just after their wedding.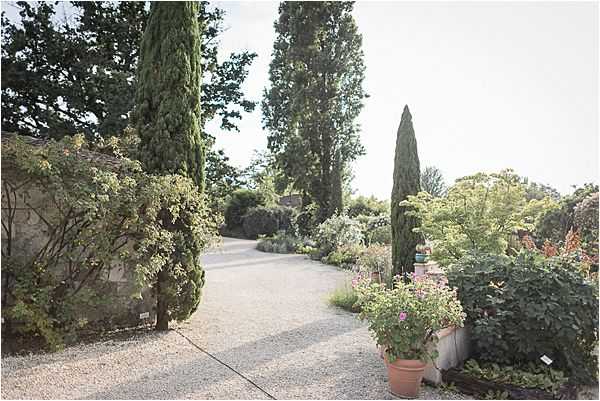 Claire and Sebastien have been living together in Singapore for a couple of years. They both found their first year in Singapore very tough, adjusting to a new country, a new lifestyle, far away from their families and friends. They found salvation in their relationship, taking it to the next level and growing even closer than before.
They didn't really make a conscious decision to get married. It just felt right … It was as though they both simply knew it was what they wanted, like the next step in their relationship. They decided to get civilly married in England with a few guests and then organize a beautiful wedding party in La Romieu (Gers, France), where Sebastien was born and where he's grew up. The weather was also one of the reasons why they chose Gascony, along with the gastronomic reputation of the region, since they both love delicate food.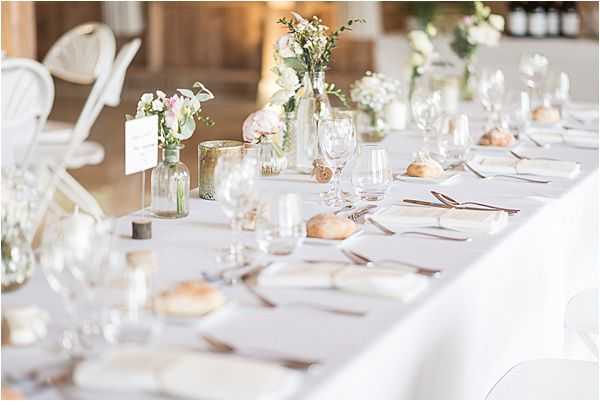 They found the place of their dreams at the Jardins de Coursiana: it was gorgeous, in a very natural and yet classy surrounding and it had a wonderful centenary oak, under which they could imagine their secular ceremony. They wanted to have a bilingual ceremony, so they sought an English-speaking officiant, Céline Larigaldie.
Most of their wedding suppliers could speak English, which was very comforting for Claire and her family. They chose a local wedding planner who could advise them on trustworthy wedding suppliers in the South West of France. They could organize their beautiful day from abroad, relying on this. They were regularly in touch with their wedding planner and their officiant through Skype and Whatsapp. Their wedding ran smoothly.
It began with a wonderful bilingual ceremony, introduced by the Clair de lune and closed by La Vie en Rose. Then they had a funny time gathering everybody to make group photos, just before the cocktail. Their guests could visit the gardens before a delicious meal and an unforgettable dance night.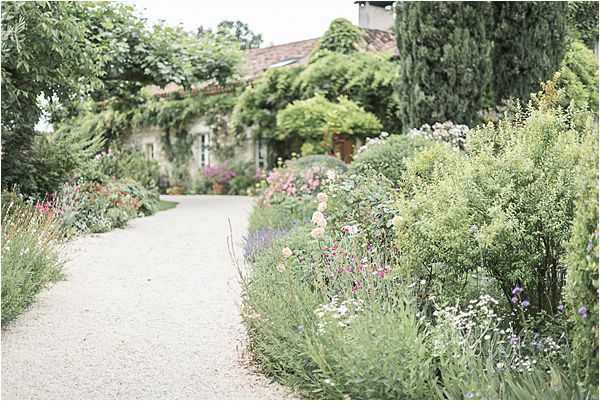 Congratulations to Claire and Sebastien!
Destination Wedding Planning in Gascony Snapshot
Vendor Details: