All way from Australia for their chic destination wedding
Happy Wednesday lovelies, today we are sharing with you the wonderful Chateau de Bouffémont real wedding of Thi and Ivan. Thi came all way from Australia for their chic destination wedding. With the help of wedding planner Les Demoiselles de Madame at Chateau de Bouffémont they planned their elegant wedding that certainly impressed their guests.
Each detail was carefully thought of which created a glamorous affair perfect for wedding photographer Lydia Stamps who captured every small detail perfectly especially those dramatic bouquets from Oz'home. The wedding planner will be walking us through this Chateau de Bouffémont real wedding.
Background on how the couple met, their love story :
"As a little girl, I used to dream about my wedding day. I would think about the beautiful white dress, the gorgeous flowers, the delicious cake and my prince charming. And I have to admit all of those things have been really nice about my wedding today." That's how Thi began her speech during the celebration.
Thi and Ivan first met 10 years ago in Malaysia during their holidays. For them it was "such a nice feeling of knowing! Knowing that something felt right!" So this is how their fairy tale begins. During these ten years, Thi the Australian and Ivan the French have shared many challenging and wonderful moments. But it is through those challenging moments they have grown together and understood each other more each day. Ivan shows "his endless love, support and care" for her. Indeed, Thi spent a long time in a wheelchair and Ivan did all he could to make Thi's days better. Thi was so "blessed and felt grateful" to have Ivan by her side because, according to her, he had a huge impact on her recovery.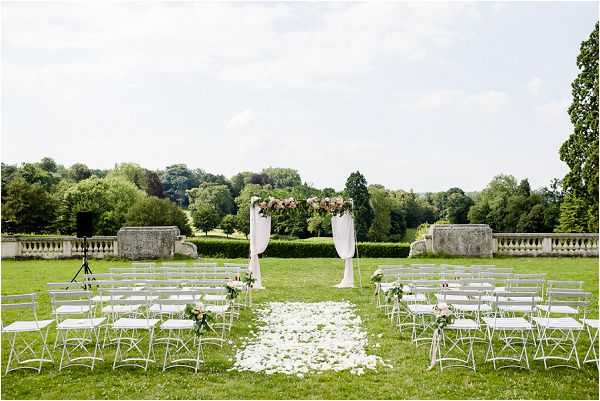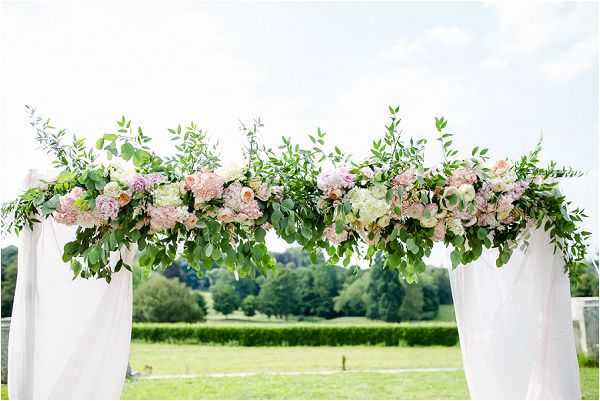 And after all these challenging moments, Thi and Ivan decided to get married, to prove their love to their friends and family.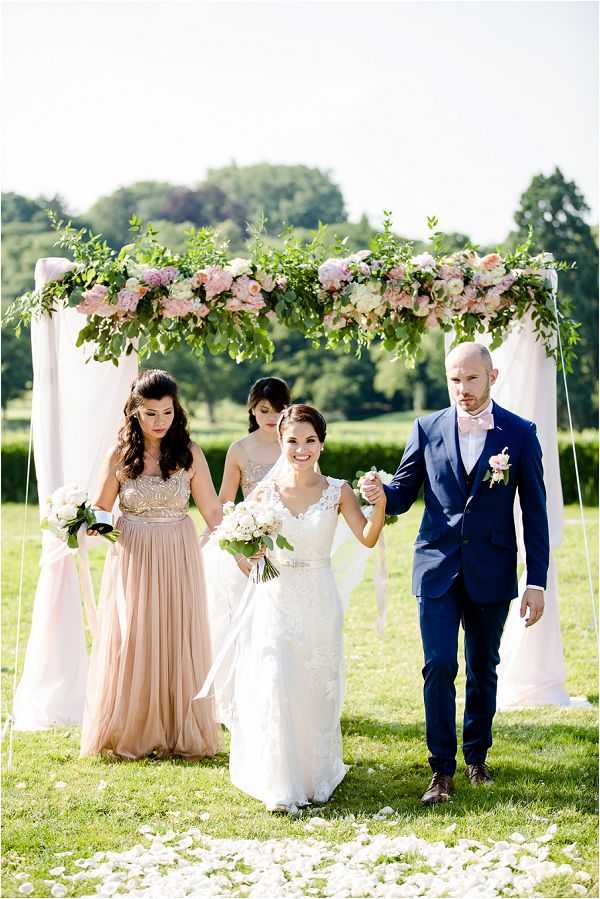 The reasons behind the decision for a destination wedding and why this specific location?  Actually, it is not a real destination wedding, because Ivan the groom is French. He comes from Ile de France, close to Paris. Thi who is Australian has always loved France for it is culture, food and style! Thi works in the fashion world and wanted to get married in France, close to Ivan's family, which is bigger than Thi's family.
What style of wedding they wanted to plan, special meanings and how they decided on the style of their wedding we're all taken from resources such as French Wedding Style, wedding magazines and Pinterest, amongst others.
Their wedding had to have most French touches, but with some international details. That is why they decided to find a lovely place close to Paris and with the French touch. A castle was the perfect kind of venue they were looking for! They wanted a pure style "à la Française" with a classic white and dusky pink color palette aiming to follow the French style of the wedding. Everything (decoration, flowers, outfits, dresses, etc) was light, chic and elegant. They almost wanted the "clichés" to feel their guests in a French fairy tale !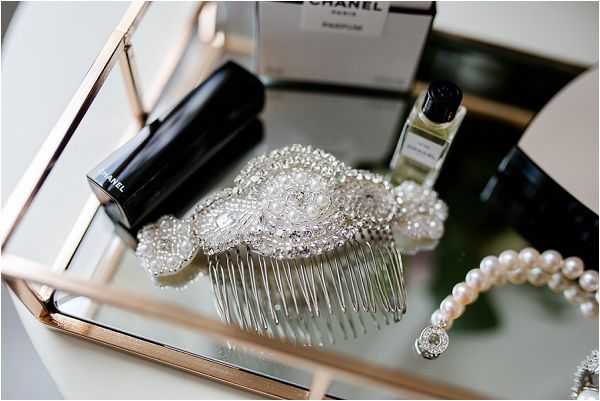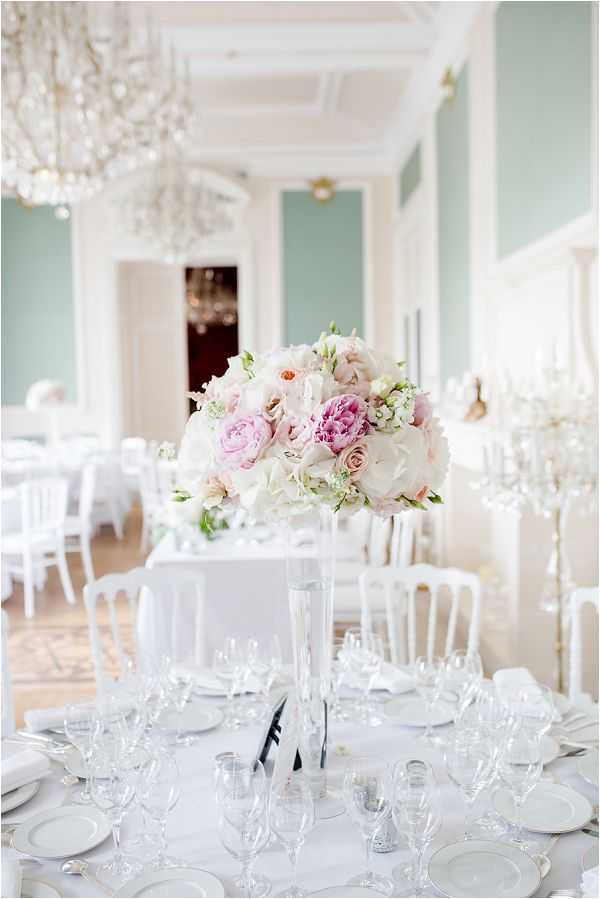 How did they choose their wedding suppliers:
For the venue : It was a real love at first sight. They have visited only one castle, the Chateau de Bouffémont and fell in love with this stunning venue (small castle, butler, amazing service, suites for the accommodation, colors in the main room).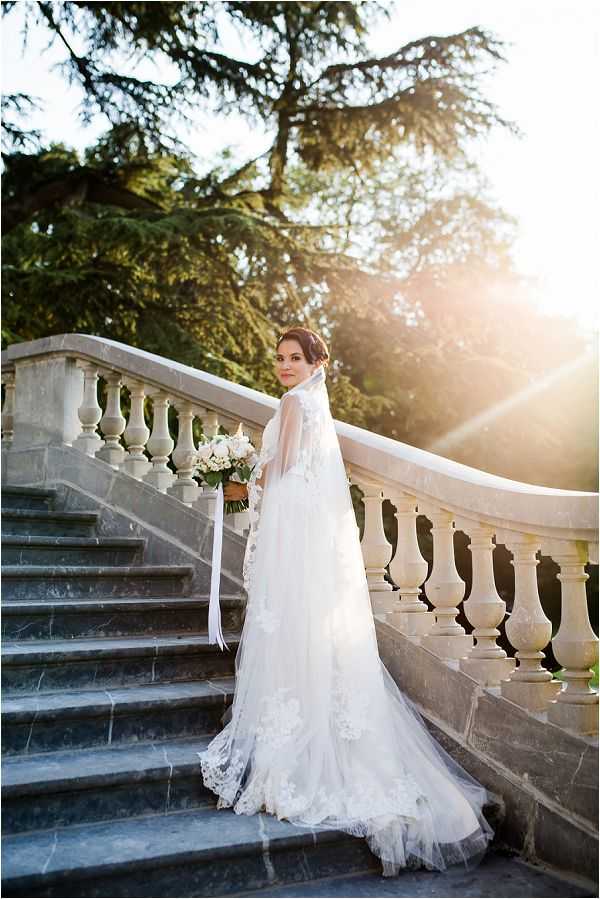 For the photograph: Thi met Lydia Stamps in London and loved her work and the feeling.
For the catering + DJ music + florist : They were impressed by the venue and they are great professionals.
For the make-up and hair stylist: It is a professional who adapt to the origins of the brides (kind of hair, skin color, etc..) and she loves the fashion world, like Thi!
Information on the wedding dress, accessories and grooms attire :
Ivan and Thi are like chalk and cheese and they couldn't be more opposite. For example Ivan does not attach importance to the fashion world. To be sure that he will like it, Thi bought him four options for every detail: 4 different bow ties, 4 different pockets, 4 different cufflinks!
A summary of the day, emphasizing any key areas that you would like to :
– Preparation in the bride's suite (in the castle) with the Bride maids and This mother during 4h
– Shooting in the castle's garden : Thi with her family, and Ivan with his family.
– Laic ceremony where Ivan discovered Thi which was a moving moment full of emotion !
– A wine reception in the garden with a culinary bar : traditional English chocolate
– The dinner with the tradional "cheeeers"
– The Macarons bar "La durée" for the dessert
– The dancing party in the room downstairs full of marble with an open bar cocktail
And a brunch on the terrace the day after on the morning !
Chateau de Bouffémont Real Wedding Snapshot
Vendor Details:
Planner: Les Demoiselles de Madame | Photographer: Lydia Stamps | Venue: Chateau de Bouffémont | Wedding Dress: Made by the Bride herself | Florist: Oz'home | Hair and Makeup Artist: Ohlala, Event Artist Collective | Caterer: Grand Chemin traiteur | Dessert: macarons La Durée | Stationery: Made by a friend | Wedding Band/ Entertainment: Mister live | Piano rental: Euroconcert | Wedding Celebrant: The Brides Uncle | Transportation: City Bus