We love browsing through beautiful wedding venues, so today we are providing oodles of inspiration for your wedding venue with our 20 Best Wedding Chateau in France.   There is something for everyone in today's Top 20 list from romantic chateau in South West France, fairytale castles in Loire Valley and dream Chateau in Provence.
In the beautiful wine region of Dordogne, set on 20 acres, sits the 18th Century Chateau Lacanaud. Boasting beautiful terraces, formal gardens, a sparkling swimming pool, tranquil lake and woodland walks, this stunningly restored and decorated chateau is spacious and beautiful with French-inspired furniture throughout.
Chateau Lacanaud can accommodate wedding parties from 10 to 150 guests, with up to 24 guests able to stay at the estate. Additional guests will find ample accommodation nearby.
Set high atop one of the tallest hills in Dordogne sits the beautiful Domaine d'Essendiéras. With views across the River la Loue, the central feature of this domain is the two gorgeous castles from the 16th and 19th centuries. Accomodation includes holiday homes, rooms, the la Guichardie group accomodation which includes a house and barn, and even a campsite. Domaine d'Essendiéras can accommodate up to 250 wedding guests.

Chateau de Fayolle is an idyllic 17th Century chateau located in the Dordogne region. A perfect wedding venue with it's own private chapel and accomodation for up to 20 wedding guests in the chateau rooms or hunters lodge.
Chateau du Bijou
A gem in the Provence countryside, Chateau du Bijou is conveniently located close to airport and train links. Gorgeous grounds surrounded by countryside, swimming pools, tennis courts and the chateau itself make this the perfect wedding venue accommodating 40 of your closest friends and family. A perfect choice of venue to host a spectacular wedding celebration.

For a Chateau in Provencal paradise view Chateau La Tour Vaucros.  Situated in the heart of Provence midst the Côtes du Rhône vineyards near Châteauneuf du Pape, a few minutes from Avignon, the Château benefits from all the charm of the Vaucluse region, home to some of Provence's best-loved attractions.
This castle is one of the French dream destinations that will make you feel like a King & Queen once you step into this beautiful Marie-Antoinette style setting. You will fall in love with this majestic castle in pure 18th century style built in white stone by the famous perfumer François Coty, the inventor of modern perfume industry.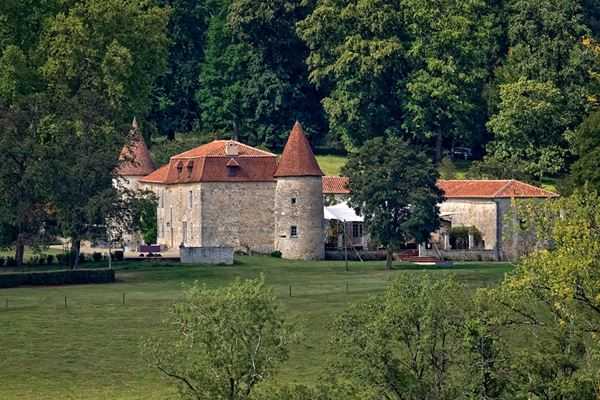 Do you need that break to slow down and read a book with the sizzling of an open fire or play the piano, or do you feel the need to take a relaxing stroll in the peace of the countryside? Staying at the Château de Lerse allows you to do just that, among the 105 hectares of gently undulating hills surrounding the property, located 6 km south of Blanzac-Porcheresse, just 30min from Angoulême.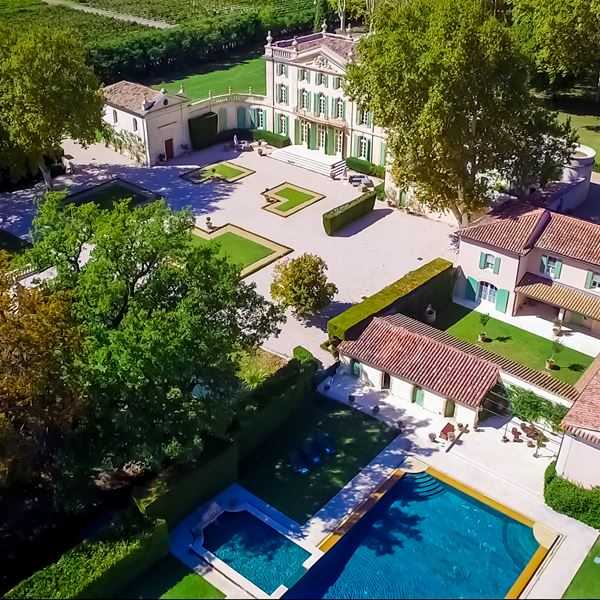 Located in the heart of Provence, near Orange and Avignon and surrounded by vineyards, the Château de Tourreau with its path of century-old trees drive you directly into the jewel.
In an exceptional grounds of 16 acres, many possibilities are available to you: in the castle's courtyard, on the patio, by the water, around the pool or in the XVIIth century consecrated chapel – each place will welcome your most unbelievable dreams.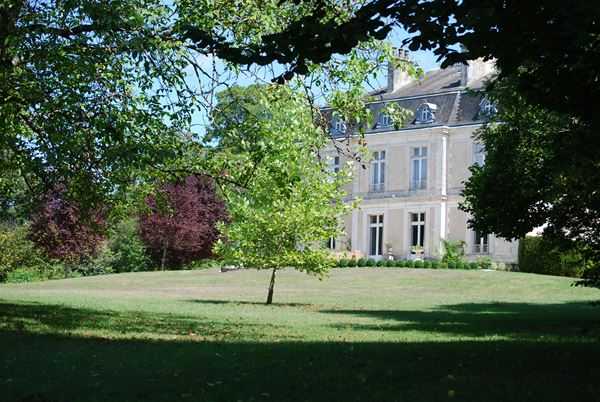 The Chateau is set in the breathtaking French Countryside and is on the Dordogne/Charente border, close to the market town of Riberac and stunning Aubeterre-sur-Dronne. This is recognised as being one of the most beautiful areas in France. The Chateau has 10 beautiful bedrooms and an additional 4 in The Gatehouse. Sleeping up to 30 guests.
Multi award winning Chateau Lagorce, a fairytale French Chateau near Bordeaux and the Dordogne is the perfect location for hosting your wedding. We offer a bespoke wedding package with your personal wedding planner Anna Holmes.
Inspired by the grandeur and beauty of the Palace of Versailles, Chateau de Courtomer was built to reflect an ideal of nobility and elegance.  Whether you are planning a relaxing reunion of family and friends, touring our magnificent part of France, or hosting an intimate wedding, we welcome you to Chateau de Courtomer.
Constructed in the 17th century, for the feast, this fabulous place will enchant your guests. Warp in time for four hundred years, you will experience a delighted digression of this moment.
This charming castle-hotel is perfectly located in the heart of Burgundy, just 20 minutes from Dijon and Beaune and at a few minutes drive from famous vineyards . Surrounded by authentic moats and facing beautiful French Gardens, the Chateau de Gilly is the perfect setting for an unforgettable wedding. Wether you choose to set your cocktail in the French Garden, have your wedding ceremony by the bucolic garden or strike the pose by the fountain facing the castle, the Chateau's exceptional grounds give you unlimited options for a fairytale venue.
Be part of 700 years of history! The Pordor estate was the home of a powerful seignory from the beginning of the 13th century. It is at the heart of a 160 hectare (330 acre) estate and at the water's edge of a small lake. It is situated in Brittany on the west coast of France.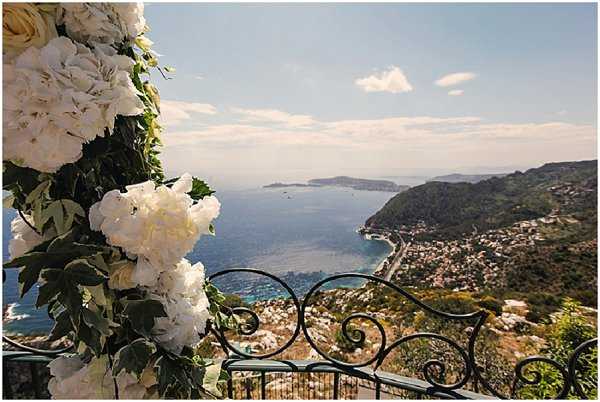 Perfect for high-end intimate weddings for up to 50 people, the Chateau de la Chevre d'Or is located in Eze, one of the most romantic villages on the French Riviera.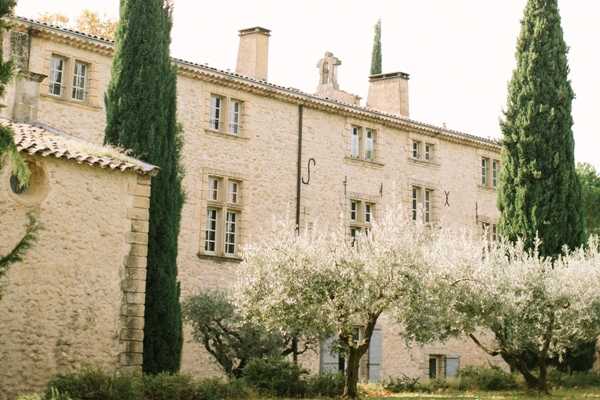 The property standing in a 70-hectare estate is the soul of the Luberon, including a French garden, a pond, olive groves orchards of cherry trees, fields of lavender and a mill, as many dream settings as you can imagine.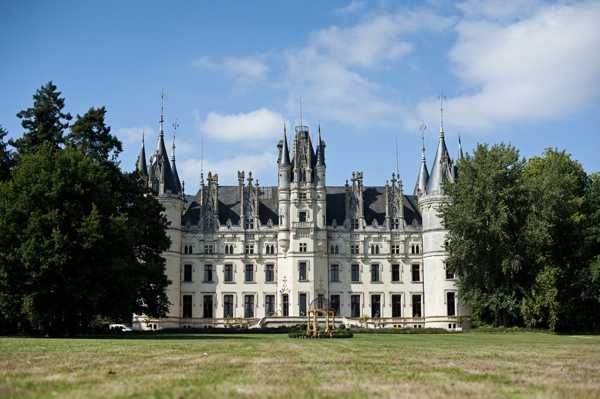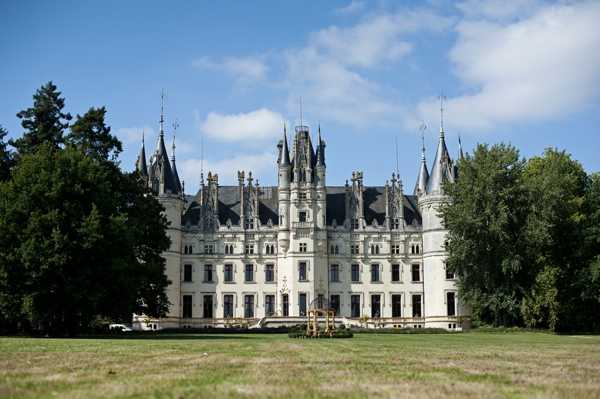 Chateau Challain, just outside Angers in the Loire Valley and only one hour from Paris, is a neogothic style fairytale wedding venue. Whether you're dreaming of a large destination wedding at the chateau, or wishing for a more intimate romantic elopement, we can create the perfect Fairytale French chateau wedding package for you. We've been hosting weddings at Chateau Challain for over 12 years and helped hundreds of brides and grooms create their perfect wedding. Come, be our guest.
Chateau de Puissentut exudes style with its mix of rustic charm and modern comfort, making it the perfect venue for a relaxed, country wedding of up to 120 people. Nestled in the rolling Gascon hills in South West France, the setting is perfectly tranquil yet it is only 50 minutes by car from Toulouse airport (1hr45mins from Carcassonne and 2hrs from Bordeaux).
Named by CNN among the top ten best wedding venues worldwide and being the only French venue to be selected as such, the Château de Varennes is a luxury estate.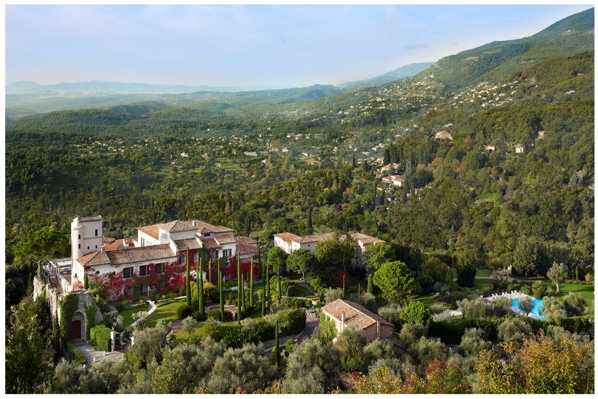 And I could not help but finish with Chateau Saint Martin, I love when we stayed in Vence in Provence at this beautiful chateau in such stunning countryside.