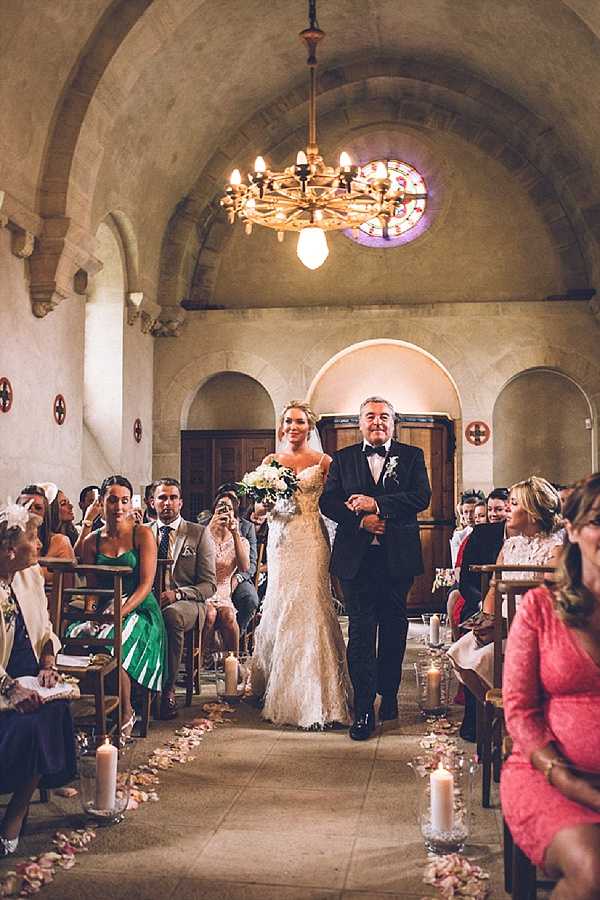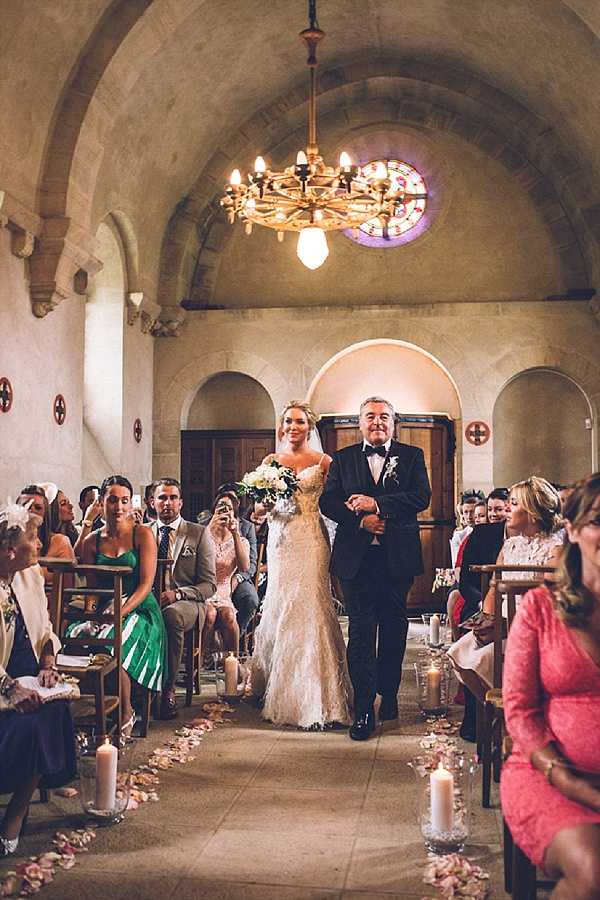 Happy 1st of December folks! We hope you've had a great week but before you rush off to enjoy a lovely glass of red we'd like to whisk you off for a guide to your destination wedding in Burgundy.
This famous wine region is located in the East of France and is home to some great French wines like Burgundy (obviously), Pinot Noirs, Chardonnay, Chablis and Beaujolais to name a few. These renowned vineyards were also recently granted Unesco World Heritage status, so for those of you who like a glass of wine, it's safe to say you won't be disappointed.
The Burgundy region is littered with beautiful Renaissance Chateaux, medieval abbeys, fortified villages and networks of canals each giving you an insight into the wonderful history of this region. A great example of this is the region capital of Dijon, this amazing city was created by the old dukes of Burgundy who spent fortunes making their capital a beautiful city to show off their wealth and power, which to this day still remains one of the region's greatest draws.
Now, we're sure you've noticed the earlier mention of Renaissance Chateaux, so it is only fitting that we start this destination wedding in Burgundy guide off with one of these mesmerizing castles…
Jules & Kyle created a timeless destination Château de Varennes wedding that was unique to them and which also gave them the opportunity to spend more than one day celebrating with their guests.
As you can see from the images they have gone to a lot of trouble to create a luxury feel that would sit perfectly with the magnificent Chateau they had chosen. Opting to go with the assistance of an experienced wedding planner who was able to deal with any culture differences, possible delays or hiccups allowed Jules & Kyle to enjoy their wedding journey every step of the way.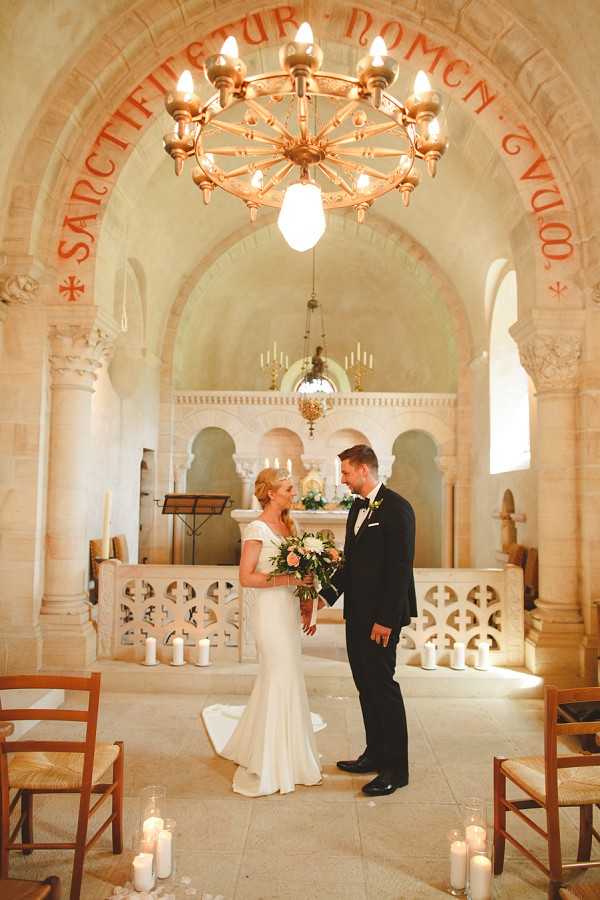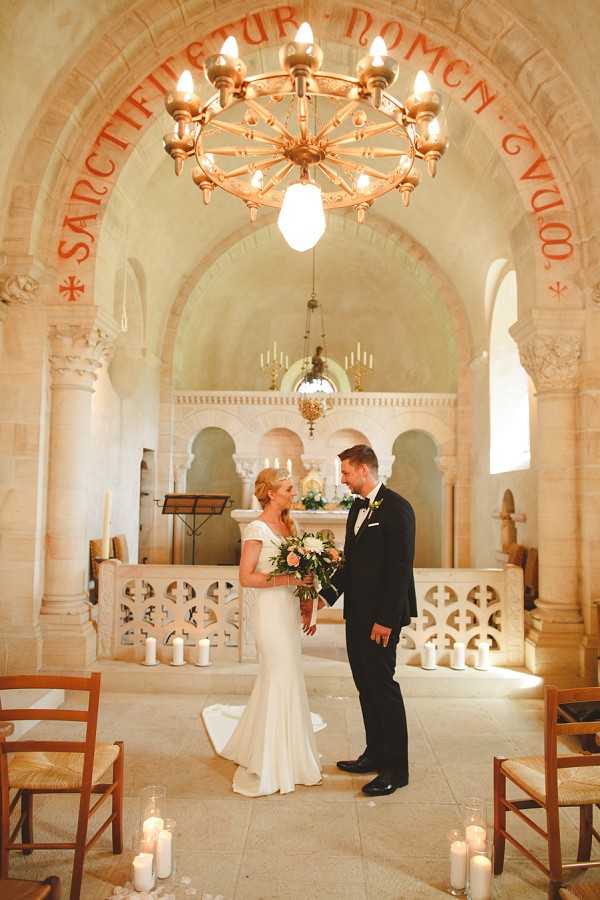 From one beautiful Chateau we're heading to a glamorous black tie wedding at another…
Neda and Andrew opted for an outdoor ceremony at their glamorous black tie Chateau de Vallery wedding, which took full advantage of their beautiful surroundings and of course the not too shabby French weather.
Being an American Bride planning a wedding from San Francisco was nerve-racking as our bride tells us but not too far into the planning stages she and her groom to be soon knew that hiring a wedding planner would be their best decision and our bride can't speak highly enough of her experience
Enlisting the help of an experienced wedding planner certainly seemed to make such a hug difference for our lovely couple and if you're looking to go down the same road for your destination wedding why not have a look through our recommendations for Burgundy wedding planners here.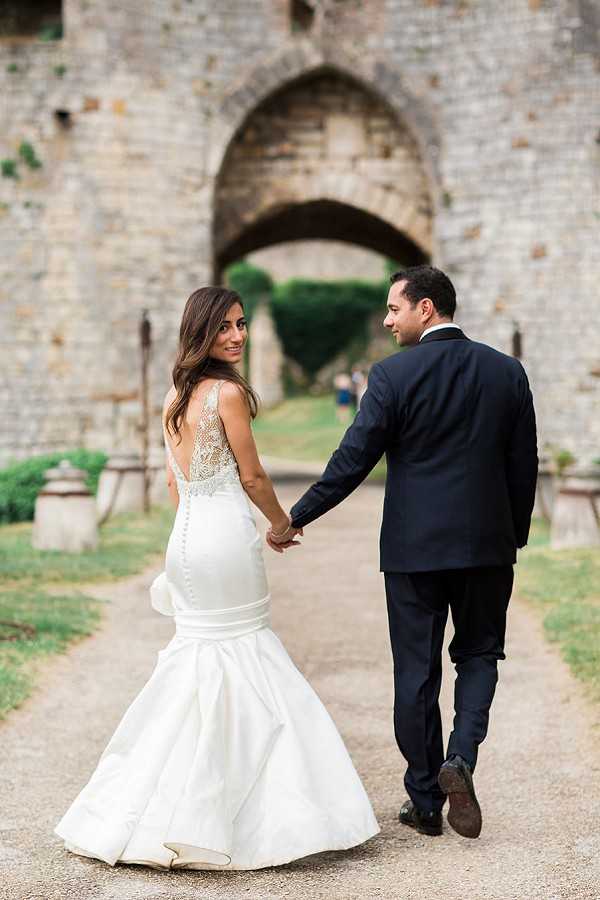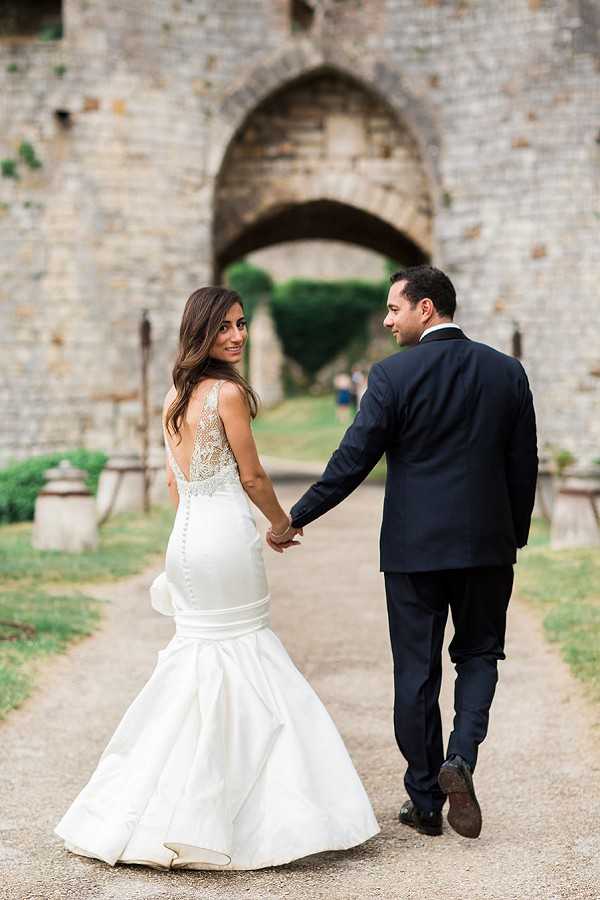 We're now heading to the beautiful rustic wedding venue of Chateau de Pruzilly…

Set amongst the vineyards of Burgundy you will find the beautiful rustic wedding venue Chateau de Pruzilly, which was perfect for our bride and groom's Chateau de Pruzilly real wedding. Vivie and Ben celebrated their love in a beautifully unique way under the gorgeous warm French sunshine, with DIY touches such as colourful pastel bunting and a sweet photo booth, it was fun and laughter all round.
Vivie and Ben incorporated lots of flowers, wheat, lavender, good food and wine into their sophisticated yet simple fun filled day including a 'walky dance' by the wedding guests that will surely leave a joyful and lasting impression on everyone who attended! Have you ever thought of doing something different like this for your big day?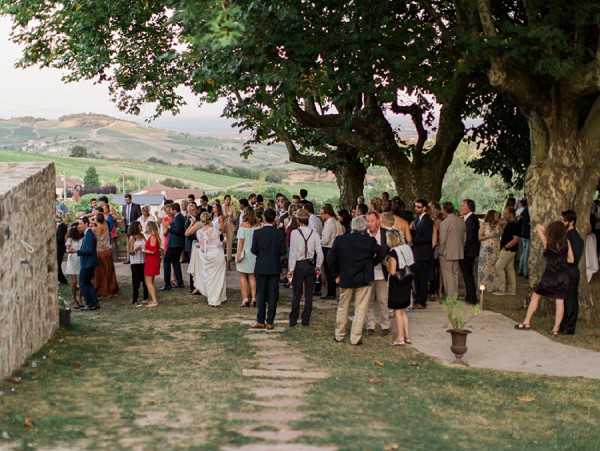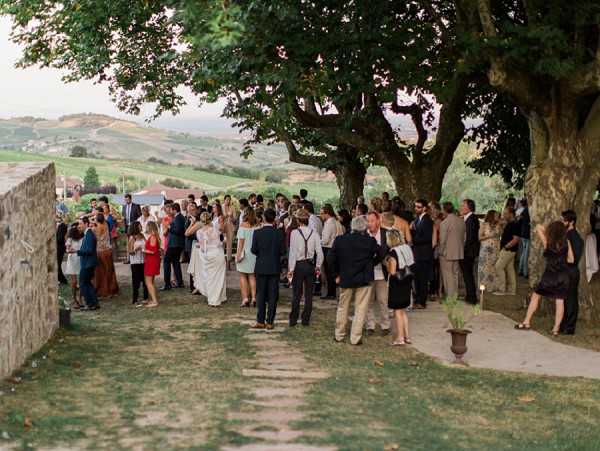 Our next stop in our tour of Burgundy takes us to a real fairy tale outdoor ceremony…
The romantic Chateau de Mailly real wedding in Burgundy of Sara and Tim was a no brainer for our couple as they love travelling so an intimate destination wedding was a must. This beautiful couple opted to make the most of the wonderful Burgundy weather and views by holding their ceremony on the main lawn of the Chateau, with a very touching song that Tim had written especially for the wedding day for Sara to walk down the aisle to.
When it came to the reception Sara and Tim again took full advantage of their wonderful venue by holding it on the other terrace with views over Burgundy, where their guests enjoyed dinner while listening to some old French music.
We know that it can be a little difficult to find someone to officiate your wedding ceremony when you're planning a destination wedding which is why we have a page dedicated to Burgundy wedding celebrants to help you find that perfect person for your special day.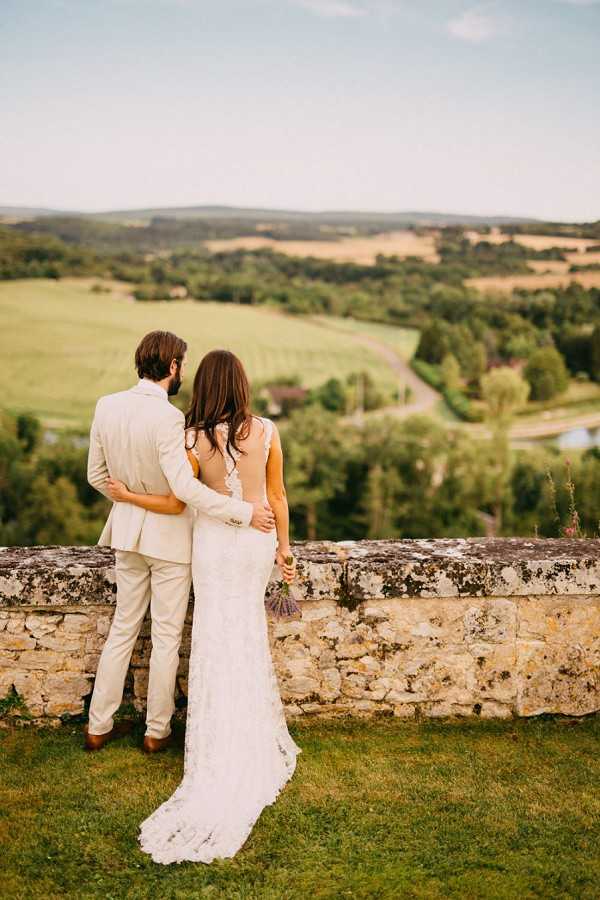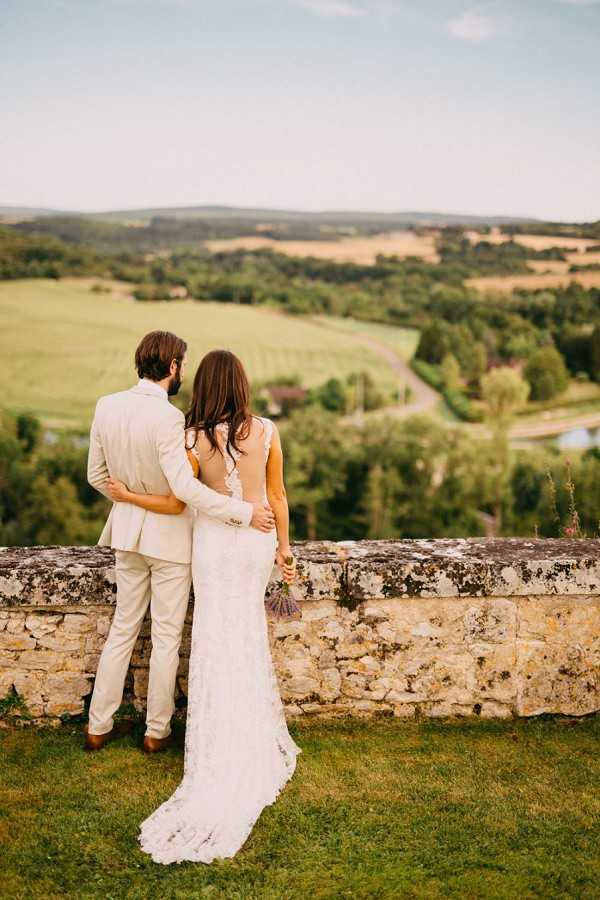 We couldn't finish our guide to your destination wedding in Burgundy without taking another look at the stunning Chateau de Varennes…
Get ready to be swept off your feet with this romantic and elegant Chateau de Varennes wedding. Here at FWS we do love a bit of colour but this white, gold and leafy green colour scheme fits perfectly with the backdrop of the timeless Chateau and really adds a touch of elegance to the day. Charlotte and Michael's vision was to have a mixture of rustic France teamed with glitz and glam and as you can see from their photos their vision really came to reality.
From the stunning Chateau chapel covered in candles and the aisle framed with fresh rose petals right through to their outdoor dance floor where they danced the night away under the stars this wedding exudes elegance, glitz and glam just as they wanted.
To capture this amazing affair Charlotte actually struggled to find the right photographer who would reflect their style until she was finally blown away by her chosen photographer. Here at FWS we would like to spare you from this difficulty by providing you with a list of Burgundy wedding photographers so that you have one less thing to worry about when planning your big day!
We hope our journey around the historic region of Burgundy has introduced you to a part of France that you may not have known about before when you've been considering a wedding in France. This vineyard filled region in the East of France has everything you need to create a dream destination wedding, stunning Renaissance Chateaux, amazing food and world famous wine that will leave you loving this region for years to come.
If you would like any help in planning your destination wedding in Burgundy then take a look at our comprehensive list of Burgundy wedding vendors who can help make your planning stages a whole lot easier. We look forward to featuring your destination wedding on the blog in the near future!