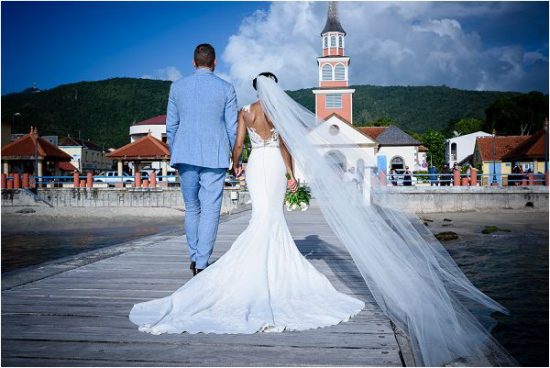 Today we are continuing our series on French colonies for weddings, and today we are looking at getting married in Martinique with the help of multi-award winning wedding planner Val Mattinson of Benessamy Wedding & Event Planning.
Martinique is a French Caribbean island and is part of the lesser Antilles or the "Windward Islands".  With the Atlantic Ocean against its eastern coast and the Caribbean Sea on the West Coast, it offers, both lush tropical forest as well as beautiful sandy beaches.
Whether your idea of Caribbean wanderlust is a thrill-seeking adventure mix of hiking and jet skiing or you're looking for more of a hammock swing or cabana bed experience, Martinique has something for you. The island has four volcanoes including Mount Pelé located in the north at the highest point of the island.  These along with the island's mountains, make it popular for those who enjoy hiking, adventure and incredible views. The island also has an array of beautiful sandy beaches.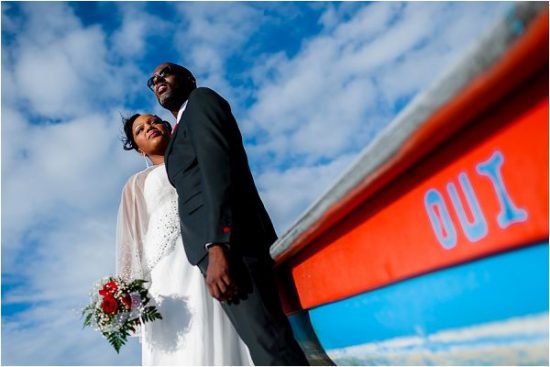 The Climate
Martinique is tropical and generally hot and humid all year round. From January to mid-April (known as Carême or Lent), it's cool and dry. From mid-June to mid-November (Hivernage), it's the hot humid rainy season.
The peak tourist season on the island is between December to April and the island's popular carnival season is from Lent to Easter. The best months for your destination wedding in Martinique are May or early June (or the end of November which is at the end of the hurricane season ahead of when the tourist season generally gets underway).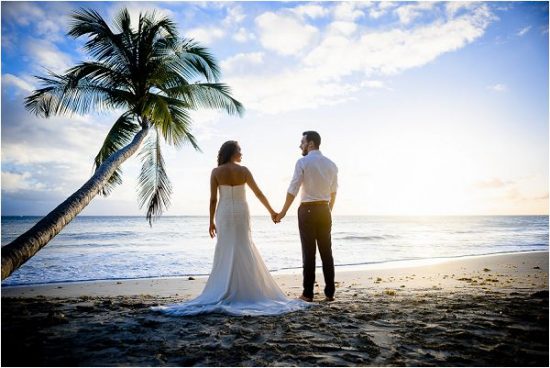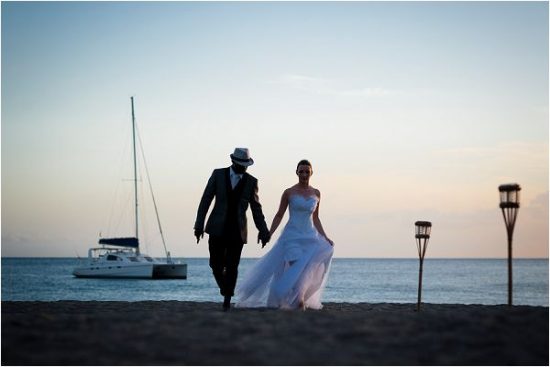 Places to Visit
As well as checking out the island's capital Fort-de-France, here are the Top 5 places to visit during your stay in Martinique:
The historic former capital city of Saint Pierre which was affectionately known as the Little Paris of the Antilles before its center was destroyed in 1902 by an eruption of Mount Pelée.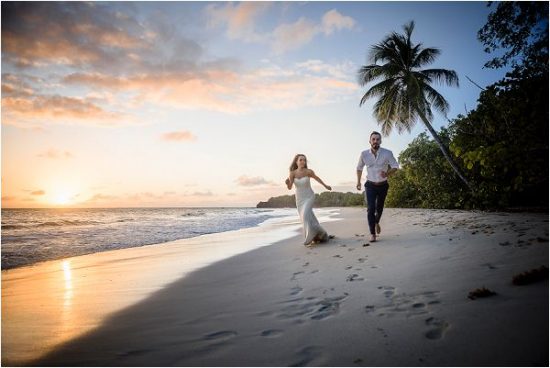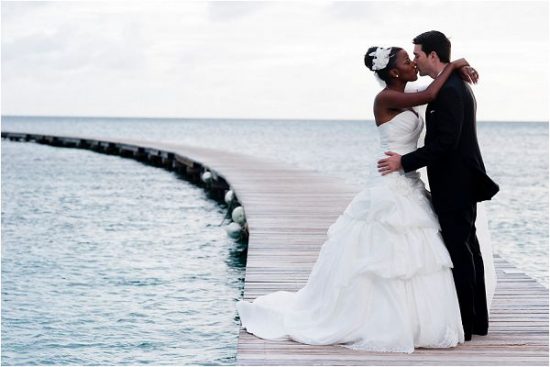 Getting married in Martinique – The Legals
Like other French Caribbean islands, the residency requirements for couples is quite long, with a minimum of at least 30 days. In addition to the residency requirement:
couples must take a blood test and their medical certificate needs to be issued within 3 months of the wedding day,
additional documentation required – original birth certificates or a copy with a raised seal and a certificate of good conduct proving single status (if previously married, a certified copy of final divorce decree or death certificate is also required).
all documents must be translated in French.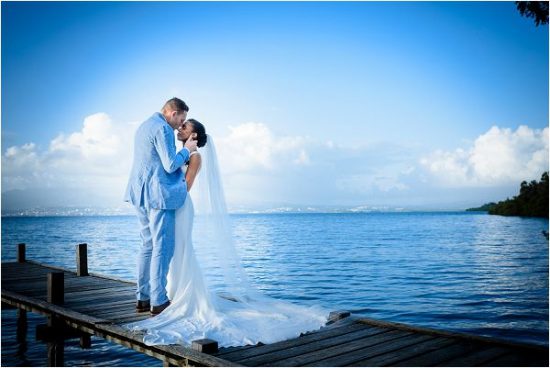 A popular choice for couples planning their destination wedding in Martinique is to opt for a symbolic ceremony on the island with a legal ceremony back home before they travel.
Getting married in Martinique is just one location for an amazing French destination wedding, and Val Mattinson from Benessamy can help you plan many more, click here to find out. 
Val Mattinson is the Founder and Chief Planner of multi award winning planning company, Benessamy Wedding & Event Planning. Val plans luxurious, heartfelt celebrations across the UK and in the Caribbean for couples who want to feel totally looked after. Her overseas wedding planning services ensure getting married abroad is an exciting, stress-free adventure.