Lovely chateaus and extravagant hotels dot the French Riviera
There aren't many locations that exude luxury quite like the French Riviera. Given its romantic atmosphere, it makes sense that many couples choose this much-loved part of France as the site for their wedding. There are several wedding venues on the French Riviera that make the most of the area's stunning coastline and historic association with royalty.
Lovely chateaus and extravagant hotels dot the French Riviera. Fortunately for engaged couples, many of these elegant sites double as wedding venues! This famous area offers countless possibilities. Below, Kerry Bracken from Lavender and Rose Weddings in Cannes lists her top five wedding venues on the French Riviera. Keep reading to learn more about these exquisite settings.

Villa Ephrussi de Rothschild



Kerry :"Musical fountains, luscious green gardens and stunning grandiose architecture. Located on the exclusive Saint Jean Cap Ferrat peninsula between Nice and Monaco. The Villa Ephrussi de Rothschild is one of the most sought after and prestigious wedding venues on the French Riviera.
This place is one of my fetish wedding venues, it's just so extravagant but manages to keep a fun, Mediterranean feel about it without being too stuffy. One wedding I did here last summer, thick grey clouds came in during the ceremony. But they circled around the Cap Ferrat peninsula where the venue is located as if the venue was in it's very own microclimate. It didn't rain a drop at the ceremony but did rain in Nice .Which is only a few kilometers away. We did back a backup plan however just in case, you should always have a plan B, even on the Riviera."
Villa Ephrussi de Rothschild Website

" It doesn't really get any better than the Hotel du Cap Eden Roc. With it's stunning cream facade, majestic 50 metre alleyway (often used as an aisle for weddings), fabulous pavilion which melts into the shore. Not forgetting the impeccable service and michelin star cuisine, this 5 star luxury hotel only accepts a small handful of weddings a year to maintain its reputation as an exclusive getaway. I am lucky enough to be organizing my first wedding of the 2012 at this amazing venue in April. How exciting!
This hotel is one of Brad and Angelina's favorite hang outs during the Cannes Film Festival. It's also featured in the new Dior Homme Sport advert staring Jude Law. Tom Cruse attended a wedding here once and the legendary florist and event designer Preston Bailey has done a couple of weddings here."
Hotel du Cap Eden Roc Website

" The Chateau de la Napoule is one of the very rare coastal chateau on the French Riviera. Located in a small coastal village at 20 minutes from Cannes with hotels, restaurants and beaches all within walking distance from the chateau.  This venue is extremely popular with an Anglo-Saxon clientele looking for the prestige and authenticity of a French chateau in a coastal, super convenient location. The lovely gardens overlooking the coast are perfect for ceremonies. With dinners happening in the courtyard in front of the chateau and dancing takes place inside a high ceilinged gothic dining room. 
The best thing about the Chateau de la Napoule is it's romantic history. Henry & Mary Clews, the previous owners before it became an Art Foundation in their name, were real art lovers and fled the elite high society in New York to become bohemian artists in their very own Chateau. Which they restored with loving care to be as it is today. Mary and Henry's tombs can be found in a tower in the gardens of the chateau. The chateau is also filled with their own original artwork; mostly sculptures and a few paintings."
Chateau de la Napoule Website

"Perfect for high-end intimate weddings for up to 50 people, the Chateau de la Chevre d'Or is located in Eze, one of the most romantic villages on the French Riviera. Eze is situated high up on a cliff top just west of Monaco. The Chevre d'Or offers a panoramic sea view garden for ceremonies. A lovely terrace for pre-dinner drinks and either a fancy gastronomic restaurant or informal outdoor restaurant for dinner.
The groom of one of my clients proposed to his wife here, in fact. It seems like Eze is a really popular place for wedding proposals as I get quite a few Brides to Be contacting me. Asking about weddings in Eze because that's where their fiancé proposed to them! It's true that Eze is a super dramatic / romantic place to be so this isn't surprising! Plus you feel that you are in  'To Catch a Thief', the Grace Kelly and Cary Grant movie when you are driving up to Eze along the Corniche! Another thing to add is that each room is different. It is actually like a little house in itself cut into the rock, you really feel like you are staying inside the village, not in a hotel."
Chateau de la Chevre d'Or Website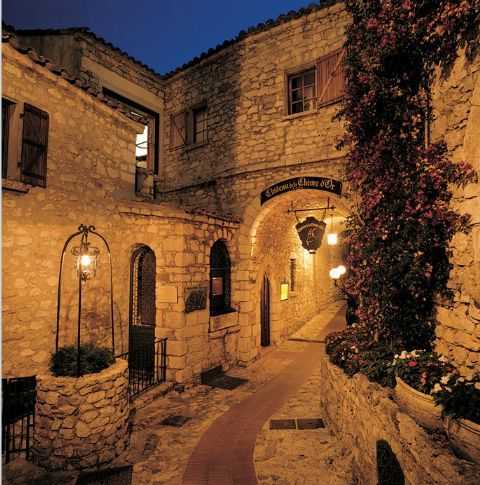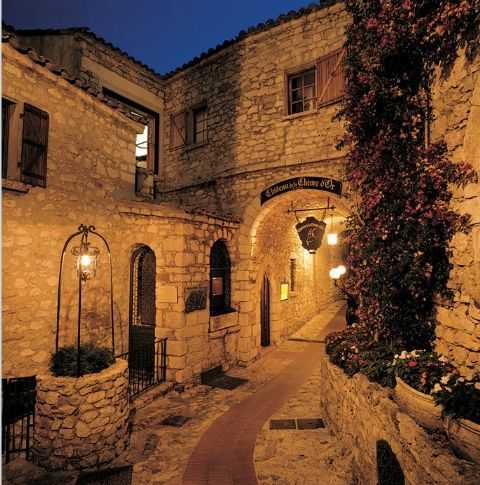 Domaine du Mont Leuze
"The Domaine du Mont Leuze has some of the most spectacular views on the French Riviera. The ceremony, pre-dinner drinks and dinner spaces are all outside on different terraces in front of the main building. A rustic looking vine covered chateau with blue green shutters. The Mont Leuze offers one of the most amazing backdrops for outdoor ceremonies on the French Riviera."
Domaine du Mont Leuze Website

I am in fact getting married here myself in September this year!
And as for Kerry, she is a British Wedding Planner based in Cannes. "I organize weddings for mostly English speaking couples on the French Riviera and in Provence. The couples I work with are very international, from the UK and Ireland, USA, Australia, Singapore, Norway, Russia, Dubai, Kuwait, the Lebanon… I have been living in Cannes for 5 years now and could never live in the UK again. Despite being from the beautiful Lake District, the South of France is where I feel at home now. I can't think of anywhere else better to get married in the world. I am in fact getting married here myself in September this year!
My wedding is happening in a charming Provencal Bastide with stone walls and blue shutters located in Grasse, a town inland on the French Riviera at about 30 minutes from Cannes, famous for it's perfume production. I will be organizing my own wedding but will have a few trusted wedding planning colleagues on site on the wedding day to allow me to relax and enjoy the day."
I had such fun putting together this post on the most beautiful summer wedding venues winter retreats and can't wait to feature a wedding from one of this locations on the blog.  To find out more about Kerry's services and portfolio visit www.lavenderandroseweddings.fr