Each season brings with it a variety of weddings to the blog, each one so different with each season offering something unique. So today we are excited to share with you the 10 Best Fall Weddings in France. If you're planning an autumn inspired wedding then you're going to love the beautiful images and warm autumn hues that we have to share with you…

Ingrid & Michael along with their family and friends celebrated their big day in style on the Côte d'Azur with sun, champagne, love and wonderful cuisine. The French Riviera (or Côte d'Azur) is the Mediterranean coast of southeastern France. It includes famously glamorous beach resorts such as Saint-Tropez and Cannes, and the independent microstate of Monaco.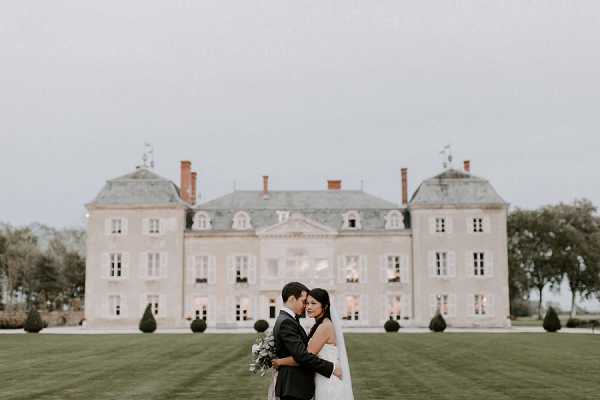 Now we're off on a trip to Burgundy for a Luxury French Chateau Wedding at Château de Varennes. Are you planning a luxury chateau wedding? If so you'll want to have your Pinterest boards at the ready for this stunning October wedding of Dot and Luc.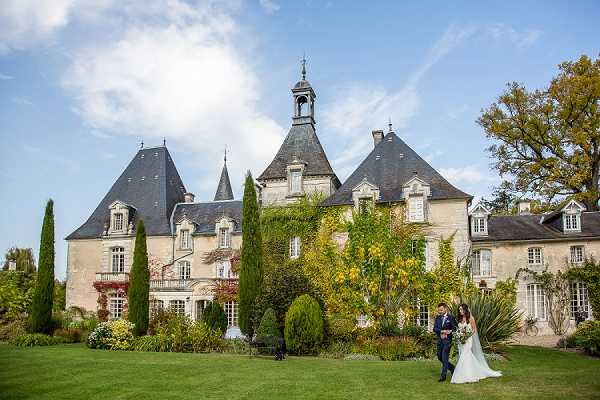 Chateau Mas De Montet is full of renaissance charm and luxury perfect for any special occasion and certainly a great choice for a weekend wedding for you and your guests. It also looks incredible in Autumn with all the beautiful leaves changing colour making for a dramatic backdrop.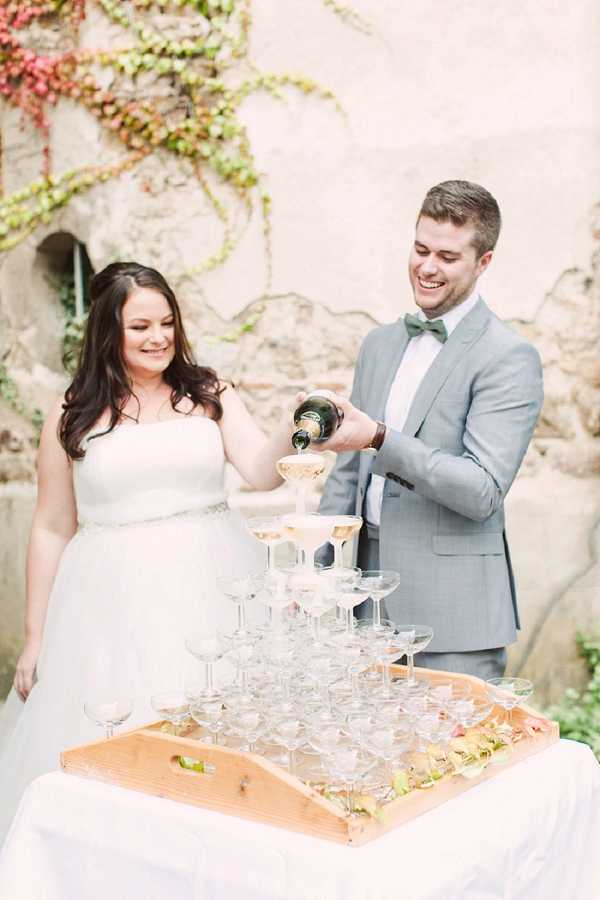 We are heading to the Allier department in central France for Heather and Brian's Chateau du Ludaix September wedding. Heather and Brian tied the knot in a relaxed outdoor ceremony with the stunning chateau in the distance, followed by champagne in the gardens with their nearest and dearest.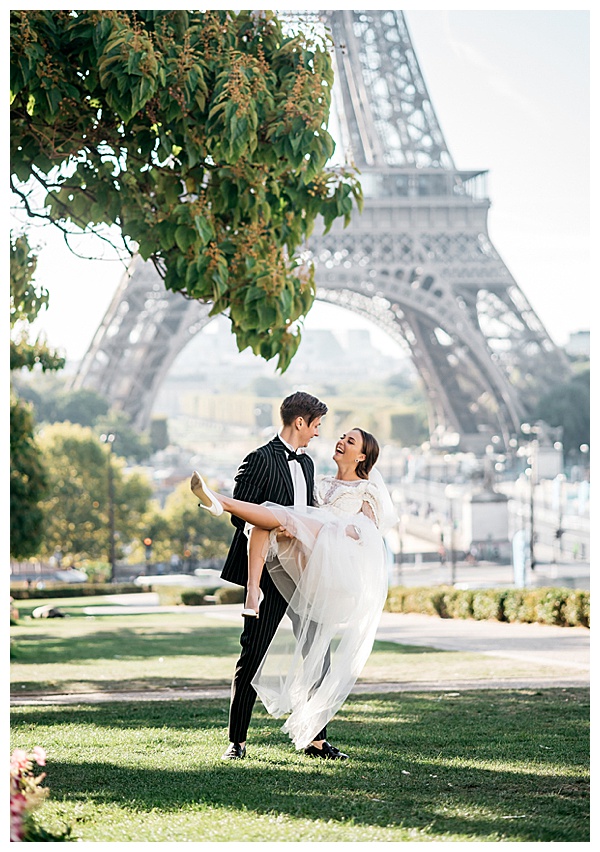 We have fallen head over heels for this Autumn Elopement in Paris, the city of love. The photography team captured all the natural light, the authentic love story, and historical backgrounds for this stylish duo. Together they hit the Paris streets in the early morning to shoot at classic locations like the Notre Dame de Paris, Arc de Triomphe, and Square René Viviani. They made sure to beat the hustle and bustle of the city to share these intimate moments together.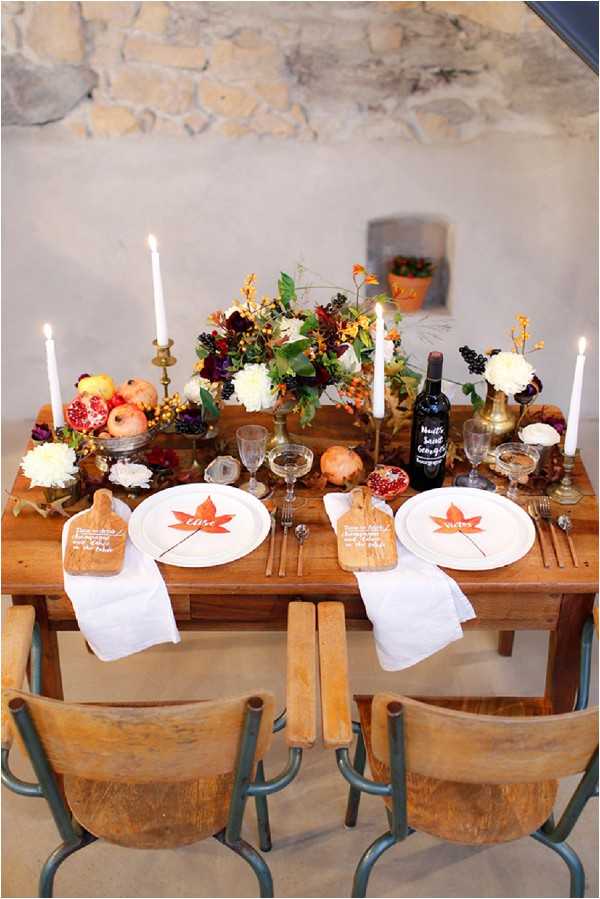 This urban Autumn wedding inspirational shoot is a delicious ideas filled treat.  We love the mixture of urban, retro and rustic elements that give this inspirational shoot real depth. The rich autumn colours of burgundy, orange, brown and marsala inspired the wedding decoration. These hues are not often used on such an occasion which prompted the challenge of resorting to the facets of this season in an inspirational shoot.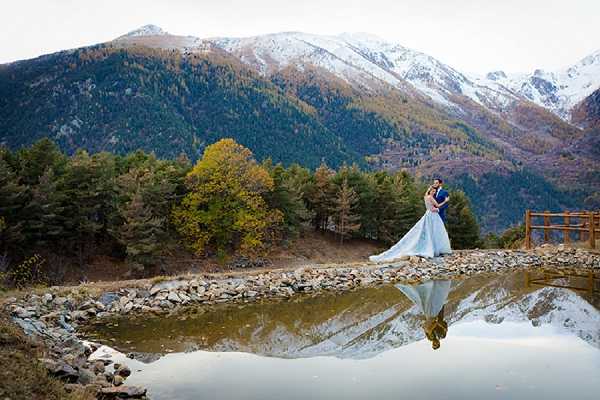 We are heading just 15 minutes inland from Nice via helicopter to the breathtaking Alps for this Autumnal wedding in the French mountains.
Erin and Simon came all way from the USA for their luxury Game of Thrones inspired destination wedding that certainly impressed their guests. This autumn day was filled with sunny emotions and golden light.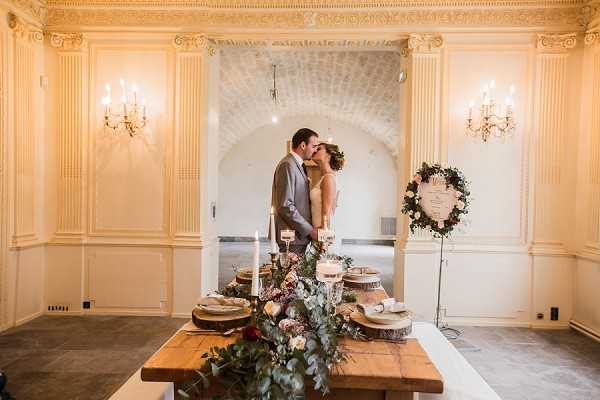 We are excited to share with you this beautiful photo shoot which includes many talented vendors. You're going to love this rustic French wedding inspired by warm autumn hues, the perfect nod to the cosy season!
Last but not least we come to a close of our 10 Best Fall Weddings in France with a trip to the South West of France for an intimate wedding that is sure to warm your heart. This Fall wedding really represented the love this couple shared.
If you're planning your own fall wedding here are some top tips from our resident French wedding planning expert, Fabienne, owner of Elian Concept Weddings and Events.…
10 Best Fall Weddings in France Snapshot