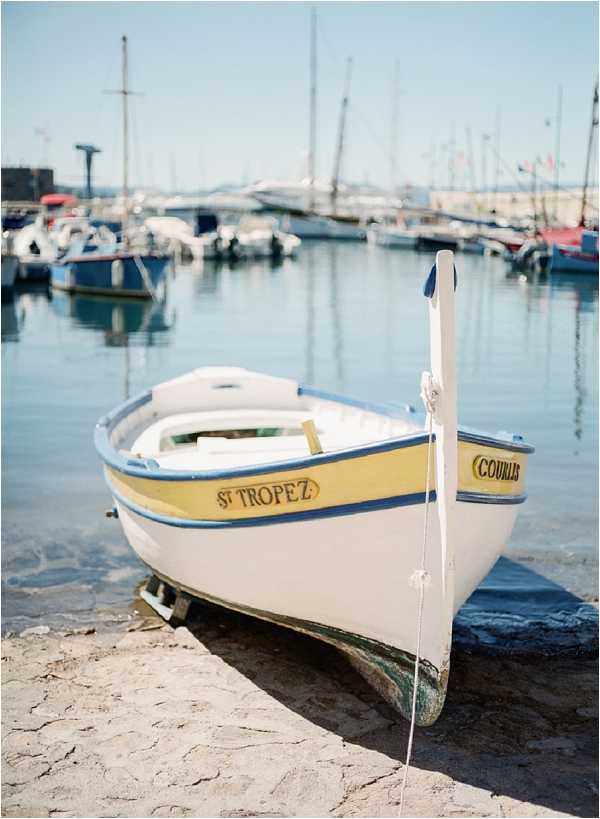 The first Wednesday of the year and we are back to wanderlusting with the help of super talented photographer Rory Wylie who is guiding us on what to do when visiting St Tropez. If you missed any of the wanderlust series from last year, you can catch up here.
Visiting St Tropez
In my eyes, St Tropez is the perfect location to visit year round. In Spring for sunny, fresh days with the excitement and anticipation of the summer filling the air, a time when you'll likely have blue skies daily but you wont have to contend with the crowds. Summer is the perfect time to feel the fun energy of many, with long days full of sunshine and warmth. While Autumn and Winter will allow you to see St Tropez through a local's eye, when the days are shorter and there is the occasional bit of rain, but the weather is still pleasant compared to other places in Europe. We've only lived on the Riviera for 6 months, but I'm stunned daily by the consistently beautiful temperatures, and the different colors that light up the coast, the sea and mountains in the different seasons.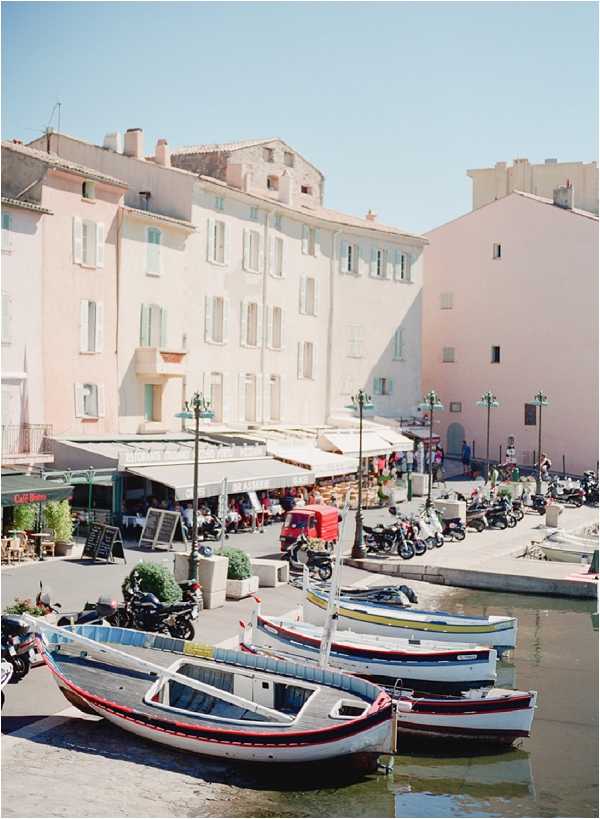 If you are arriving by train or plane, and will not hire a car, then shuttle and vehicle services with a driver are available – along with helicopter, bike, and boat transfers which can be arranged through airports, stations, hotels & travel companies. The freedom of a car can be great to explore, if you'll only be in central St Tropez for a few days, not having to think about a car can be a blessing.
Alternatively, depending on the length of your stay, why not make a little more of your time by exploring the surrounding areas in a hire car. By arriving at an airport not so close by an afternoon exploring the charms along the way to St Tropez is a treat.. Stopping as sights catch your eye, and exploring more wherever your heart desires..
THINGS TO DO
There are many things to do in St Tropez, both locally and by car or train – how much or how little you do is completely up to you.
In St Tropez, there are countless Spa's shops, restaurants, beach clubs and sights to fill your day. Take note of the festivals and market dates too as these can be lovely to see.
Once you've seen all the 'must do' places (or if you don't fancy them at all) I would recommend wandering the streets of St Tropez that are less obvious, for example these little pastel streets pictured that are set just back from the main port. On what was a busy Summers day these stunning streets offered a calm and peace that I can't quite put into words, I lost myself for a few hours taking photographs and left feeling I'd been a part of an enchanted place of times past. Don't forget, St Tropez is so much more than just the glitz and glam that is so obvious..
If you're feeling a little more adventurous, take the train (or drive) along the coast – there are so many great sights and villages close by…

FESTIVALS
St Tropez is a hot spot for fun events all year round, for more information pertaining to the time of year you will be travelling see St Tropez tourism sites: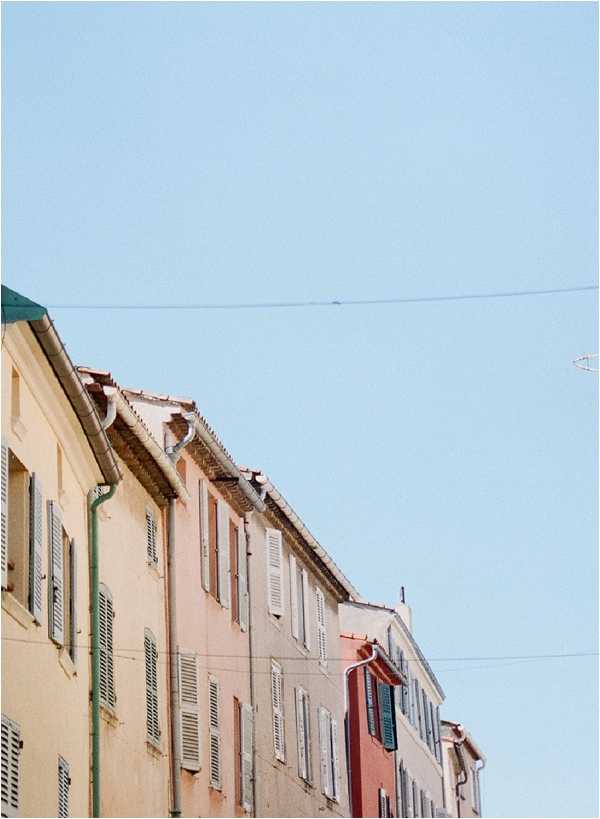 RESTAURANT RECOMENDATIONS
La Ponche
Restaurant Le G'
La Vague d'Or
Pick any of the famous beach clubs – a day simply swimming and eating is a must.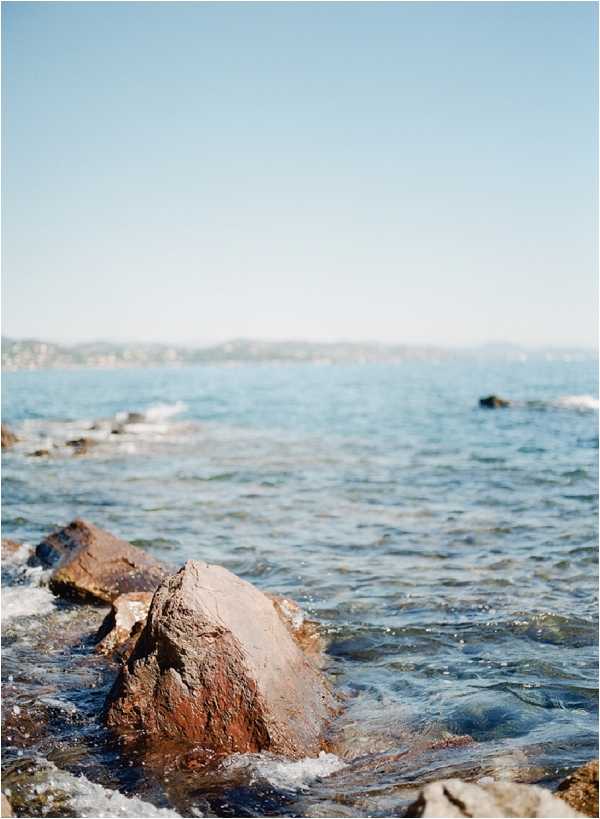 MY INSIDER INFORMATION ON AREA
Travel outside of the peak summer period, the weather is still beautiful and you will not have the crowds to content with, accommodation is cheaper and you can be sure to get that dinner reservation.

Aside from hotels, be sure to look at options on Airbnb, or other small bed and breakfasts for that home away from home experience. Private apartments with kitchens are a great option with everything you need if you don't feel like a night out, and we've always found one of the best things about Airbnb are the insider tips that hosts are happy to share with you.

Local suggestions for honeymoon accommodation or romantic activities
Spoil yourself to a romantic dinner at one of St Trope's many amazing restaurants, or, pack some wine, a blanket, baguette and cheese and head to one of the many amazing spots on the Ocean for a private dinner for two as the sun goes down.
Take a romantic walk through town in the moonlight, if you're lucky you might stumble across a night time game of Pétanque played by locals under the streetlights.
Travelling to St Tropez:
AIRPORTS
International:
St Tropez Airport –
Nice-Côte d'Azur Airport
Toulon-Hyères Airport 
Domestic:
TRAIN STATIONS
Les Arcs-Draguignan station
Nice center station
Marseille Saint-Charles station
Saint-Raphaël-Fréjus station
Toulon station
See more of Rory Wylie Real weddings here
Snapshot of Visiting St Tropez