Good morning French Wedding Style readers, today we have for you a French romantic pastel coloured Chateau wedding.
We are heading to the Allier department in central France for Heather and Brian's Chateau du Ludaix wedding from last September.
Heather looked amazing in her strapless gown, you'd never have guessed she gave birth to their sweet little boy Arthur just three weeks before their big day! Heather and Brian tied the knot in a relaxed outdoor ceremony with the stunning chateau in the distance, followed by champagne in the gardens with their nearest and dearest. French destination wedding photographer Christina Sarah Photography was there to capture all their special moments!
We'll now pass you over to Heather who will be walking us through her big day…
"Brian likes to tell people we met at the aquarium when in reality we met on a dating website called Plenty Of Fish. We got engaged 2 years later in London. Brian took me on our first date again, everywhere we had gone on our first date he took me to again and gave me a single red rose in every place. We had a picnic in St James' Park, took a walk along The Mall, went to the theatre and went for dinner in the restaurant we first ate in together. We finished off in a hotel over looking Tower Bridge, in a room with floor to ceiling windows. The bed was covered in rose petals and Brian got down on one knee in front of the window. We spent the night there and the following morning he had booked a spa day for us, followed by Afternoon Tea!!! A true romantic, he covered every possible corner and put so much effort in to this special occasion. He later told me he was planning on proposing in the park hours and hours earlier but got too nervous."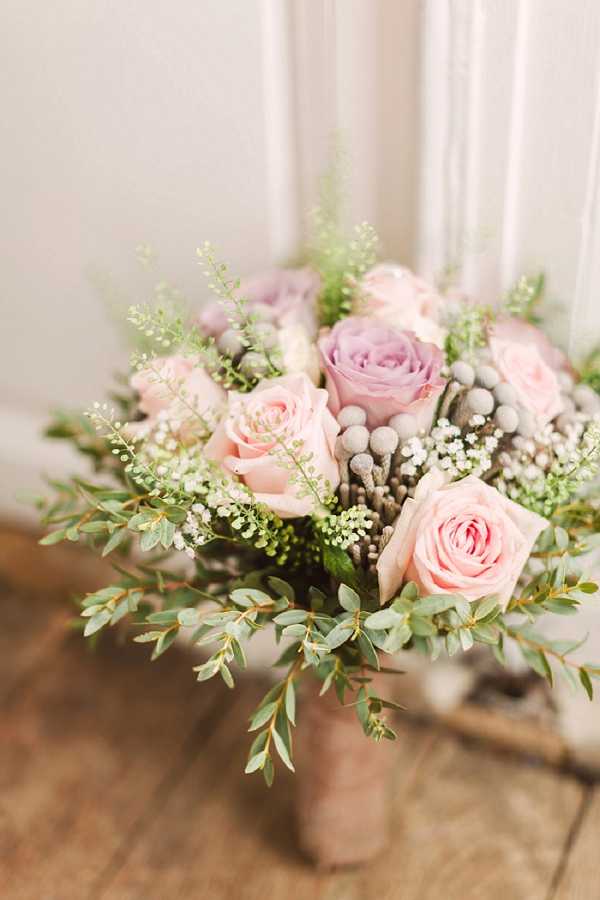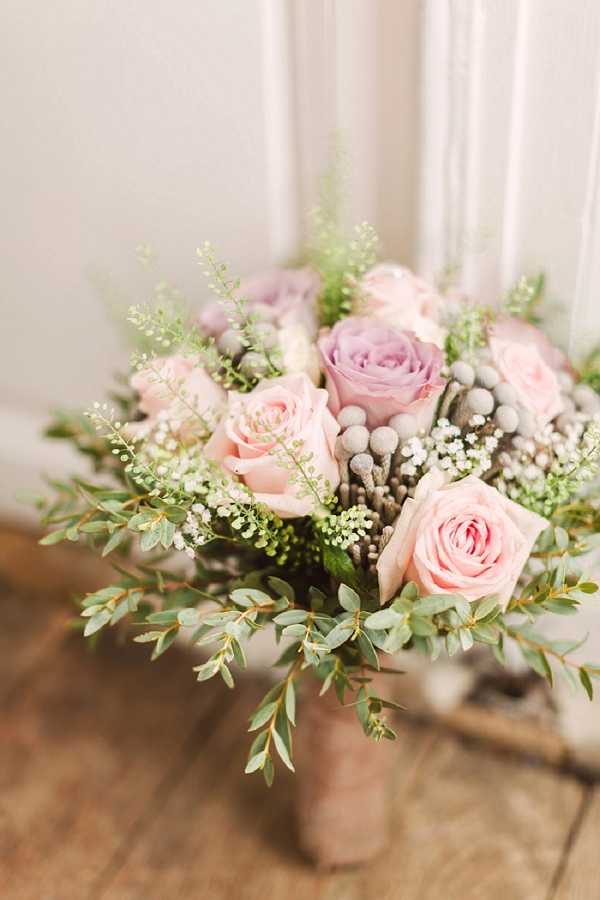 "Brian's family live in Ireland, my family live in England. So we decided if one family travelled, they should both travel. We also loved the idea of having our nearest and dearest together for a few days. Making our wedding a holiday and an event rather than just one day. We got to spend some quality time with the people we love most in our lives and everybody got to relax and enjoy a chilled out few days."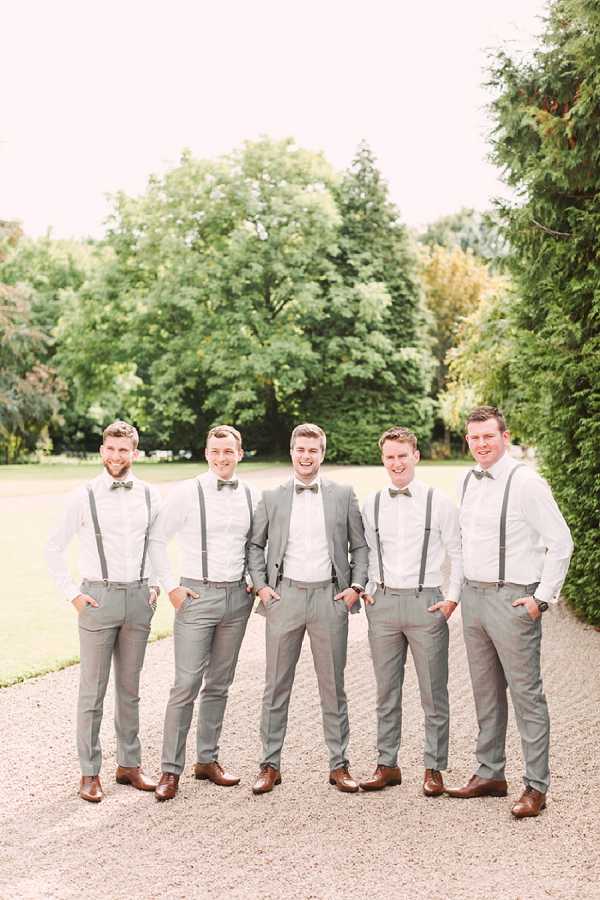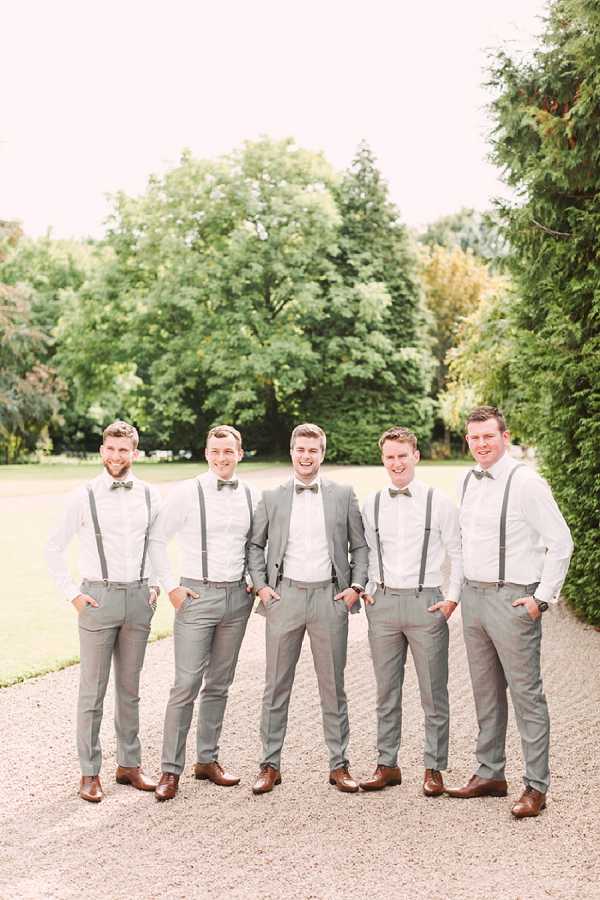 "The venue was a VERY important factor of our day. I googled and googled and googled some more. Sending endless possible links to my fiancé. Then we came across Chateau du Ludaix and there was something about it that drew us in. We got in touch with Stephanie and David and spent a long time on the phone to them. We then met up in London to chat about the wedding and we decided to go and spend a weekend there. We hadn't even entered the grounds and we knew it was the place for us. We spent an incredible few days there falling more and more in love with it."
"Stephanie and David were the perfect hosts and without them the wedding wouldn't have been what it was. We couldn't have found a venue more perfect for us and we loved everything about it. The quirky individual rooms. The beautiful grounds. The stunning Chateau. The quaint local village. The wonderful owners. The amazing food. PERFECT. Our photographer recommended the videographers to us – McGill Sister Films. She knew the style we were after and Brian contacted them and booked them as a surprise for me."
"I searched for a photographer for quite some time. The pictures are what we are going to get to look at for the rest of our lives to remember our big day. They were very important to me, so I wanted to make sure I picked the right person for us. There are lots of different photographer styles and I instantly ruled many out. I then shortlisted a few and delved deep into their websites and previous weddings. I emailed Christina Sarah Photography to find out if she was available on our wedding date – when she confirmed she was we had a Skype session and instantly warmed to her. This person was going to spend a lot of time with us on what was going to be one of the most important days of our lives and we wanted to feel comfortable and happy with them in the room with us getting ready and capturing some personal moments. We knew she would make us feel at ease and she did exactly that. She wasn't intruding, she blended in with our guests and managed to capture some amazing photos. I will treasure them forever!!! Christina is thoughtful, sweet and amazing at what she does. She listened to what we wanted and worked hard to deliver everything that we requested."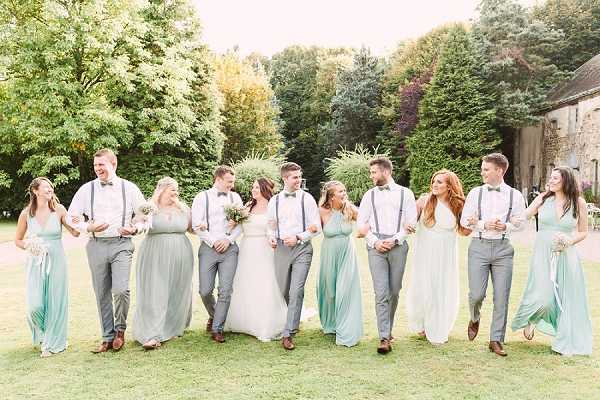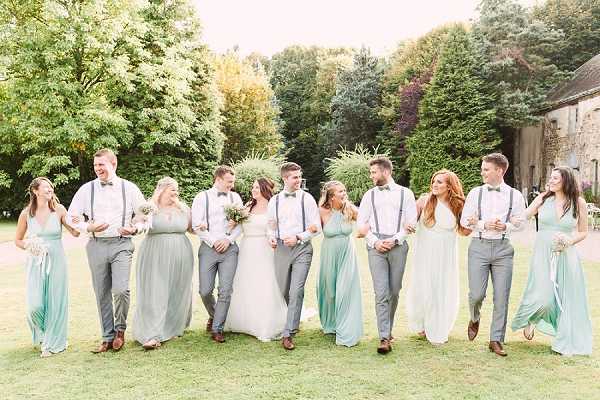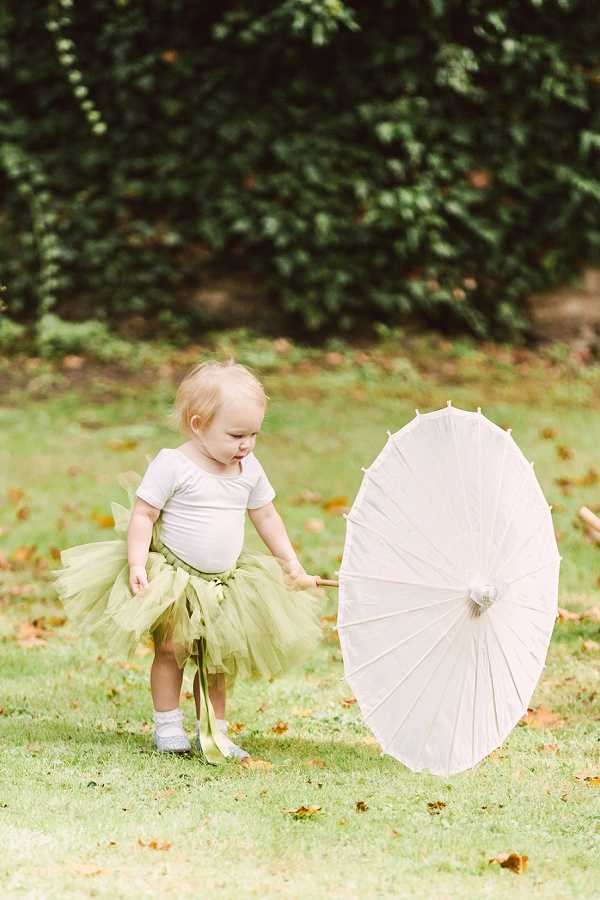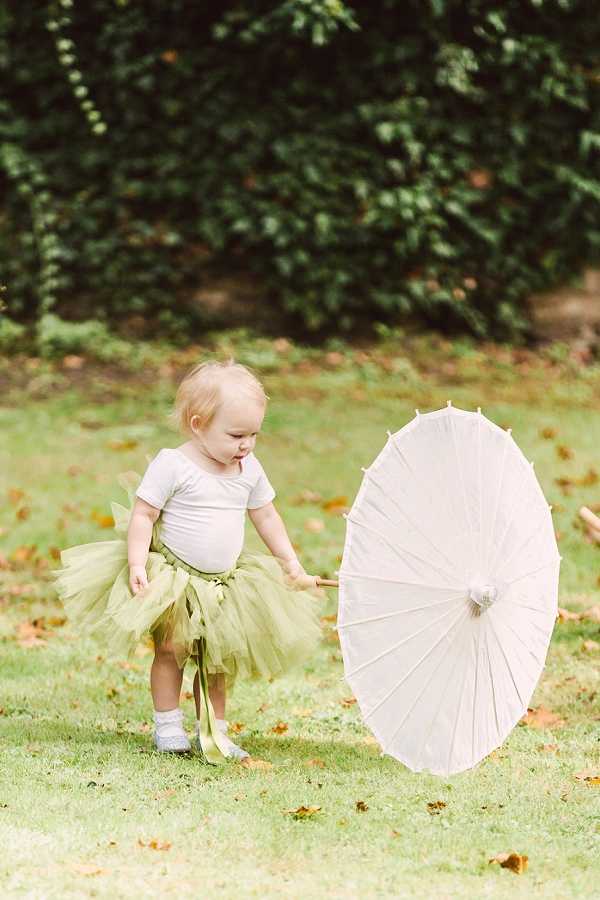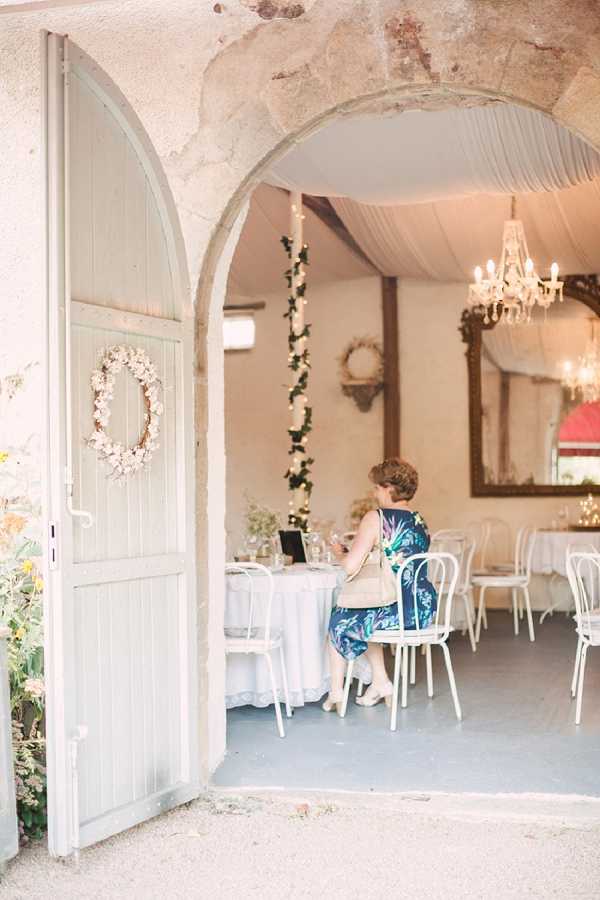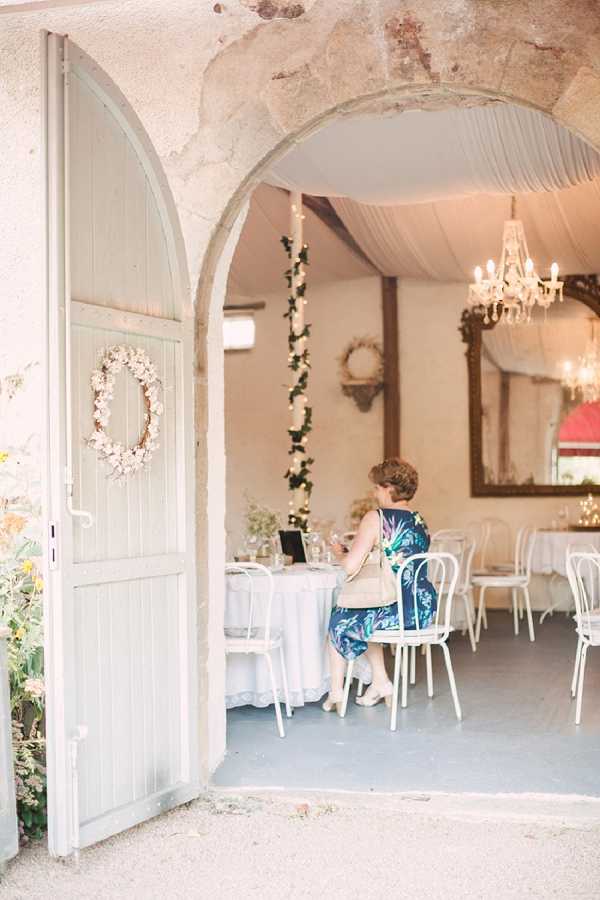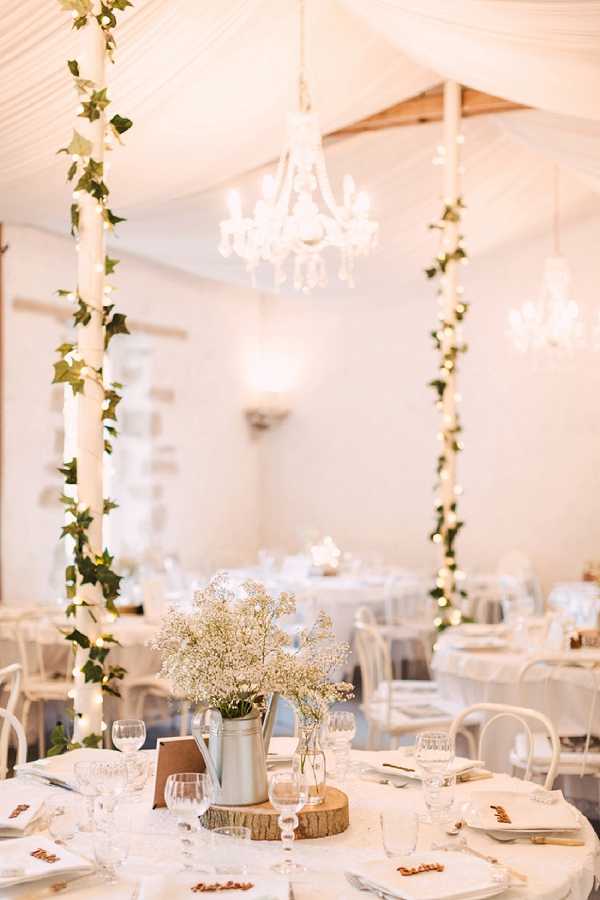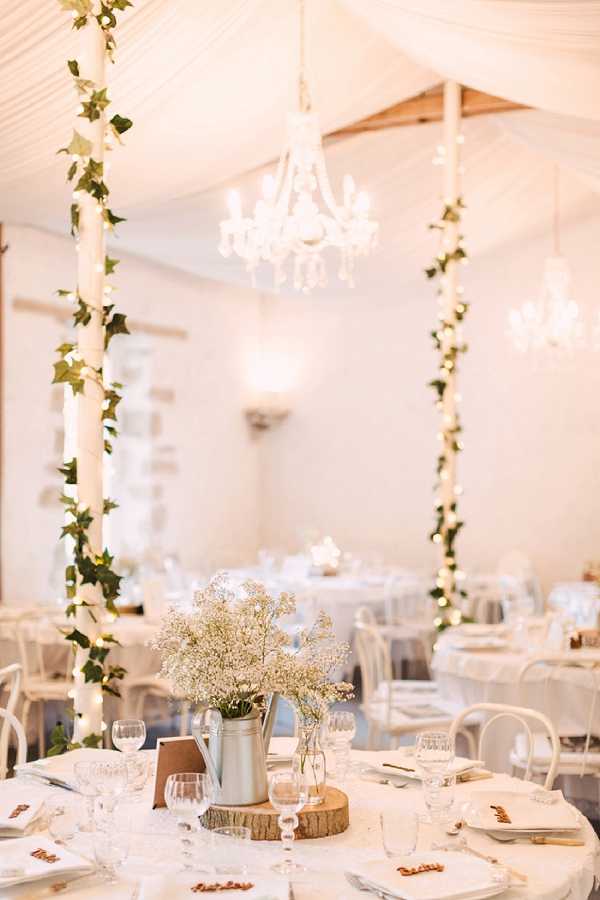 "I have two favourite parts of the day – the meal for me was very special. We had chosen a sweetheart table, sitting in the room with everyone and getting to see them all chatting and enjoying themselves while we got some time together and relaxing. Eating beautiful food, taking it all in. We then arranged fireworks as a surprise for our guests, that was my other favourite part of the day, watching them with everyone outside."
"We wouldn't have done anything differently. We are so happy with how everything panned out."
Congratulations Heather and Brian from everyone here at French Wedding Style!
For even more gorgeous moments from this pastel coloured Chateau wedding check out H&R's wedding film created by McGill Sister Films…
Video:
French Romantic Pastel Coloured Chateau Wedding Snapshot
Wedding Vendors
Photographer: Christina Sarah Photography | Venue: Chateau du Ludaix | Videographer: McGill Sister Films | Brides Dress: Catherine Parry | Hair and Make Up Artist: Rebecca Kempton | Shoes: Converse | Grooms Outfit: French Connection | Catering: Chateau du Ludaix | Florist: Bridget from Le Jardin Fleurs | Band: Brice Durand