We're opening up The Study today to wedding planner extraordinaire Anna Walmsley and it's all about starting your destination wedding planning in France!
Anna Walmsley Weddings & Events provides a complete wedding planning service helping you create your unique wedding in the beautiful South of France. Anna prides herself on delivering stress free, memorable experiences for her clients. She takes a great deal of pride in her work and really connects with her couples allowing her to really understand her clients dream wedding plans.
Native English and located in the South of France, Anna is qualified as a Wedding Planner from the ESPRI University of Protocol in Barcelona. Anna is fluent in English, French, Spanish and Catalan and works closely with local suppliers to ensure her clients needs and expectations are always delivered or exceeded making Anna an invaluable part of your day!
4 top tips with us about starting your destination wedding planning in France
From deciding the budget you'd like to invest, to making sure everyone's happy on the day, putting on a destination wedding is a colossal task. Add to the mix that you've got your hearts set on getting married in France and you may find that looking after yourselves may not be top of your priority list. So, rather than burn out before your big day, why not take away the majority of those stresses and take on an experienced Event's Planner?
Whether it's Collioure or Carcassonne, Pezenas or Perpignan, Anna Walmsley has been planning weddings and events in France for many years providing unique experiences for couples combining her in-depth knowledge of the area with a sprinkle of 'Anna magic' to make dreams become a reality.
If you're freshly engaged, you're probably still a long way off deciding the finer details, here are some of Anna's top tips to help you decide if a wedding in France is for you…
You might automatically associate a wedding in France with a chateau but if that's not for you, don't be put off – there are endless possibilities such as converted barns, elegant country houses, vineyards and you could even take over much of an entire village. HINT – many venues come with on-site accommodation making it easier to extend the wedding to a weekend or even a week – and the venue of your dreams may not be as expensive as you think.
2. The legal bit
In France, a civil marriage is mandatory which takes place at the local 'mairie' and under French law, at least one of the couple must have lived in France for 40 consecutive days before the wedding. Lots of couples do prefer to carry out the formalities in their own country for ease. As long as you can provide documentation in France, you will then be able to get married in a church or at your venue. HINT – you can still have a very personal humanist ceremony once you have provided the paperwork – and many churches in France will allow your priest to come over and carry out the service (or even lend us the church complete with the local Pasteur). If you legally marry before you arrive you will not need to visit any authorities nor need any paperwork to hold your ceremony. The mairie is separate to the onsite ceremony/church blessing, so really, it is much easier to finalise this part of your union at home.
3. Use your event's planner
It's what I am there for and why I love my job! By taking the time to truly get to know my clients and to understand their vision, it is important to me to give them a personal, tailor-made experience right down to the finest details, nothing is too much trouble and my job is to make it easy for you – listening to your ideas and then making them happen. Being fluent in French as well as Spanish and Catalan and having worked in my dream job for five years, I do have a wealth of knowledge about the area. HINT – never apologise for asking too many questions or worry about being too fussy – this is your big day and my job is to bear the stress for you. Communication is key to getting things right.
Now you've made the decision about where you want to get married, next you'll want to decide on numbers and the style of wedding you want be it casual, chic, black-tie or bohemian, your ideas will help guide me to the right suppliers. I have a bulging contacts book for flowers, make-up, food, photography, catering, cakes, decoration and transport so I can make sure you get the supplier that meets your needs best. HINT – you may already have ideas for entertainment but don't forget that if French music and comedy isn't what you're after, there are plenty of English acts in the area.
For more information about starting your destination wedding planning and Anna's services please click the following link:
Starting your Destination Wedding Planning in France Snapshot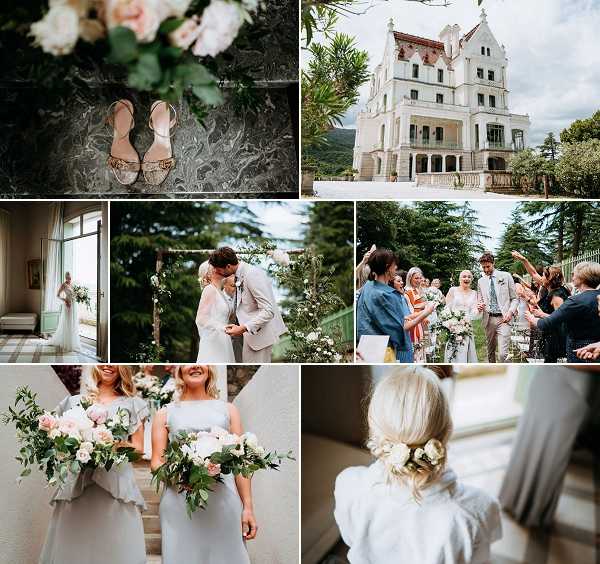 Event Planning Company Anna Walmsley Weddings & Events | Photography Pholio Photographie